It's the weekend once again and you're scrolling through the Internet for plans that are a little more…out of the norm. Look no further because we have just the places for you! Whether it's an unconventional date idea you're searching for or new places to explore with family, friends or yourself, spice up your life with these unique museums and dive into the underrated side of the arts and culture world.
1. Vintage Camera Museum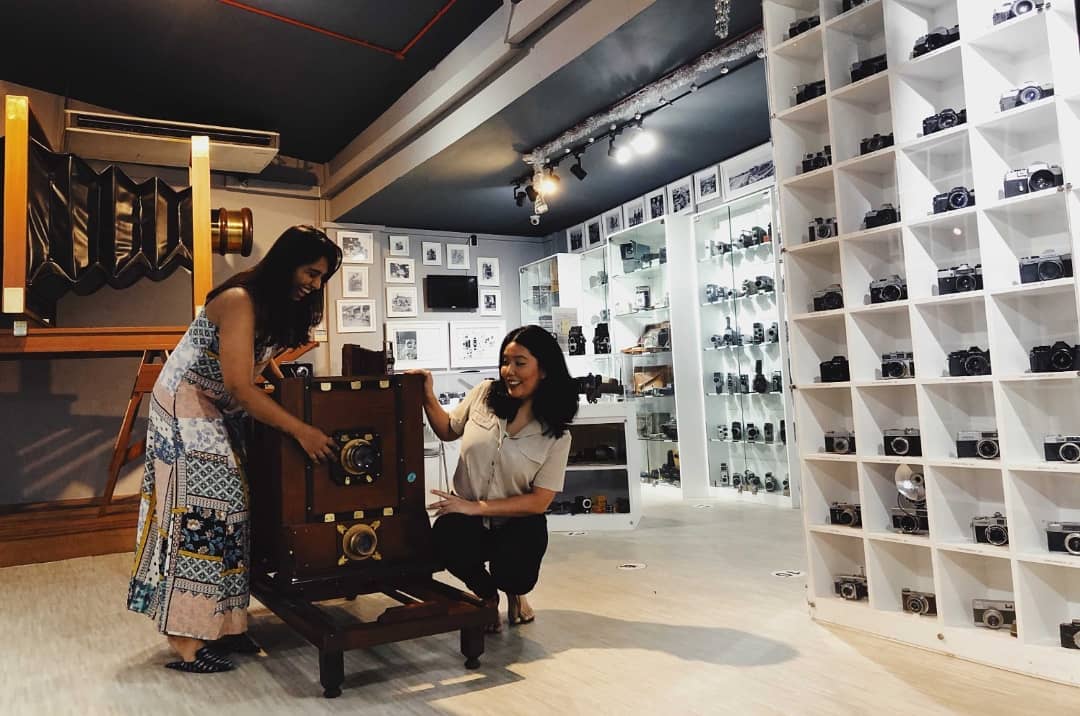 This is one museum without "No touching" signs plastered everywhere – feel free to pick up and try out these vintage cameras! Image credit: Vintage Camera Museum
Chances are the striking exterior of this museum shaped as a giant white camera has caught your eye if you're in the Bugis 'hood. Step through the camera lens-entrance and you'll find yourself in a space dedicated to anything and everything to do with vintage cameras. With over 1,000 cameras on display, some highlights include nifty spy cams, pigeon cameras (in the literal sense – they were designed to be attached to birds), and the massive 6-metre long Mammoth Camera. There are also vintage photos displayed in the museum, along with photographic replicas of monumental moments in history. Photography enthusiast or not, the Vintage Camera Museum is an eye-opener in the evolution of cameras and photography.
Vintage Camera Museum is located at 8C & 8D Jalan Kledek, Singapore 199263. Opens daily from 10.30am to 7.30pm. Tickets range from $15 – $20.
2. Katong Antique House
Wander through years of Peranakan history among the personal collection of late founder Peter Wee. Image credit: Pelago
Boasting 100 years of Peranakan history, the Katong Antique House is situated in a cosy heritage shophouse and filled with antiques, costumes, and furniture that perfectly encapsulate Peranakan culture. We're talking batik sarong, kebayas, Nyonya ceramics, Peranakan tiles, and many more. Through a private guided tour, learn about the early days of Peranakan folks, their culture, and even step into a fully decked-out kitchen complete with tools and kitchenware such as large mortar and pestles, painted tiffin carriers and kueh moulds. The tour also comes with light snacks like handmade kueh, giving you quite the in-depth experience on Peranakan daily life.
Katong Antique House is located at 208 East Coast Road, Singapore 428907. Opens daily from 11:00am - 4:30pm. Bookings are by appointment only.
3. Singapore Musical Box Museum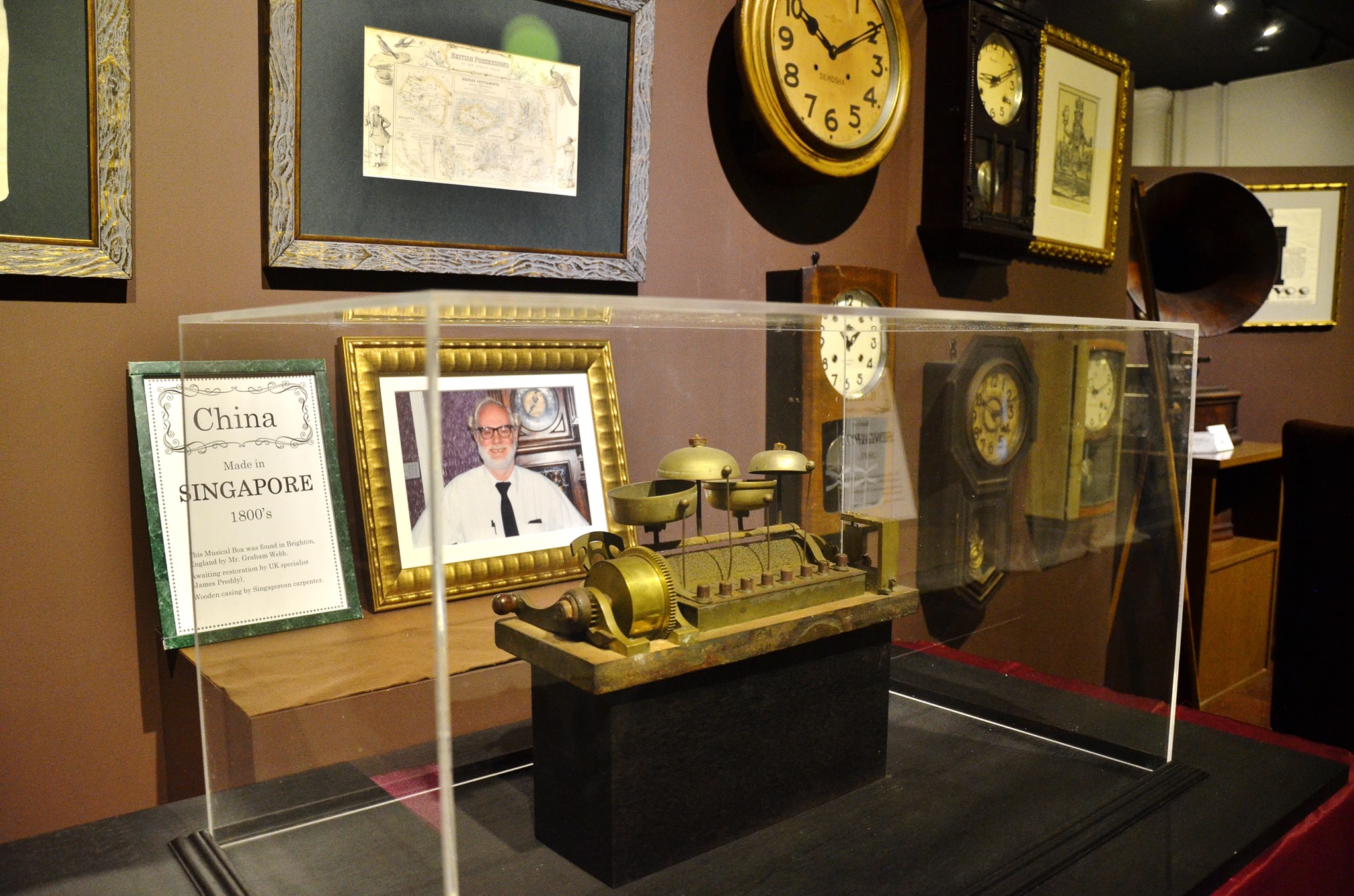 Featuring a large collection of over 40 types of antique musical boxes.Image credit: Singapore Musical Box Museum
Musical boxes have always been novel gift ideas, but did you know Singapore has a whole museum dedicated to them? Discover the history behind this beautifully compact musical trinket and how it first made its way to Singapore in the 19th century. The museum is home to over 40 different kinds of antique music boxes ranging from little wind-up music boxes to large ones that rival grandfather clocks! Guests will also receive a detailed guided tour by in-house curators as they take you on a whimsical journey into the musical box world.
Singapore Musical Box Museum is located at 168 Telok Ayer Street, Singapore 068619. Opens daily from 11am to 5pm. Bookings are by appointment only and tickets range from $10 – $20.
4. The Cathay Gallery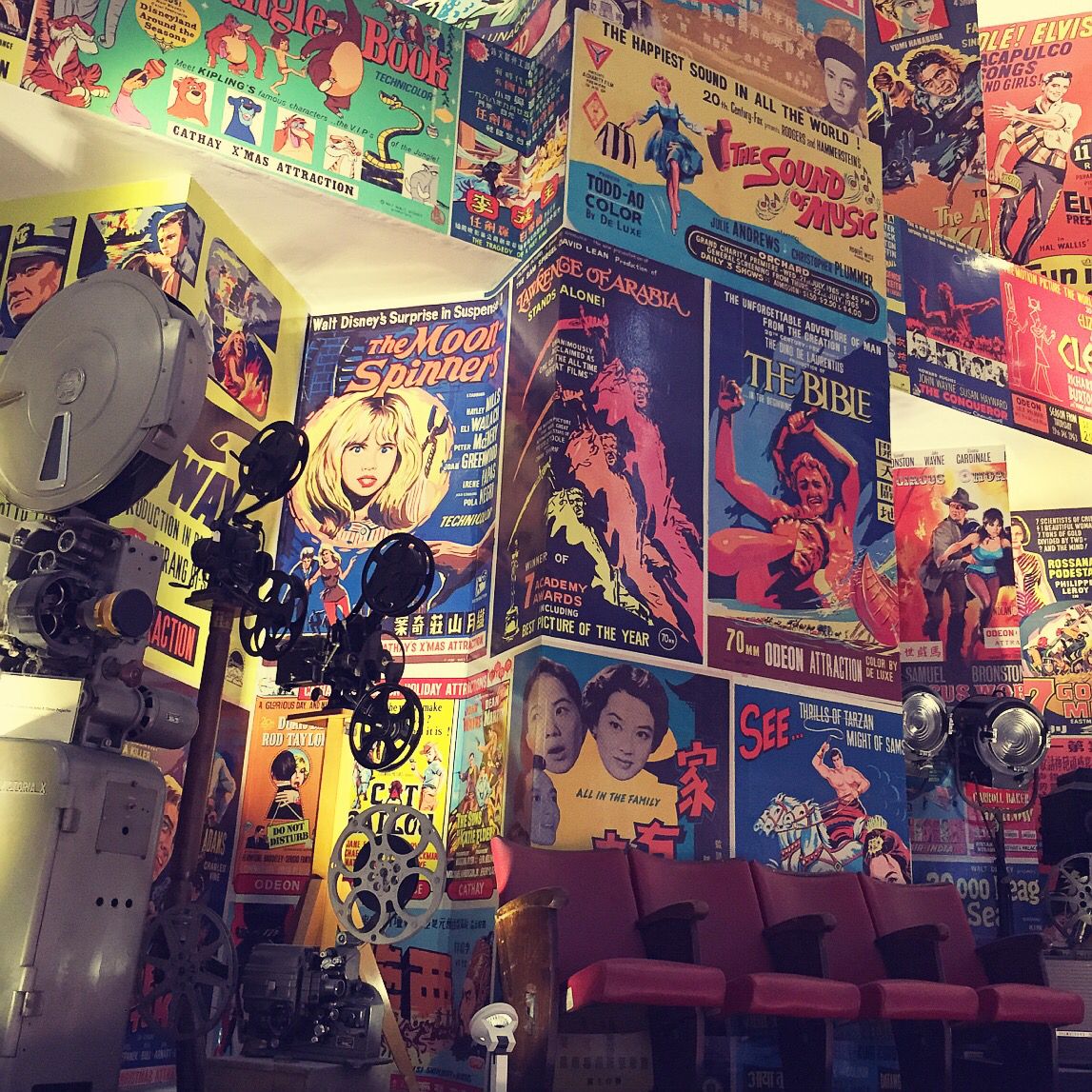 A blast from the past with all things film in The Cathay Gallery. Image credit: The Cathay
Love all things film? Take a trip down movie memory lane at The Cathay Gallery. Home to the storied history of the Loke family who built the mighty Cathay empire, this exhibition holds valued treasures that will excite any movie buff such as antique cinema chairs, vintage posters, cameras, and all sorts of old-school movie memorabilia. Visitors will also delve into the history behind the rise of the Cathay name and about the family who made it happen. If you're looking for a mini portal into film of the 70s and 80s, The Cathay Gallery is a must-add to your list of weekend to-dos.
The Cathay Gallery is located at 2 Handy Rd, #02-16 The Cathay, Singapore 229233. Opens from Monday to Friday, 2pm to 6pm, and Saturday, 12pm to 6pm. Admission is free.
5. Singapore Chinese Opera Museum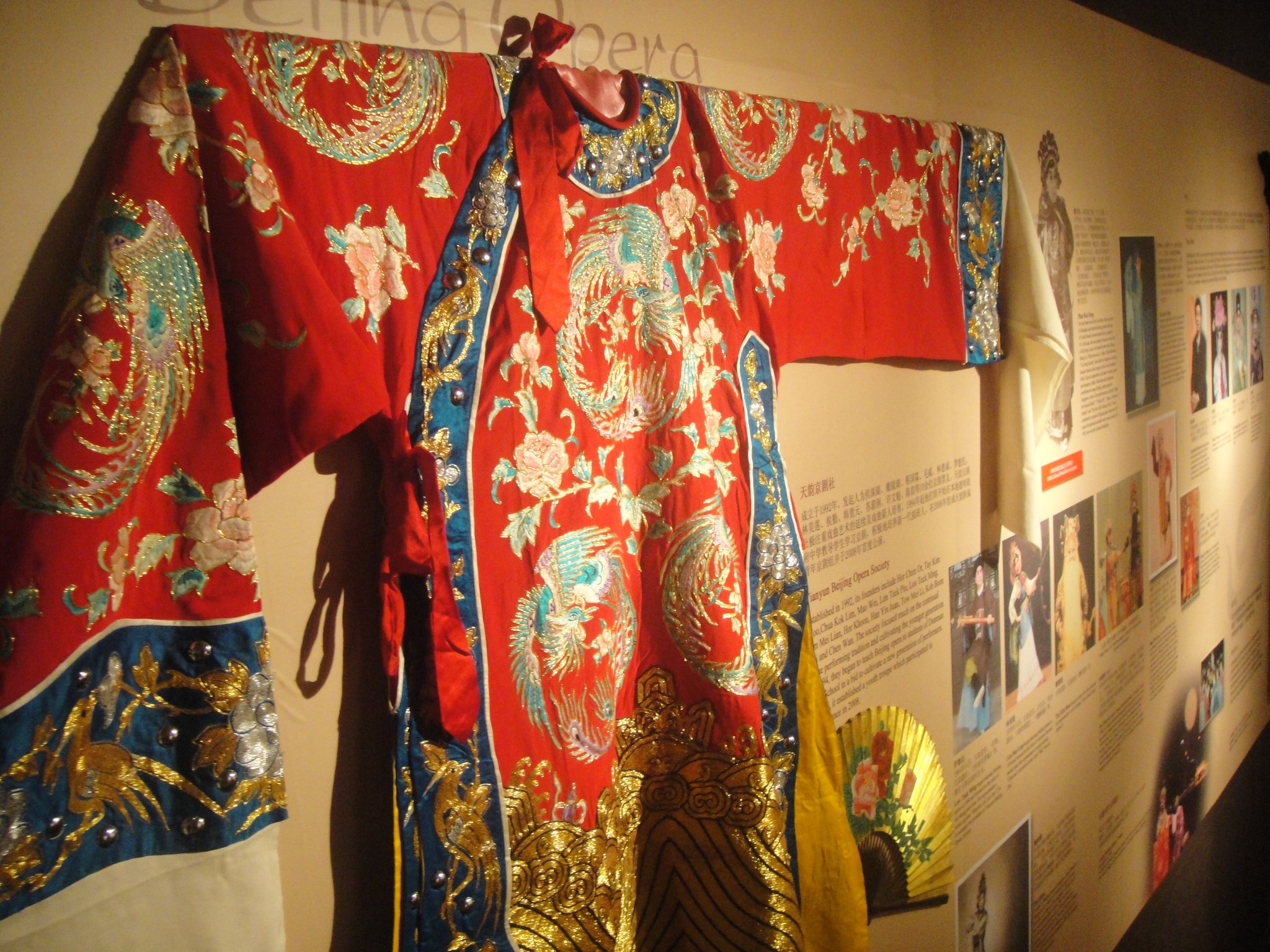 Unfold years of history behind the art of Chinese opera. Image credit: Singapore Chinese Opera Museum
There's more to Chinese opera than meets the eye, and the Singapore Chinese Opera Museum covers different facets of it spanning over a hundred years such as Cantonese, Teochew, Qiong, Hokkien, and Yue opera. Immerse yourself in the layers of history surrounding the development of these variations of Chinese opera through gorgeous costumes and photographs of Chinese opera troupes. The museum even offers group and individual classes on mastering the art of Chinese opera, as well as opera make-up classes so you can replicate the stunningly dramatic looks of their performers!
Singapore Chinese Opera Museum is located at 100 Sultan Plaza #01-27, Singapore 199001. Opens from Tuesday to Friday, 11am to 6pm. Bookings are by appointment only.
Unlock treasures of history and culture from Singapore's niche museums
There are many more hidden gems to discover in Singapore, and these fascinating museums are just the beginning to uncovering many more around the island! Buckle down and prepare to explore parts of our amazing country, one museum at a time.