At the heart of Kampong Gelam, the Sultan Mosque stands tall in its golden glory. But its opulence belies a far more humble origin story: the black lining on its golden domes are made completely out of unassuming soya sauce bottles, reinforced with concrete.
A century after it was first built in 1824, the mosque was in desperate need of reconstruction. But while the wealthy could afford to make generous monetary donations, the less well-off locals found a more creative, and economical, way of contributing their share – in the form of none other than empty soya sauce bottles.
Today, the religious landmark remains a symbol of the kampong spirit, where communities come together to preserve a part of their heritage.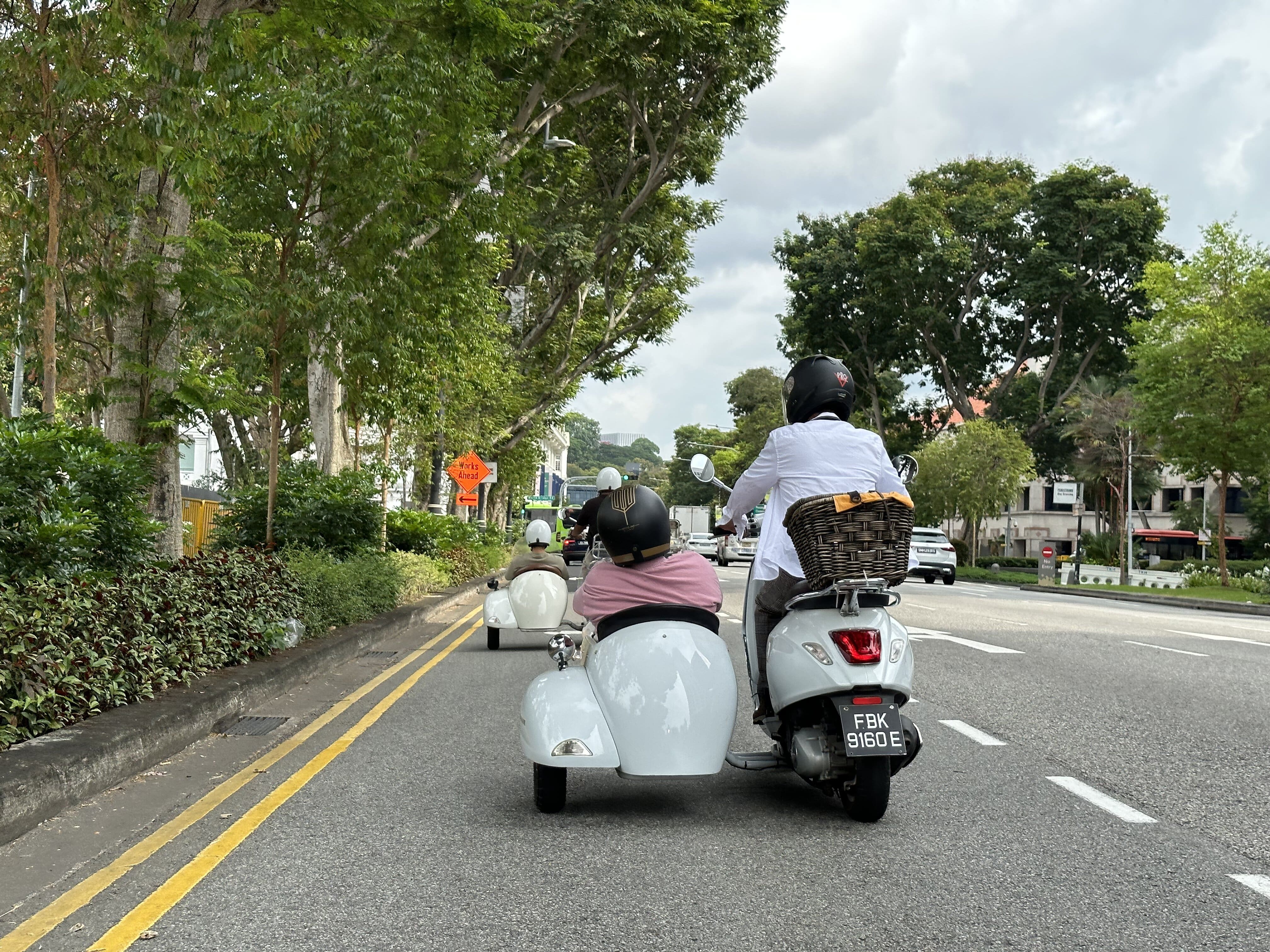 Making our way downtown, zooming fast, faces past and we're homebound.
The history lesson was entirely conducted on an open-air, moving vehicle – a vintage Vespa sidecar, to be exact – by none other than its biker, who also doubled up as a tour guide for the hour.
In the Kampong Gelam and Civic District Tour, offered by social enterprise Singapore Sidecars, you get to enjoy the novel experience of riding in lovingly restored vintage Vespa sidecars, enjoying the view of some of Singapore's most beautiful sights all while receiving a crash course in history.
Vintage sites on vintage wheels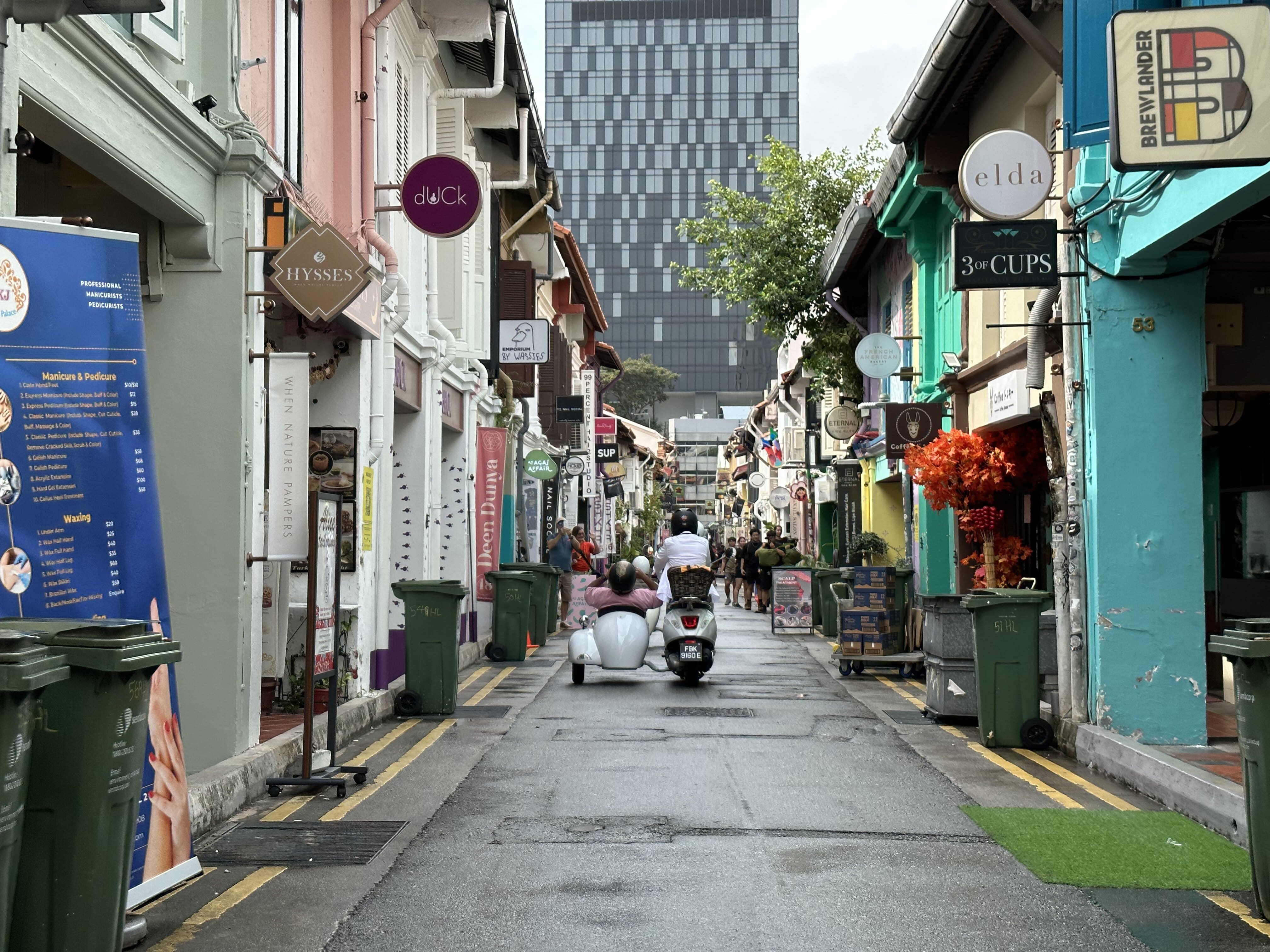 Touring down Haji Lane in style – who said history lessons can't be fun?
Joe Russo, director of Avengers Infinity War and the Captain America series, once called this "the best tour I've ever been on" – and for good reason.
Within just an hour or two, depending on the route you book, traverse through streets that will take you to places like the quaint shophouses along Haji Lane, the Esplanade – Theatres on the Bay, the National Gallery Singapore, Anderson Bridge and, of course, the larger Kampong Gelam district itself. From the vantage point of your sidecar, everything looks a little taller, a little more beautiful. The city stirs to life as the wind caresses your face, awakening your senses to a new adventure.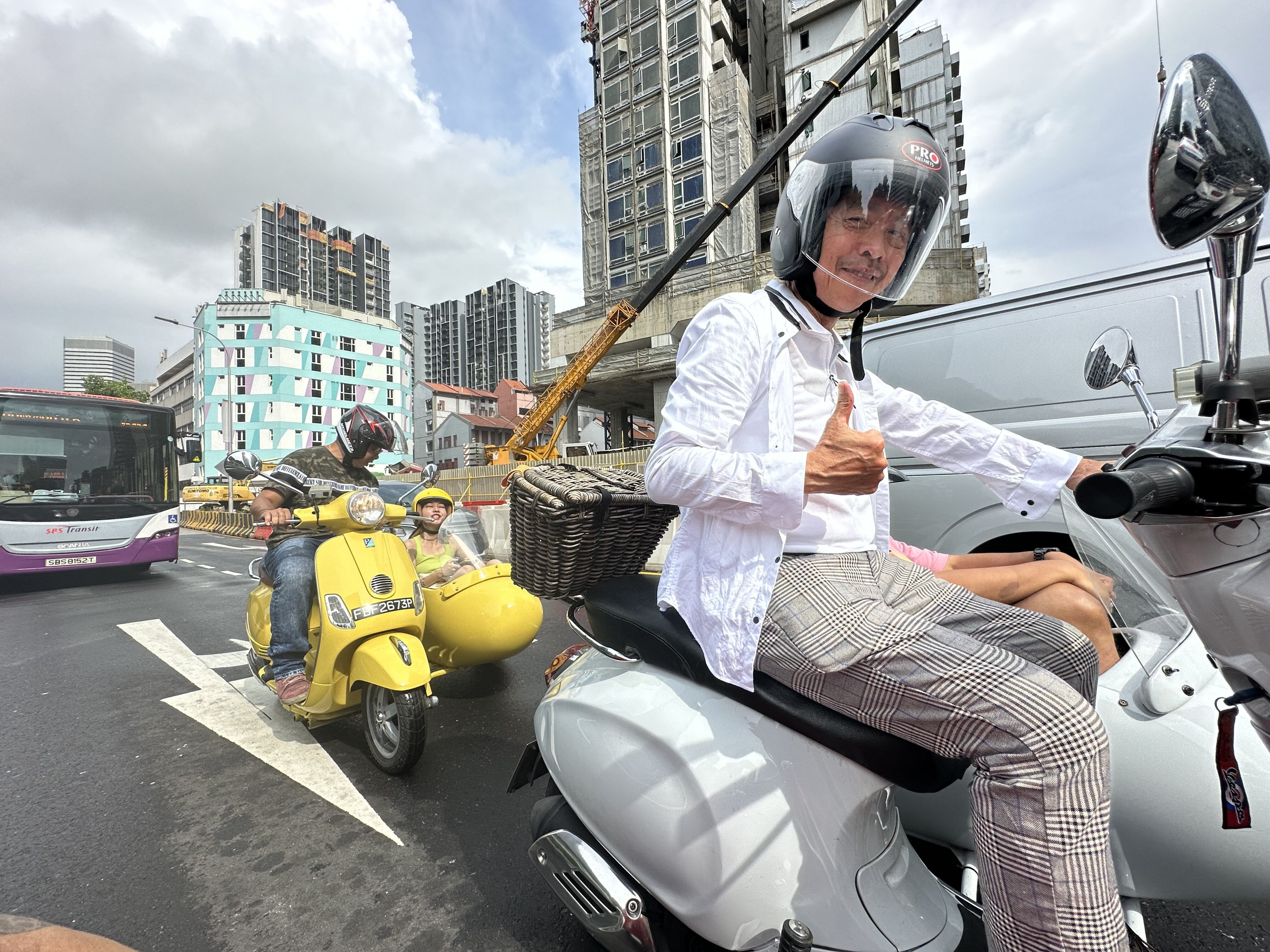 You'll be in 100% safe hands and never be bored with these super-duper friendly guides.
Not only are the guides eager to share their knowledge, they are equally enthusiastic photographers. The tour includes stops at various Insta-worthy areas, where your guides will personally help you immortalise the experience in a few snaps, from every angle possible.
Funnily enough, you become a sort of attraction yourself as you live out your passenger princess dreams, with tourists on the streets often taking a quick shot of you as you zip by, no doubt intrigued by the sight.
And if you think this tour is just for tourists, you'd be very much mistaken. The activity is just as popular among locals, especially on anniversaries and birthdays.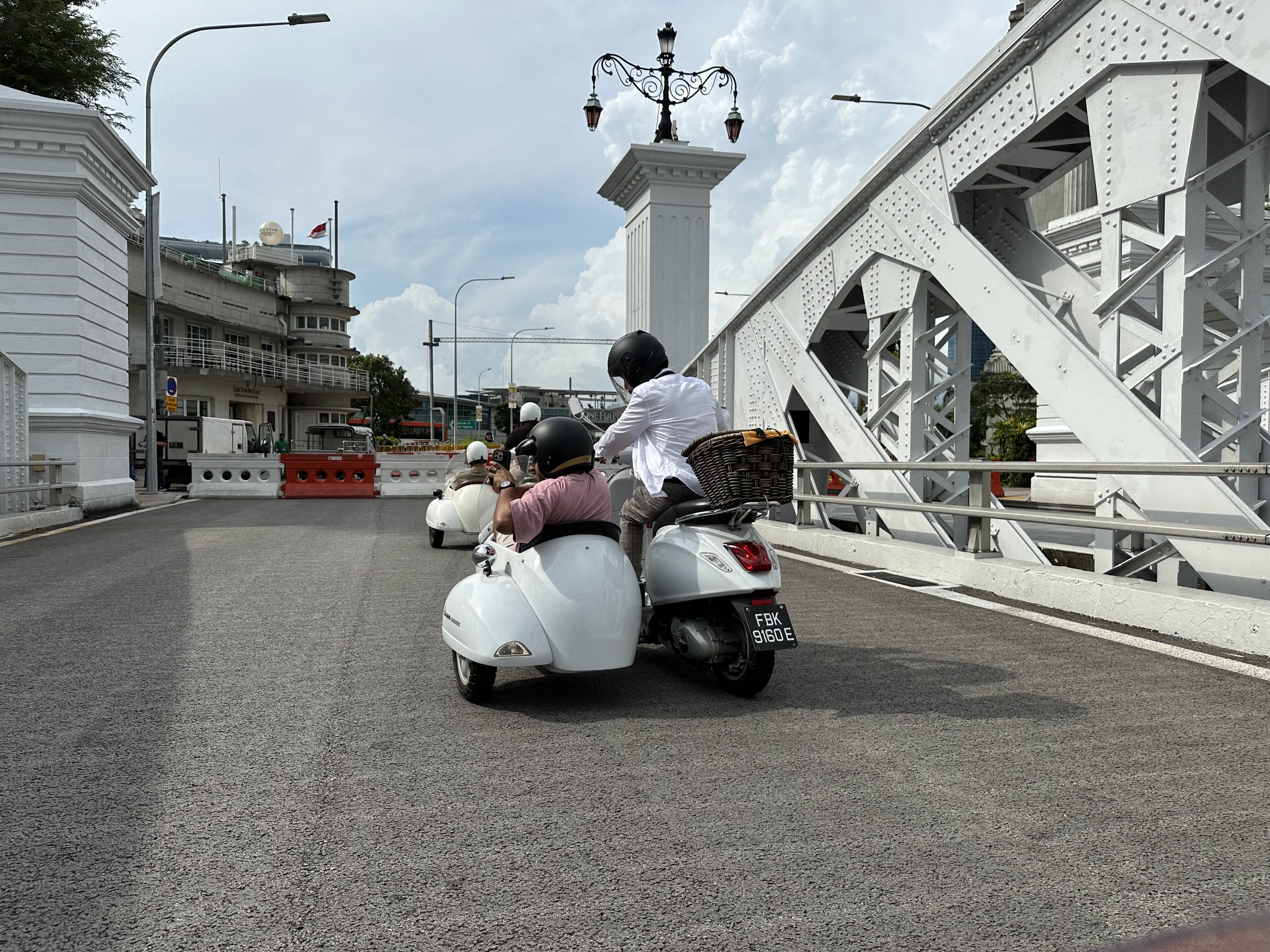 Exploring familiar parts of Singapore in this mini history adventure.
Even if no special occasions are on the horizon, it doesn't hurt to see the same old Singapore in a brand new light. Just remember to take your loved ones along for the ride.


Hop on for a ride with your friends and family! From 1 July to 31 September 2023, quote "Catch Sideways" for:
15% off the Civic District and The Art Tour or

10% off the Kampong Glam and the Civic District
Slots are available on a first come, first served basis, and all rides must be claimed between 3 July and 15 October 2023. A minimum of 2 pax is required in a single booking.
Email ride@singaporesidecars.sg and quote "Catch Sideways" in the subject line to book your rides!
All images belong to Catch.