As you approach the foot of the stairs, a red carpet awaits. For a brief moment, you get to live out your childhood dreams of stardom. With each step, you inch closer to one of the world's biggest fashion empires—the House of Andrew Gn.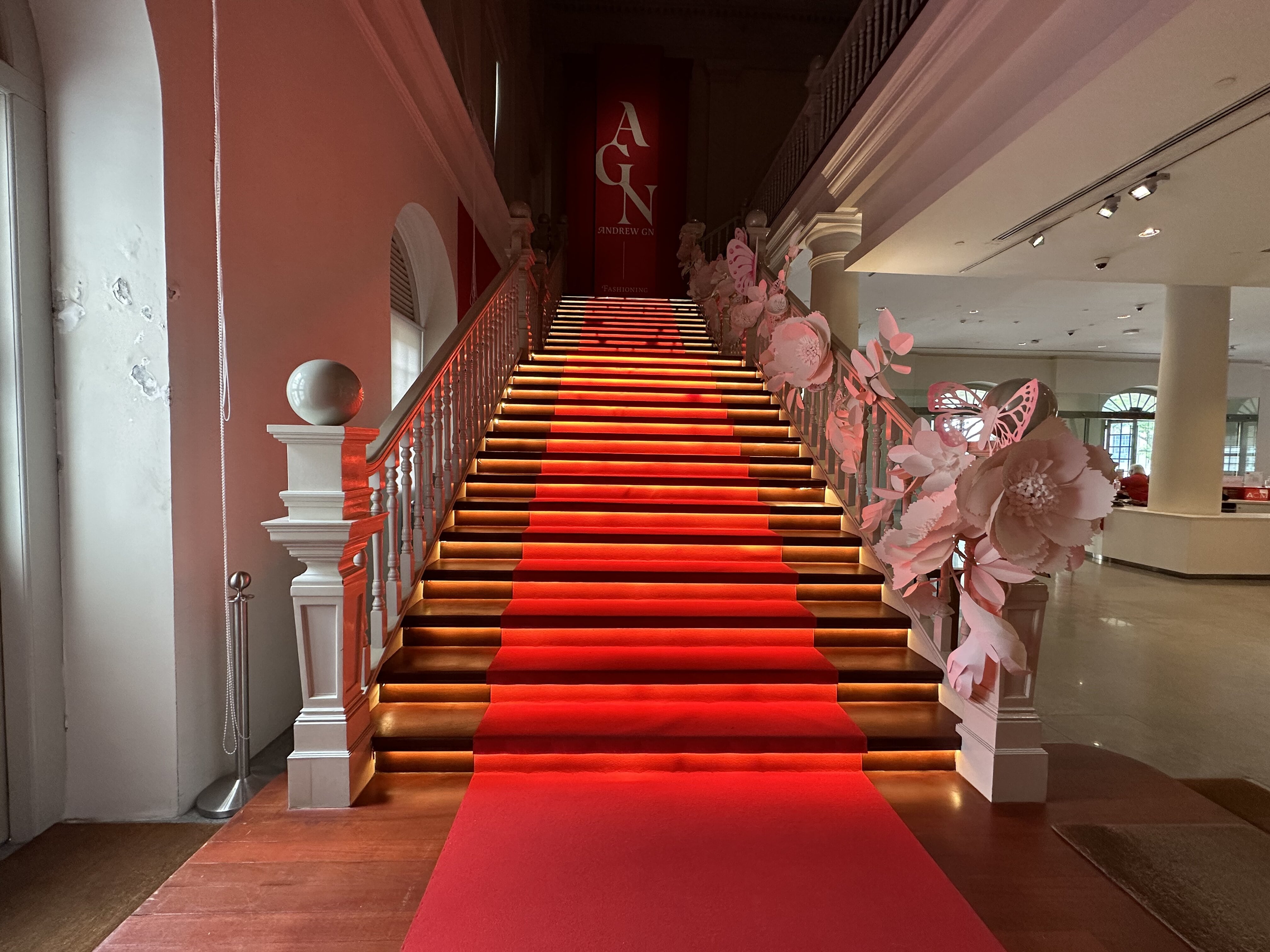 Indulge in your own red carpet moment before admiring designs worn by the stars themselves.
As one of Singapore's most prolific designers, it is fitting that the special exhibition titled Andrew Gn: Fashioning Singapore and the World spans three galleries over two floors at the Asian Civilisations Museum. The retrospective showcases over 100 of his works, exploring his distinct cross-cultural aesthetics, what goes into designing and making his clothes, and their global impact.
Star power
In the first section are the stars of the show, designs that have been worn by world-famous stars.
Celebrities—both local and international—are known to love Gn's designs, which strike a perfect balance between flamboyant and wearable.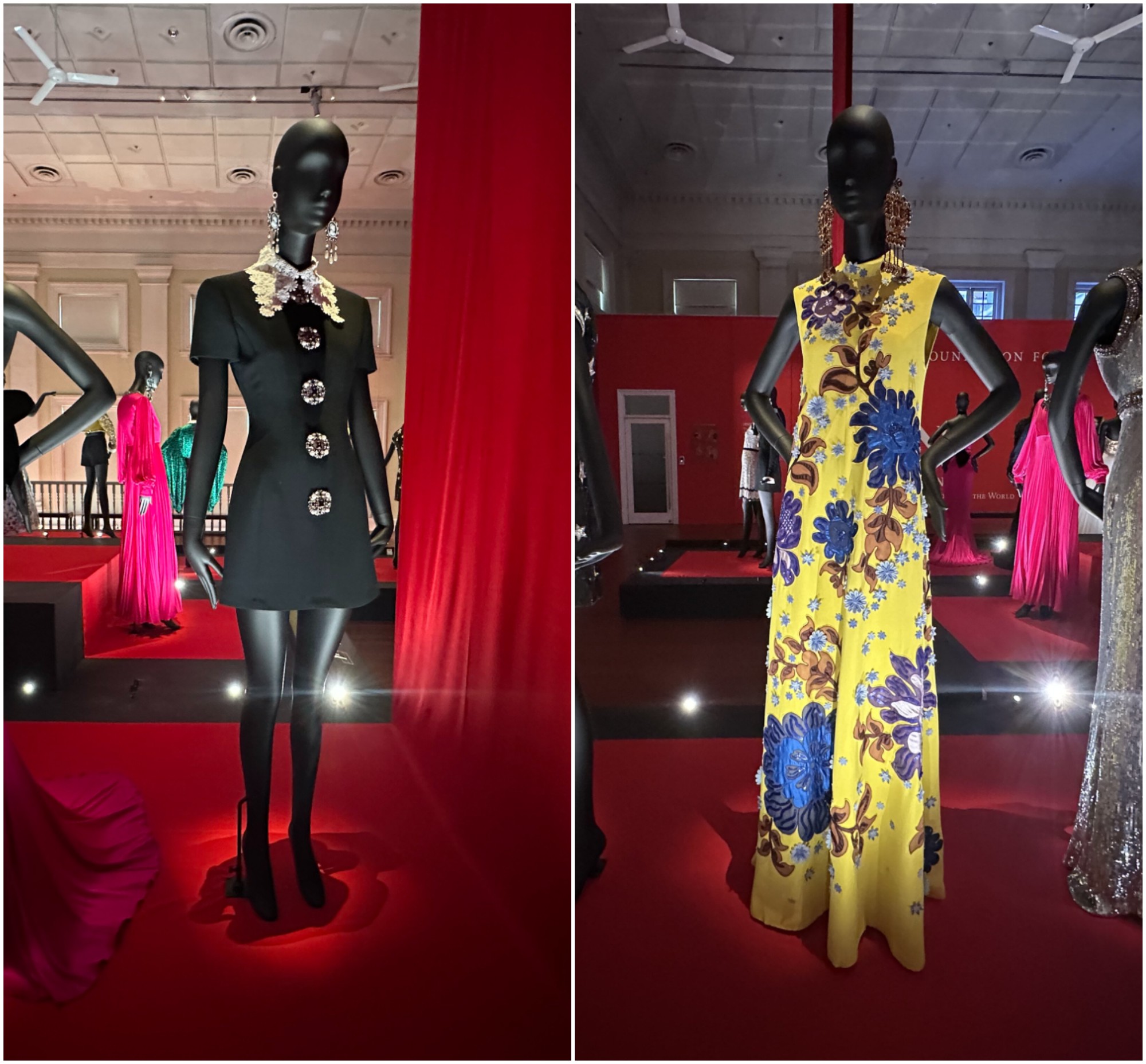 Spying gowns worn by well-known celebrities had us awestruck (you can say we're official Little Monsters).
From a black mini dress worn by legendary pop star Lady Gaga on the streets of Manhattan to a yellow gown with a striking floral pattern spotted on local actress Zoe Tay at the President's Star Charity concert in Singapore last year, Gn is the mastermind behind many of the fashion statements that we've seen on print and screen.
He has even designed for royalty, including gowns for Princess Alessandra of Hanover and Crown Princess Mary of Denmark, albeit with more refined and elegant silhouettes suitable for diplomatic or royal events.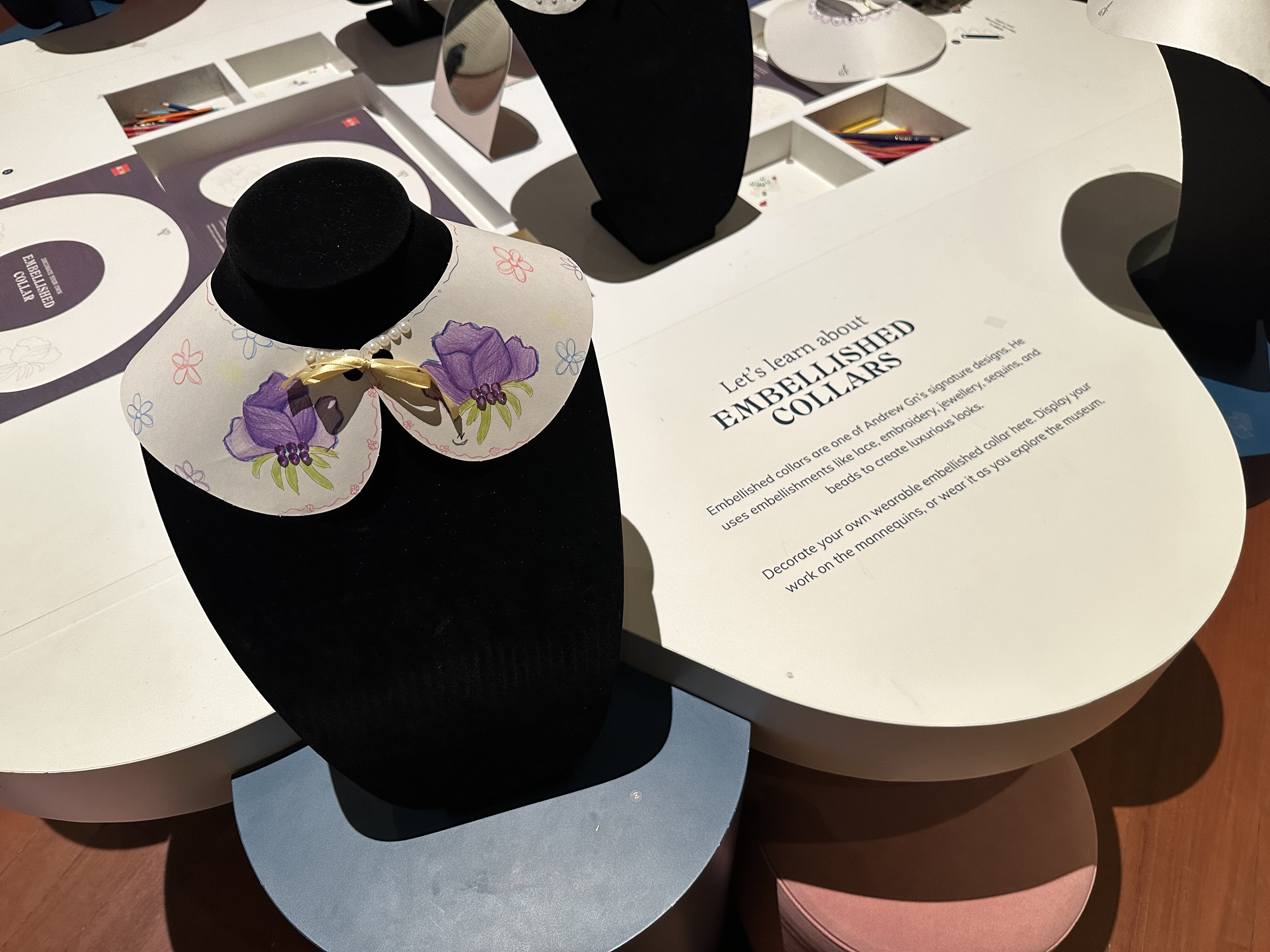 Step into the shoes of designers (and perhaps find a new calling?) by crafting your own embellished collars.
In a section called Take Flight, visitors can try their hand at being clothes makers, using materials like lace and sequins to decorate paper cut-outs shaped like Gn's signature embellished collars. You can play dress-up and wear the collar as you explore the rest of the exhibition or simply display your work on the mannequins provided.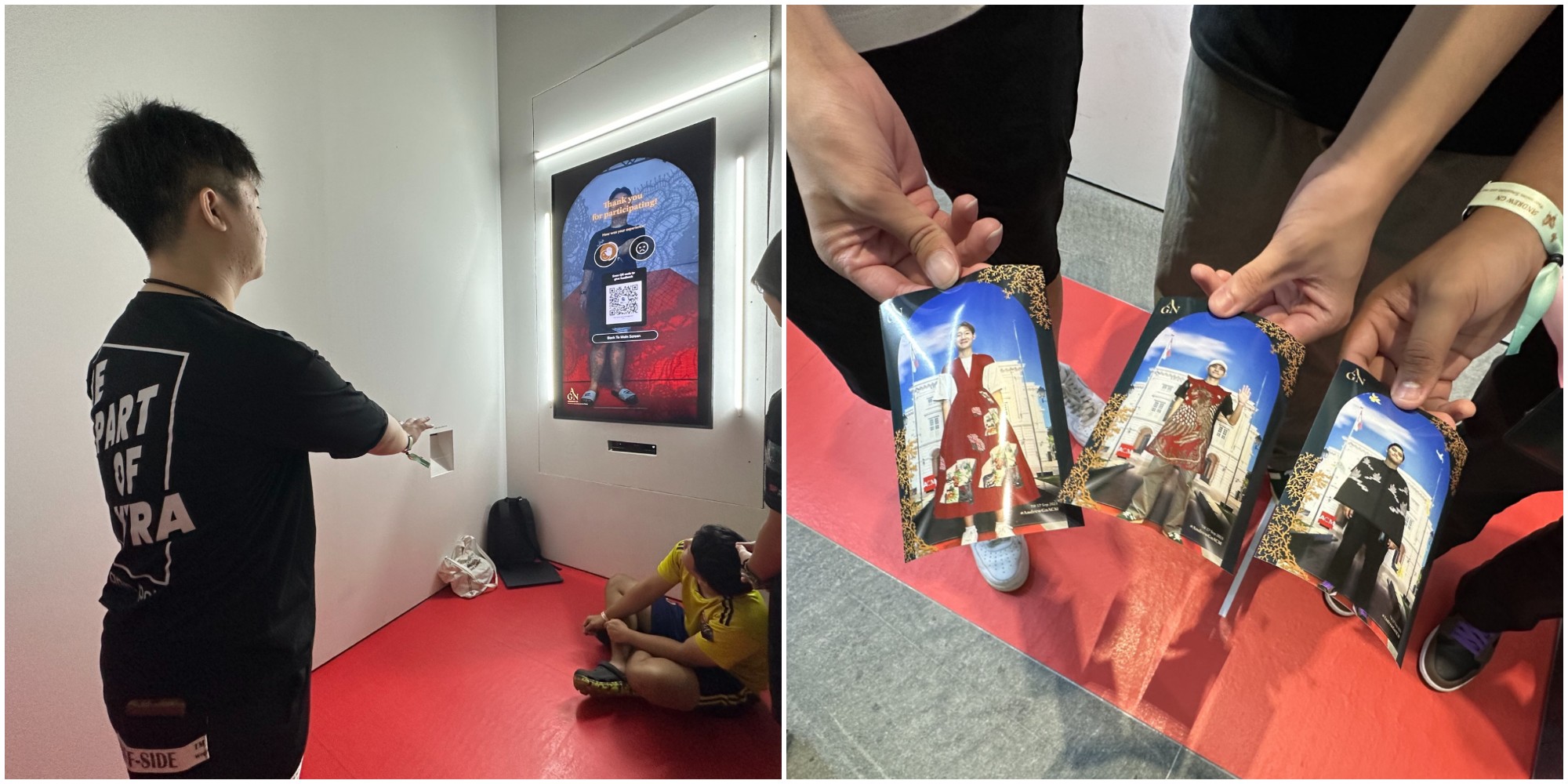 Step into the roles of both designer and model with the Fashion Try-On experience!
Throughout the exhibition, you can also collect 10 motifs from Gn's works using your Radio Frequency Identification (RFID) bracelet to enjoy the interactive Fashion Try-On at the end of the exhibition. In this augmented reality experience, enter a kiosk to design—and wear—your own outfits using the motifs collected. Smile and pose for the camera as you get to keep a printed photograph of yourself decked out in Gn's signature details.
Global Glamour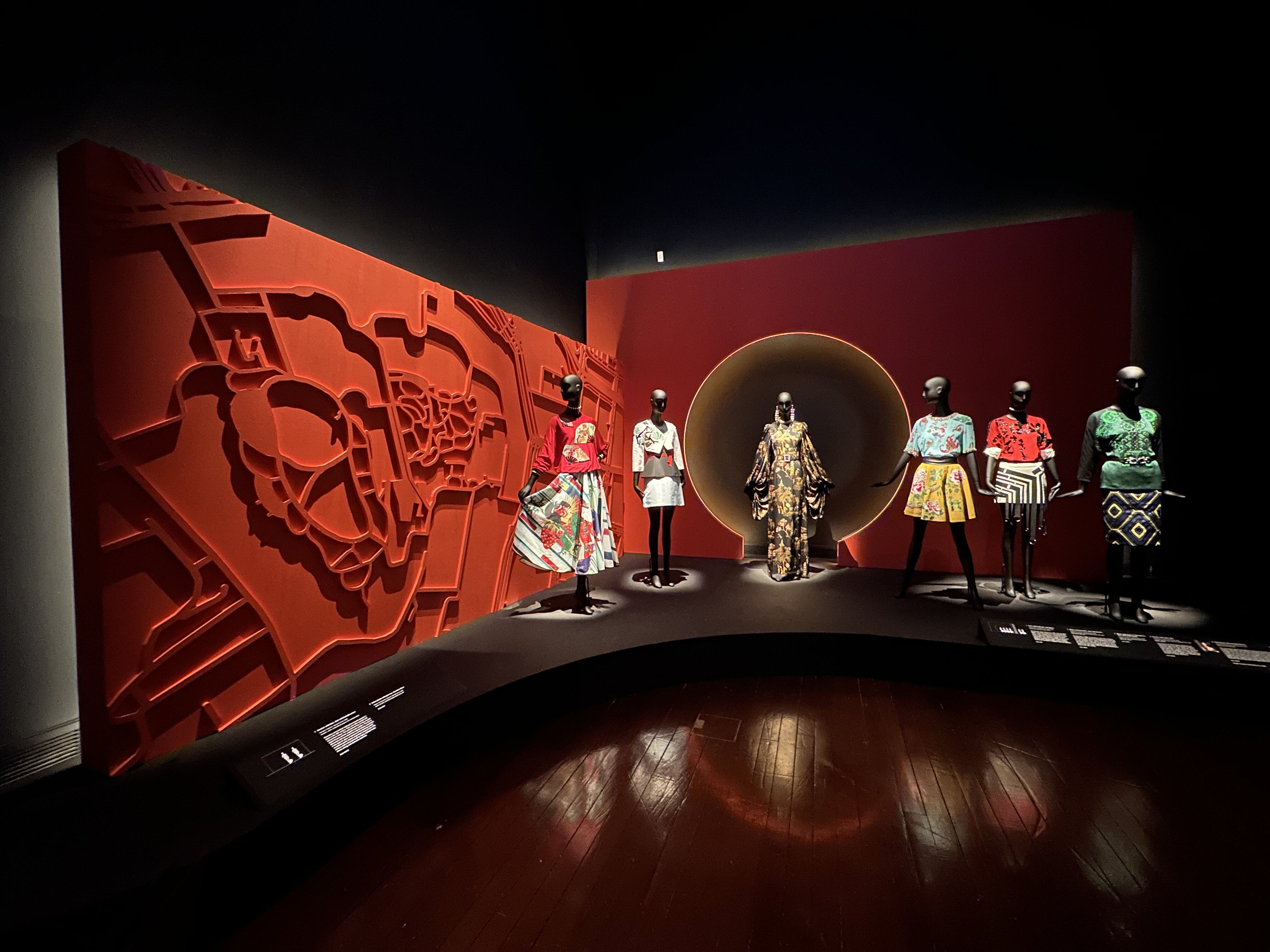 Can you spot any local influences through Andrew Gn's designs?
As a Singaporean designer, Gn's works draw heavily from his roots, namely elements from Chinese (cheongsam, samfoo), Malay-Indonesian (batik, ikat), and Peranakan (sarong kebaya) art and culture. Having been brought up in a country with a cosmopolitan outlook allowed him to embrace a wide range of styles over a single national aesthetic from a young age.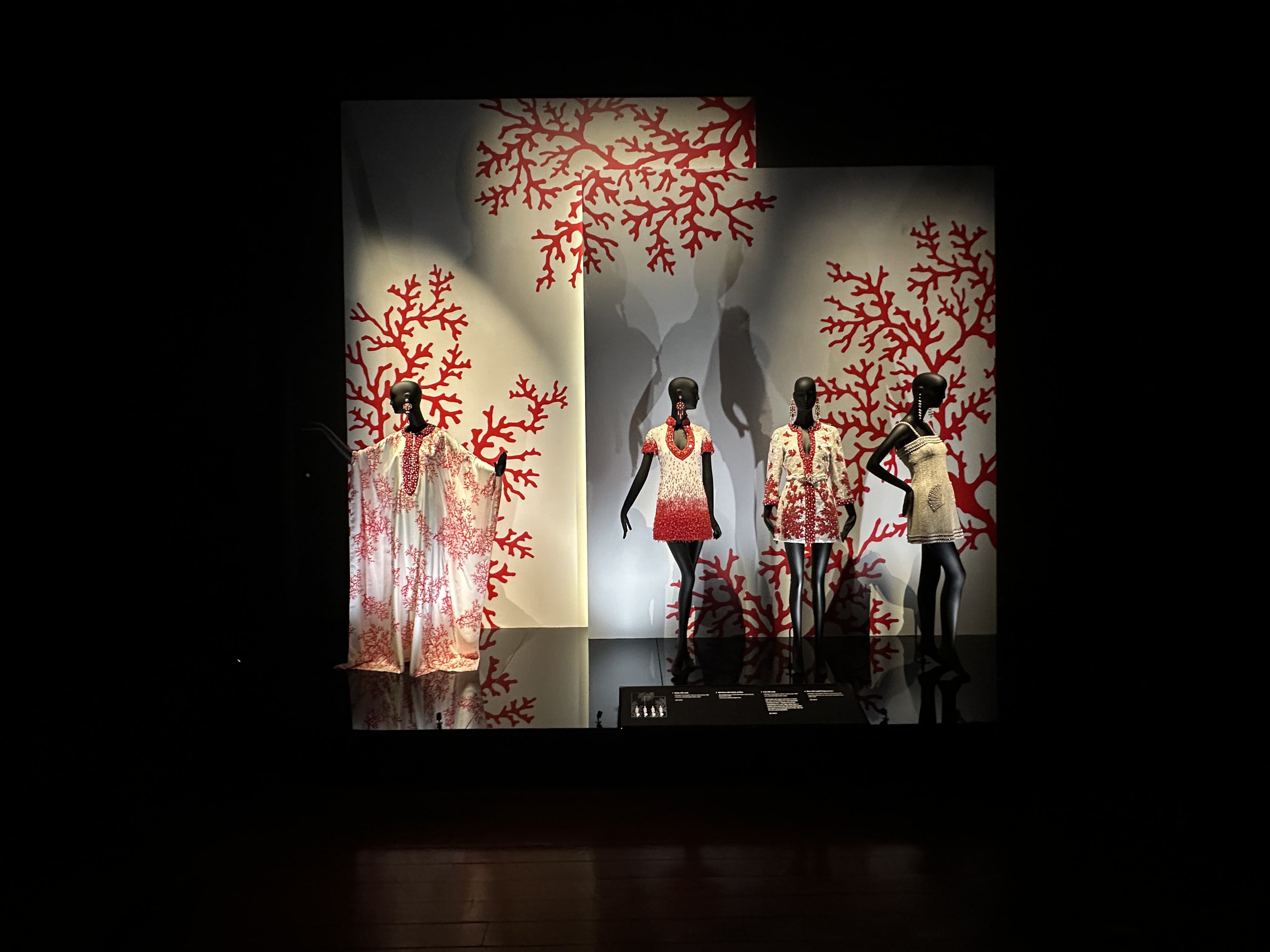 Travel the world through each gorgeous design piece, inspired by Western and Asian styles and motifs.
This cross-cultural openness later extended beyond Southeast Asian elements to include East Asian, Indian, and European influences, especially after he studied Western fashion and art history in London, New York, and Milan. Even when he uses conventionally Western silhouettes like Western-style suits and dresses, many are still printed with Asian motifs, like Indian paisleys.
It is hard to pin down whether Gn is a Parisian (Paris being where he now lives and works), Asian, or Singaporean designer, but that is precisely the point. The House of Andrew Gn is open to the world.
===
Come dressed to kill for Andrew Gn: Fashioning Singapore and the World from 27 May – 17 September 2023 at the Asian Civilisations Museum. Tickets are available at $25.