It's official. Even after 24 long years of entertaining 65 million people across 450 cities in 16 languages since its London West End debut in 1999, MAMMA MIA! remains an ABBA-solutely fun night out at the theatre.
The unabashedly campy musical celebration is back in Singapore once again, running at the Marina Bay Sands Theatre from now till November 5 with a travelling international cast and crew.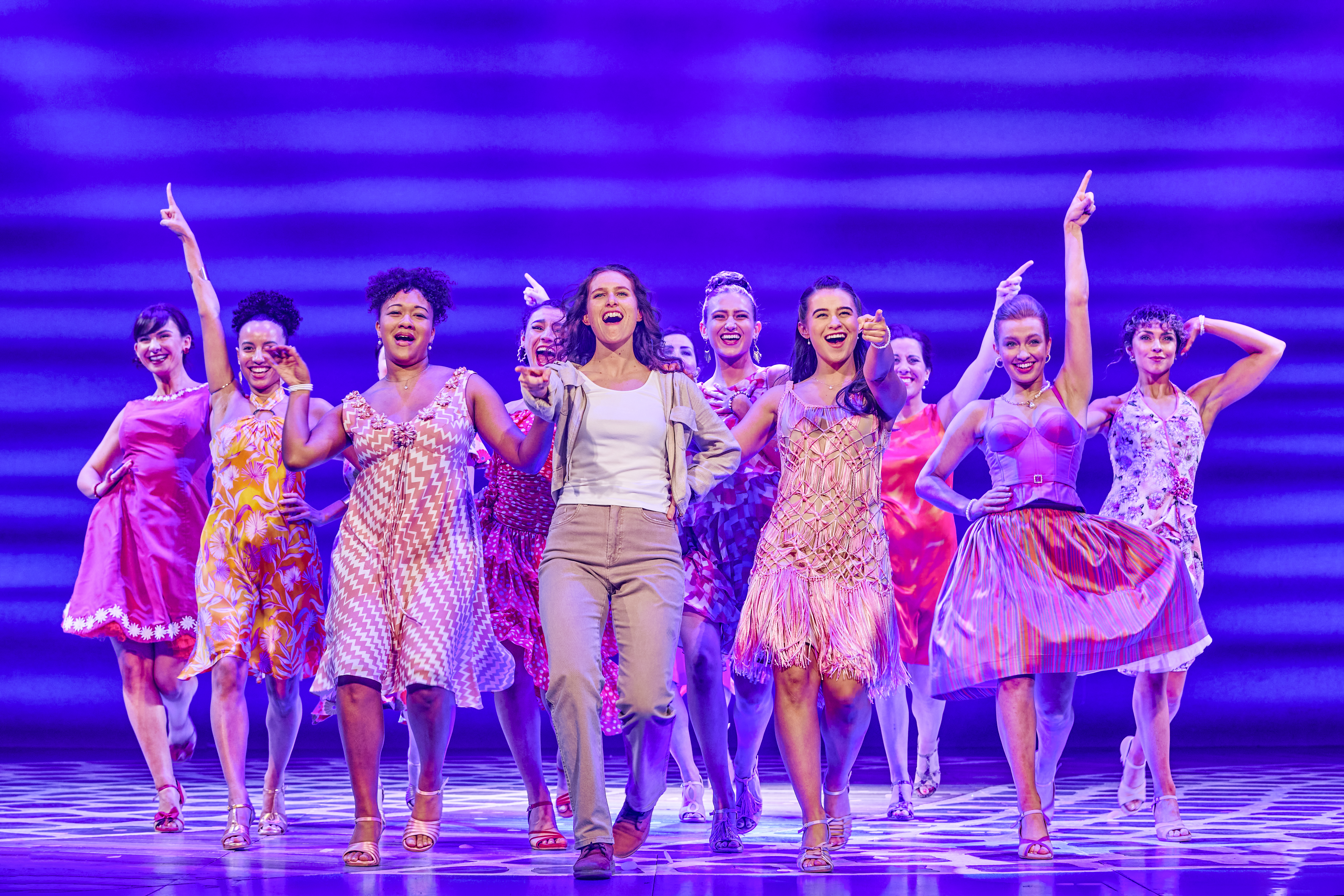 Show dramatics, a brilliant cast, and ABBA tunes? It's a sensational musical hit!
For the uninitiated (however, did you miss the box-office hit movie version starring Oscar winner Meryl Streep?), MAMMA MIA! tells the story of bride-to-be Sophie who invites three men from her mother Donna's past to her wedding in Greece, all in the quest to figure out who her real father is.
It's a comedy of errors, complete with misunderstandings and a healthy dose of slapstick, all set against the timeless hit tunes of Swedish pop geniuses ABBA.
ABBA-solute Jukebox Gems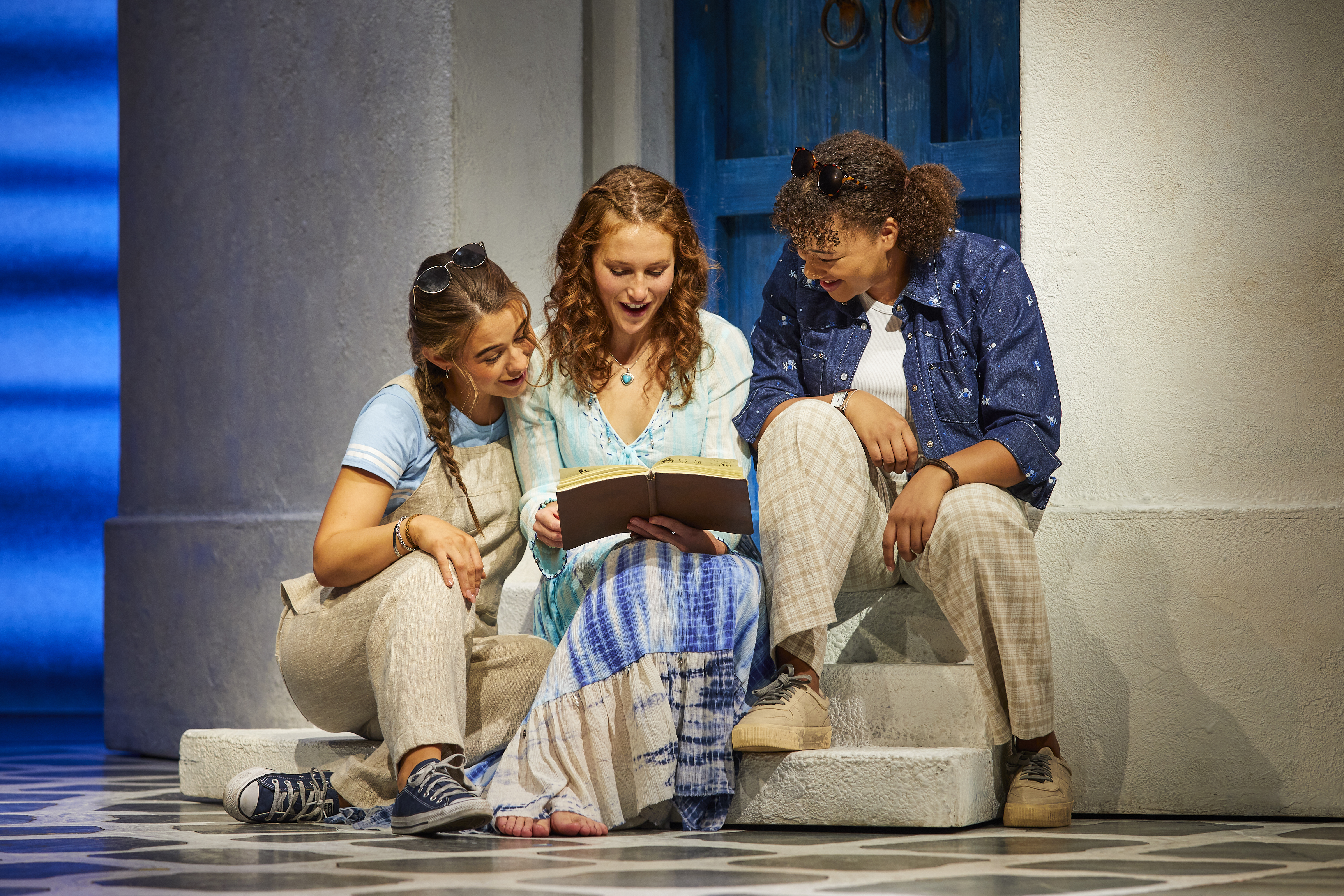 The first act of MAMMA MIA! leaps right into the fray of light-hearted goodness.
This beloved jukebox musical has never shied away from being unapologetic fun, and bounds along with energy and enthusiasm right from the get-go as soon as the first notes of Honey Honey fill the air.
From here on out, it's simply unadulterated pop music set to pop culture through a night of listening to your favourite ABBA albums on loop, with all the monster hits like Dancing Queen, Money, Money, Money, Take A Chance On Me, Chiquitita, and Does Your Mother Know and of course, Mamma Mia ingeniously slipped into the story line.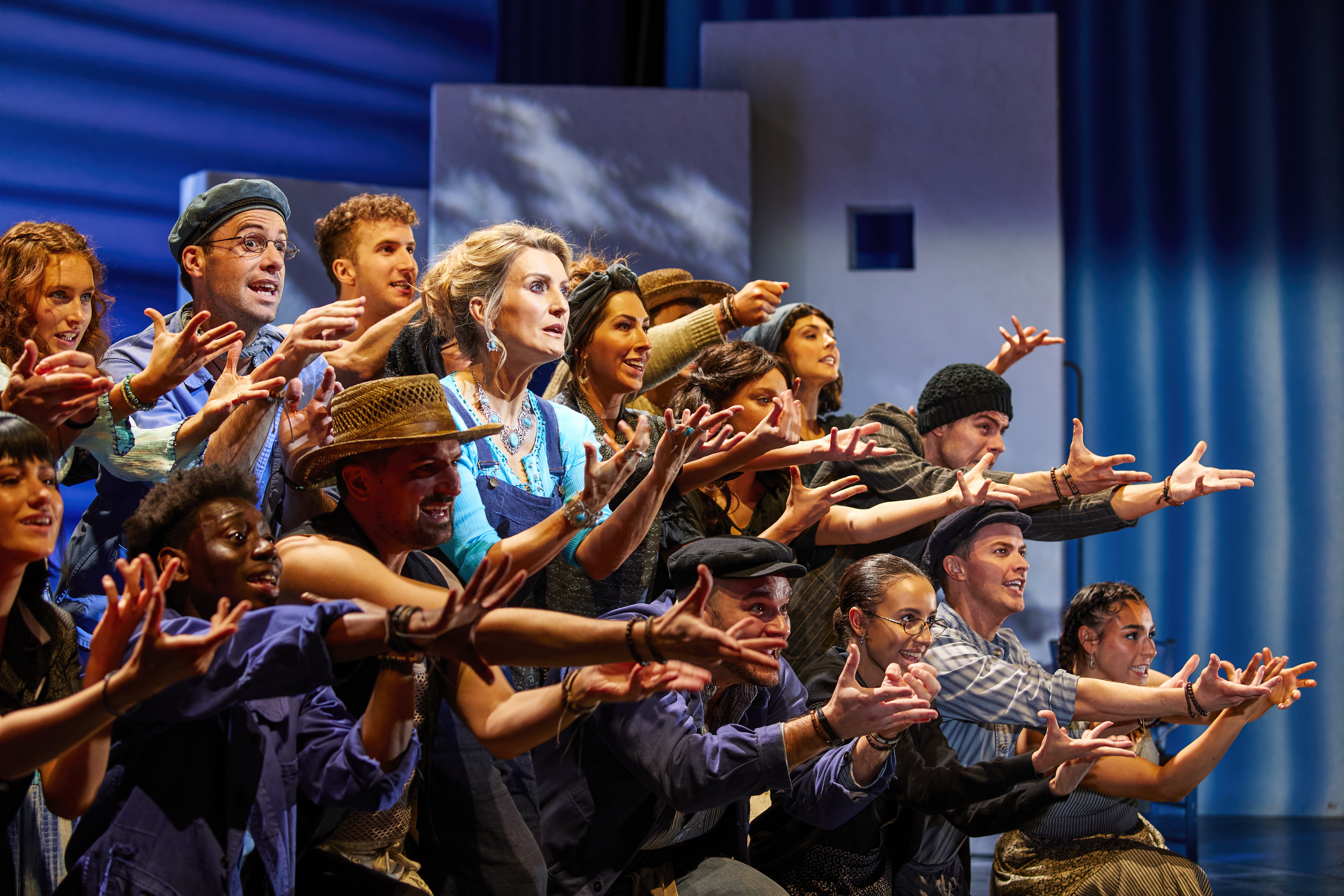 MAMMA MIA! takes you right to the heart of Greece with superb acting from the cast that simply pulls you in.
Indeed, the plot may be as frothy and frivolous as a piña colada, but we all know exactly where the heart and soul of this jukebox musical lies - songs that are pure pop perfection and that very effect it has on the audience. What sets MAMMA MIA! apart from other shows has always been the audience engagement. This 2023 version is no different. This is a musical that demands participation and no one, not even your grumpy older sister, will be immune to the magic of ABBA. By the time the encore and grand finale rolls around, you'll find the entire theatre explode into one heck of a disco-dancing party, with nary a bum stuck in their seat.
Unabashedly Fluffy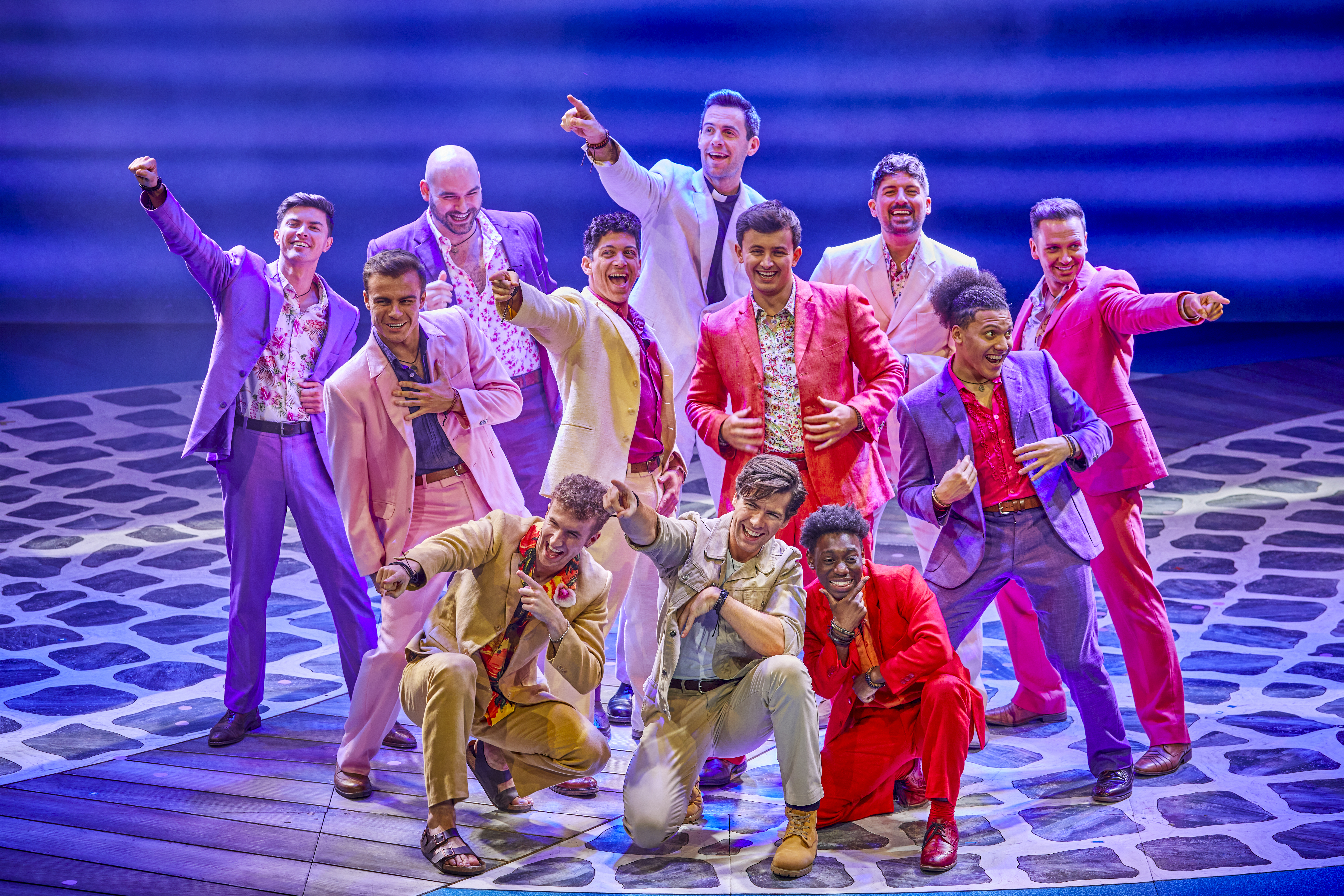 The stage was also overtaken by heartthrobs of the MAMMA MIA! cast who were just as adept at belting out ABBA's tunes.
MAMMA MIA! has always been celebrated for its infectious energy, colourful characters, soapy storyline, and overall feel-good atmosphere. One of the reasons for the show's success and longevity is because it never ever tries to be anything other than what it is, and this production has the confidence and chutzpah to recognise this fact.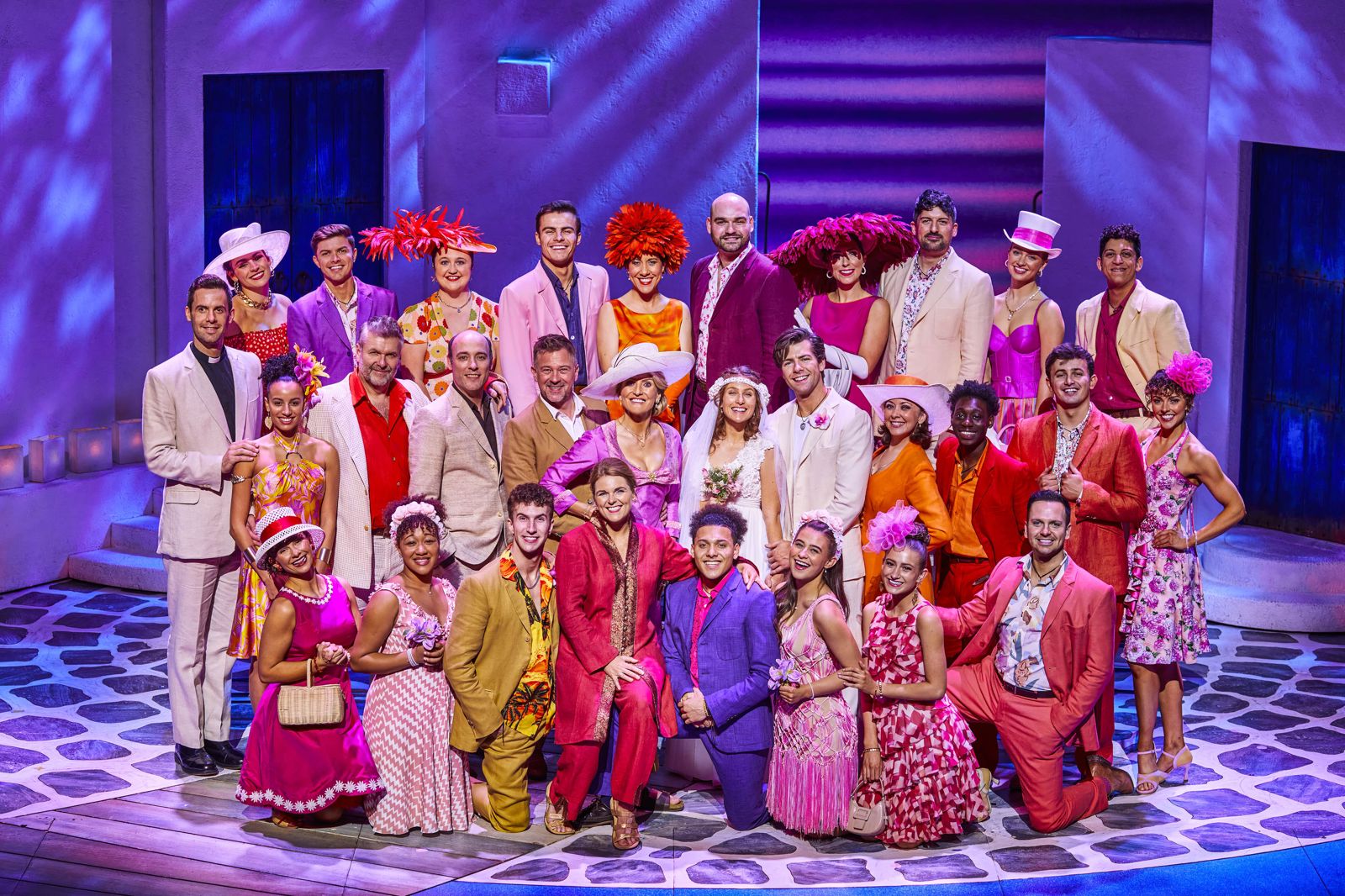 It's truly a night you'll never forget. Soak up the festive vibes of MAMMA MIA! and don't forget to sing along!
With an ABBA-lanche of pop hits, this long-running jukebox musical is a guaranteed night of excitement and frivolity. So if you're looking for an enjoyable night out at the theatre, MAMMA MIA!, with its heady cocktail mix of nostalgia, gusto and peppiness, is a kaleidoscope of joy and fun.
Catch MAMMA MIA! from now till 5 November 2023 at the Sands Theatre at Marina Bay Sands. Tickets are priced from $68.
All images are credited to BASE Entertainment Singapore.