Hustle culture is real in Singapore and many of us long for brief respites of rest, relaxation, and not thinking of going back to the grind (we see you, Monday blues!). One of the better ways to get the recharge you need is taking the time to stop, take a breath, and soak up some of these incredible artworks in Singapore.
The UOB x Art Wellness Trail will take you on a relaxing artistic journey through four key locations in the Central Business District (CBD) with amazing exhibitions showcasing works from various talented artists and even holistic experiences that will be certain to give your wellness health a boost!
1. Marvel over the new and revisit familiar art at UOB Plaza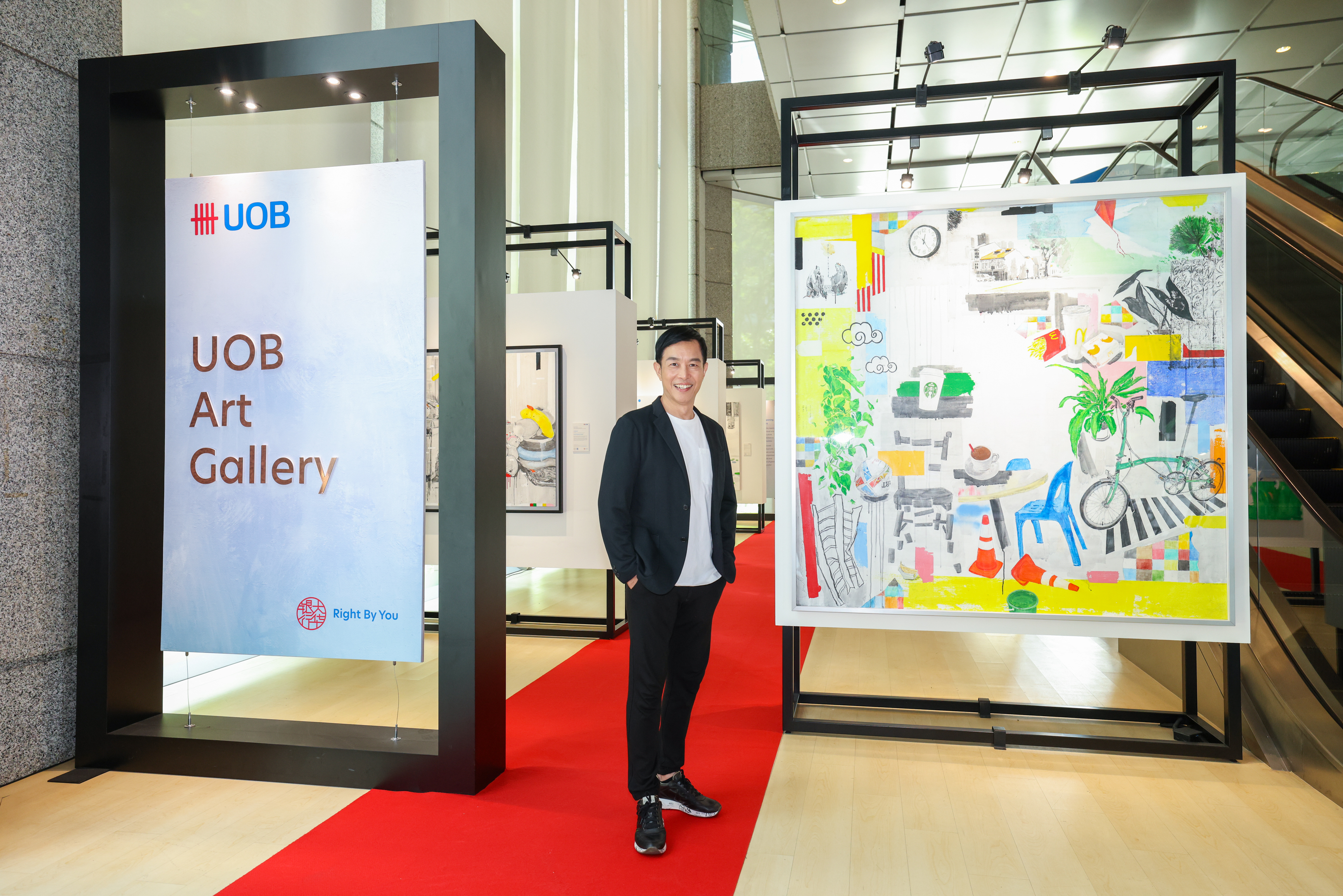 The UOB Art Gallery is home to Randomness – a solo exhibition by three-time UOB Painting of the Year (Singapore winner) Lester Lee.
Enter the enigmatic realm of Randomness, a solo exhibition by three-time UOB Painting of the Year (Singapore) winner Lester Lee at the UOB Art Gallery. This exhibition is a whimsical journey of discovery, where no predetermined themes or concepts hold sway as random thoughts, images, and ideas guide one masterpiece to another. Also, the other exhibition at the opposite end of the UOB Plaza lobby houses works by a brilliant ensemble of local talents through the Scenes of Singapore Showcase.
Snap these familiar-looking artistic landmarks by the Singapore River.
After that, hop outside for a breath of fresh air and see if you can spot some of the most iconic art installations at the UOB Plaza Atrium and along the Singapore River, including
Homage To Newton by Salvador Dali, Vitalità by Anna Chiara Spellini, and Bird by Fernando Botero. It's the perfect time to snap pics for the 'gram – remember to hashtag #UOBArtWellnessTrail.
Randomness by Lester Lee runs from 12 May to 30 June 2023 at the UOB Art Gallery, Ground Floor, UOB Plaza 1, 80 Raffles Place, Singapore 048624.
2. Visit the UOB Wellness Zone
For something to keep your mind and body centred, pop by the UOB Wellness Zone. Expect two exciting days packed with an array of enriching wellness encounters that will revolutionise your journey towards holistic well-being.
Do and look good by purchasing some #ArtforGood art x fashion wearables co-created by winning artists from the UOB Painting of the Year competition and artists with disabilities from JOURNEY by TOUCH Community Services (all sales proceeds from this charity sale will go to TOUCH Community Services), and of course, a line up of awe-inspiring art activities that will ignite your imagination and deepen your appreciation for art!
UOB Wellness Zone runs from 27 to 28 June 2023 at UOB Plaza Atrium, 80 Raffles Place, Singapore 048624.
You can also shop online to bag some #ArtforGood Art X Fashion wearables here
3. Embark on a voyage through the largest collection of Southeast Asia art at National Gallery Singapore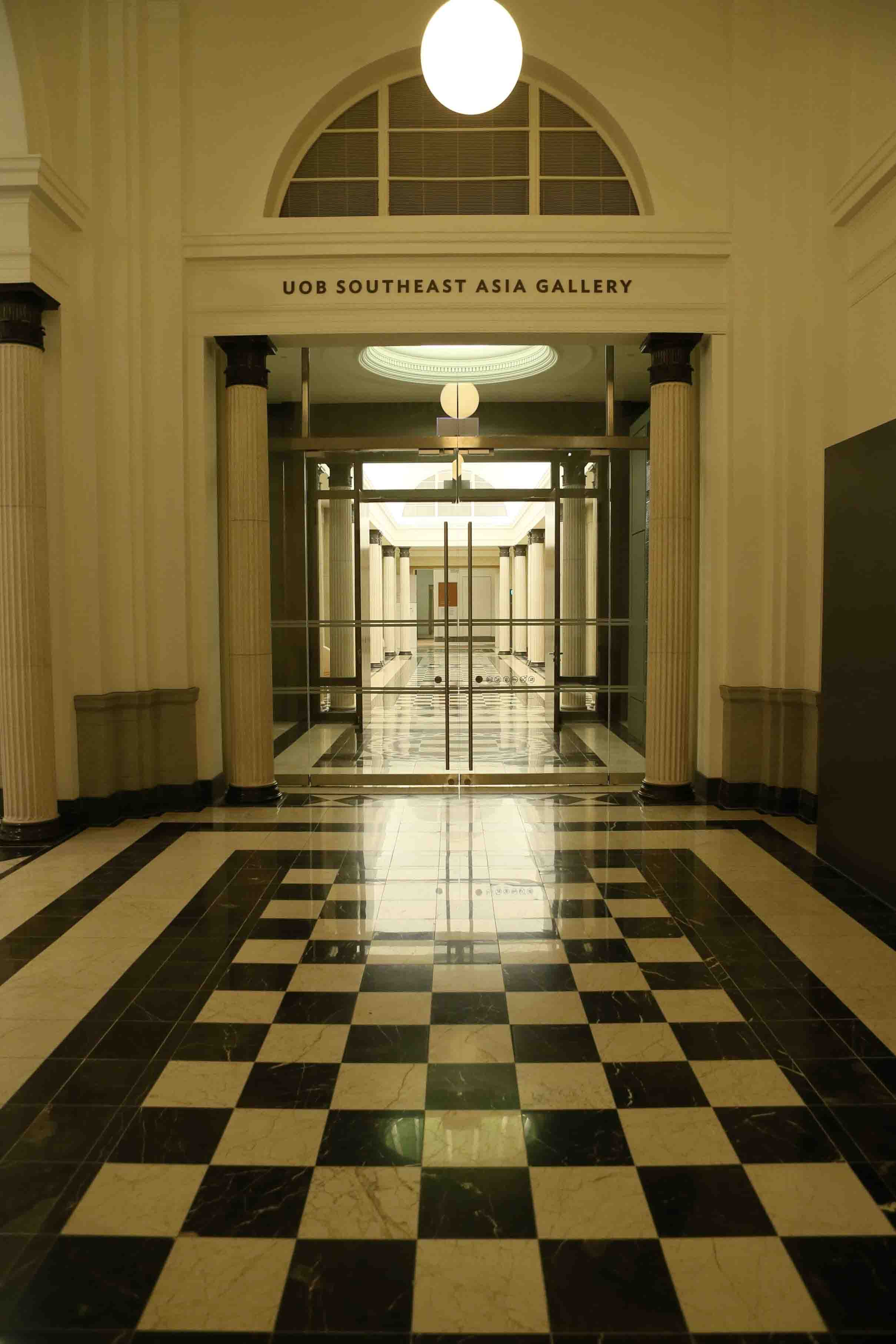 Journey into art of the past and the evolution of Southeast Asian art.
National Gallery Singapore holds court with over 300 captivating artworks in Between Declarations and Dreams: Art of Southeast Asia since the 19th Century within the historic former Supreme Court building. Experience the region's shared artistic impulses, tracing a vibrant art history from the 19th century onwards, and explore how artists reinvented expressions and aesthetics, navigating the ever-changing meaning of art.
For a deep dive into this intriguing side of modern artistry, the gallery offers free guided tours in English and Mandarin.
Step back in time with Between Declarations and Dreams: Art of Southeast Asia since the 19th Century at UOB Southeast Asia Gallery, Supreme Court Wing, Level 3-5, National Gallery Singapore, Singapore 178957.
4. Get in touch with nature through art at PARKROYAL COLLECTION Marina Bay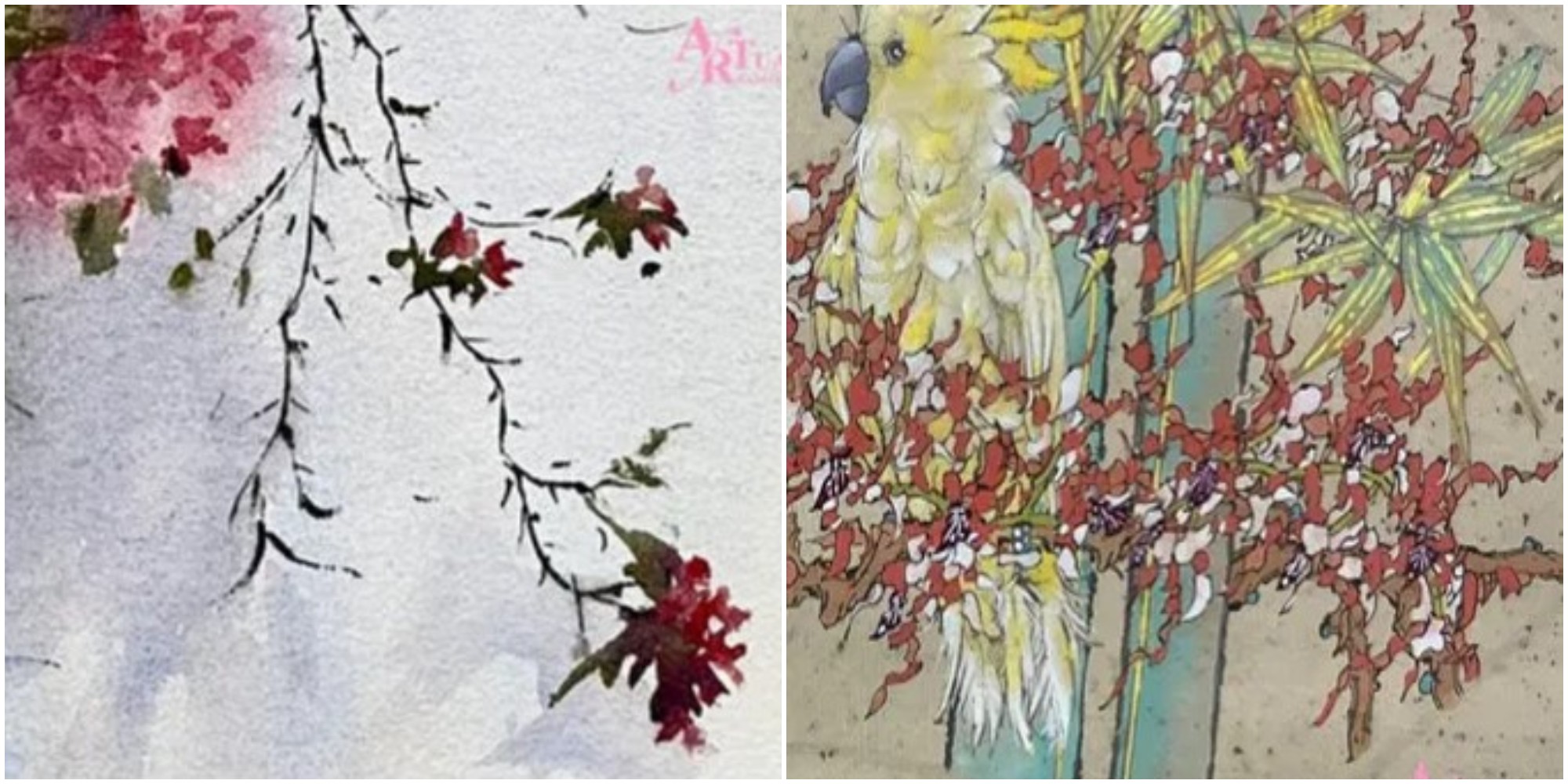 Witness how nature takes form in two different yet equally ethereal art styles through paintings.
Discover hidden artistic treasures within PARKROYAL COLLECTION Marina Bay. Plein-air with Nature invites you to enter the world of artist Wong Hai, where you'll experience his intricate observations of nature from charming neighbourhood parks in the heartlands to the captivating wildlife at Sungei Buloh Wetland Reserves. Birds and Blooms celebrates the legacy of the late Tang Juey Lee, renowned for his mastery in capturing the beauty of orchids, through the harmonious fusion of delicate Chinese ink brushwork and vibrant watercolours on Chinese rice paper that incorporates, you guessed it, birds and blooms.
And not forgetting the wellness aspect – Pan Pacific Hotels Group celebrates holistic living in style with an exclusive selection of spa, fitness, stay, and dining vouchers, thoughtfully designed to pamper and revitalise your body and soul.
Plein-air with Nature by Wong Hai and Birds and Bloom by Tang Juey Lee runs from 15 April to 15 July 2023 at PARKROYAL COLLECTION Marina Bay, 6 Raffles Boulevard, Level 5, Public Art Space, Singapore 039594.
5. Artistic creations of oil and acrylics at Pan Pacific Singapore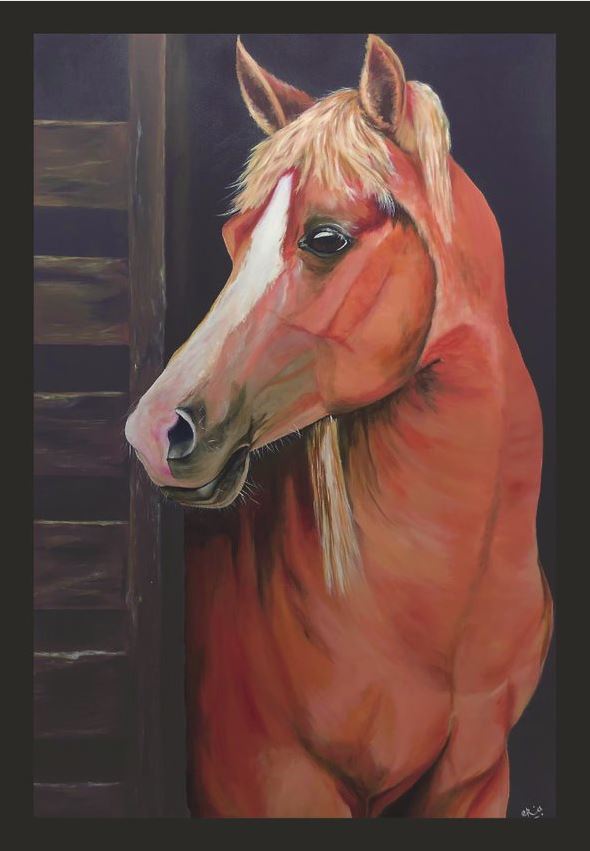 Artist Erica Wee's statement pieces are testament to her talent.
Experience the artistic brilliance of self-taught artist Erica Wee through her acrylic and oil creations. Her unique style blends realism with abstract elements, resulting in bold and modern masterpieces.
RE/EMERGENCE, her first solo exhibition, holds immense significance as she returns to the Singapore art scene after 15 years abroad. Witness her art's evolution and pay homage to her remarkable journey through stunning statement artworks that reflect her vibrant energy and artistic growth.
RE/EMERGENCE by Erica Wee runs from 1 June to 30 August 2023 at Pan Pacific Singapore, 7 Raffles Boulevard, Level 2, Public Art Space, Singapore 039595.
Soothing life's hustle and bustle with art and wellness
It's important to give yourself a break and the UOB Art x Wellness Trail provides the 3Rs – rest, recharge, and rejuvenation. Step onto the path where art and wellness unite in the heart of the CBD!
Explore the UOB Art x Wellness Trail, running from 17 June to 9 July 2023.