August is upon us and for many, National Day instantly comes to mind. To commemorate one of the most iconic days in Singapore, what better way than to shine the spotlight on some of the best arts and culture events celebrating the works of our local talents in the artistic community? From the dramatics of the stage through theatre and dance to intriguing exhibitions and workshops, August is definitely looking to be an exciting month!
1. Mosaic – An Esplanade Commission Written by Joel Tan and Directed by Tan Shou Chen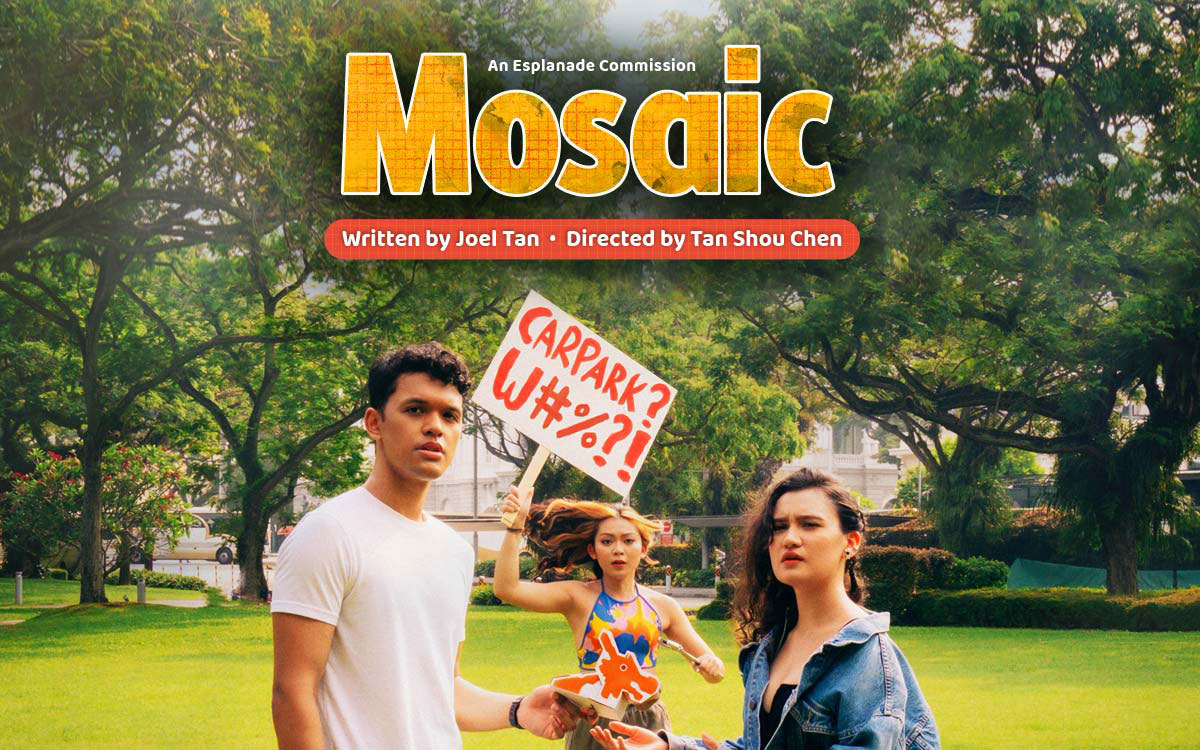 Mosaic takes you through a rollercoaster of nostalgia and the notions of coming-of-age. Image credit: Esplanade – Theatres on the Bay
In the heart of Ang Mo Kio, an old playground faces its fate of demolition, but not if four quirky friends have something to say about it! Join the protest party as they hilariously take on nostalgia and change through this coming-of-age story. Established playwright Joel Tan's Mosaic is a rollercoaster of forgotten memories, wild drama, and life lessons on letting go. With a fresh twist by esteemed theatremaker Tan Shou Chen and a vibrant young cast, this play is the perfect ode to the crazy hang-ups of a generation. Get ready for laughter, reckoning, and a mosaic of unforgettable moments through the riotous ride of emotions in this witty and heartwarming spectacle.
Catch Mosaic from 18 to 20 August 2023 at the Singtel Waterfront Theatre. Tickets are priced from $45.


2. Itsy Bitsy Teenie Weenie Super Mini Thingy Exhibition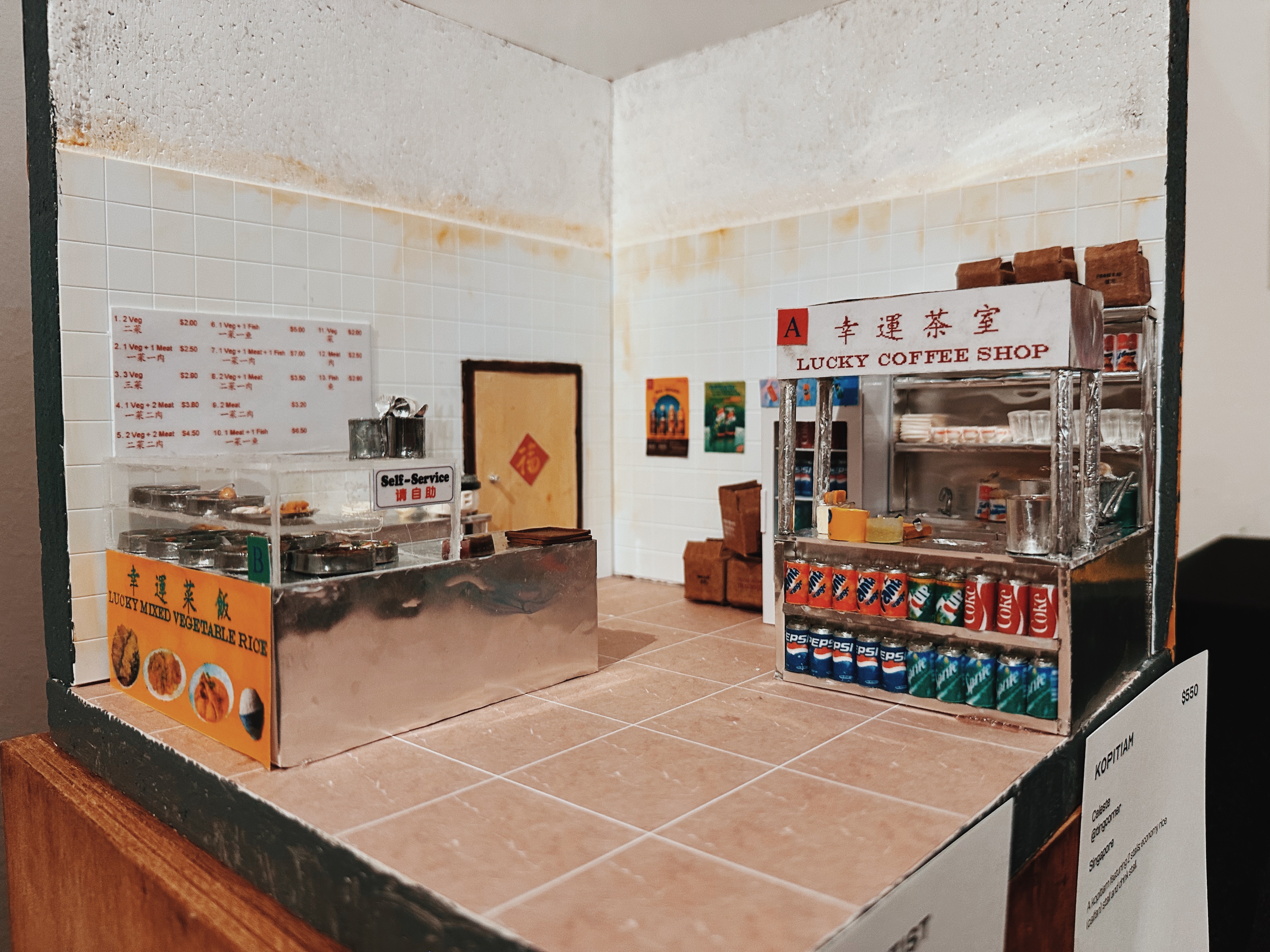 The Itsy Bitsy Teenie Weenie Super Mini Thingy Exhibition takes you through tiny wonders at Kult Studio & Gallery. Image credit: Kult Studio & Gallery
Step into the enchanting world of tiny wonders at Kult Studio & Gallery's latest extravaganza. Over 25 artists from around the globe have brought together their tiniest masterpieces, creating a mind-blowing display of over 75 miniature creations. Grab one of their mini magnifying glasses and feast your eyes on even tinier works of art, jaw-dropping cubes, intricate dioramas constructed with precise hands by artists like Namrata Suthahar and Chester Sim, and mind-bending videos as you get lost in the mesmerising realms of miniature art, from painting to origami and beyond! For those who can't get enough of the exhibition's whimsical displays, turn your body into a canvas by getting pocket-sized tattoos inked onto your skin by the skillful hands of tattooist
Tiredbutwoke, or have a glimpse into your future with mini tarot cards. Don't miss this big little adventure!
The Itsy Bitsy Teenie Weenie Super Mini Thingy Exhibition runs from now until 6 August 2023 at Kult Studio & Gallery.
3.
Where The Flowers Bloom by Singapore Chinese Dance Theatre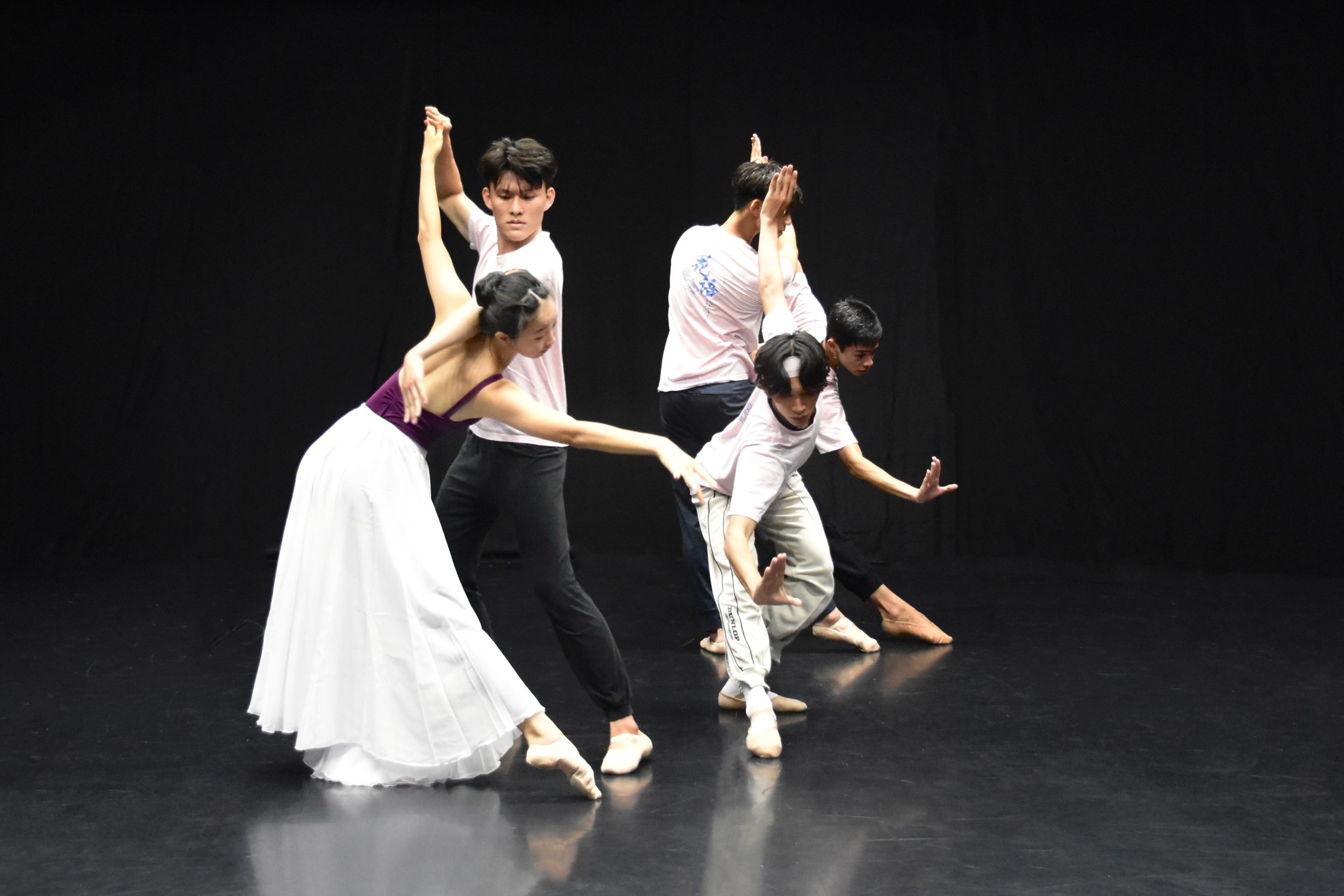 Where The Flowers Bloom takes you through the memories and unseen connections of Chinese dance.
Blossom into a world of dance delight with Where The Flowers Bloom – a triple bill extravaganza by Singapore Chinese Dance Theatre's creative geniuses; Founding Artistic Director Mdm Lim Moi Kim, Artistic Director Mdm Neo Jenny and Creative Director Mr Benedict Soh. Just like flowers, Chinese dance exudes beauty and goodness, reflecting the ebb and flow of fate like ocean tides. Each flower holds universal meanings, but to each individual, they may signify cherished memories or unseen connections. Enter the ethereal world of Chinese dance as grace and beauty overtake the stage.
Where The Flowers Bloom is running from 11 to 12 August 2023 at Goodman Arts Centre – Black Box. Tickets are priced from $30.
4. Tender Submission – a Checkpoint Theatre Play by Lucas Ho and Directed by Huzir Sulaiman and Chen Yingxuan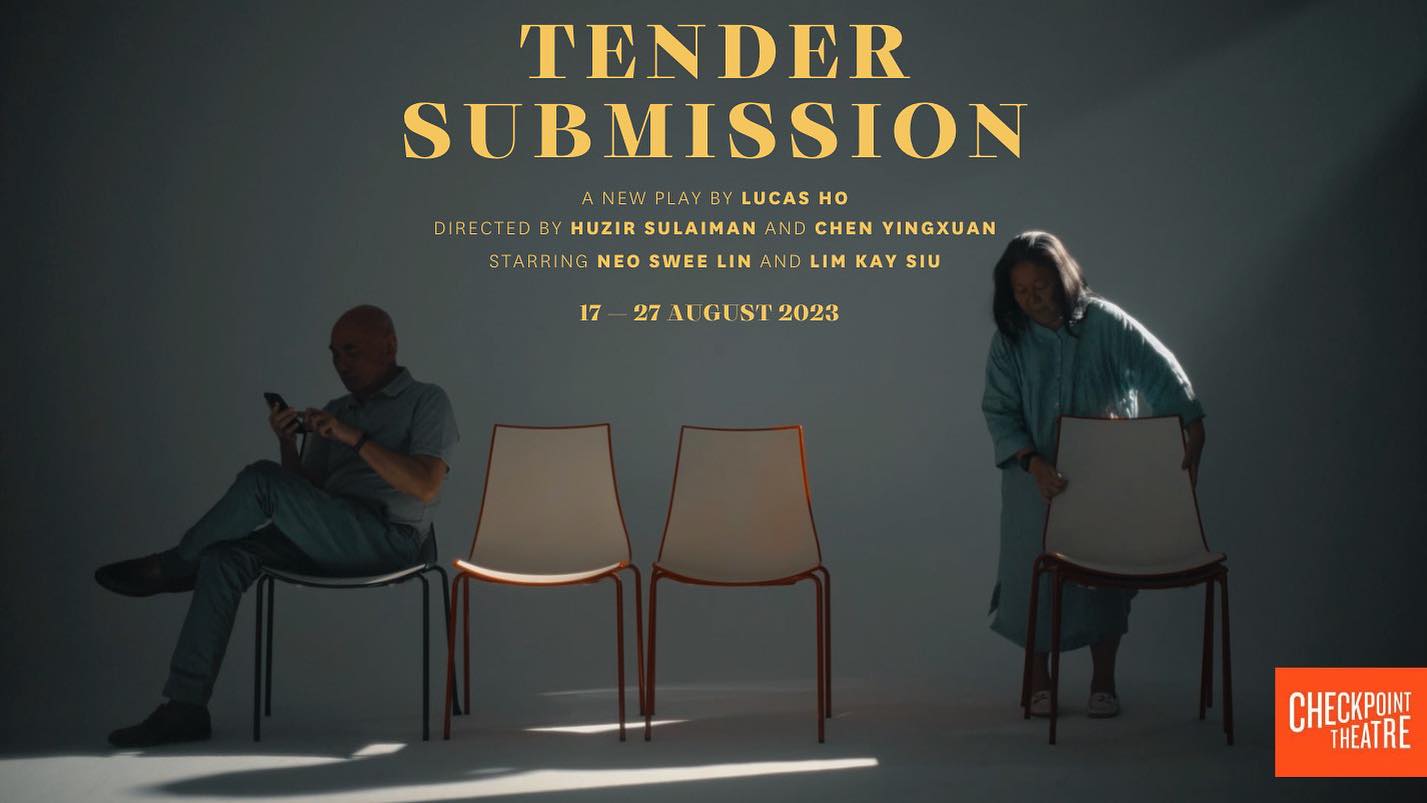 Tender Submission takes you through the couple's 30-year marriage where faith and purpose clash.
Amidst the hushed whispers of the church cry room, Catherine and David's world hangs in the balance. Watch their 30-year love story unfold as an important vote puts their relationship to the test. Tender Submission unveils the truth behind their marriage, where faith and purpose clash. Can they find a new path together? Under directors Huzir Sulaiman and Chen Yingxuan's expert direction, Neo Swee Lin and Lim Kay Siu, a real-life couple, bring raw honesty and depth to these complex characters. Playwright Lucas Ho's play delves into commitment, individuality, and the greater meaning of it all. Don't miss this gripping tale of love and life's ultimate choices!
Stay on the edge of your seats with Tender Submission from 17 to 27 August 2023 at the Drama Centre Black Box. Tickets are priced at $38.


5. All Things Singapore (AT SG) 2023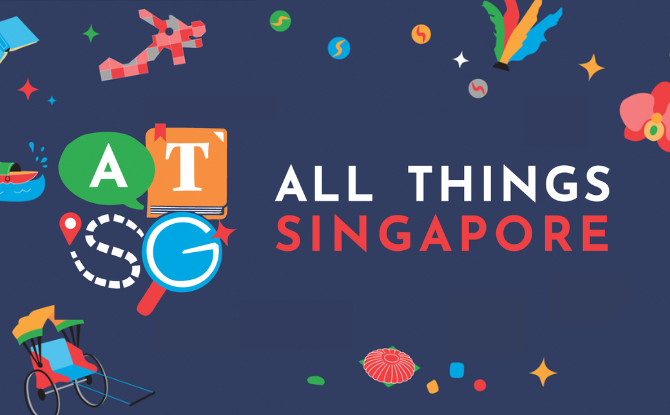 Celebrate Singapore's rich history with All Things Singapore's repertoire of arts and music programmes and events. Image credit: Catch
Get ready to savour Singapore with all your senses! Explore a thrilling lineup of events celebrating All Things Singapore as you immerse yourselves in creative renditions of Singapore's rich past and captivating stories through mesmerising art installations and captivating programs at the National Library and National Archives of Singapore. Creative young ones can try their hand at craft-making inspired by Singapore's maritime folktales while folks of all ages can enjoy the magic of storytelling and the rhythmic soundwaves of SoundscapeSG, transporting you to the heart of Singapore's maritime history. Be sure not to skip out on the exciting pop-up showcase at the National Archives of Singapore on rediscovering the Bras Basah.Bugis precinct through captivating community stories and interactive displays.You're in for an extraordinary journey through the heart and soul of Singapore!
All Things Singapore (AT SG) 2023 is happening from 18 August to 24 September 2023 at the National Library Building and National Archives Building.
Finding Treasure Close to Home
They say home is where the heart is, and our local arts and culture scene is certainly full of heart. With such a rich and diverse variety to explore, there's no end to the exciting amount of events featuring our very own talented individuals. Big or small, catch the best of our local artists and creators, right here on Catch.
Top image credit: Kult Studio & Gallery