Did someone order a whole day's worth of exciting activities spanning across a variety of art forms? Goodman Open House 2023 is returning this month with a repertoire of programmes ranging from music and dance to visual arts for you and the family to enjoy.
Get the chance to wander through the studios of talented artists, take part in interactive workshops and immersive experiences, and be treated to performances by the extraordinary artists of the Goodman Arts Centre. There's an abundance of fun-filled experiences to be discovered and here are seven of our favourites!
1. Creative Movement Workshop: Junior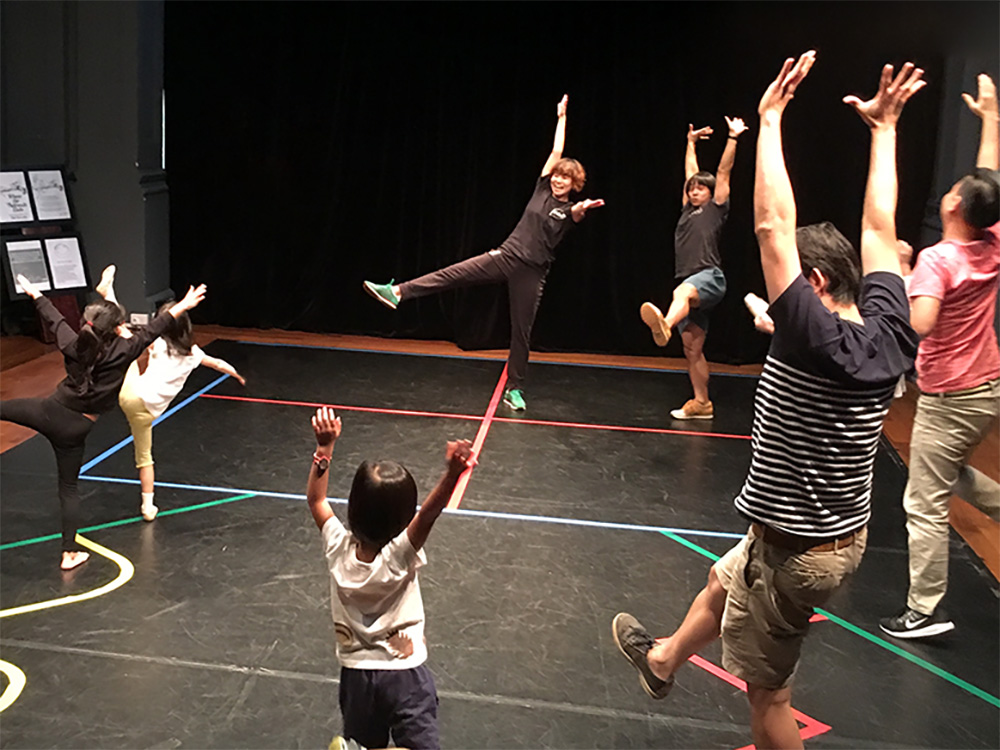 This interactive workshop teaches contemporary dance for kids from all walks of life.
Create a special memory between parent and child as children of different abilities come together to embark on a journey of imagination through Creative Movement. This holistic teaching methodology by contemporary dance company RAW Moves brings together contemporary dance techniques and dance composition through structured play, creating a comfortable and light-hearted environment for the little ones to explore and have fun.
2. Turkish Floral Motif painting Workshop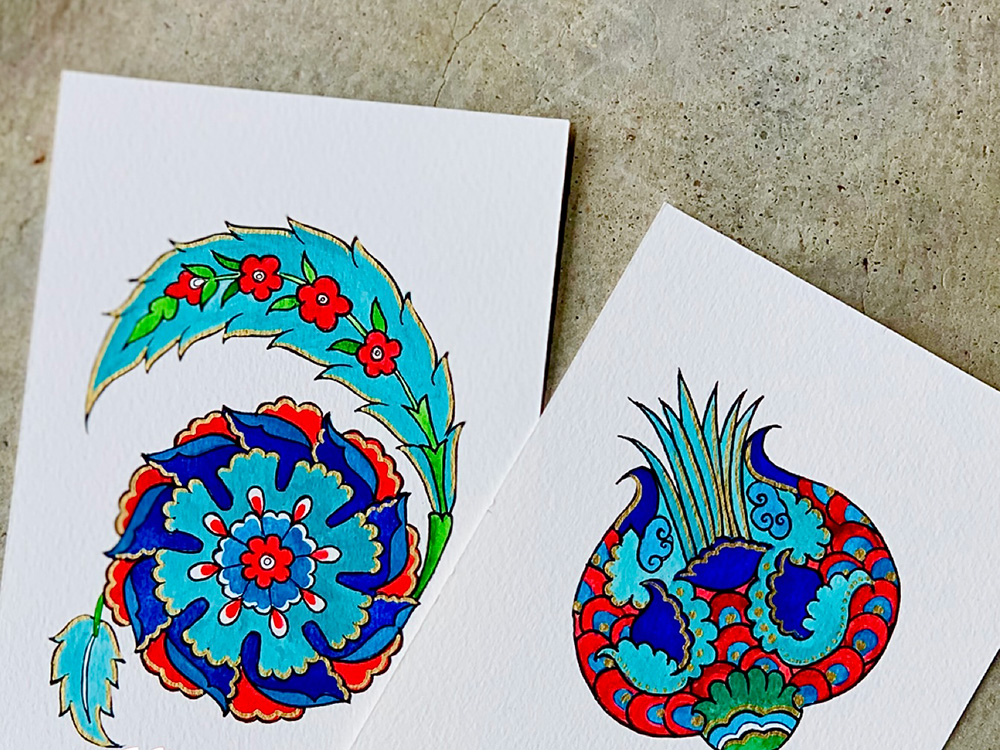 Unleash your creativity with floral and nature-inspired Turkish designs.
Prepare to be inspired by the gorgeous floral and nature-driven biomorphic motifs of the Turkish Ottoman era as fusion folk art expert Swati Palekar leads you in a guided workshop on Turkish floral motif painting. Using pre-drawn motifs, bring out the artist in you and create works of art with colourful gouache paints. Younger participants need not miss out the fun as they explore their artistic sides with simpler motif designs that are just as beautiful.
3. Urban Art Jam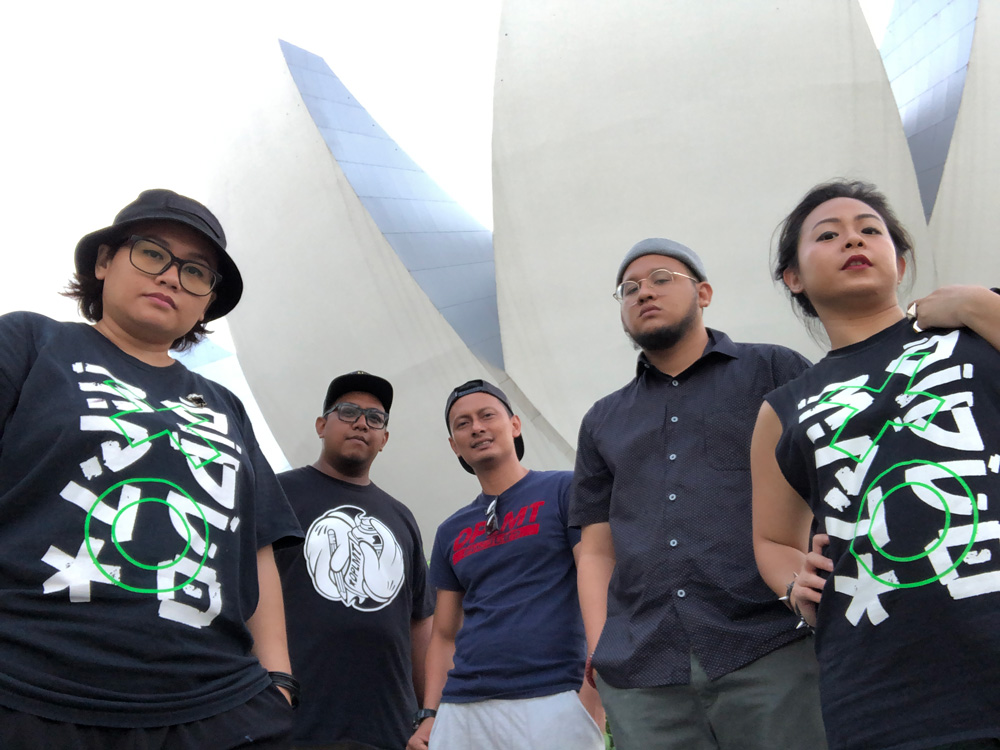 Let your imagination run as wild with graffiti art at Urban Art Jam.
There's no better way to unleash the wild and wacky side of art than with graffiti art! Grab a spray paint can and go nuts with Urban Art Jam as their resident urban artists lend you a hand in contributing to a wall of art. You can also step back and marvel at the process of visual artists from local multidisciplinary art collective DPLMT transforming a plain ol' wall into a gorgeous wall mural, as well as get up close and personal with co-founder EBAO and his team.
4. Re:Collect - A Workshop About Writing Memories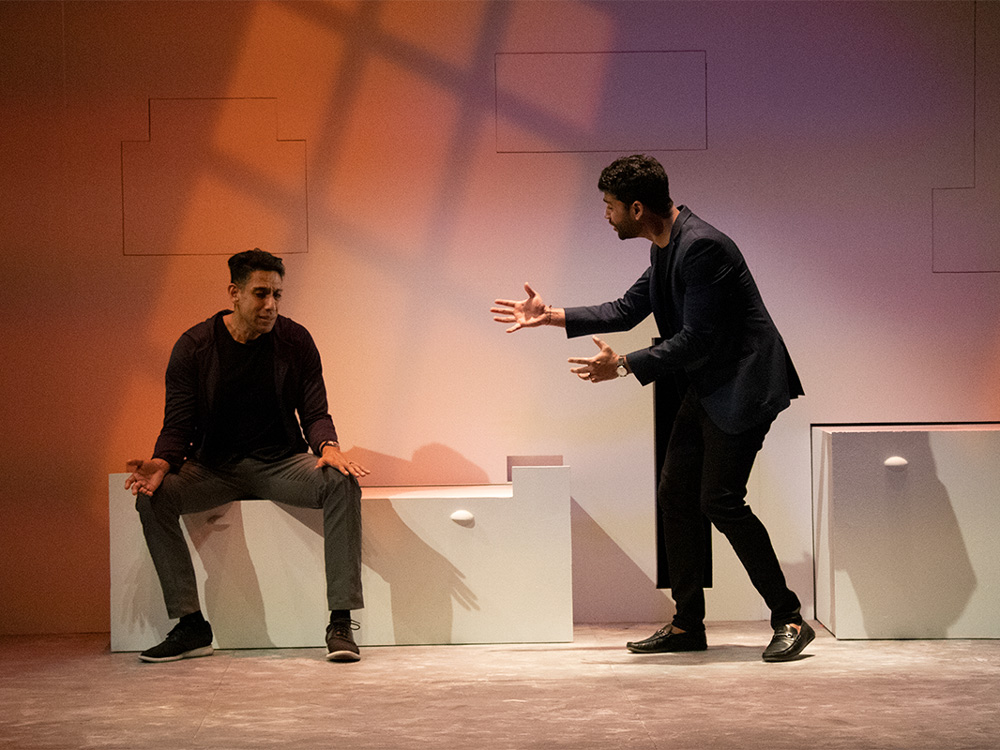 Turn your memories into captivating stories with The Stage Club.
Even the smallest of anecdotes can be turned into a compelling story and established theatre company The Stage Club will take you on a trip into the past, guiding you on the fundamentals of building characters. Spin your memories into stories or weave tales that will re-write those recollections into written works of art.
5. Open House x Carnival@Melba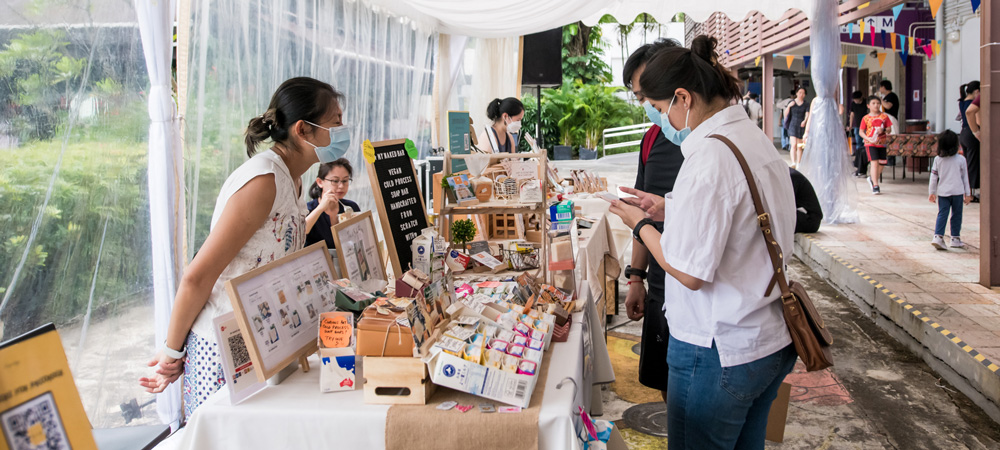 Trawl through pop-up market Open House x Carnival@Melba for vintage shopping, foodie experiences, and fun activities.
We all love mini pop-up markets filled with treasures to explore! Open House x Carnival@Melba brings to you that and more, with stalls selling vintage goods and handmade items that you can't resist passing up on. You can also look forward to unique dining experiences with exciting food vendors, family-friendly activities and many more! This is one stop for folks of all ages that you shouldn't miss out on.
6. Venturing into the studios of accomplished artists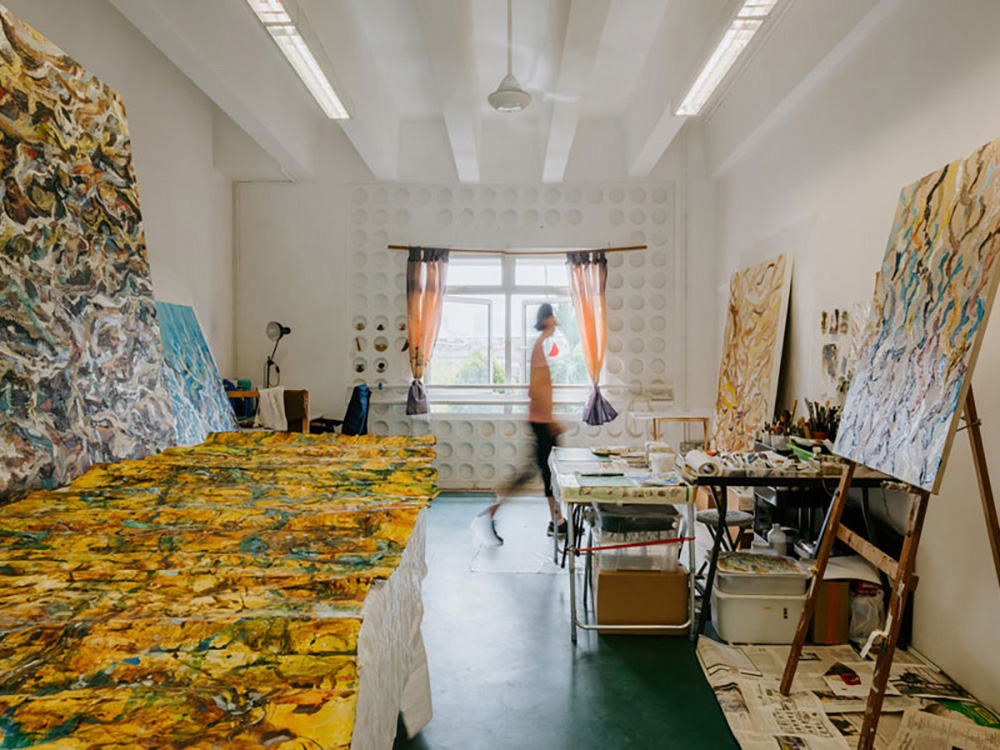 Explore the workspaces of Goodman Arts Centre's resident artists.
This is your chance to literally step into spaces where the magic happens – 22 talented artists have opened up their places of inspiration for guests to explore, with opportunities to chat with them on their creative journeys.
Learn about the art of rug-making and punch needling with the artists of DPLMT in their rug-making section, discover how art and nature work hand-in-hand when it comes to photosensitive materials with multi-disciplinary artist Billy Soh, and interact with puppets while learning about the rich history behind different forms of puppetry with Paper Monkey Theatre Limited.
7. Catch live performances of all kinds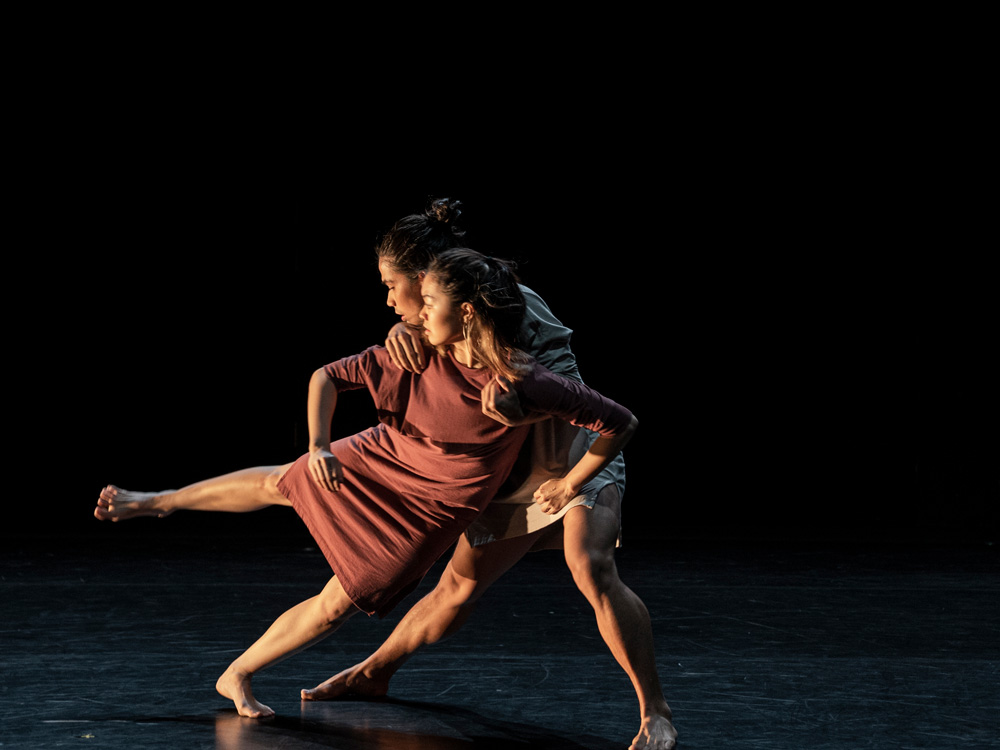 Enjoy live performances ranging from music and dance to painting demonstrations and story-telling sessions.
This year's lineup of performances offers a diverse range with something for everyone to enjoy.
Have a liking for dance performances? Marvel over the intricate double-step footwork and captivatingly lively vibes of Jaget, a traditional Malay dance style, in Mabuk Kepayang, or get pulled in by the haunting choreography themed around time, memory, and identity in Frontier Danceland's performance, Unlock.
Bless your hearts and minds with the sound of music in enthralling musical performances varying from well-loved tunes in Songs by ONE Chamber Choir, and traditional tunes from The Showcase of Chinese Wind-Percussion by ensemble Reverberance to the rare sounds of traditional English handbells in Bellz R'ringin.
There are even demonstrations of live painting, story-telling sessions, and an incredibly soothing sound-bath experience.
Indulge in over 60 different artistic experiences
A carnival of varying art forms, Goodman Open House is the perfect playground to explore your creative sides with family and friends. Be sure to mark down your calendars and make your way to the Goodman Arts Centre for an exciting day of music, dance and visual arts!
Goodman Open House is happening on 24 June 2023 at the Goodman Arts Centre from 10am-5pm.
All images are credited to Arts House Limited.