Enter the newly opened Children's Museum Singapore and you will likely be struck by walls bathed in vibrant shades of orange, pink and purple. Chances are, it won't take you long to notice the other visitors either – excited children giggling as they count their teeth in a magnifying mirror, while others open and shut every drawer in sight.

From scent pods that let them smell various herbs and flowers to information panels placed at their eye level, the museum caters to children aged 12 and below – the first of its kind in Singapore. This 'starter museum' aims to pique children's interest in history and culture – and whet their appetite for future museum-going – via interactive exhibits that stimulate their senses.
Travel back in time to early Singapore on a junk ship and explore Singapore as a fishing village.
The first floor of Children's Museum Singapore features permanent exhibits that take visitors through Singapore's growth over the years. It starts with The Hidden Chamber, which introduces the island's beginnings as a fishing village through impressive video and lighting effects. Think a souped-up 3D movie experience with surround sound, automated elements including a self-flipping book, and the freedom to touch any artefacts that catch your fancy.

On the same floor, Ahoy Singapore brings children on a junk ship before it "arrives" at the bustling shophouses of The Marketplace. Then it's back to the present with My Neighbourhood, where children can learn about Singapore's postal services.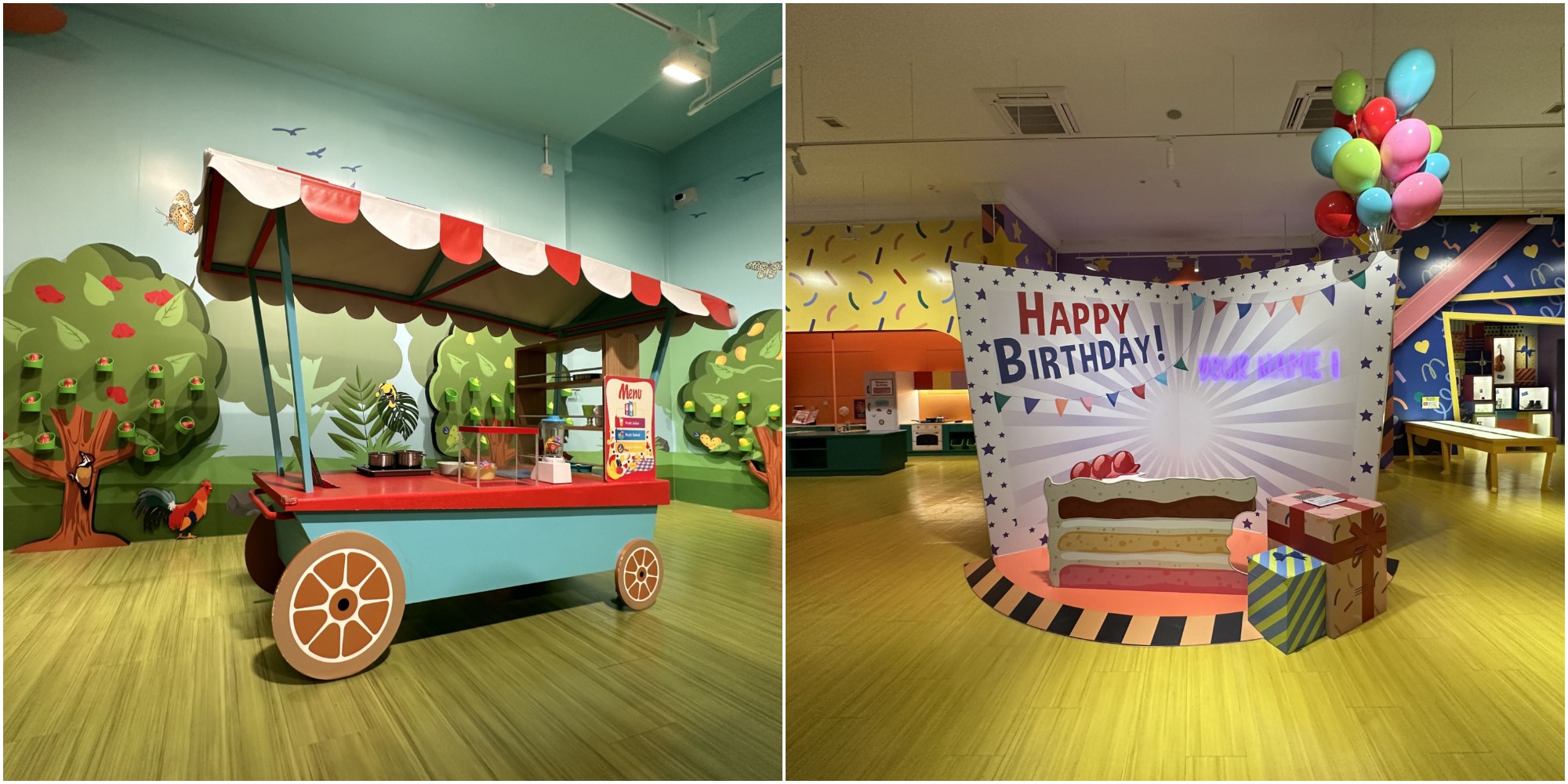 Children can freely interact with various exhibits such as the Play Pod and learn about birthdays in different cultures in a fun way.
Head upstairs for the temporary exhibits, which will be up until the end of the year: the Play Pod, a fruit-themed space for toddlers aged two to four; Imagine A Garden, where children learn about the biodiversity in Singapore's nature spaces; and Happy Birthday, which teaches them about how birthdays are celebrated in different cultures.

The museum also features fun activities such as Explore Jobland with WonderBot, where children discover occupations in the past and present; and the Mystery Box Challenge, which allows them to create a vehicle from a box of loose parts.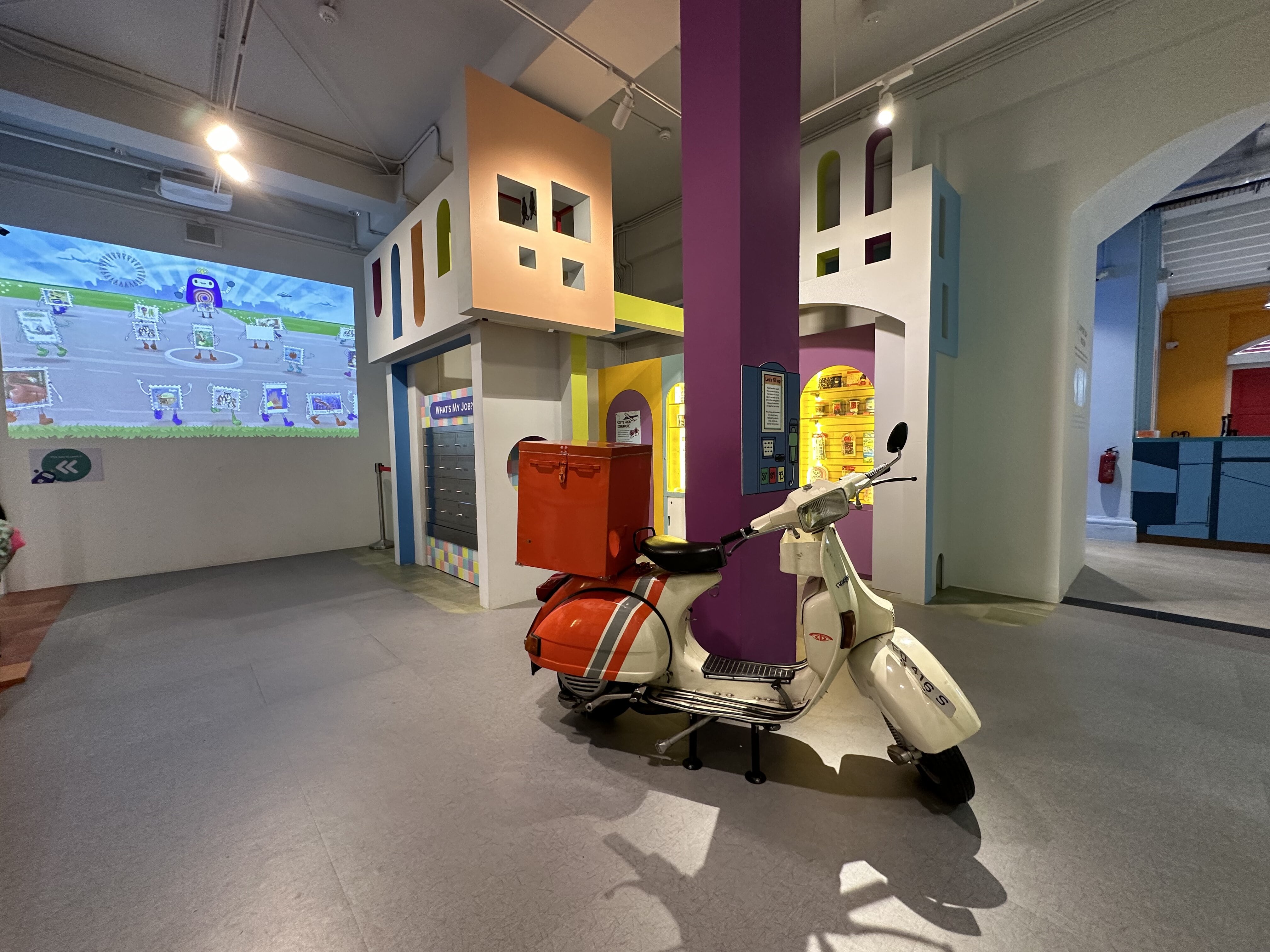 Hop onto a real-life postman scooter for the perfect photo opportunity.
The museum, which is housed in the former Singapore Philatelic Museum, also pays homage to its predecessor through the My Neighbourhood exhibit. Elements from the former occupant include the postman scooter, which was previously placed behind velvet rope bollards. It now welcomes any child pretending to be a mail carrier – or a precious photo op for parents!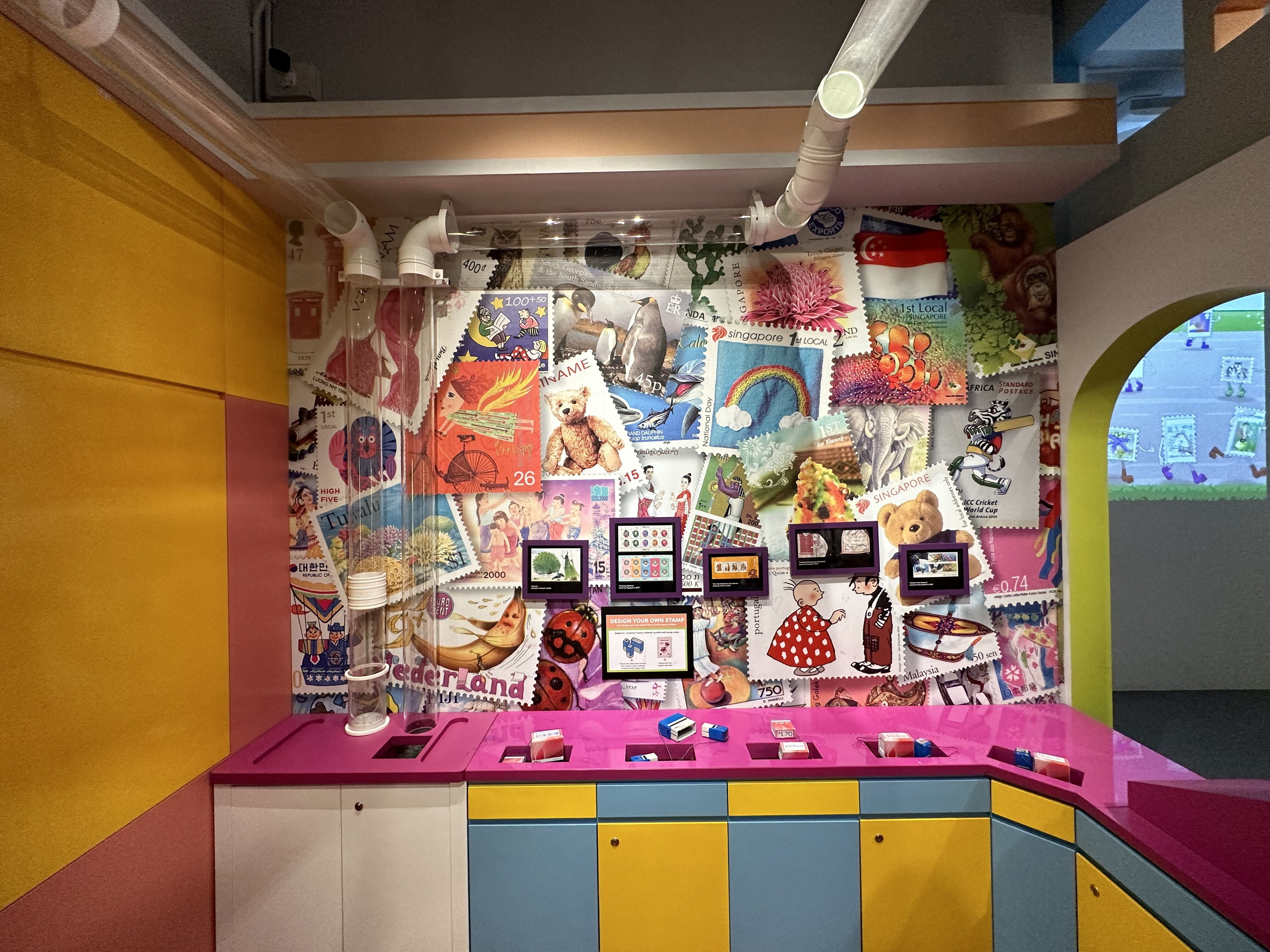 Going postal the old-school way with fully-functioning transparent mailing tubes.
Transparent pneumatic tubes – mailing tubes used to transport mail across the post office from the late 1800s to the early 1900s – also allow curious kiddos to send postcards to one another from the other side of the room.
With endless things to do and create at the interactive museum, you and your child will walk out with tons of artwork to stick on the fridge, newfound knowledge of Singapore, and lasting memories of a great time spent together. Don't be too surprised if your child spends the entire way home talking about what they have learnt – after all, the Children's Museum Singapore is all about interactive learning through play.
Visit the Children's Museum Singapore at 23-B Coleman Street, Singapore 179807, from Tuesday to Sunday (closed on Monday). Admission is free for Singapore citizens and Permanent Residents, but advanced booking is required. Adult visitors are allowed in the Museum only when they are accompanying children.
All images belong to Catch