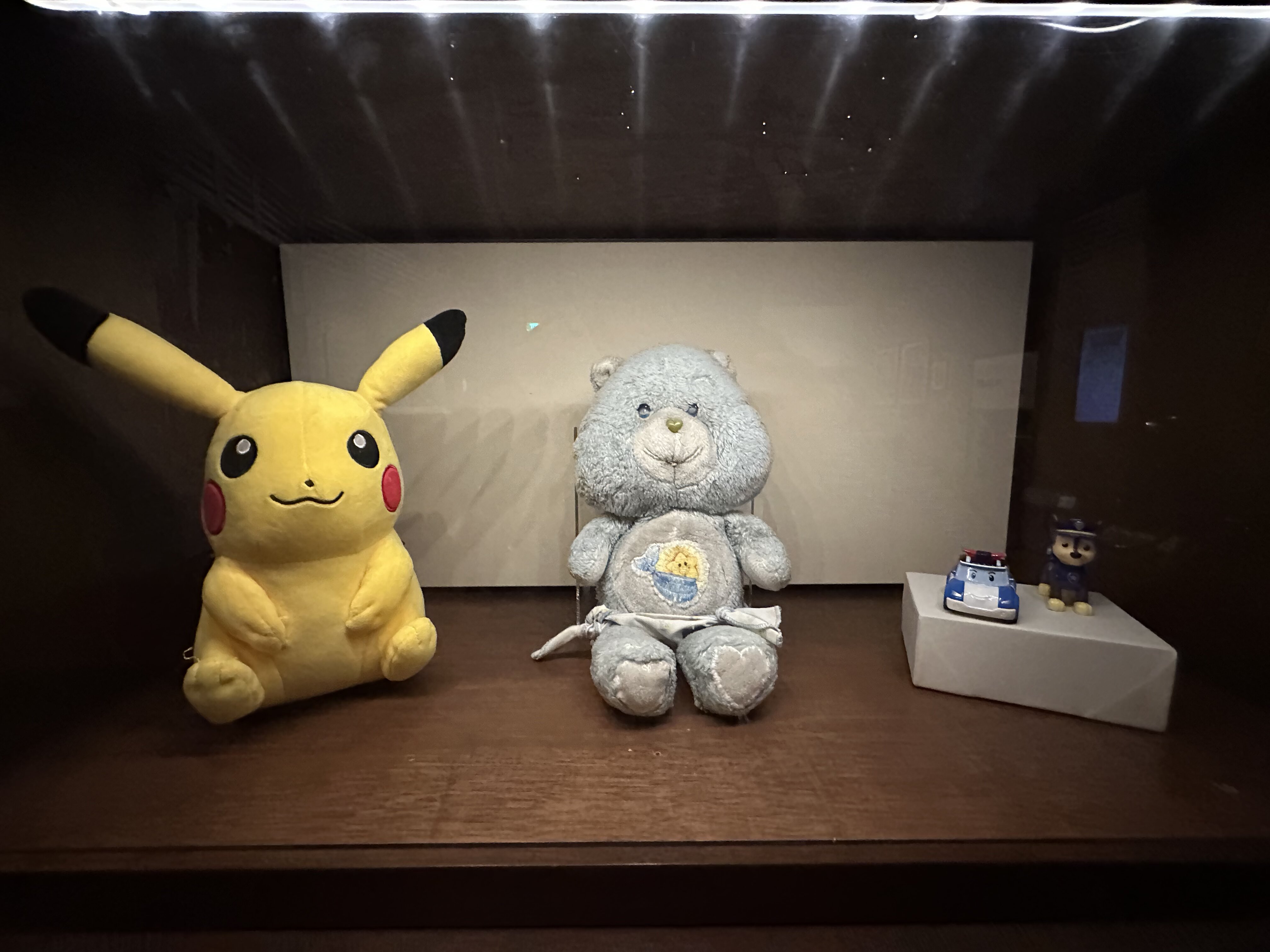 Care Bears were considered to be one of the hottest toys during the 1980s.
More than just fun objects, toys are also timestamps. Meet Teddy – a light blue Care Bear given to one-year-old Cindy during a time of financial crisis for her family in 1983. Her father, the sole breadwinner, had been retrenched. But her maternal aunt brought a ray of light into her life by buying her the toy despite not earning much as a cleaner.
Teddy would be considered a vintage toy today, especially after seeing it displayed side by side with a 21st-century Pikachu plush that is still in pristine condition. But in 1983, the Care Bears were a newly-launched line of toys in the United States that quickly shot to fame and popularity across the world. When put together with the other toys and displays at the National Museum of Singapore's Growing Up exhibition, the bear tells a bigger story of what growing up in Singapore was like in the early years.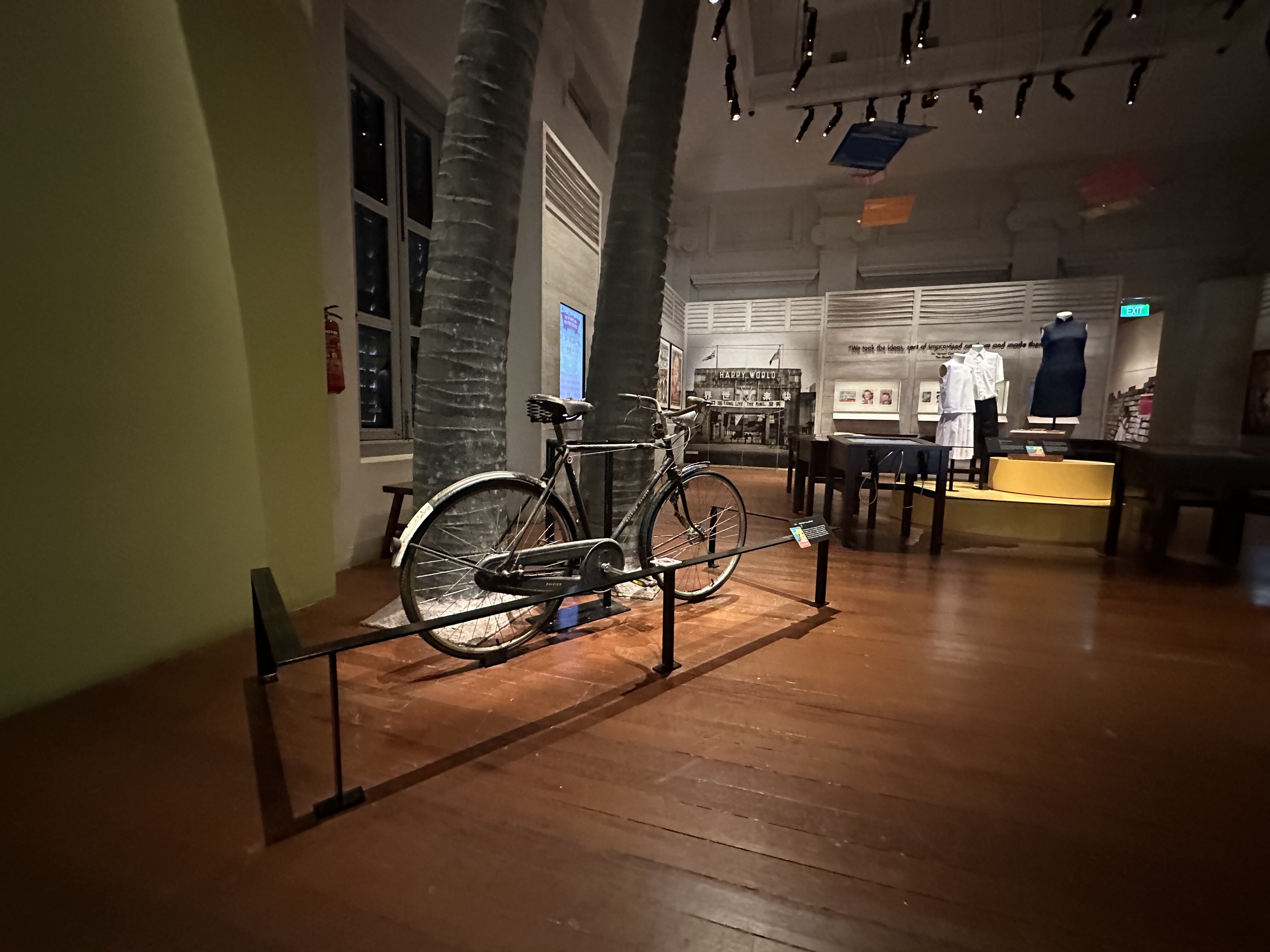 Step back in time to the childhood years of the past.
History textbooks tell of the changes and struggles that Singapore went through during its early years, from colonial rule to self-governance, and from merger to independence. But Growing Up focuses instead on the little details that shaped the childhood years of the country's pioneer generation.
By shining a spotlight on the common social spaces of yesteryear – kampungs, schools and entertainment venues – and how these spaces were used, the exhibition takes one back to a much simpler Singapore.
The kampung family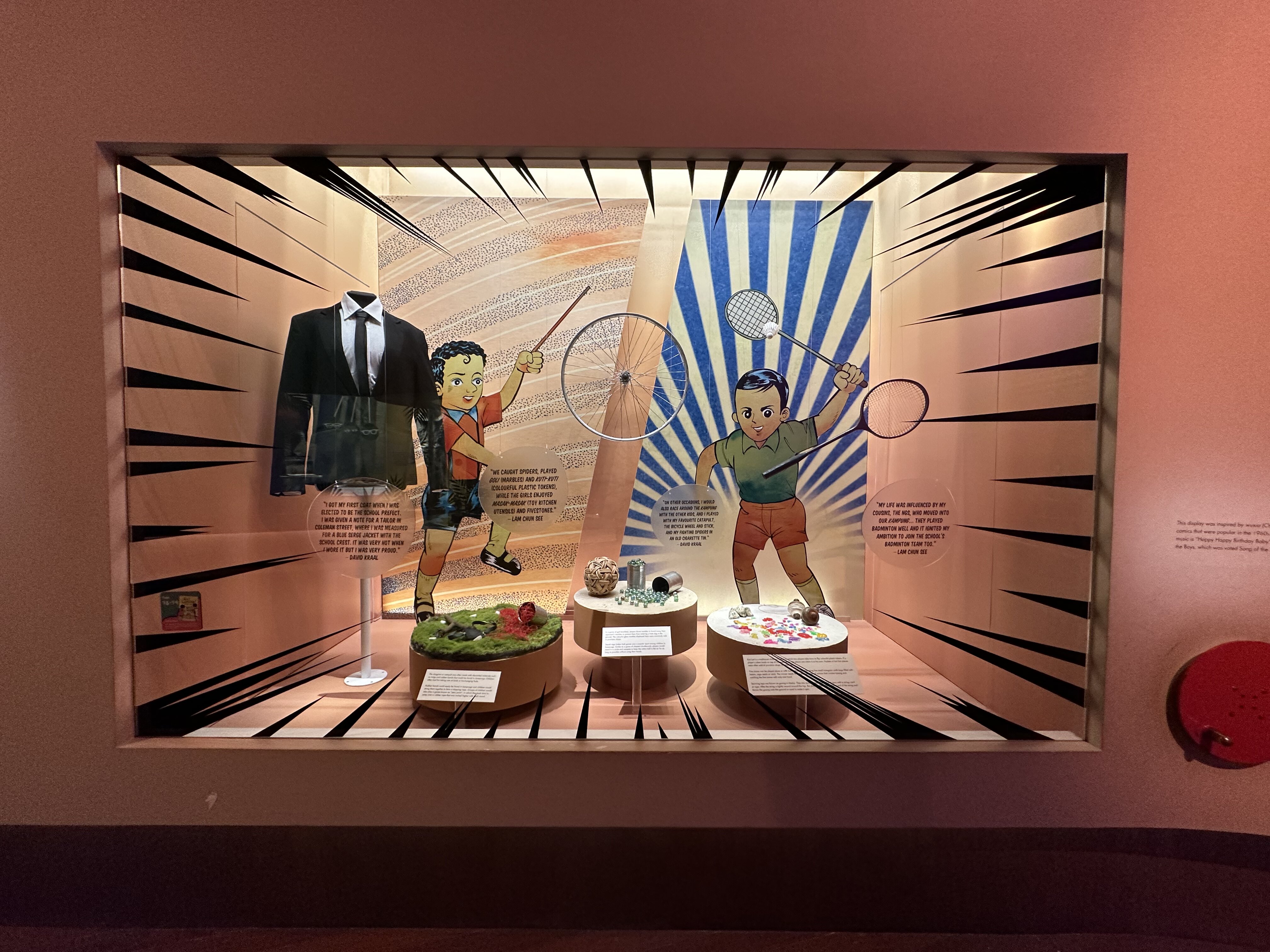 Catch a glimpse of how children of the past used to play.
Gather a few friends, sit in a circle and throw five stones on the ground. Then, throw a stone into the air and try picking up another stone from the ground while catching the first stone. Keep doing this until you have all five stones in your hand.
This was what kampung life was like in the 1950s – children played toys made from scraps and invented games that kept them occupied for hours on end. It was a time before technology, and for many young ones, playtime meant going outdoors with friends, or climbing trees and catching fish.
It was through such games that connections were forged. Neighbours were treated like extended family members, and people felt comfortable leaving their front doors unlocked. Such was the joy and charm of kampung living.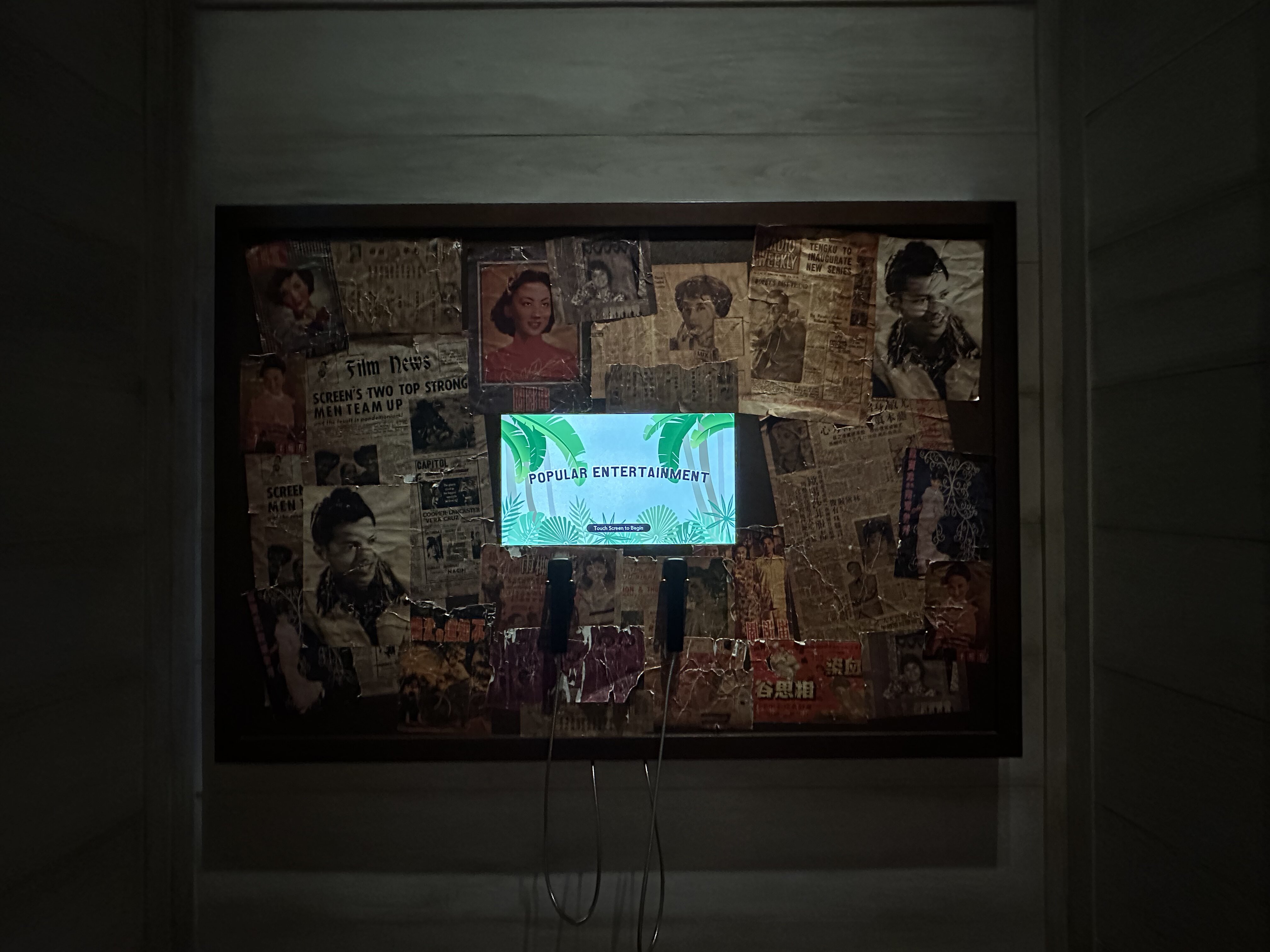 Will the shuttlecock continue reigning as the most popular old-school game?
While much time has passed, these old-school games still stir nostalgia. A digital interactive screen welcomes visitors to play a matching game with pictures of old toys that many are still familiar with – such as five stones, hopscotch and capteh – before voting for their favourites. The feathered shuttlecock took top spot as the most popular game.
The community spirit of the kampungs also followed children to their schools. Amid political and social unrest during the tumultuous years leading to independence, the classroom brought students from all racial backgrounds together.
"In my class, the students were from different ethnic backgrounds. Among my classmates, there were Indians and Malays; slowly, I came in touch with their culture," Mrs Wee Teck Yam, a student at Bartley Secondary School in 1955, recalled in a quote on one of the displays that showcased old textbooks and uniforms.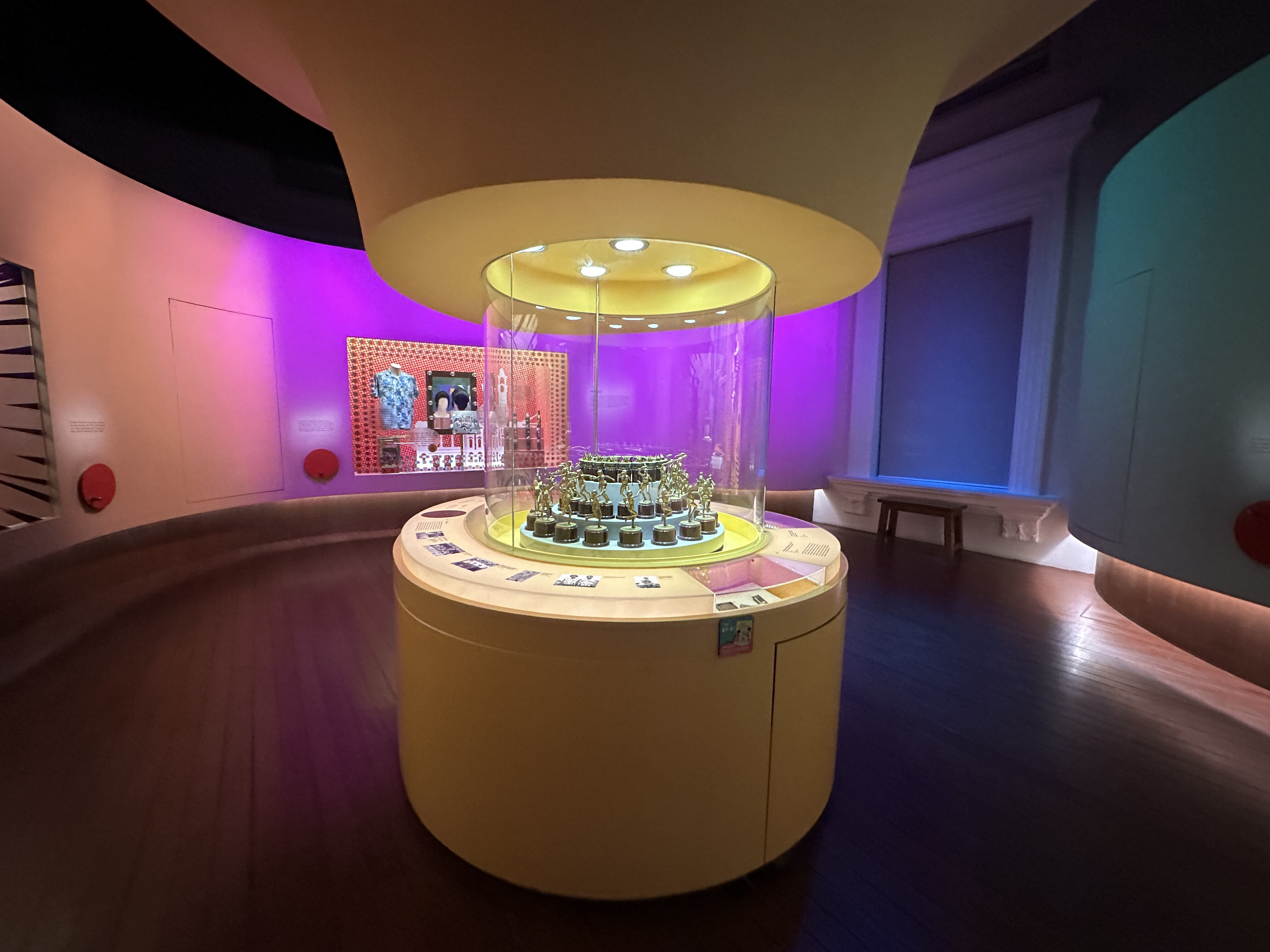 A throwback to times when school sports trophies were coveted treasures.
Schools were also where sports flourished, fostering a sense of camaraderie among students and helping them learn skills such as leadership and teamwork.
Listen to 89-year-old Tang Pui Wah, a former sprinter and the first Singaporean female athlete to compete in the Olympic Games, talk about her experience representing the country in the 1952 Helsinki Olympics in an audio clip.
The Nanyang Girls' High School alumnus shared that her schoolmates not only cheered for her sporting success, but also helped her stay on top of her studies. They gave her tips for the upcoming tests and examinations and even told her the topics she should focus on, since much of her time was spent at training sessions.
Making History Fun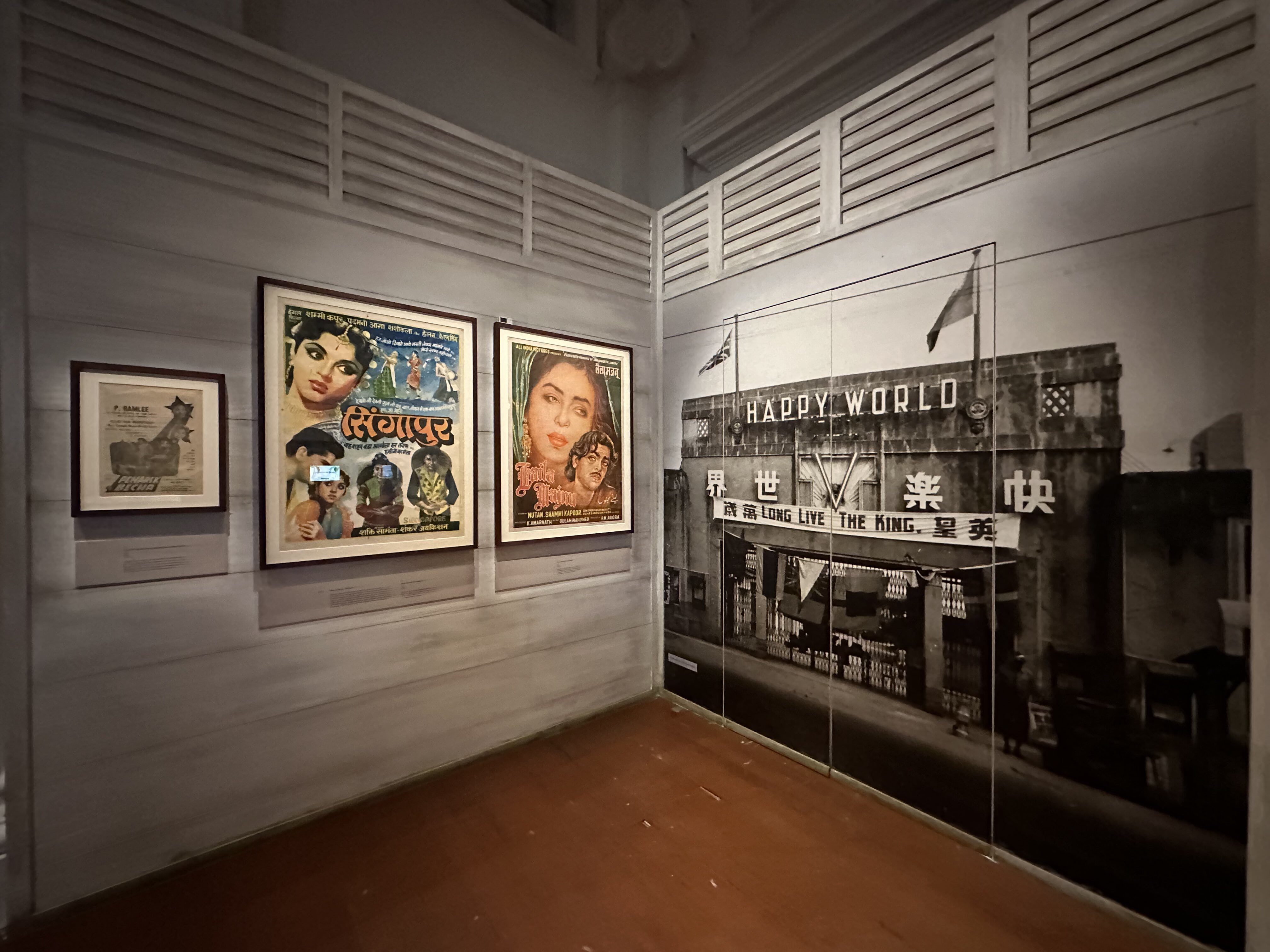 Spy vintage posters of films and past magazine issues celebrating theatre and film.
It was in 1996 that Bill Gates, co-founder of software giant Microsoft, famously proclaimed that content is king. Indeed it has always been, even in the 50s and 60s, as this exhibition shows. Movies, music and shows – they captured the imaginations of audiences. It did not matter that access to television was a luxury back then – Singapore's first television station was launched only in 1963, and only then did television ownership rates begin growing gradually.
The archival photographs on display showed that it was a common sight to see people gathering around the few prized sets in their midst – at a neighbour's home, community centres or coffee shops – to watch a variety of both local and international entertainment.
Whether that be through posters of popular films, magazines commemorating theatre openings or film pictorials, the exhibition made it easy to imagine what the entertainment scene was like in Singapore back in those days.
Evoking interest in our shared past fundamentally lies in how we can relate it to the present.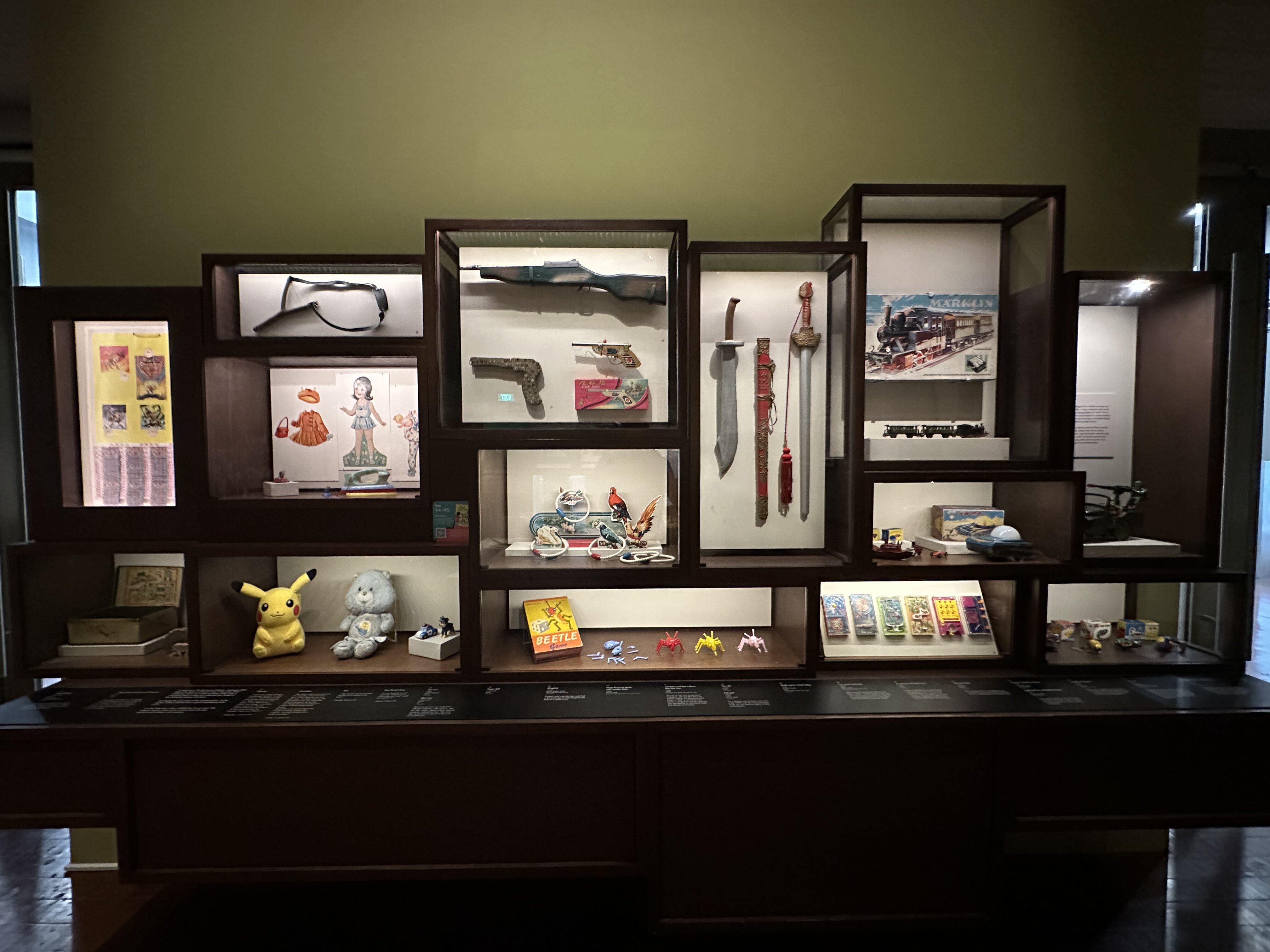 Go beyond the textbooks and Internet to transport yourself back to how children play in olden times
Getting to see, hear and touch what life was like back then and being able to compare it with the present evokes thoughts and emotions a textbook cannot do. The exhibition creatively ensures that Singapore's collective history – not just the important, seismic events, but also the everyday moments – is not only taught to, but also remembered by, the younger generations.
Seeing children excitedly pointing at the toys on display and whisper-shouting at their parents about their takeaways, it is clear that the National Museum of Singapore's Growing Up exhibition has found the sweet spot between being informative, interactive and introspective.
Get nostalgic with Growing Up, at the Growing Up Gallery on Level 2 of the National Museum of Singapore, from 10am to 7pm daily. Admission is free. The gallery will close for a refresh from 4 September 2023.
All images belong to Catch.