After four years of renovations, the Peranakan Museum has finally reopened its doors. It was a dazzling sight at the Singapore Night Festival, where it recently played host to a treasure quest, special art installation, and a barter-and-buy market.
But this jewel box of a museum—the former Tao Nan School building on Armenian Street—is also worth visiting just for its own sake. In it you'll find three floors of exquisite exhibits, from kebaya and kamcheng (covered vessels) to batik and beadwork. It's not just the building that has been refreshed. Hundreds of artefacts have been re-organised based on themes, rather than the life of a Peranakan person from cradle to grave.
Step inside and you'll get a real sense of what it means to be Peranakan. Clue: it does not just mean "Straits Chinese".
"Peranakan", from the Malay word anak (child), typically refers to the melding of ancestral cultures with the indigenous cultures of the Malay-Indonesian archipelago—and the culture and mixed-heritage people who arise from this melting pot. There are Chinese Peranakans, Chitty Melakans (Peranakan Indians), Eurasian Peranakans, as well as Jawi and Arab Peranakans.
The exhibits and information panels, which speak to this diversity, will transport you to the golden age of the Peranakans in the 19th and early 20th centuries.
It is like stepping into a history book, into a time of ritual and reverence.
A gilded age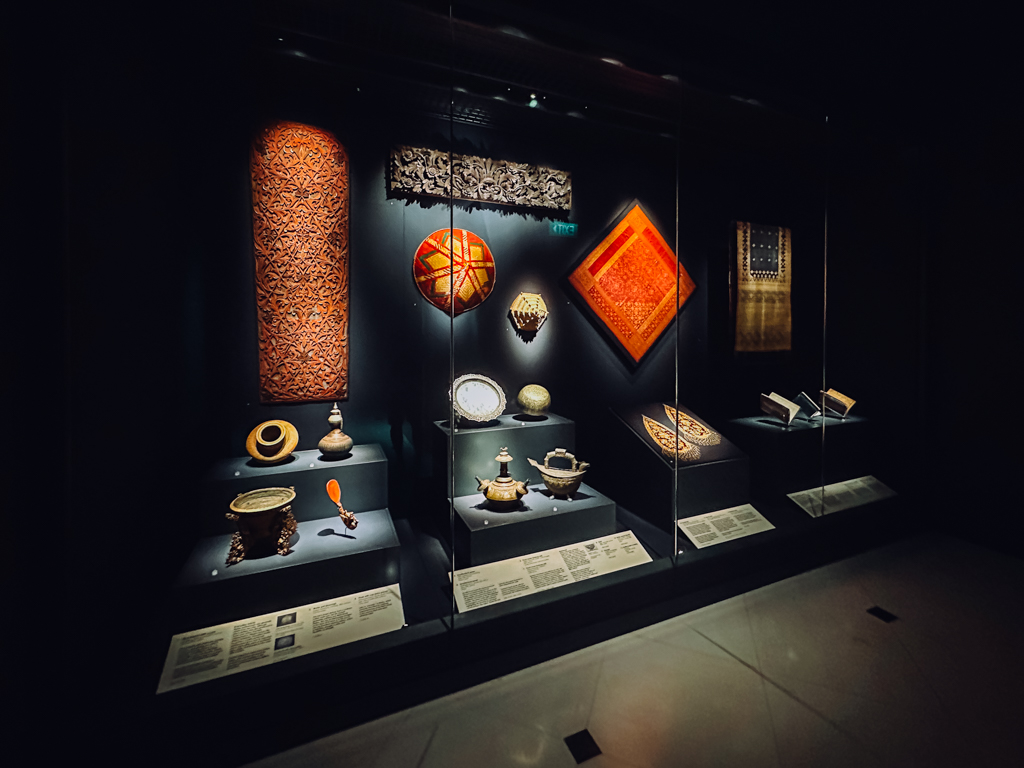 Embrace the cultural significance and history of these Peranakan artefacts.
You'll find a number of artefacts from Panglima Prang, the now-demolished 19th-century mansion of merchant and philanthropist Tan Kim Seng in River Valley. Among them are an ornate ancestral altar and set of plaques, the Chinese words zhui yuan reminding people to remember and honour their ancestors.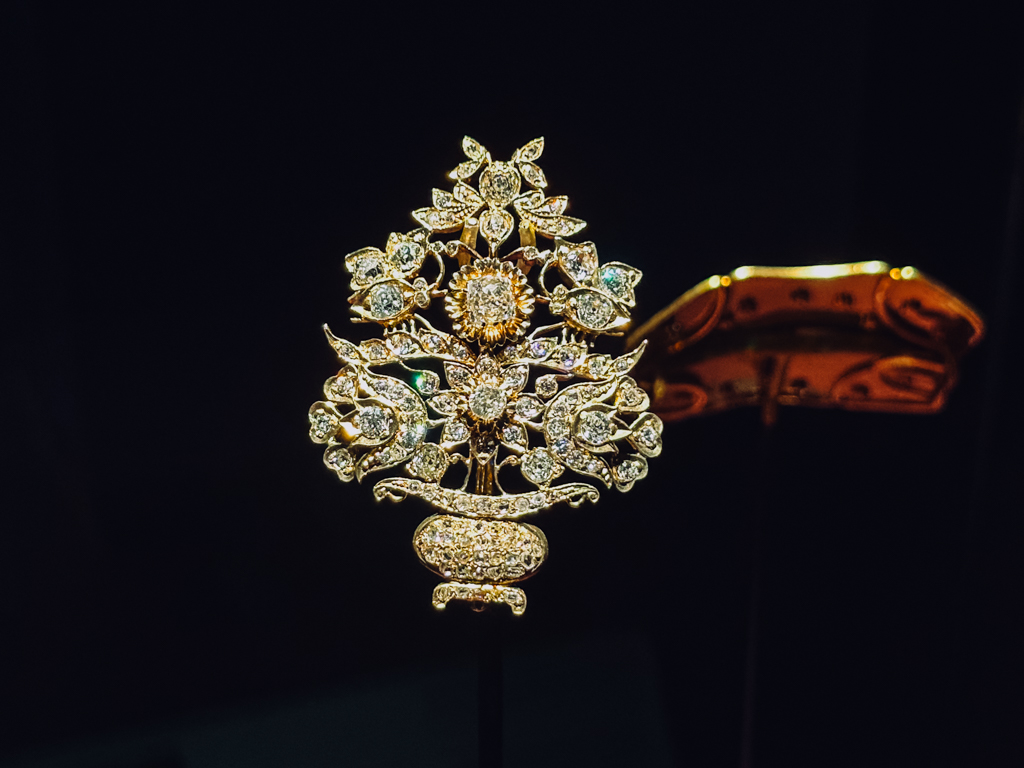 Imagine the flair once worn by Arab Peranakan Puth Abdullah
Over at the jewellery section, a gold and diamond belt buckle with a peacock motif—likely made by Sinhalese or Indian craftsmen—glistens in the light. Equally eye-catching is a gilded silver bridal headdress from Penang with Eight Immortals and Three Star Gods motifs. There are also gold and diamond hairpins, once worn by Arab Peranakan Puteh Abdullah.
In a nearby hall, there are shoes for almost every occasion. They tease the imagination: European-style boots from 19th-century Java; a Malaccan page girl's shoes; beaded slippers used by actress Jeanette Aw in the 2008 local hit drama The Little Nyonya; bridal slippers that were worn just once by a woman in Indonesia, Tjoa Soan Tjoe Nio, at her wedding in 1903. The bridal slippers were meant to be buried with her when she died in 1966, but could not be found at the time.
Keeping the flame alive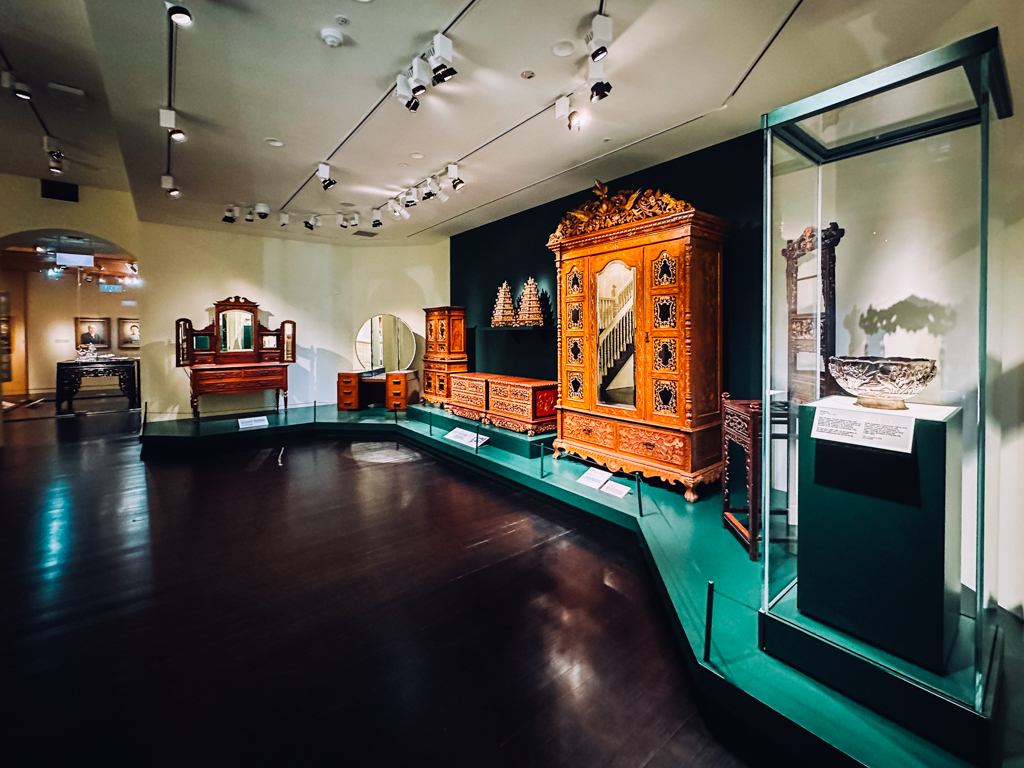 Immerse yourself in a nostalgic throwback to the days of Peranakan culture.
Admittedly, these are all vestiges of a bygone era. But Peranakan culture doesn't just survive in musty old museums.
Videos of modern-day Peranakan
people speaking, and contemporary art—photographer Lavender Chang's archival fine art prints of modern-day Peranakan homes, and visual artist Sam Lo's colourful lanterns—offer fresh perspectives.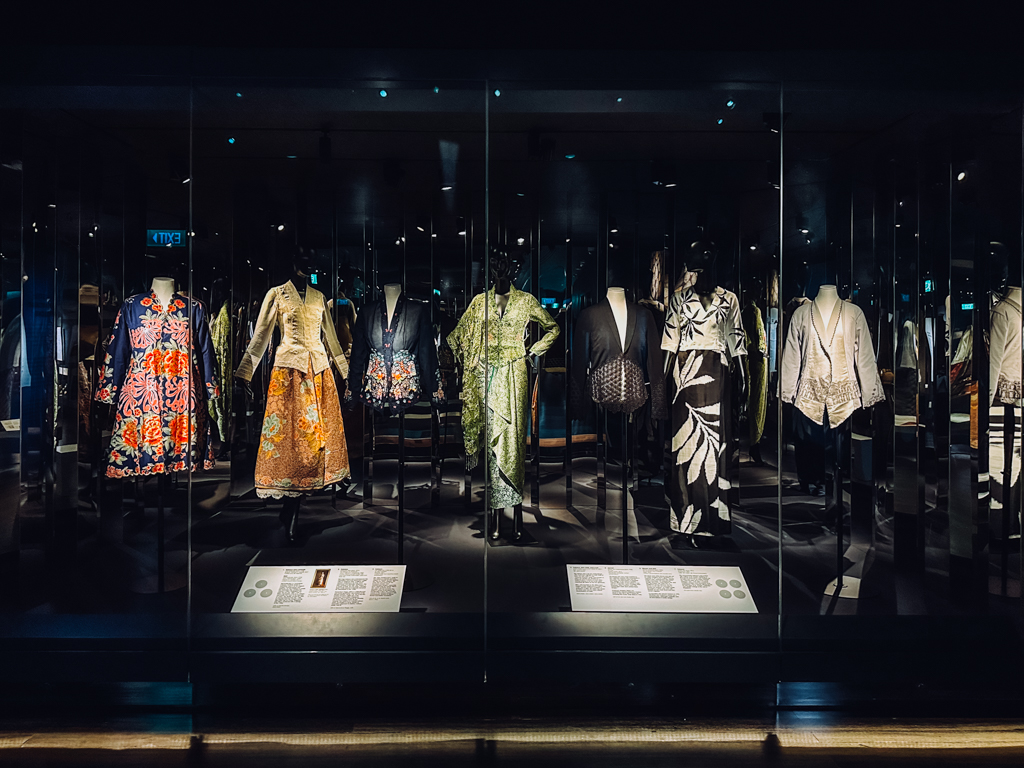 There's also another reminder of the hold the culture continues to have on the public imagination: a sarong kebaya worn by theatre doyen Ivan Heng during the 2019 staging of Stella Kon's popular Peranakan play Emily of Emerald Hill. Heng, Kon, and the designer Raymond Wong, are all of Peranakan descent.
The Peranakan Museum, which delights and informs in equal measure, may very well leave you with an itching desire to dust off your old nyonya recipe books, pick up a copy of Emily of Emerald Hill, or watch The Little Nyonya again.
The Peranakan Museum, located on 39 Armenian Street, opens daily from 10am. Admission is free for Singaporean citizens and Permanent Residents.
All images belong to Catch.