Whether you're a film buff or one of the many caught up in the Barbenheimer craze, going to the movies is an age-old tradition when it comes to making plans. While Netflix tempts with the easy way out by chilling at home, there's just something about watching a cinematic work of art on the big screen and if you happen to have a penchant for movies beyond the blockbusters or simply looking for new date ideas, here are five alternative cinemas amongst the unique discoveries in Singapore!
1. The Projector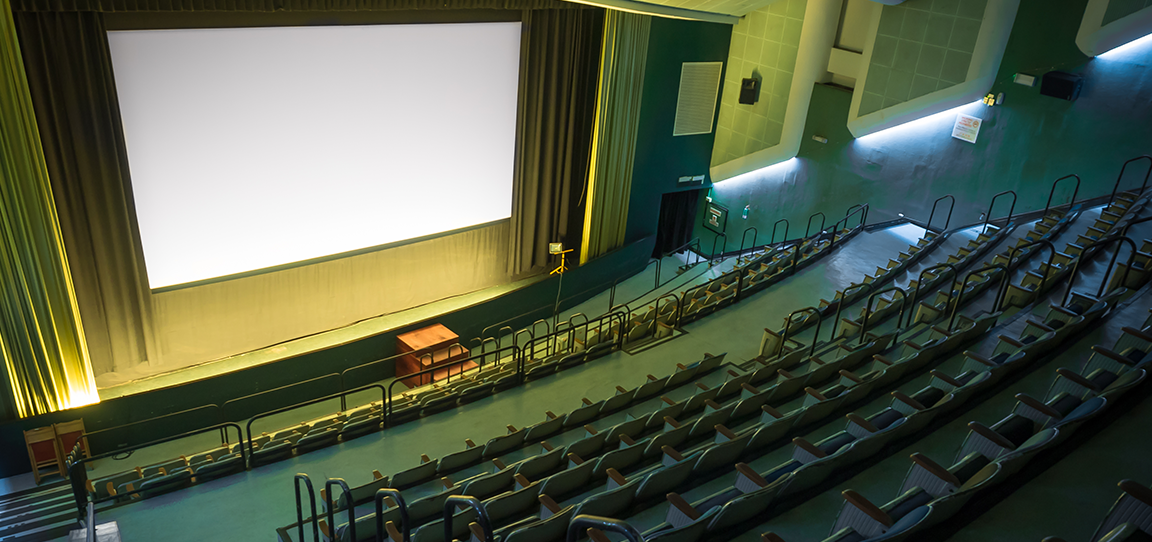 From indie flicks and documentaries to the next Hollywood blockbuster, The Projector is the place to catch them all. Image credit: The Projector
Nestled in the very bones of the iconic Golden Theatre's past, The Projector emerges as a hotspot for all your entertainment needs and has been garnering a loyal fanbase for close to a decade. This revamped cinematic haven boasts an enticing mix of films, spanning indie gems and soul-searching documentaries to mainstream marvels. Feeling the munchies? Intermission Bar adds a dash of flair with delectable bites and drinks that will even keep the party going outside once the screens go dark. The Projector isn't just a cinema; it's a time machine, reviving classics and cult favourites. Elevating movie nights to an art form, it's a hipster's haven, proving that the reel world is vibrant, varied, and always ready to roll. Additionally, catch Golden Village x The Projector at Cineleisure (GVxTP) – your cinematic and cultural sanctuary – starting December 2023!

The Projector is located at 6001 Beach Road, Golden Mile Tower, #05-00, Singapore 199589. Cinema opening hours are from 4pm to 8.30pm from Monday to Friday, and 1pm to 8.30pm from Saturday to Sunday.
2. Oldham Theatre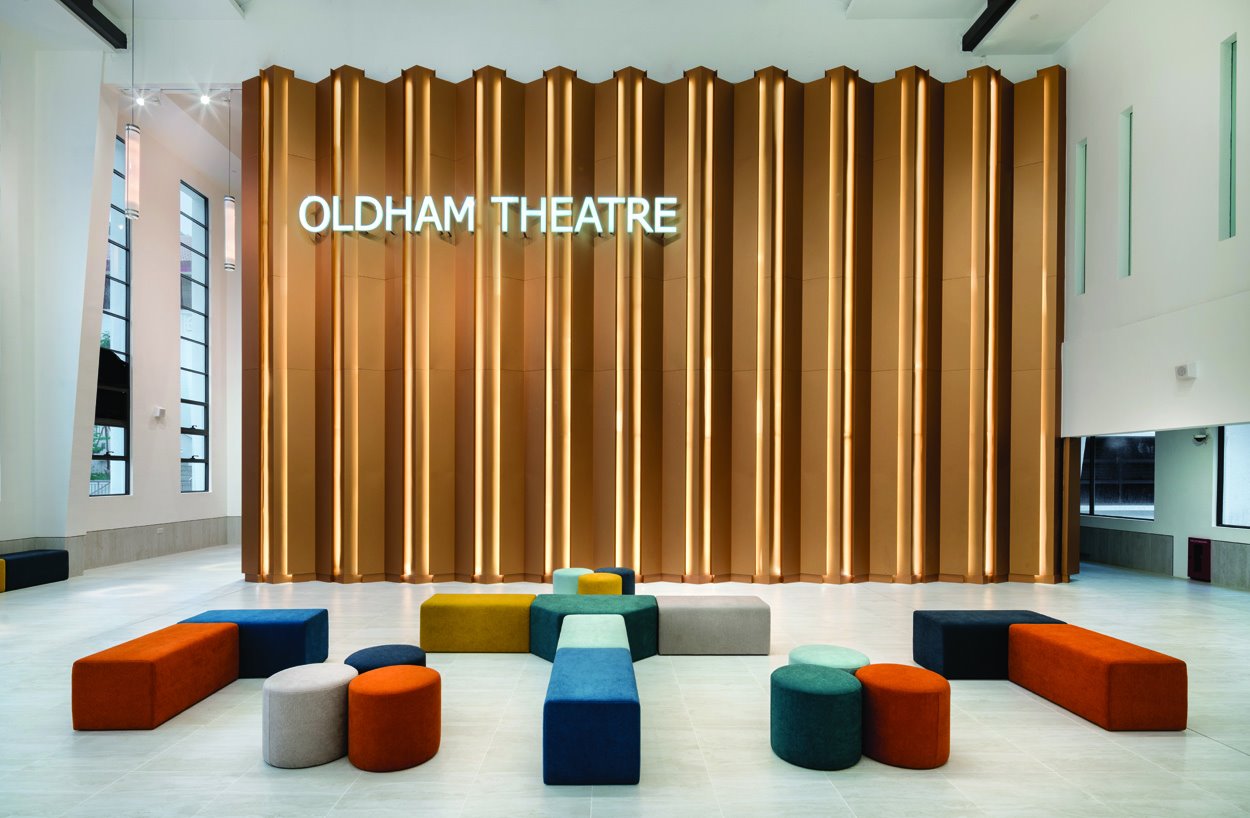 Discover a wide repertoire of the best of Asian cinema curated by the Asian Film Archive. Image credit: Asian Film Archive
Step into Asian cinema's embrace at Oldham Theatre, a hidden gem that blends the charm of yesteryears with newfound allure. This cinematic oasis, nestled within the reborn National Archives of Singapore building, invites both cinephiles and casual seekers to savour reel magic. Unveiling lesser-known treasures by Asian auteurs, it's a curated journey through time. Equipped with Dolby Atmos and cutting-edge projection, it breathes life into vintage films. With Asian Film Archive's devotion of organising regular film programmes, this newly historic enclave is what dreams are made of in the realm of classic and contemporary Asian cinema.
Oldham Theatre is located at 1 Canning Rise, Singapore 179868. Opening hours are from 7pm to 11pm every Wednesday and Friday, 3pm to 11pm every Saturday, and 1pm to 9pm every Sunday.
3. Objectifs - Centre for Photography & Film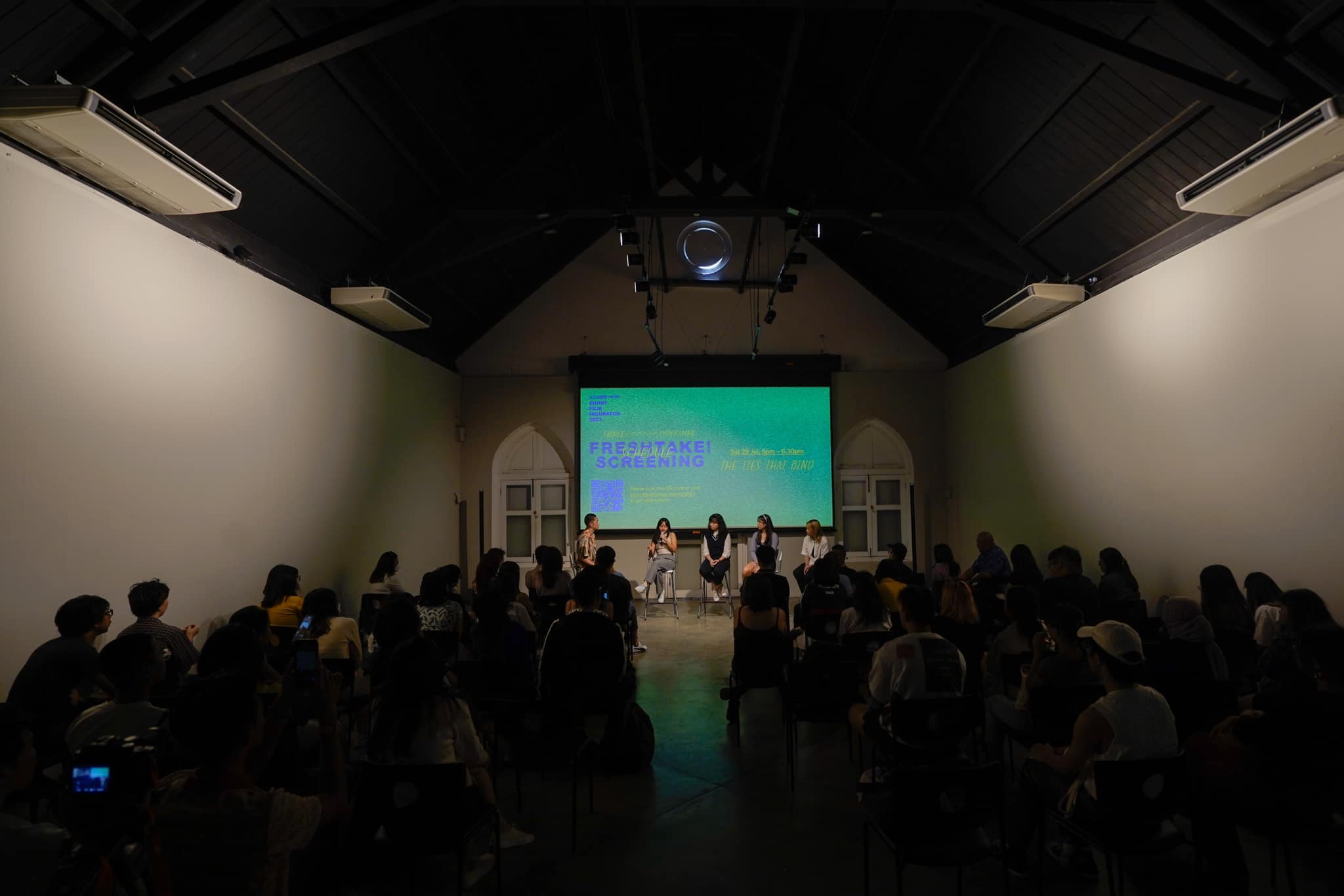 Get front row seats to the best of both worlds when it comes to film and photography. Image credit: Objectifs - Centre for Photography & Film
Elevate your visual voyage at Objectifs - Centre for Photography & Film, the artistic haven that unites lens and reel. This vibrant hub pulses with creativity, catering to photography and film aficionados alike. Through screenings, workshops, and dialogues, it's a symphony of stories that resonate. Dive into a sea of indie treasures, from avant-garde Asian narratives to heartfelt shorts that paint life's hues. Objectifs dances as a non-profit muse, spotlighting the underrated and amplifying voices of both local and international creatives. Be sure to keep an eye out for their curated programmes such as the annual Women in Film and Photography series, where frames weave tales and images kindle conversations.

Objectifs - Centre for Photography & Film is located at 155 Middle Road, Singapore 188977. Opening hours are from 12pm to 7pm from Tuesday to Saturday, and 12pm to 4pm every Sunday.
4. Eaglewings Cinematics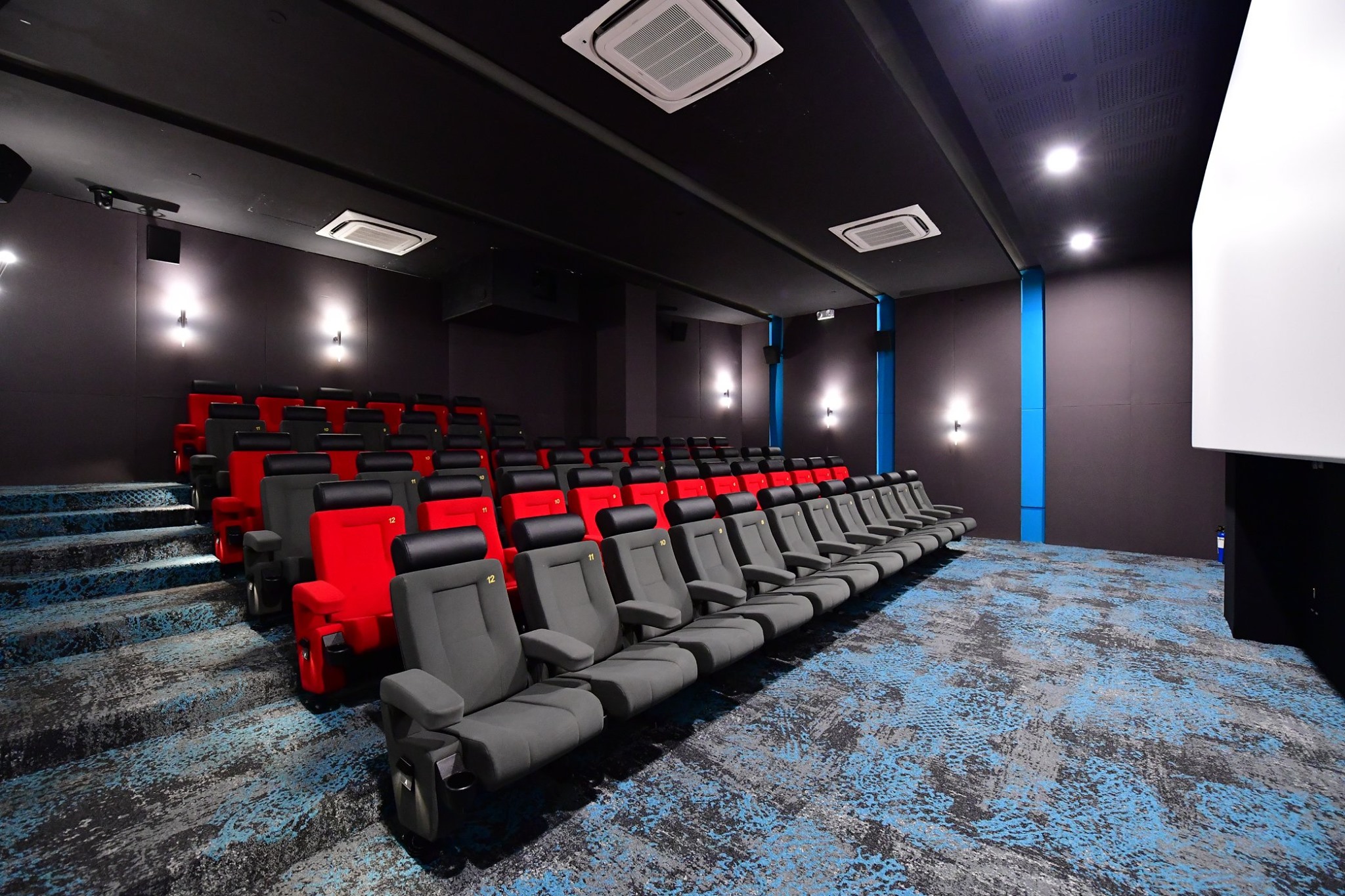 This one's for the Westies! Get your fill of the latest films and indie hits at EagleWings Cinematics. Image credit: EagleWings Cinematics
Nestled in the Bukit Timah 'hood, EagleWings Cinematics crafts an eclectic reel experience. With two standard and two premium halls, it's a hub of entertainment featured on the big screen for folks of all tastes. Blockbusters mingle with indie gems, offering both entertainment and enlightenment. This cinematic nook, one of Bukit Timah's pioneers, curates a menu of movies from wholesome family tales to spiritually enriched narratives. For a cinema night that's both heartwarming and mind-enriching, this is where stories take flight.
EagleWings Cinematics is located at 9 King Albert Park, #01-58, Singapore 598332. Opening hours are from 11am to 12am daily.
5. ArtScience Cinema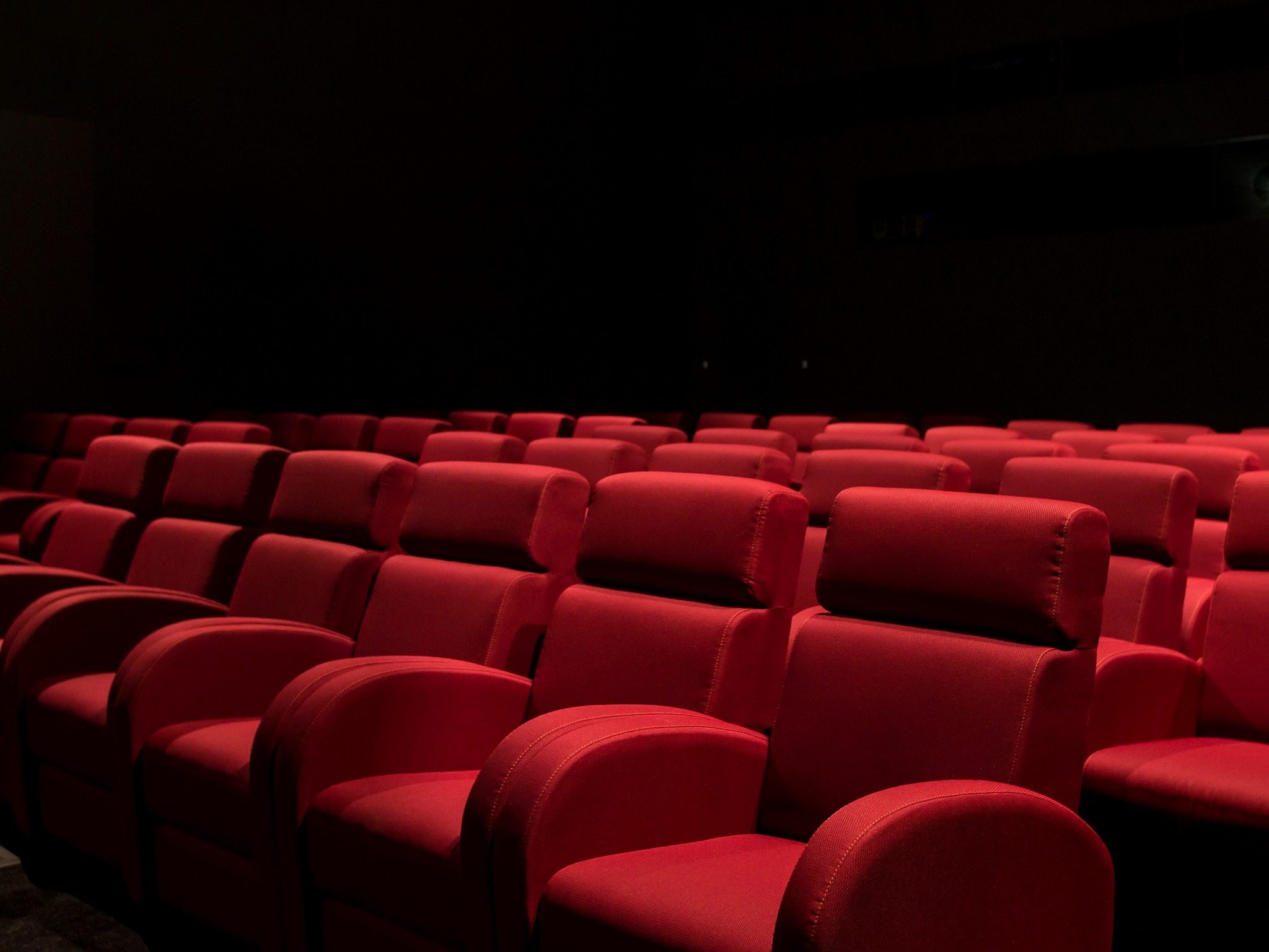 Watch film magic unfold before your eyes with the latest tech at ArtScience Cinema. Image credit: ArtScience Museum
ArtScience Museum is more than an exhibition marvel; it's a cinematic haven too. Elevating arts and science through immersive showcases, the iconic lotus museum houses a symphony of culture and technology. Venture to the fourth floor for ArtScience on Screen, where filmmakers and artists craft moving image magic. Solo exhibitions, thematic treasures, and documentaries weave tales that bridge art and science. It's not just movies; it's dialogues and masterclasses with acclaimed creators. Explore beyond exhibitions – here, stories unfold in motion.
ArtScience Cinema is located at ArtScience Museum, 6 Bayfront Ave, Singapore 018974. Opening hours are from 10am to 7pm daily.
6. Carnival Cinemas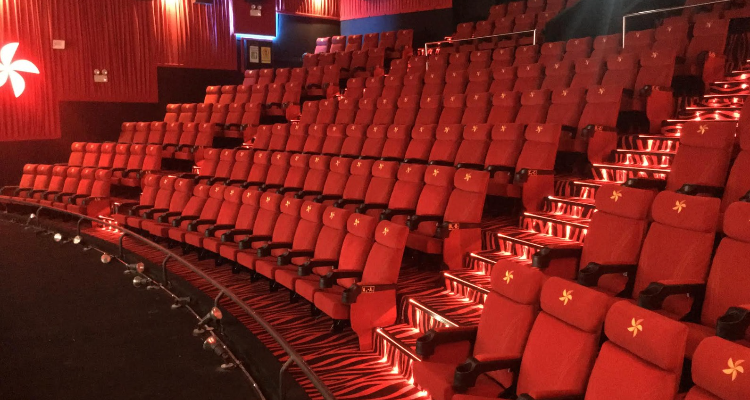 The drama and intrigue of Bollywood is perfect for the big screen; get your fill at Carnival Cinemas. Image credit: Address Guru
In the heart of Golden Mile Tower, Carnival Cinemas reigns as the Bollywood beacon. The cinema's storied history echoes through Beach Road – where Shaw Towers once stood tall – now an entertainment sanctuary. Here, reels sing tales, and flavours dance in harmony and unspool tales of Shah Rukh Khan and more, from Bollywood and regional blockbusters to Hindi films from various regions of India. The lifeblood of Carnival Cinemas, get settled in for show-stopping flicks that run for a solid three hours (we promise it's worth it!).
Carnival Cinemas is located at 6001 Beach Road, Golden Mile Tower, #03/00, Singapore 199589. Opening hours are from 11am to 11pm from Monday to Thursday, 11am to 12.30am from Friday to Saturday, and 11am to 11pm every Sunday.
7. Filmgarde Cineplex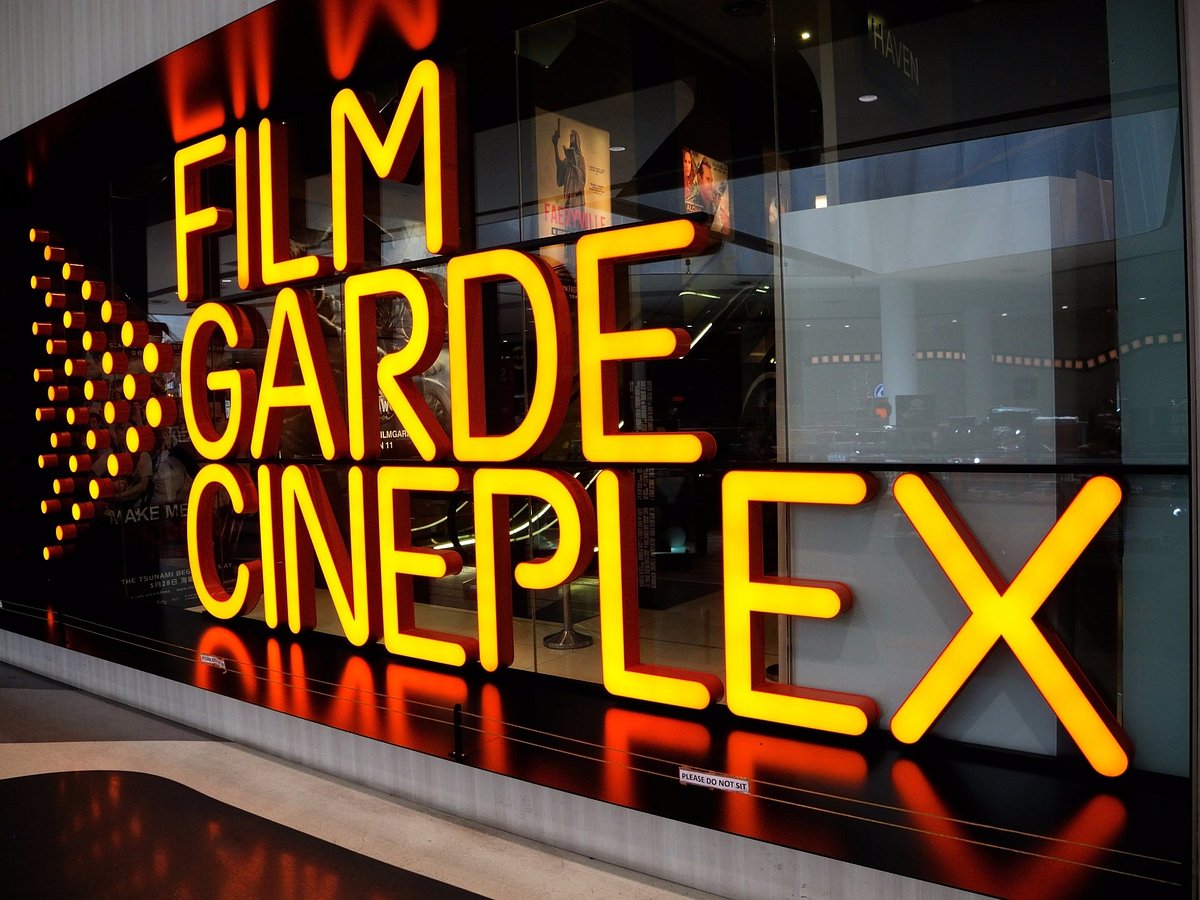 Discover local films and Asian cinema galore, with a side of Hollywood favourites! Image credit: Tripadvisor
Filmgarde Cineplex leans a little more towards the mainstream amongst this list, but it's also an undeniable place to indulge in your indie cravings. A celluloid sanctuary embracing both mainstream dazzle and artistic finesse, Filmgarde Cineplex seeks to nurture Singapore's film realm by championing culture and entertainment in tandem through local film gems, Asian cinema, and global marvels. The echoes of AuroMax® 24.1 by Auro Technologies and Barco envelop audiences, making Filmgarde Cineplex the pioneer in Asian immersive 3D sound.
Filmgarde Cineplex is located at Kallang Leisure Park, Level 3, 5 Stadium Walk, Singapore 397693. Opening hours are from 11am to 10.30pm from Monday to Thursday, 11am to 1.30am from Friday to Saturday, and 11am to 10.30pm every Sunday.
Traversing alternative worlds through the big screen
Not only do these alternative cinemas provide a refreshing change of pace from the masses in regards to both films and venues, skipping the crowds at the usual theatres is a bonus. This is definitely one way to elevate your dates and appreciate the beauty of the expansive movie-verse.
Top image credit: The Projector