Fakkah Fuzz gazed out of his hotel room in between running through his stand-up routine. Vibing with the city skyline before him, he smiled and thought: "This is the life for me!"
The Singaporean comedian had an epiphany while performing in Australia during the month-long event at Melbourne International Comedy Festival in April. "Being able to go on tours and perform at large-scale comedy festivals is the 'perfect life' for me, but it may not be so for a lot of people (in Singapore)," said Fuzz, whose real name is Muhammed Fadzri Abdul Rashid, during an interview with Catch after returning home to Singapore.
Then it struck him that at the ripe old age of 36 (he turns 37 this year), he was having his existential "mid-life crisis". While his peers were already raising families – living the "ordinary" Singapore life – the bachelor was touring the globe's comedy capitals.
"I never thought it would happen to me," he said of his recent ruminations. "Things are starting to get real."
It is hard to think of the high-octane funnyman hitting the brakes to mull over life, but that is precisely the road he wants to take you on his latest show, Too Real.
Silent killer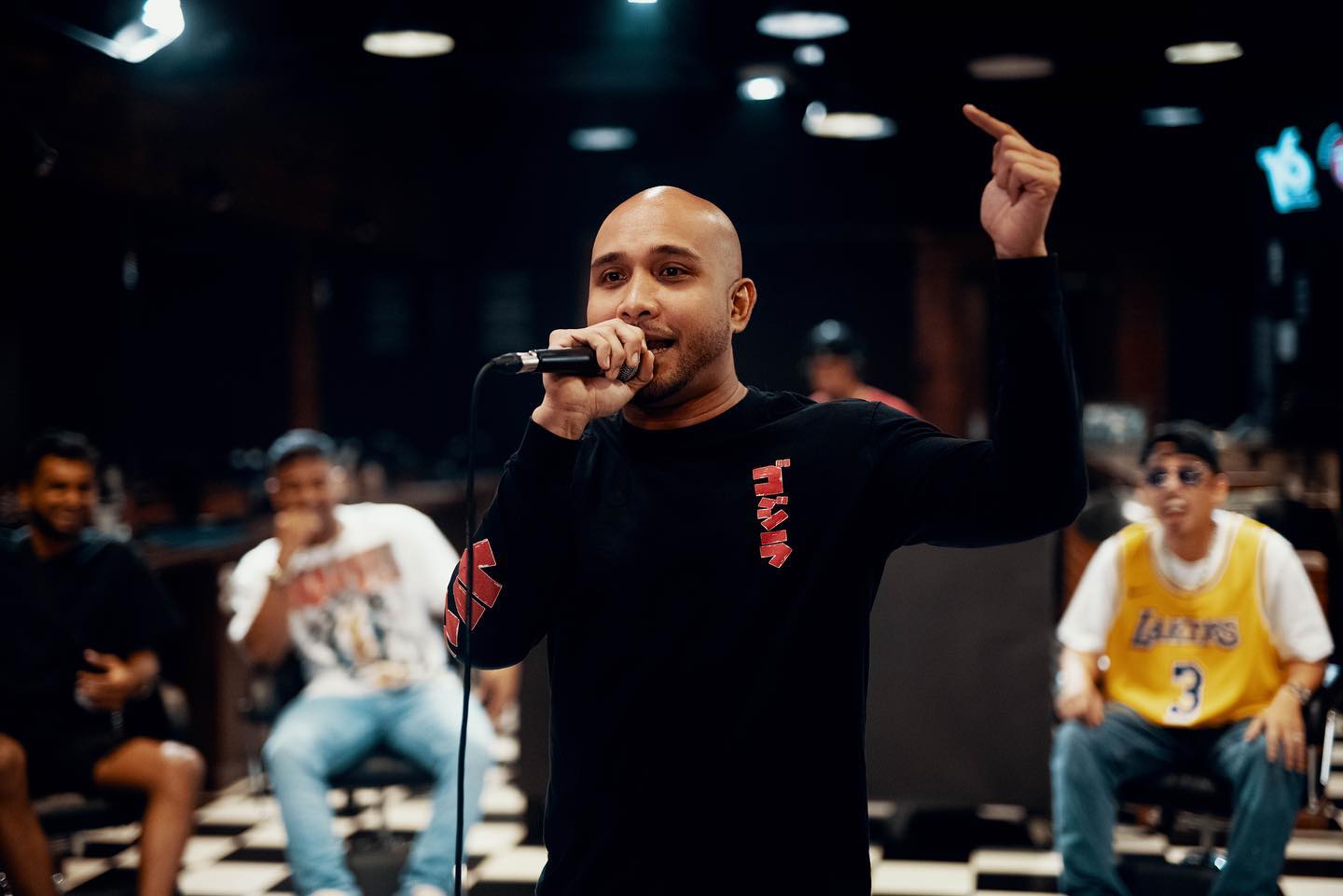 Charming crowds with his wit no matter where.

Silence is golden, but not always for a performer. A quiet audience used to seriously scare the Fuzz of more than 10 years ago, when he first burst onto the stand-up scene.
"My pacing used to be fast, I needed to fill in the gaps as I felt discomfort between those silences," revealed Fuzz, who describes himself then as a fast-paced, high-energy performer who was "prancing around".
And he can't help but circle back to age. "Maybe it's an Asian or stand-up thing, but the older you grow (as a performer), the more the crowd trusts you," he said, adding that he takes a more "relaxed" approach now. "I know I'm not going to lose them in the silence."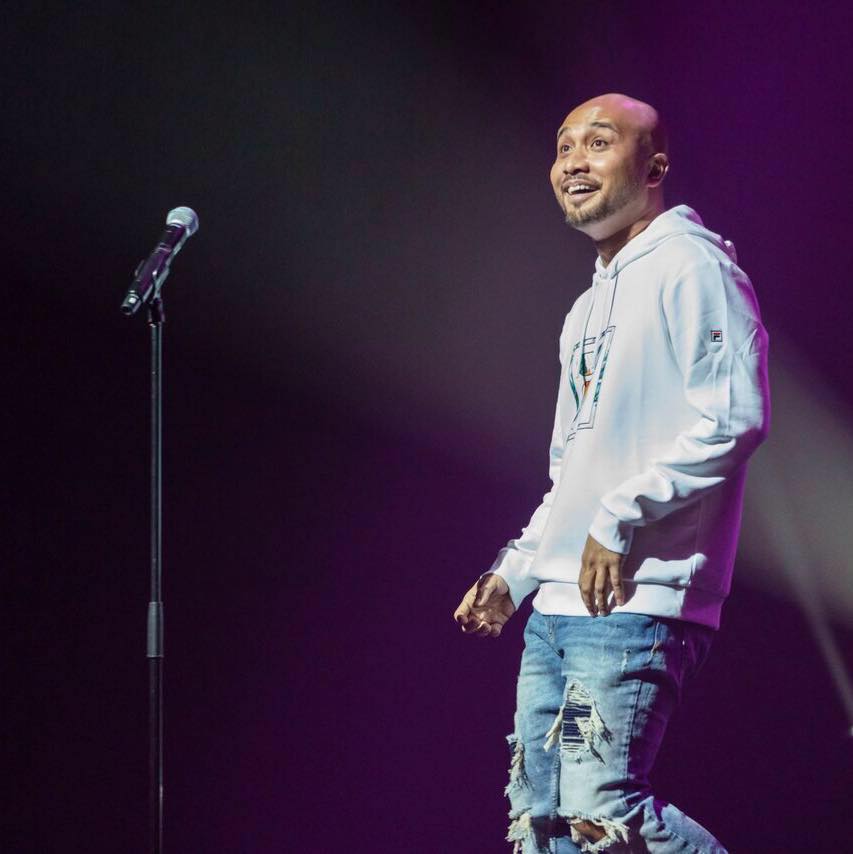 His bank of content has grown exponentially since to cover every topic under the sun.
As he grew more confident on stage, Fuzz also evolved his content. Beloved for his sharp yet side-splitting observations of racial situations in Singapore, Fuzz is looking to go way beyond that. Now, he challenges himself to jibe about everything from pets to politics, as he tests the threshold with his jokes – not unusual for someone whose Netflix special was titled Almost Banned.
He aims to bear the stand-up torch carried by luminaries like Kumar and Hossan Leong, building on their work to expand the comedy scene here. Fuzz also bounces off his material with peers like fellow comedian Dr Jason Leong from across the Causeway. Describing Leong as "a critical peer", Fuzz said: "When I test out my concepts with him, he will not hesitate to tell me 'Bro, I don't think we are achieving anything here'.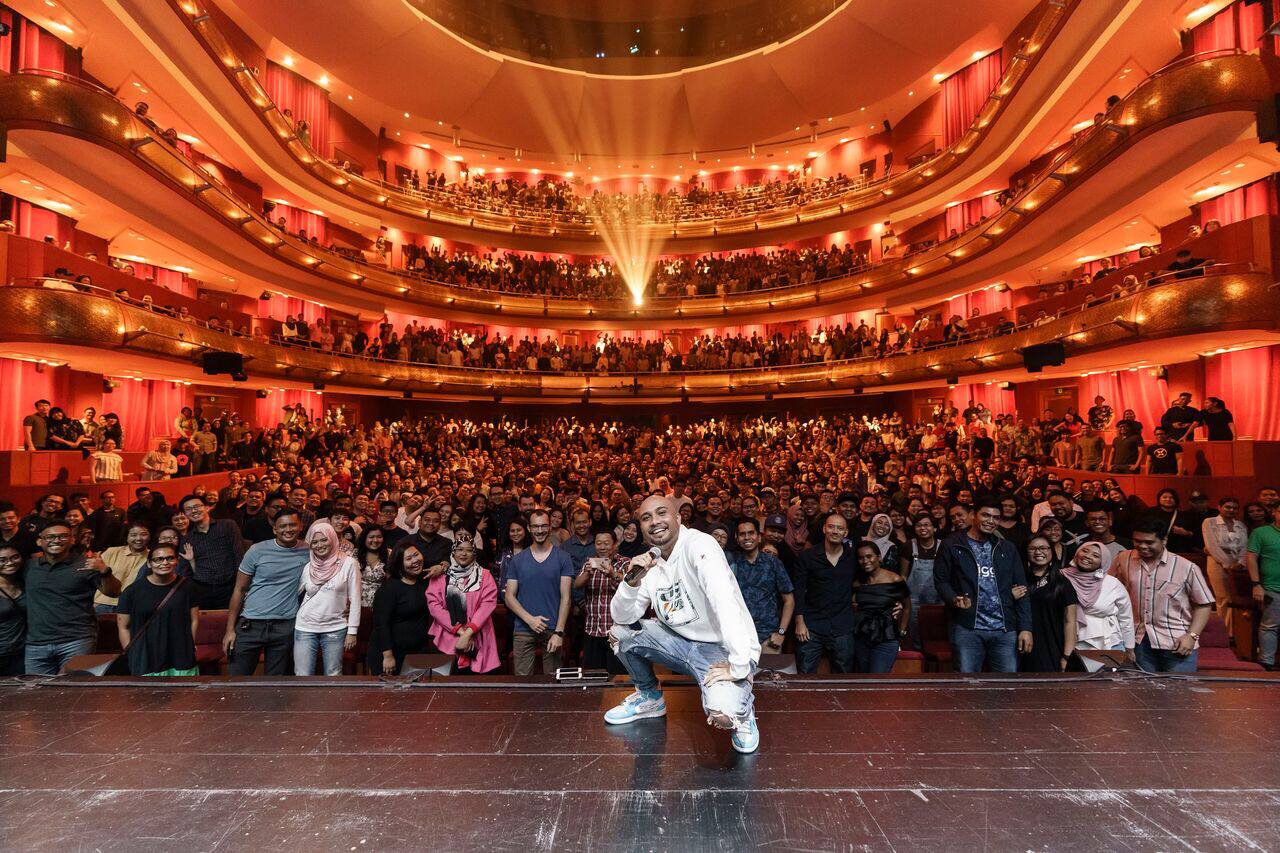 Fakkah Fuzz's journey to greatness in the stand-up comedy world is only just beginning.
What Fuzz hopes to achieve with Too Real, is more than laughs, but also to "take Singaporeans on a thought journey" – where he explores what different aspirations in the Lion City can look like.
Or maybe, he is just masking his mid-life crisis with the show. Spoken in true Fuzz fashion.
Get real at Fakkah Fuzz's latest show Too Real (M18) at the Esplanade – Theatres on the Bay on 17 June 2023. Tickets start from $55.
All images are credited to Fakkah Fuzz.