It all began with a photograph: a chimpanzee in a sweatshirt staring soulfully at the camera.
This striking image on the cover of Next Of Kin: My Conversations with Chimpanzees prompted American theatre-maker Nick Lehane to read the book, which describes how chimps were fostered by humans and taught to communicate in American sign language.
Moved – and somewhat troubled – by what he had read, Lehane went on to create a nonverbal puppet play inspired by these stranger-than-fiction stories.
In his work, titled Chimpanzee, a chimp in a bleak biomedical facility looks back on the happier days she had with her human family.
"I'm interested in how we as human animals treat non-human animals, and where we draw our ethical and empathetic lines," says Lehane in a video call from Brooklyn, where he lives.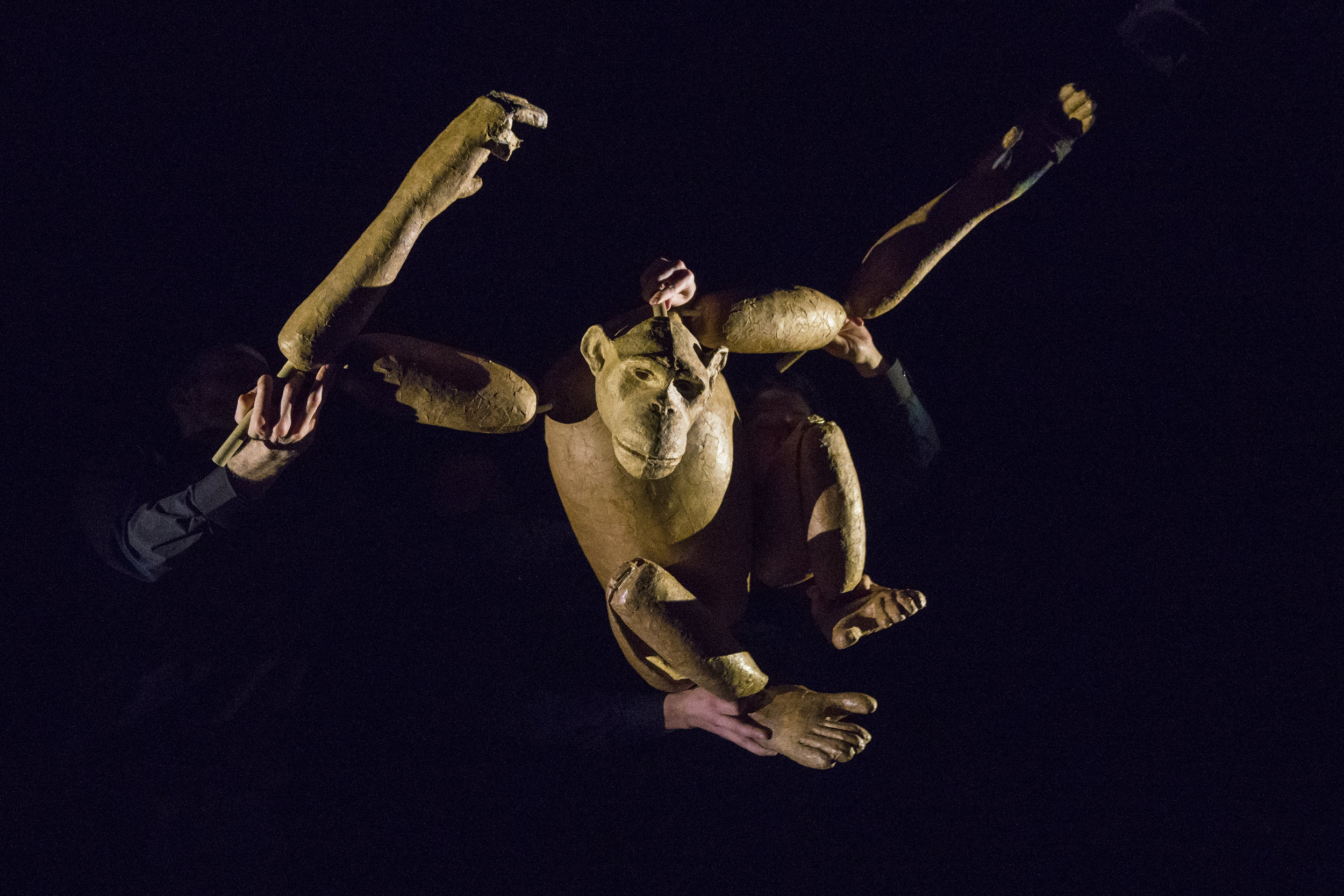 Chimpanzee's first debut was a 20-minute short.
Chimpanzee first appeared as a 20-minute short in 2013. Its full-length version premiered at New York's HERE Arts Center in 2019. It is being staged here as part of the Esplanade's Flipside 2023 festival at the Esplanade Theatre Studio.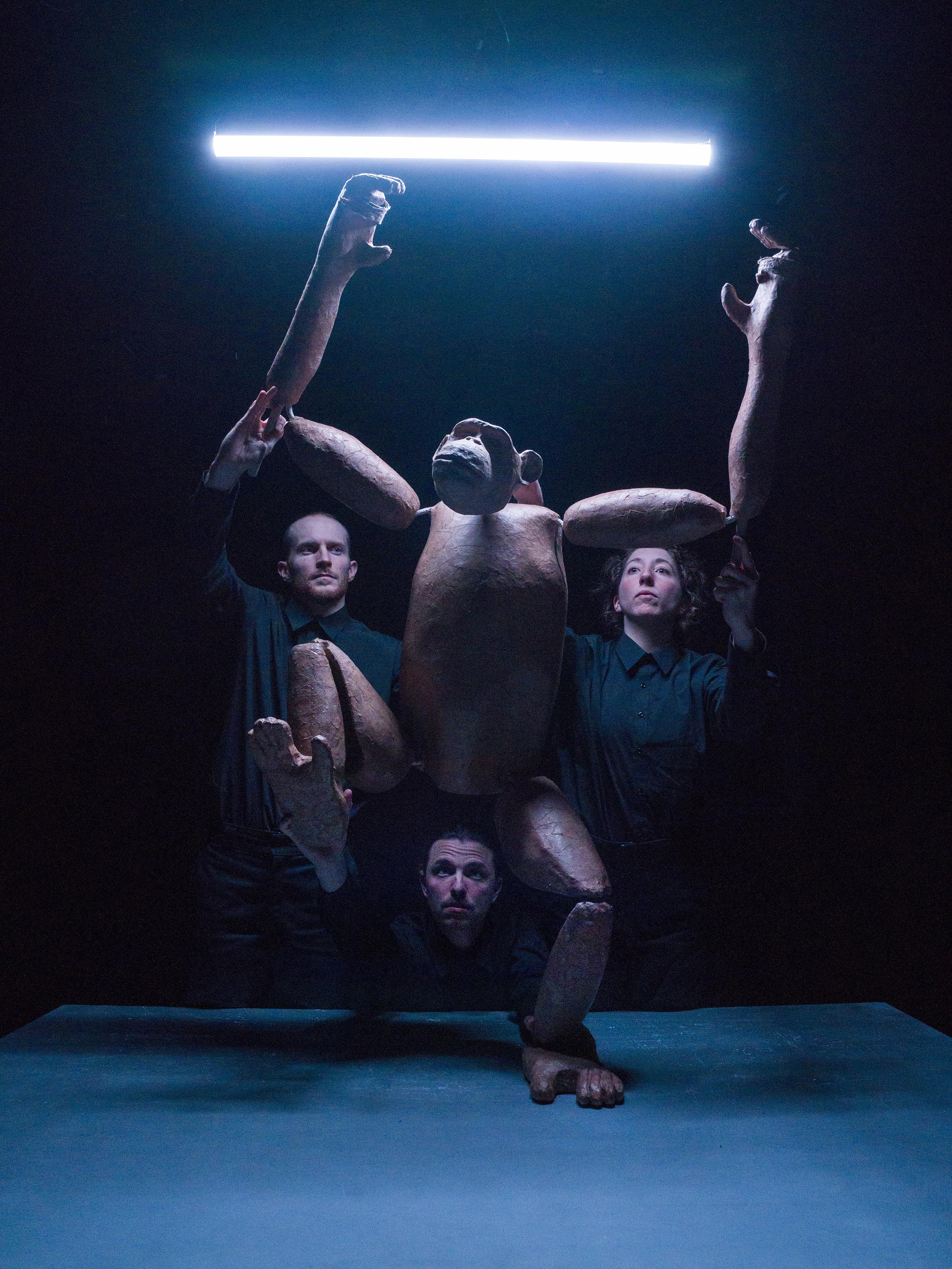 Featuring Josh Rice, Andy Manjuck, and Emma Wiseman as the puppeteers behind Chimpanzee.
Working their magic are three puppeteers – Josh Rice, Andy Manjuck, and Emma Wiseman – who manipulate a chimp puppet made of papier mâché, carved hard foam, wood, rope and metal. In this aspect, the piece draws inspiration from the Japanese puppet theatre tradition of bunraku, whose characters are each controlled by three puppeteers.
"I'm impressed by how lifelike it is, how poetic and dancerly and delicate it can be, also how muscular and precise it can be," Lehane says of the technique.
Getting into the act
You might say Lehane was born to be a puppet artist.
"My father directed puppets and children's television, and I was drawn to dolls and action figures and had ventriloquist dummies as a kid."
But that's only part of the picture.
What really sparked his interest in the medium was the work of thespians Tom Lee and Matt Acheson – resident artists at a theatre lab in Bulgaria about 15 years ago.
"It really lit a fire in me," says Lehane, who was then an undergraduate studying to be an actor at Carnegie Mellon University.
"(Their work) was a combination of
bunraku
style, marionettes and found objects. It was lo-fi, nonverbal, and dreamlike and poetic," he recalls thoughtfully.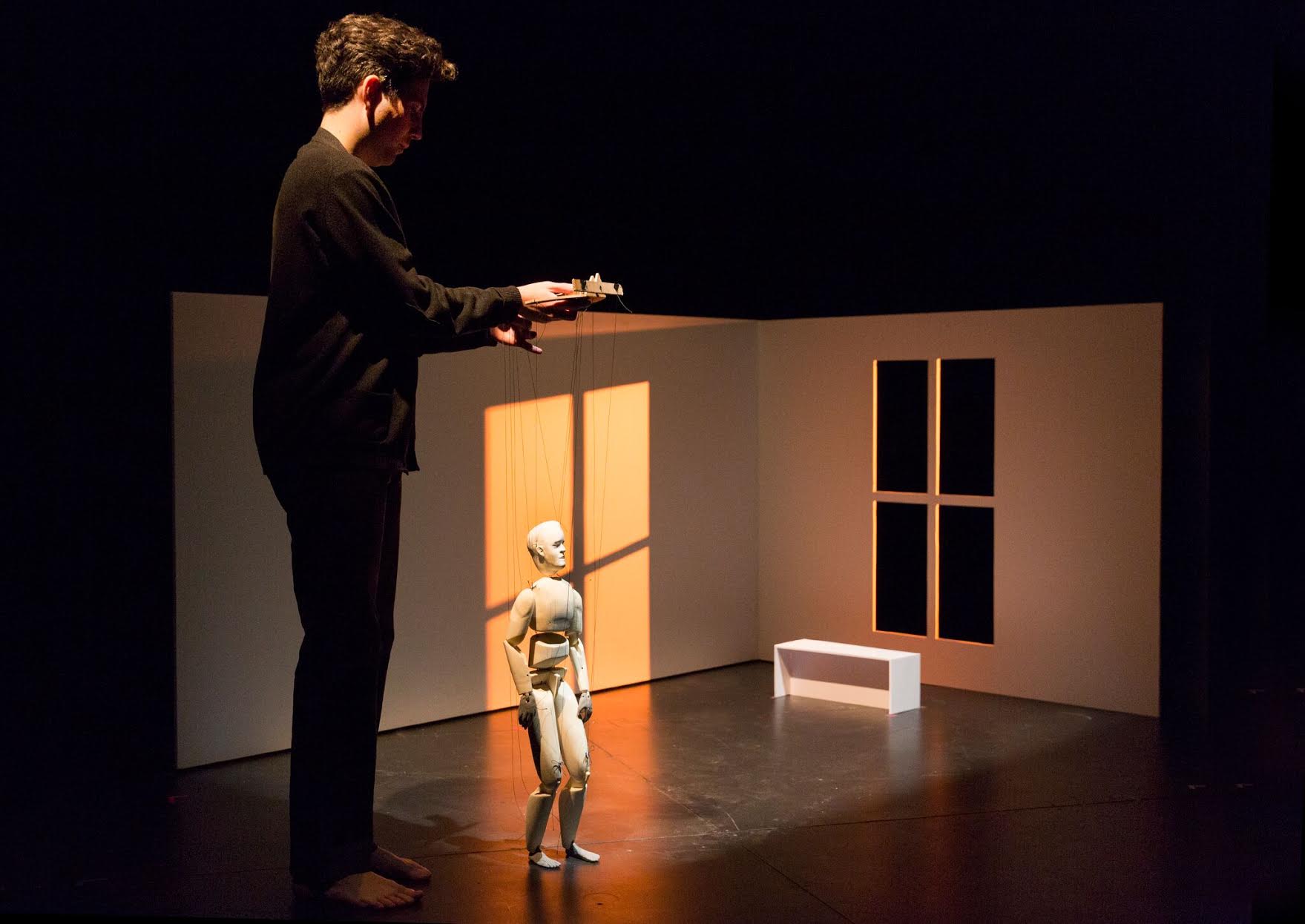 Puppets have always been a part of Nick's life.
Puppetry, he believes, demands a certain amount of empathy from its audiences.
"Countless people in this profession have pointed out the importance of empathy in even being able to understand what's happening in a puppet show – because what's literally happening is people are shaking, wiggling inanimate objects," says Lehane, who directs Chimpanzee and also designed its puppets and set.
"And so just to think that this puppet has a thought, a feeling is an empathetic leap."


Pulling at heartstrings
Lehane's love for puppetry has taken him all over the world.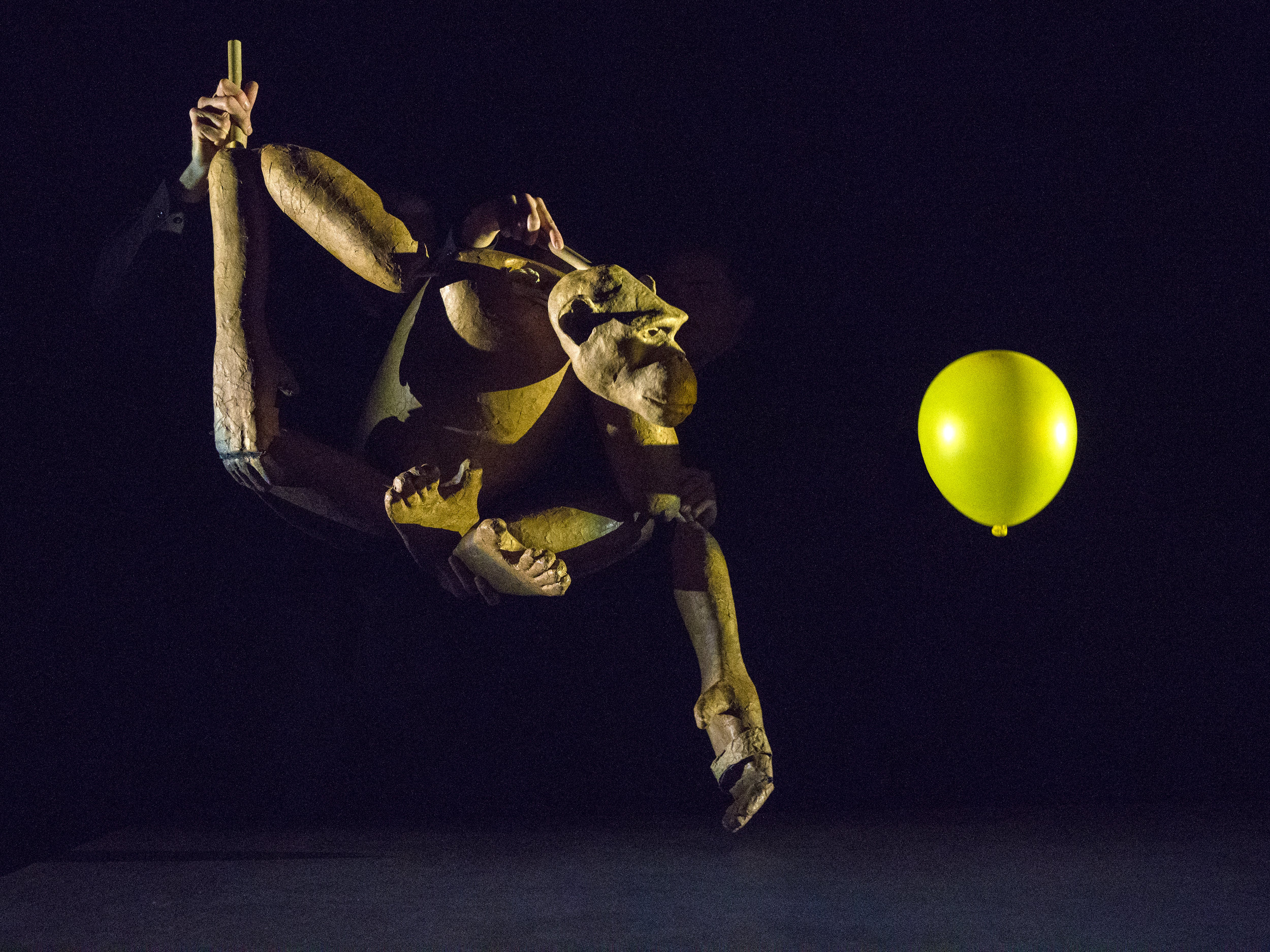 Chimpanzee to take the stage in Singapore.
Chimpanzee, for example, has also been staged in countries such as Britain, Canada and France.
After Singapore, he plans to head to Uzbekistan where he will do puppetry direction for another play. Then, he'll work with New York-based Joshua William Gelb of Theater in Quarantine on a 3D vampire show to be viewed on phones. It will "probably" involve puppets, he says coyly.
Lehane says it can sometimes be challenging living in New York, one of the world's most expensive cities, while pursuing a folk art. But he's still very much in love with the medium.
"It's hard to get three people and an unwieldy object to all agree, but when everything harmonises, it's so satisfying."
Chimpanzee is on at the Esplanade Theatre Studio from 26 - 28 May 2023.
All images are credited to Richard Termine.