The tantalising smell of wok hei fills the air when the lid lifts, instantly whetting the appetite for a good zi char meal.
This is no dish, but a drink. Aptly named Wok's That Smell, this cocktail is shaken up with the likes of Chinese sausage fat-washed tequila and sambal, giving it a uniquely savoury and spicy flavour. It is even topped with delectable folds of crispy spring roll skin, fried to golden perfection. And the surprises don't end there.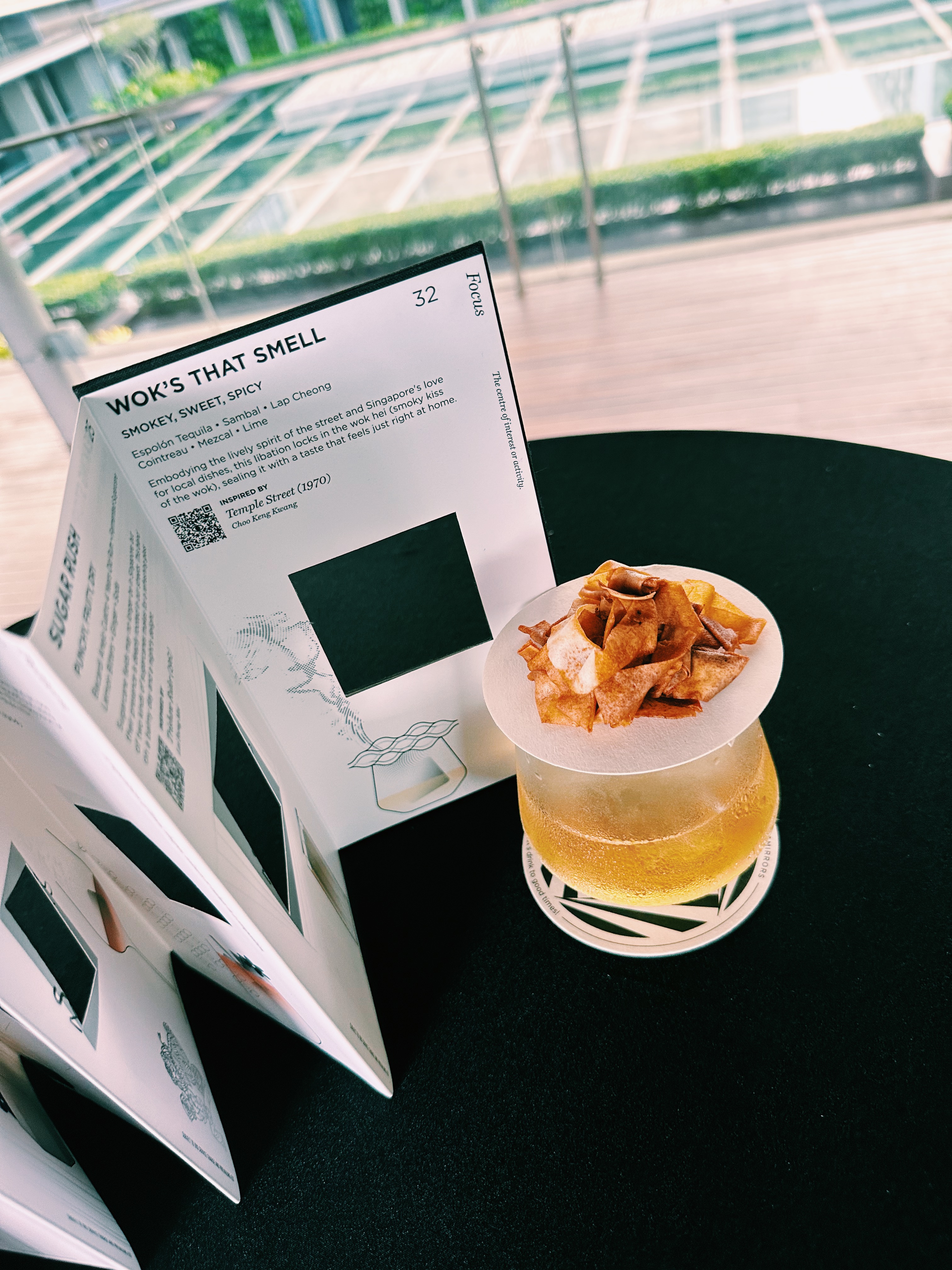 Are you adventurous enough to take on this spicy cocktail?
The drink not only tempts the taste buds but also takes one back to the bustling streets of 1970s Chinatown – a glorious time permeated by the aromatic smells of roadside hawker stalls. After all, it is inspired by a painting hanging just below at the National Gallery Singapore: Temple Street by iconic Singapore artist Choo Keng Kwang, which depicts a market scene in Chinatown.
Here at the Art X Cocktails Tour, drinks are not paired with food but with art. Visitors get the best of both worlds, uncovering art below and unwinding with alcohol at rooftop bar Smoke & Mirrors–one of Asia's best–upstairs. An afternoon of art and an evening of drinks? Sounds like an ideal date.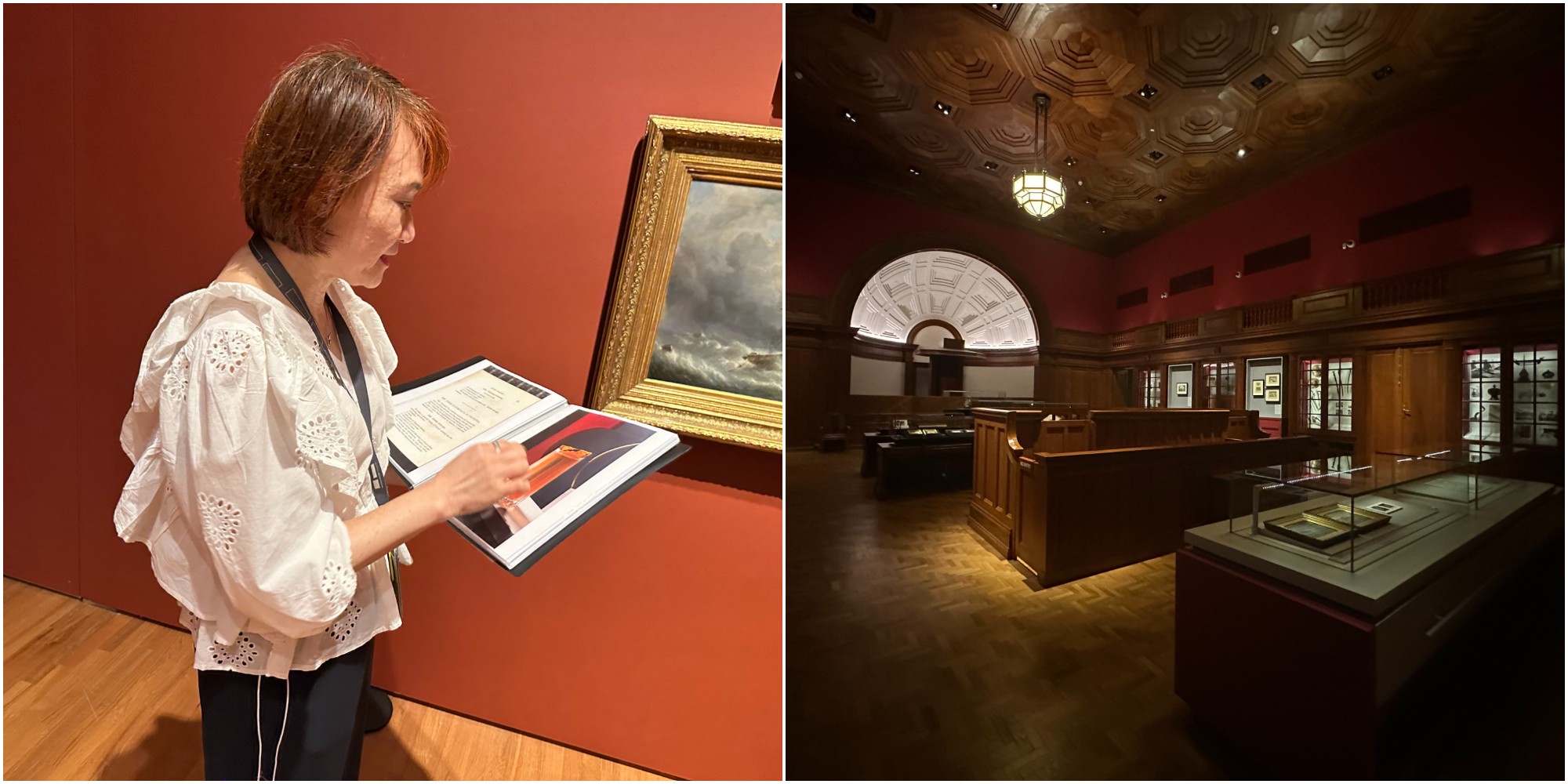 Your tour comes with a personal guide to lead you through your journey into art.
A collaboration between the National Gallery Singapore and Smoke & Mirrors, the 60-minute tour is in its second iteration this year. This immersive experience of art, history, and mixology first begins with a journey around the colossal gallery, focusing on a selection of Southeast Asian artworks that have unleashed bartending creativity.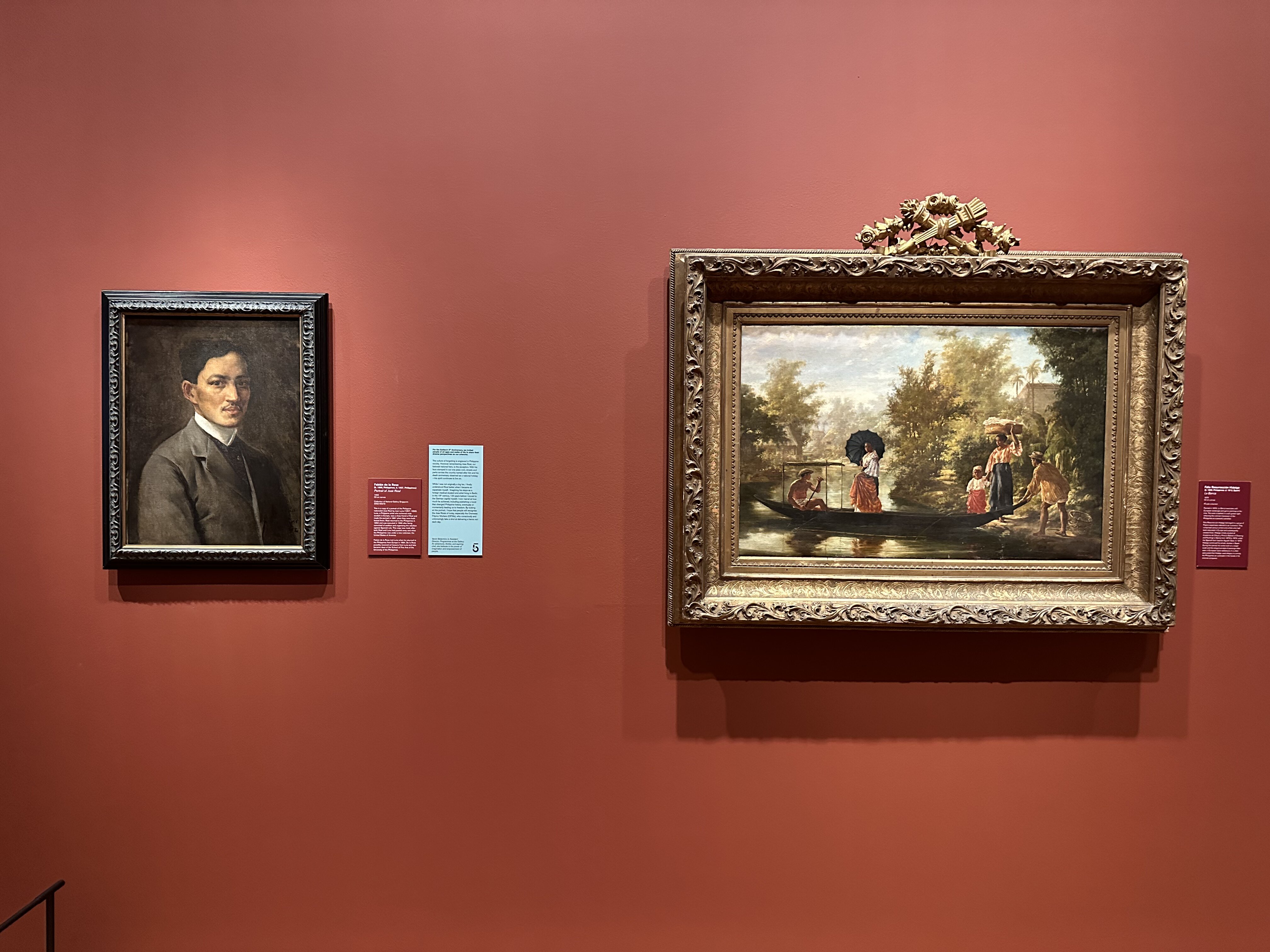 We can only imagine how these works of art will be translated into cocktails – that's the beauty of the Art x Cocktails tour!
Notable highlights include Landscape of Vietnam by Vietnamese painter Nguyen Gia Tri, famed for his mastery of lacquer painting – a laborious technique that sees the artist tediously painting multiple layers on a single piece.
There is a poignant touch of history when one comes across Portrait of Jose Rizal by Filipino painter Fabian de la Rosa. Considered one of the Philippines' greatest national heroes, Rizal was executed by the Spanish colonial government in a series of events that would eventually lead to Philippine independence from Spain.
A perfect ending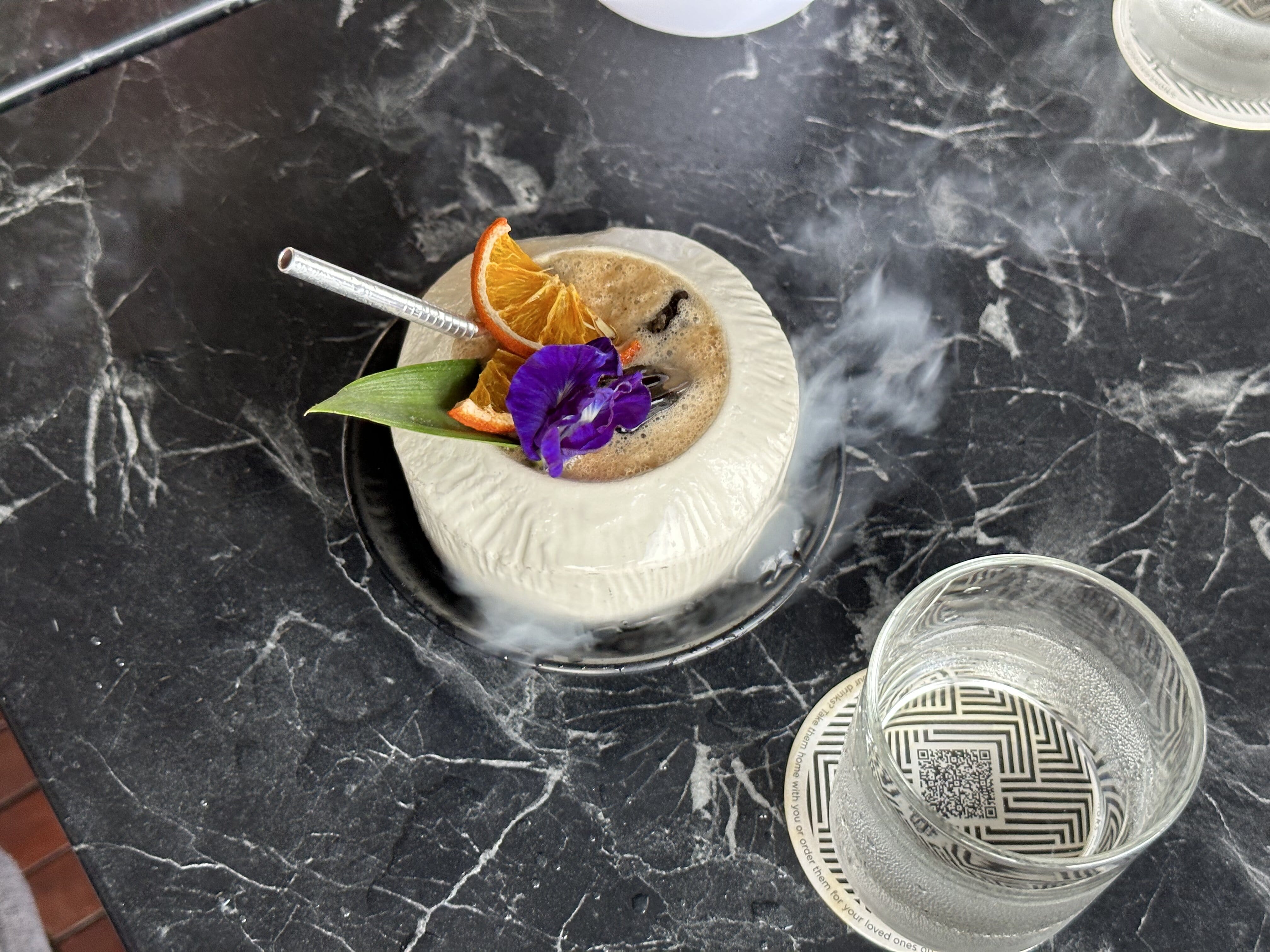 Feast your eyes on beautiful cocktails by Smoke & Mirrors, inspired by art.
After all the visual treats, it is time to head upstairs for happy hour at Smoke & Mirrors, ranked 60th in the 2022 edition of Asia's Best Bars list.
This is where the grand finale happens. A curated menu of 16 artfully concocted craft cocktails awaits, categorised according to the eight basic principles of art, ranging from movement and contrast to focus and pattern.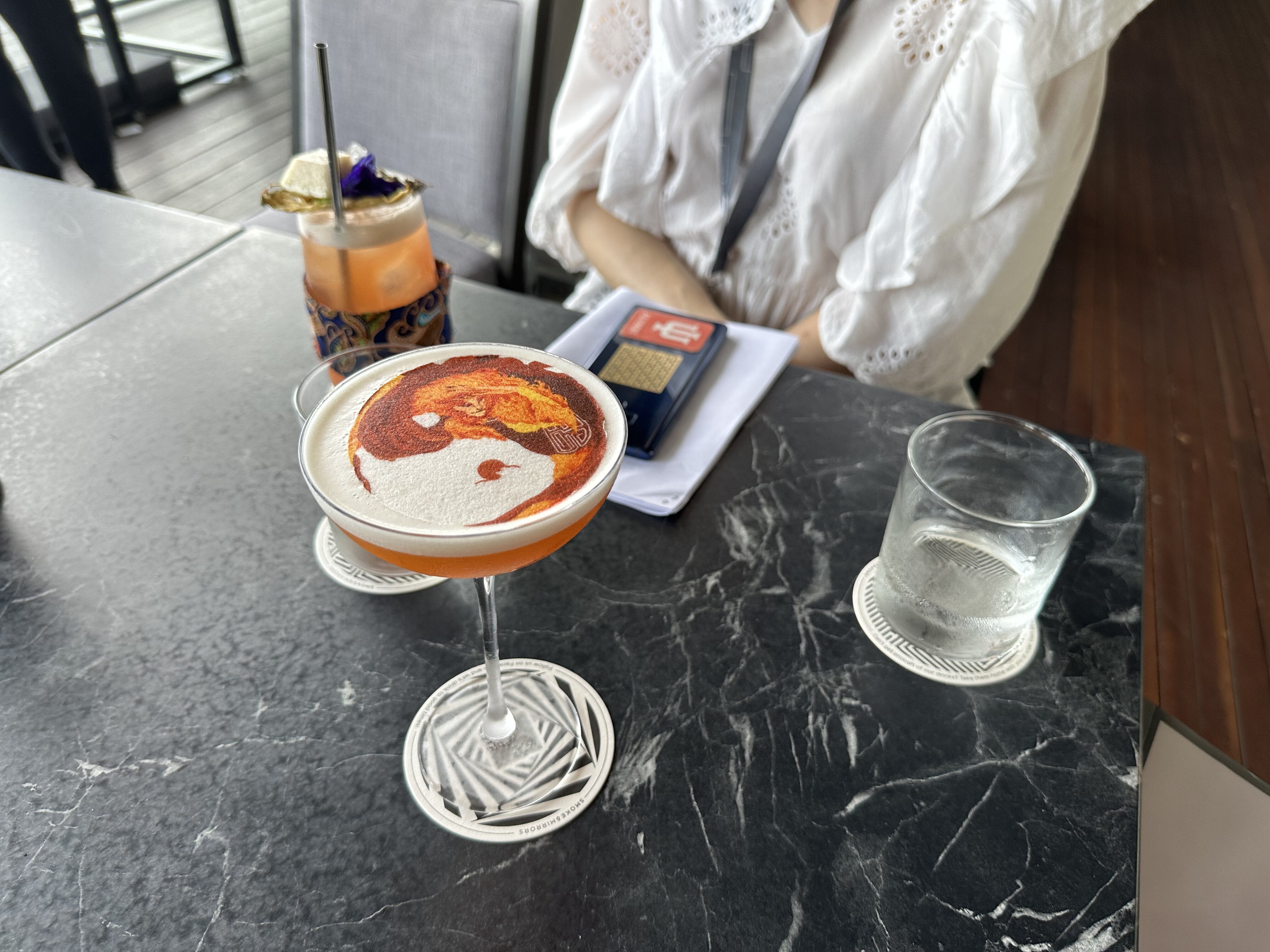 Can you guess which artwork inspired this gorgeous cocktail?
For the Portrait of Jose Rizal, there is the Man from Manila. Described as sweet, light, and clarified, it looks to represent Rizal's life with Filipino ingredients such as ube–a type of yam–and jackfruit. Nguyen's masterpiece has inspired the bar to concoct the deceitfully simple-looking Lacquer-tini. Like multi-layered lacquer art, its simple elegance belies a flavourful combination of rum, jasmine verte, acid, and sugar in a martini glass.
Sipping on these beautiful cocktails while admiring the sun setting over the scenic Singapore skyline is guaranteed to leave you and your date on a high for the weekend.
Get your creativity flowing while enjoying happy hour. The Art X Cocktails Tour is held at the National Gallery Singapore every Saturday and Sunday at 4pm.
Hungry for more events at the National Gallery Singapore? Check out Part One of See Me, See You: Early Video Installation of Southeast Asia.
Top image credit: National Gallery Singapore
All other images belong to Catch