There's always something fascinating about interactive exhibitions, and local artist Joo Choo Lin's Dance in the Destruction Dance seeks to bring you down a rabbit-hole of shifting realities.
Located at the Singapore Art Museum (SAM) in Tanjong Pagar Distripark, the art installations transport audiences to a multi-sensory world, where everyday objects are transformed into reimagined realities, forms, and human consciousness.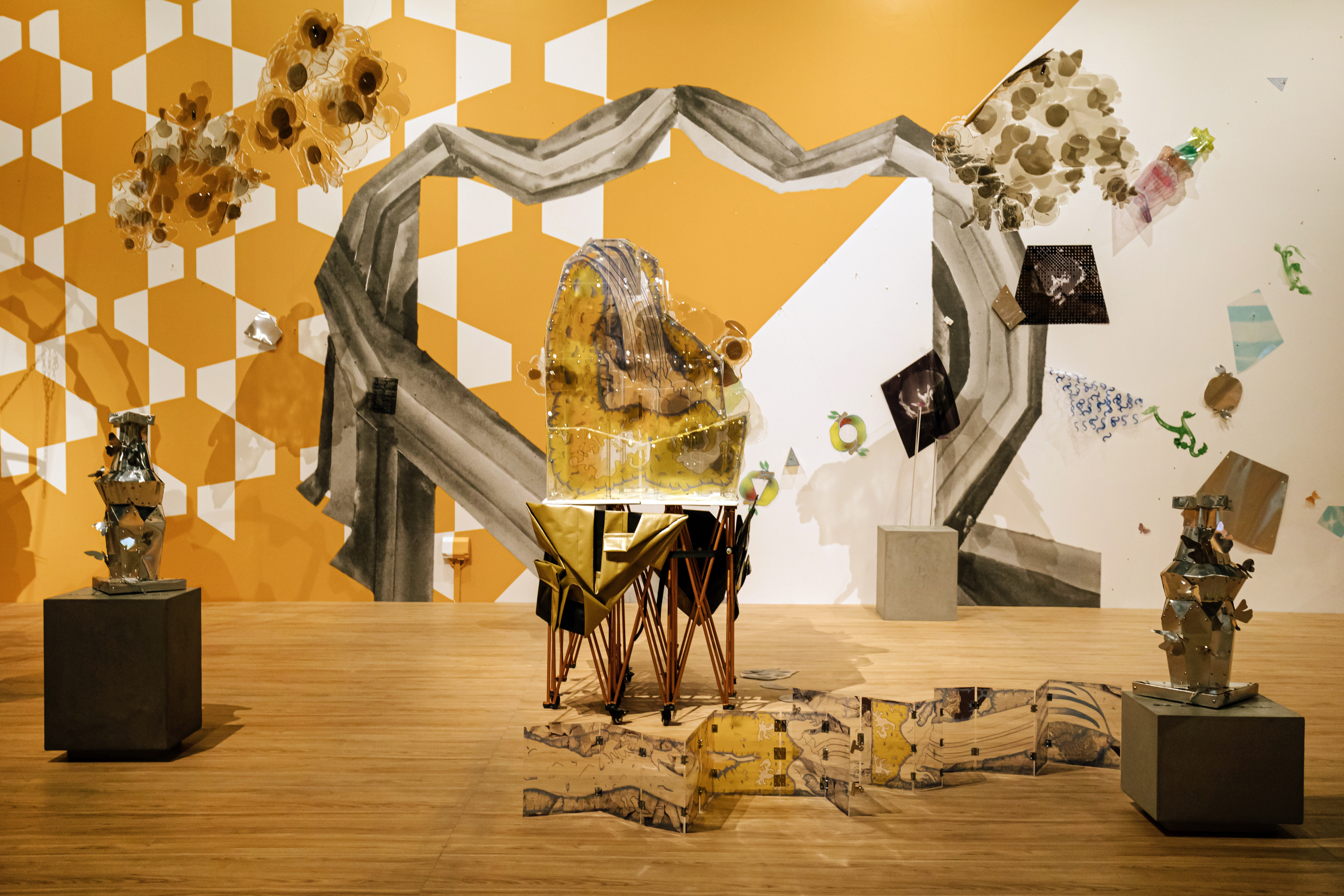 Wander amongst artworks featuring renewed iterations of Joo's past works, including I Only Make Friends with Money (2012) and Glue Your Eyelids Together (2017).
Stepping into the installation space feels like entering a whole new dimension. With films projected on all four walls, fragmented soundtracks on loop, and roaming lights casting shadows on the installations, the whole experience is borderline psychedelic. At first glance, you might be wondering what's going on, but that's exactly what Joo wants – to make us rethink what we assume about art and reality. And boy, does she succeed!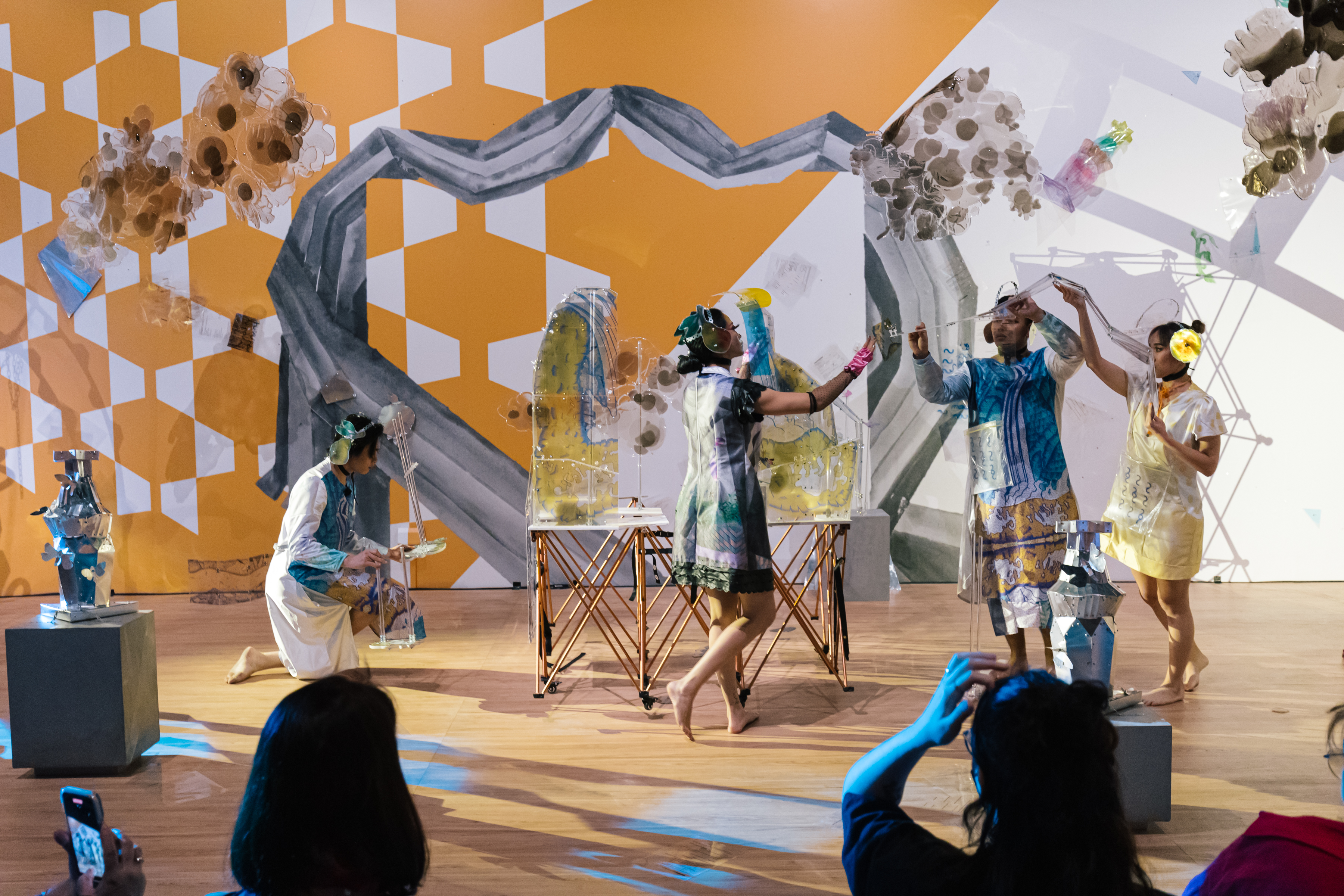 No two visits will ever be the same as the interactive exhibits are constantly evolving and shape-shifting into different forms, such as through theatrical performance pEARs ' --- --- --- ' in §pring. The two-part production was scripted by Joo herself while the original compositions are by sound designer and composer Joe Ng.
Actors decked out in eye-catching garb and wacky headgear take to the stage in an almost-hypnotic fashion to literally reshape the narrative of the various installations. It's amazing how the simplicity of everyday industrial materials like wood, foam, and plastic can be transformed into complex structures in an ever-changing exhibition, cementing the message that everything is not what it seems.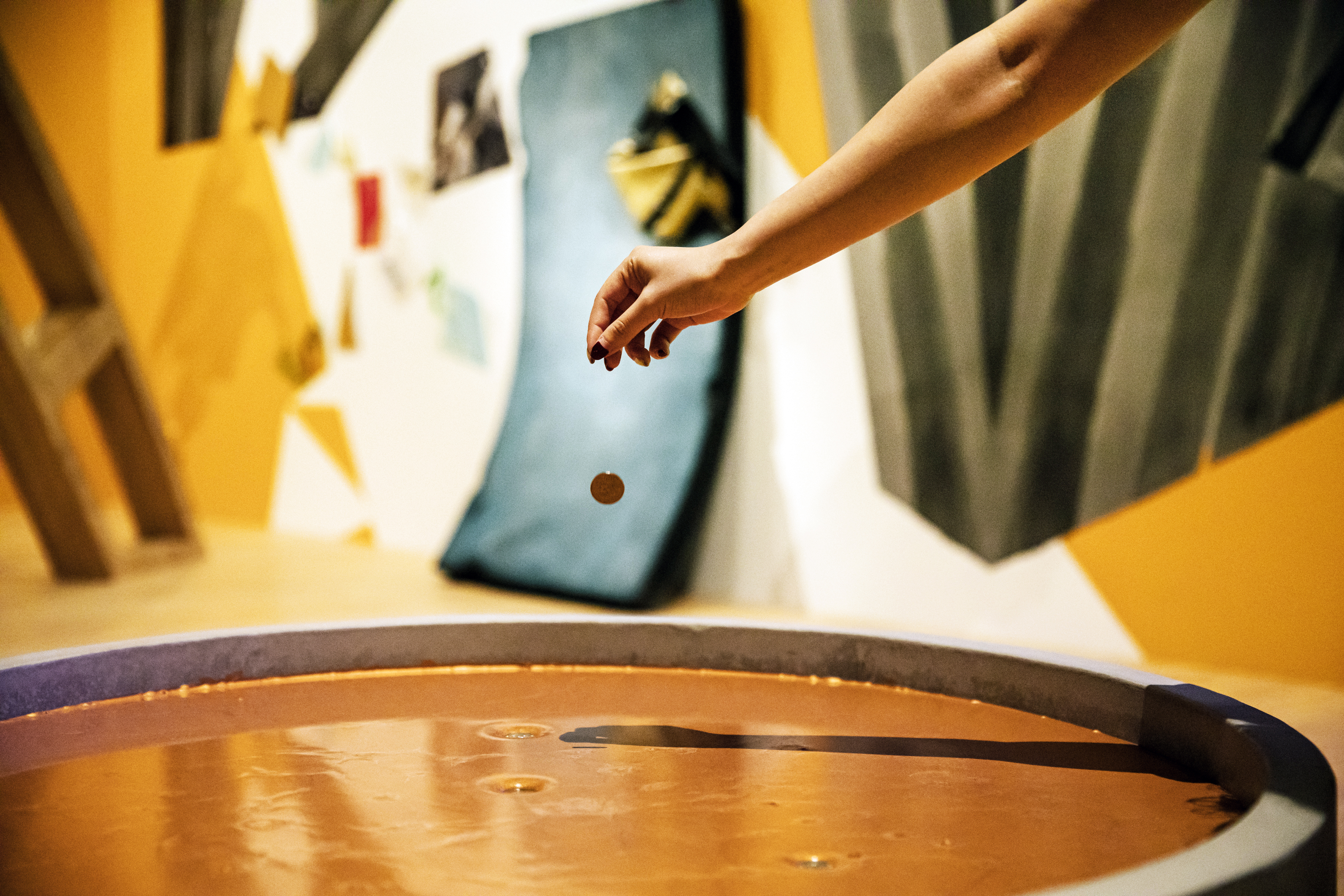 The fun part about interactive exhibitions is actually getting to physically interact with the installations and I Only Make Friends with Money does just the trick. Relive those childhood memories and cue Carly Rae Jepsen's Call Me Maybe – you get to throw a wish in a well!
Or a pseudo well, at least. After making a wish and all that jazz, toss your coin into the seemingly empty well and watch your coin slowly sink into a tubful of synthetic goo and eventually disappear from sight. This is definitely one for folks who enjoy watching those therapeutic slime videos on TikTok.
And the best part? That little act helps in contributing to a good cause - all proceeds will be donated to Joo's chosen charity at the end of the exhibition.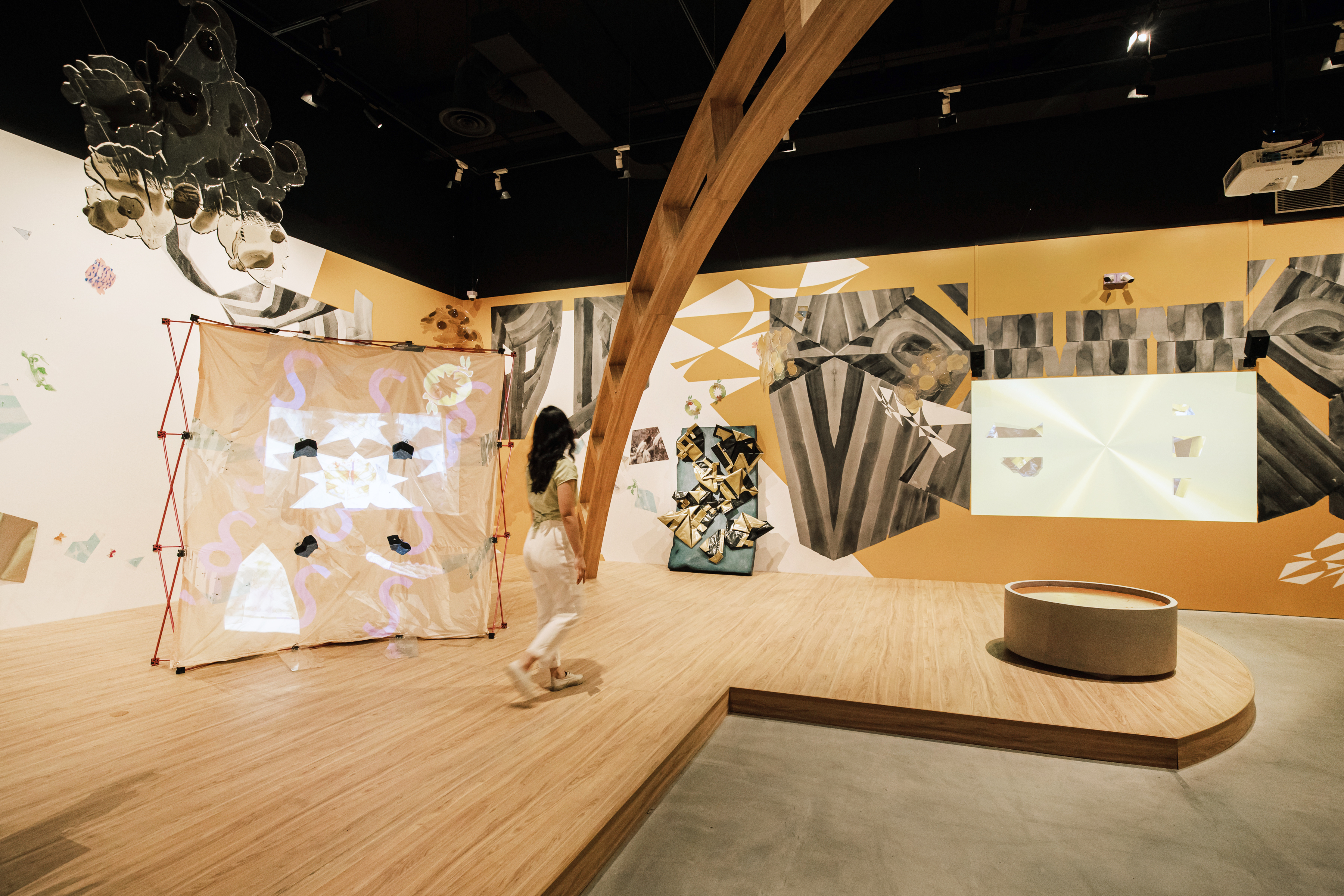 Dance in the Destruction Dance truly challenges us to rethink how we perceive the world by showcasing the hidden potential of everyday objects. With an array of intriguing installations, Joo invites us to explore the threshold of our own consciousness and see the world in a new light.
Joo Choon Lin: Dance in the Destruction Dance runs from January 13 to April 16, 2023.
Singapore Art Museum (SAM)
39 Keppel Road Floor 01 Tanjong Pagar Distripark 02 Singapore 089065
10am to 7pm daily
6697 9730
Admission is free.
All images are credited to Singapore Art Museum.