This is one date you'll definitely want to keep – Arts House Limited is inviting you to A Date With Tradition 2023 in conjunction with the Singapore Night Festival (SNF) 2023. Held at the Stamford Arts Centre, get ready for a dynamic duo of evenings packed with programmes that highlight the diversity of the arts and culture scene in Singapore. From local music groups and stellar dance performances to interactive craft workshops, A Date With Tradition 2023 introduces the magic of traditional arts in a whole new light!
1. Heal your mind, body and soul through Chinese and Malay dance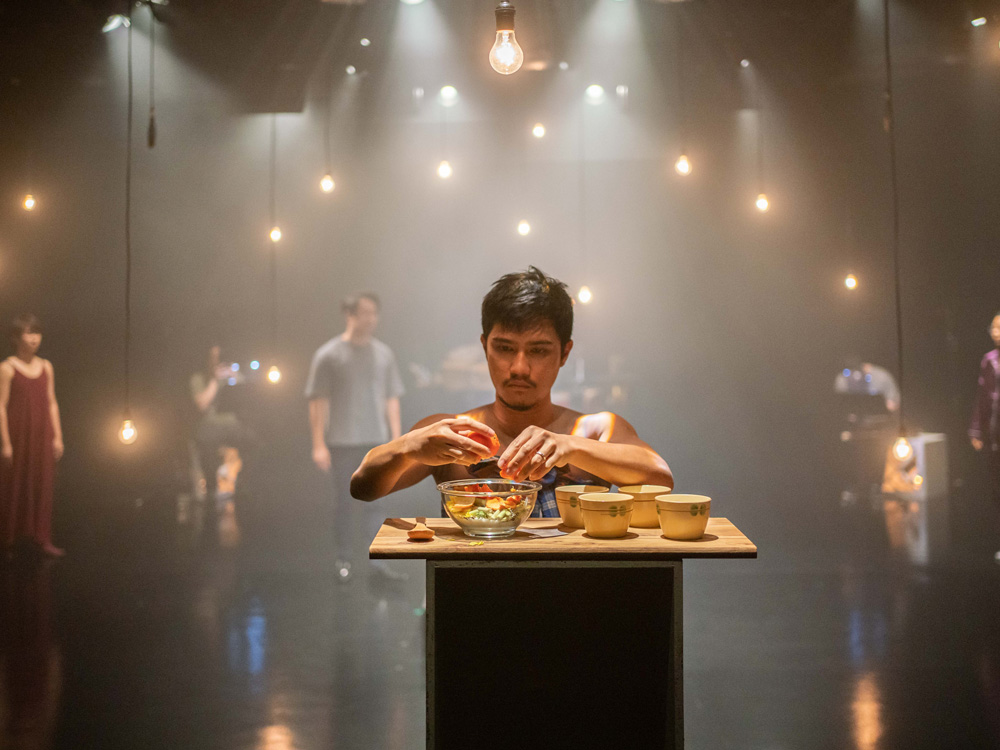 Delve deeper into wellness through a fusion of traditional Chinese and Malay dance.
Step into Kedai Sinseh, inspired by a Traditional Chinese Medicine (TCM) shop where cultures converge for holistic healing. United in pursuit of vitality, diverse souls flock to their kedai sinseh, bridging tradition and modernity. Drawing from Stamford Arts Centre's apothecary vibes, dance performance company P7:1SMA and Ding Yi Music Company have come together to concoct three remedies – Mind, Body, Soul – in a fusion fiesta of Chinese-Malay vitality. Witness this curative dance of cultures, pondering the elixirs of our well-being.
Catch the art of Kedai Sinseh from 25 to 26 August 2023 at 8pm and 9.30pm at the Black Box. Admission is free with registered attendance.
2. Create a Batik masterpiece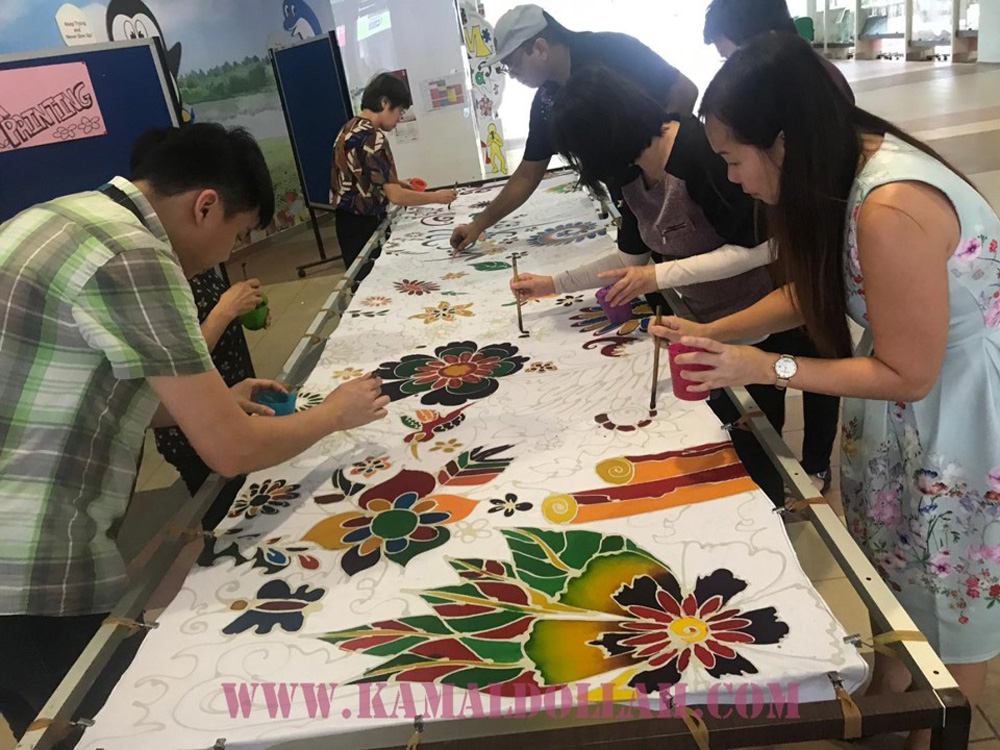 Bring out your creative spirit as a community in this giant Batik painting.
Grab a brush and join the squad of like-minded creative folks in shaping A Date With Tradition's grand Community Batik marvel. The perfect activity for family and friends to bond over, come together in experiencing the art of batik! This huge piece of artwork is the brainchild of artist Kamal Dollah which echoes the Gotong Royong spirit – where teamwork crafts the masterpiece. Become a part of artistic history and paint the town with creativity!
Unleash your inner artist with the Community Batik Project on 26 August 2023 from 5pm to 11pm at #01-01. Admission is free.
3. Step into Korean culture with the art of MInhwa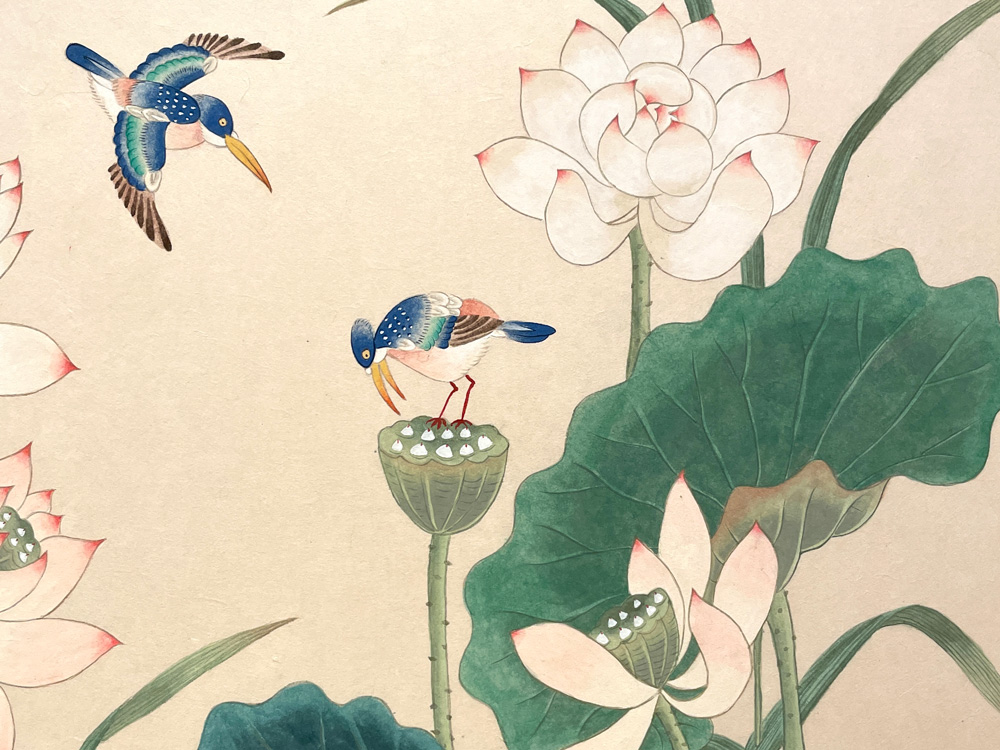 Learn all there is to know about the art of Minhwa from the artists themselves.
Experience the elegance of traditional Korean art form Minhwa. This folk Korean art transports you back in time to a past that's extensively rich in culture and depicts gorgeous reflections of flora and fauna. Explore an exhibition dedicated to this beautiful art form by nine artists from the Singapore Association of Minhwa Art (SAMA) and get the opportunity to interact with the artists themselves, including a special guest from Korea, Master Professor Song Chang Soo. You can even try your hand at getting creative with Minwa art!
Get a glimpse into the world of Minhwa from 25 to 26 August 2023 from 5pm to 11pm, and have a chat with the exhibition's artists on 26 August 2023 from 7.30pm to 8.30pm, at #03-02. Admission is free.
4. Learn to express yourself through traditional Indian Dance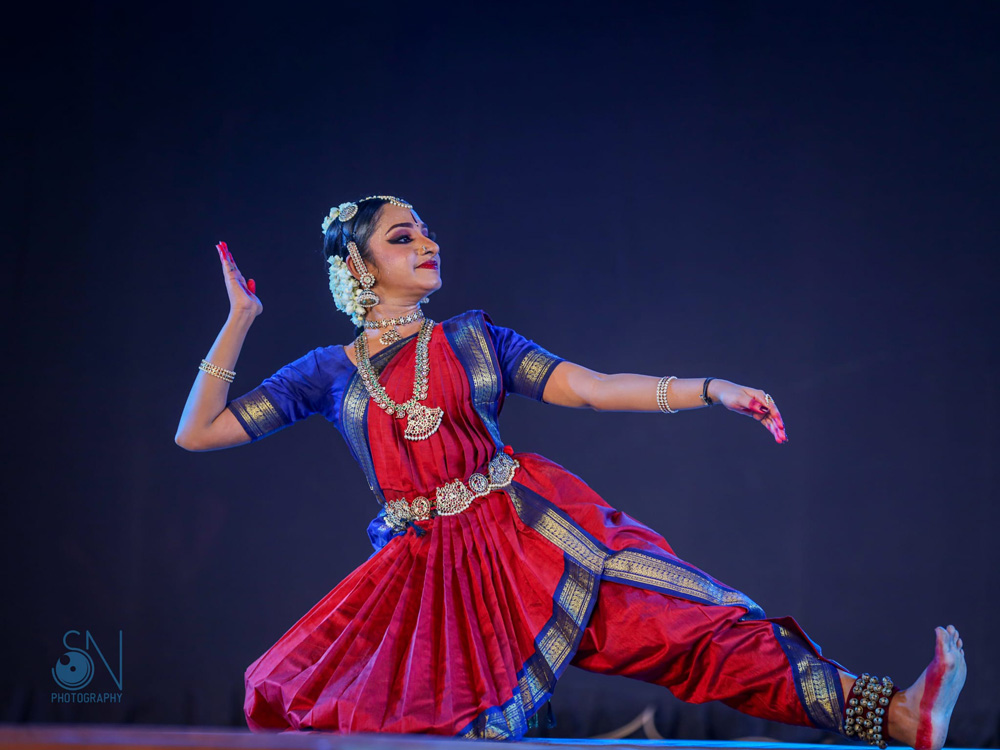 Channel your expressions through the movements of Indian dance.
Indian Rainbow II offers the full package when it comes to experiencing Indian culture and its traditional dances. Unravel the start of your journey literally by exploring saree draping styles under the guidance of an expert. Rolling in for round two (quite literally as well), the next part of discovery comes in the form of a dynamic duo of dance styles from India's heartlands – Kuchipudi and Bharatanatyam. Brace for insights, as internationally acclaimed Indian dancer Shantha Ratii decodes the magic behind these moves, from hand tales to expressive eye winks. It's not just a show – it's your chance to tango with tradition as you get to try out these moves and paint stories in this eloquent language of expression.
Try your hand at Indian Rainbow II: Saree draping styles from 5pm to 11pm at #02-03, and catch Indian Rainbow II at 8pm and 9.30pm at #02-01, from 25 to 26 August 2023. Admission is free.
5. Pen your thoughts down with calligraphy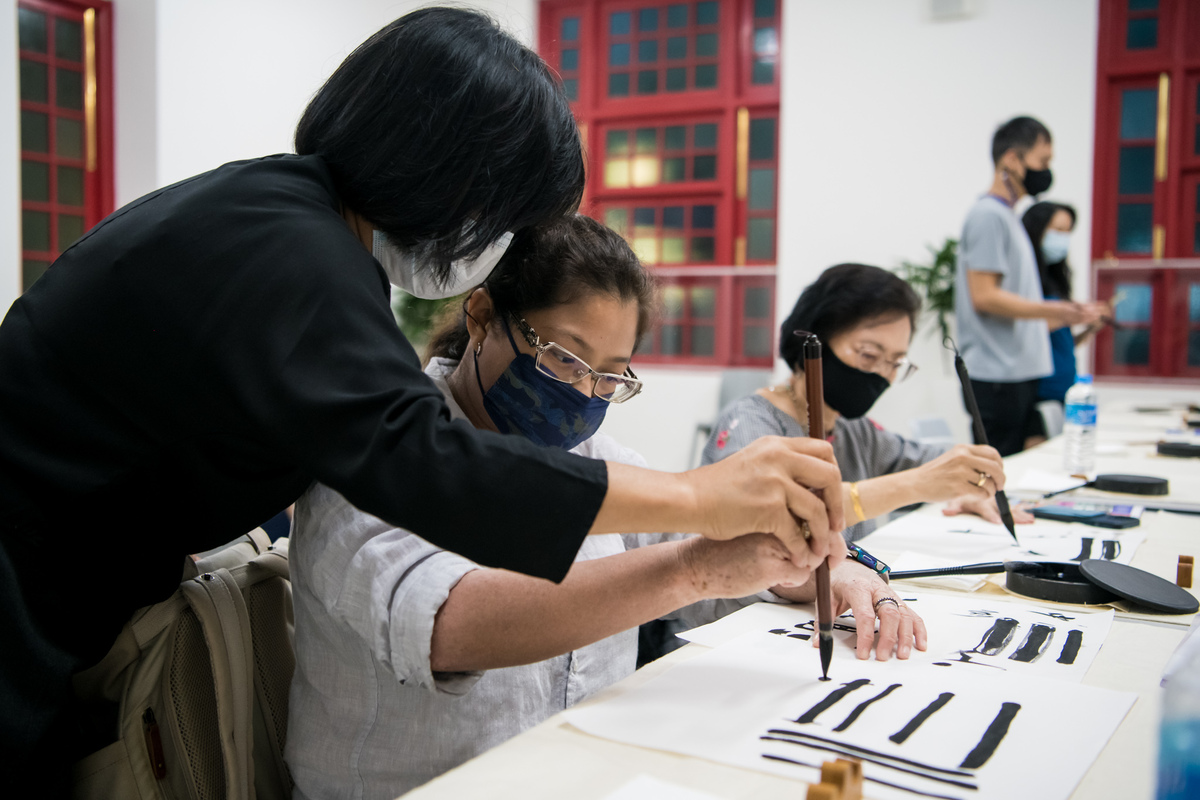 Channels your thoughts and feelings by penning them down in the elegant style of calligraphy.
Dip into the world of freestyle calligraphy and rediscover the allure of this traditional form of written artistry as you take the chance to script your work down for yourself or loved ones as a memorable note. You can also join forces on an epic communal canvas, where your words are turned into a giant work of art meant to comfort and inspire those around you. Inked inspiration at its finest, this workshop is spurred by artist Chee Sau Fen's captivating Thousands masterpiece that will be exhibited for these two days. It's not just writing – it's an ink-powered journey into tradition and innovation.
Master the art of calligraphy as you Write From The Heart from 25 to 26 August from 5pm to 11pm at #02-02. Admission is free.
More than 15 workshops and performances in keeping our diverse culture alive
With a variety of ethnic traditions infused in this mini festival celebrating our rich cultural arts scene, these two nights are guaranteed to keep you busy and even offers two selected food and beverage vendors to keep you all fueled up and ready to explore more about the charm of traditional arts. So mark your calendars and get ready to have A Date With Tradition 2023.
A Date With Tradition 2023 runs from 25 to 26 August 2023 at Stamford Arts Centre, Waterloo Street, #155, Singapore 187962.