Chinese ink master Liu Kuo-sung has never been one to err on the side of caution and tradition.
Indeed, that is the impression you get after experiencing Liu Kuo-sung: Experimentation as Method at the National Gallery Singapore, a retrospective of his 70-year career. With over 60 paintings and 150 items of different techniques and personalities from his personal archive on display, it shows that he is not one to shy away from exploring the unknown and pushing the boundaries of art.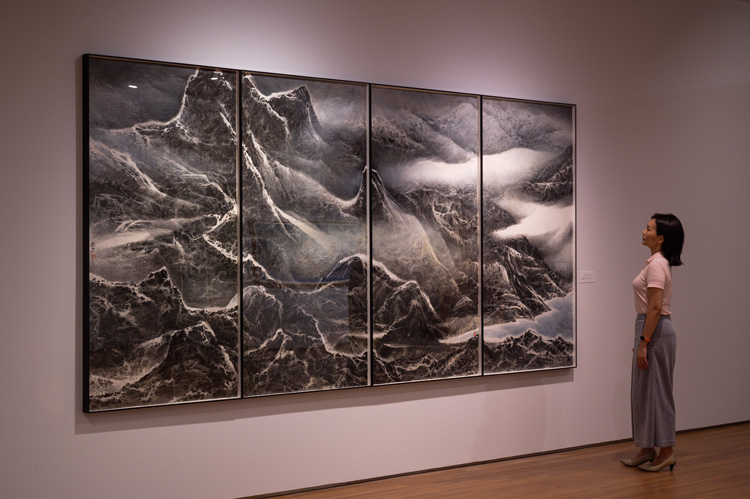 Over 60 paintings and 150 items from his personal archive, each showcasing unique personalities and techniques.
After weaving through two full galleries dedicated to him, a quaint little corner with two chairs and a TV screen rounds off the exhibit by playing a short documentary that explains the artist's aesthetics and attitude towards art. One particular line that he says in an interview deftly sums up his philosophy: "The studio is a laboratory."
He is, after all, well-known for his invention of the "Liu Kuo-sung paper", a type of coarse cotton paper with fibres glued to its surface. After painting over them, Liu peels the fibres off to create a labyrinth of white lines and textures in his final product. His famous Dance of the Black Ink (1963), which features thick ink strokes inspired by Chinese calligraphy, is the perfect example. Talk about a master of brush and paper.
Letting nature take its course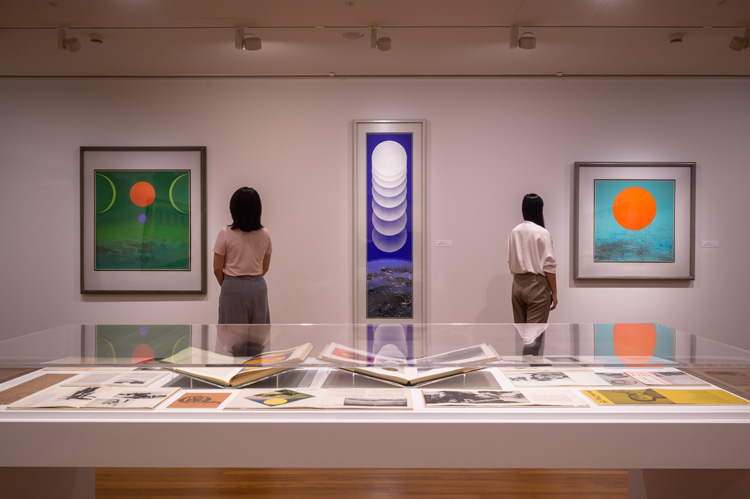 By blending tradition with the contemporary, Liu redefines Chinese ink painting, forging a fresh and innovative artistic approach.
In the late 1960s to 1970s, he reached for the stars in his work, churning out space-themed paintings that combined the tradition of western geometric abstract art with ink landscapes familiar to the eastern eye, in a bid to modernise eastern paintings. In Moonwalk (1969), Liu even incorporates the original source image of American astronaut Buzz Aldrin during the Apollo 11 mission in his painting and builds his landscape of the moon from that.
That's not all—he also pioneered other techniques such as water rubbing in the late 1970s. This technique involves dripping ink into a basin of water, laying a piece of paper gently on the water's surface and then allowing the ink to rise to the surface to stain the paper. And as the exhibit shows, more often than not, something magical is created.
Interestingly, this technique ties back to what he believes the meaning of 自然 (zì rán), which translates to "nature/natural" in English. Contrary to popular belief, this is not simply a literal reference to nature—though mountains and rivers are frequent subjects in his work—but a nod to how art should be a product of letting things, materials, and processes run their natural course.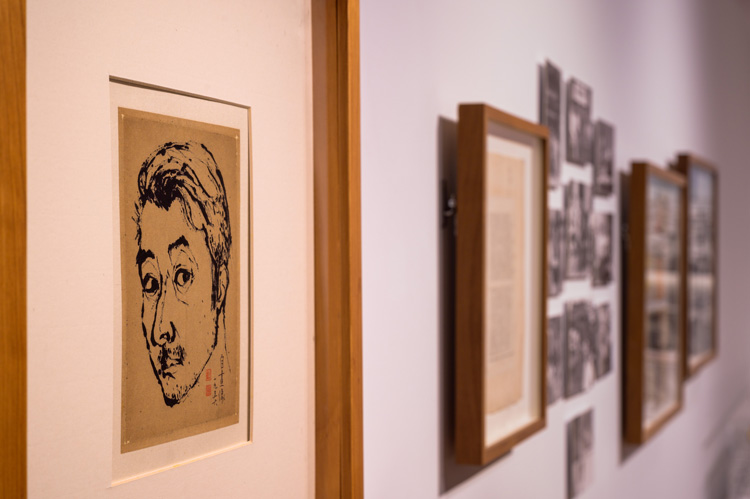 Venturing beyond the brush, Liu experiments with diverse materials and textures in his art.
It makes sense for a non-conformist like him, whose works are always hovering in between the realistic and abstract, east and west. If we had learnt anything from his exhibition, it is that we should see the artist as a scientist too, constantly experimenting and fearlessly pushing the boundaries of his creativity.
A picture paints a thousand words. Head down to Liu Kuo-sung: Experimentation as Method at the National Gallery Singapore from 13 January 2023 to 25 February 2024. An exclusive tour of the exhibition is available at $8.
For those out there in your lover era (single or otherwise!), check out Catch's Hopeless Romantics itinerary for more exhibitions and events to spice up your next date.
All images are credited to National Gallery Singapore.