If you're a Singapore foodie, you'll probably have heard of Nouri, the Michelin-starred restaurant in Telok Ayer. But did you know it also has an experimental dining space upstairs called Appetite?
It's a place where you can savour omakase experiences, chill with friends over tapas in a cosy vinyl-record lounge, and feast your eyes on (free) art exhibitions.
Its latest show, titled
Table Manners
, quite aptly revolves around food.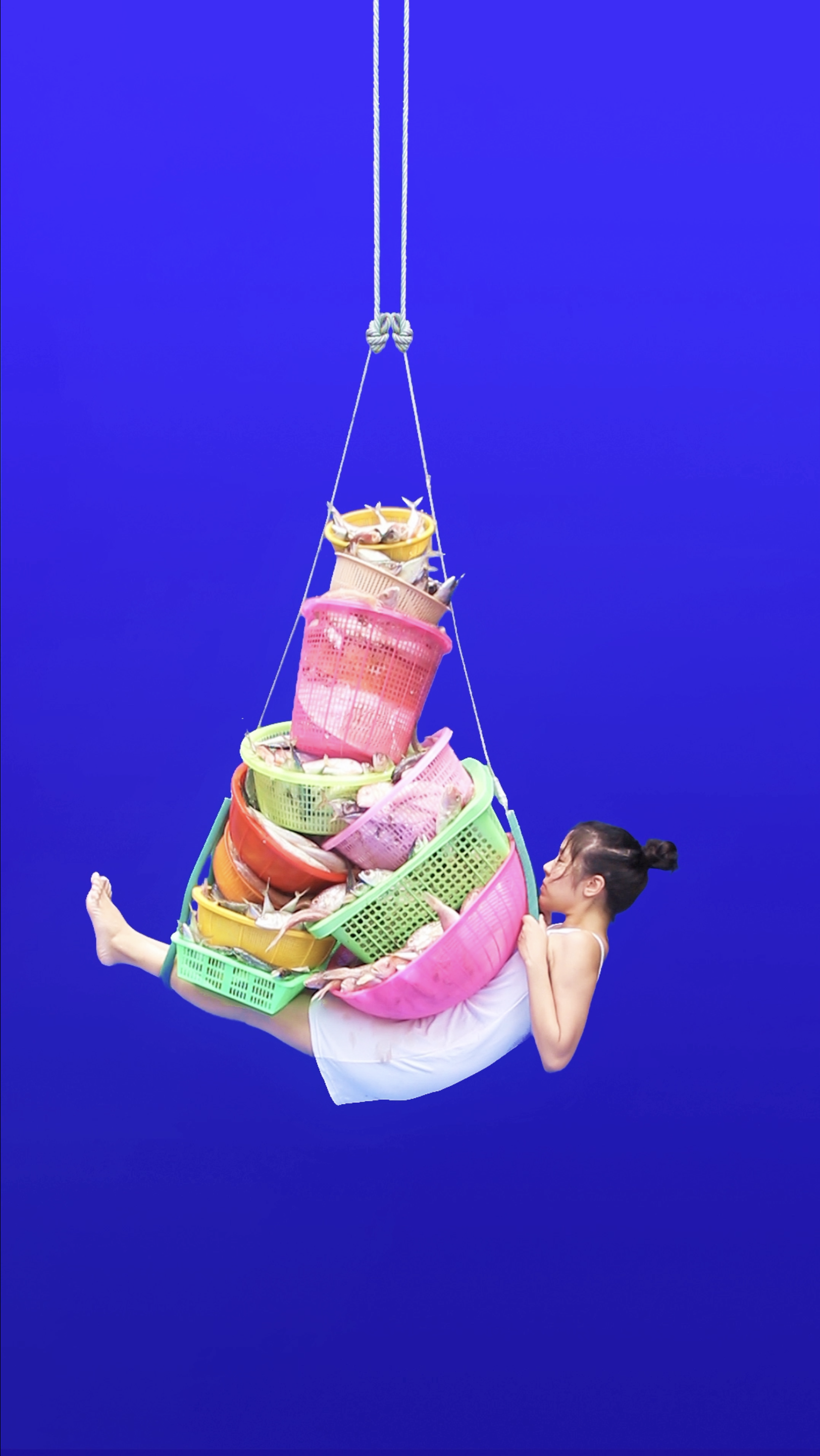 Carrier (Fish) (2017) by Kawita Vatanajyankur. Image credit: The artist and Nova Contemporary
One of the standout pieces is Carrier (Fish) (2017), a video work by Thai-born artist Kawita Vatanajyankur. Suspended by rope at her legs and back, Kawita's body arcs into a bowl-shaped curve. Balanced atop her stomach and thighs are basket upon plastic basket of raw fish, forming a stack that tapers like the slice of a pie chart. Artist and fishy cargo are hoisted up by a crane which lies out of view.
You can often spot Kawita in her art, where she uses her body to form the shape of tools such as spades or weighing scales. What is this saying about labour, consumption and the body? There's plenty of food for thought here.
Overall, Table Manners brings together 15 works by three artists and a collective who, in different ways, explore the manner in which food culture is shaped and shared in Southeast Asia.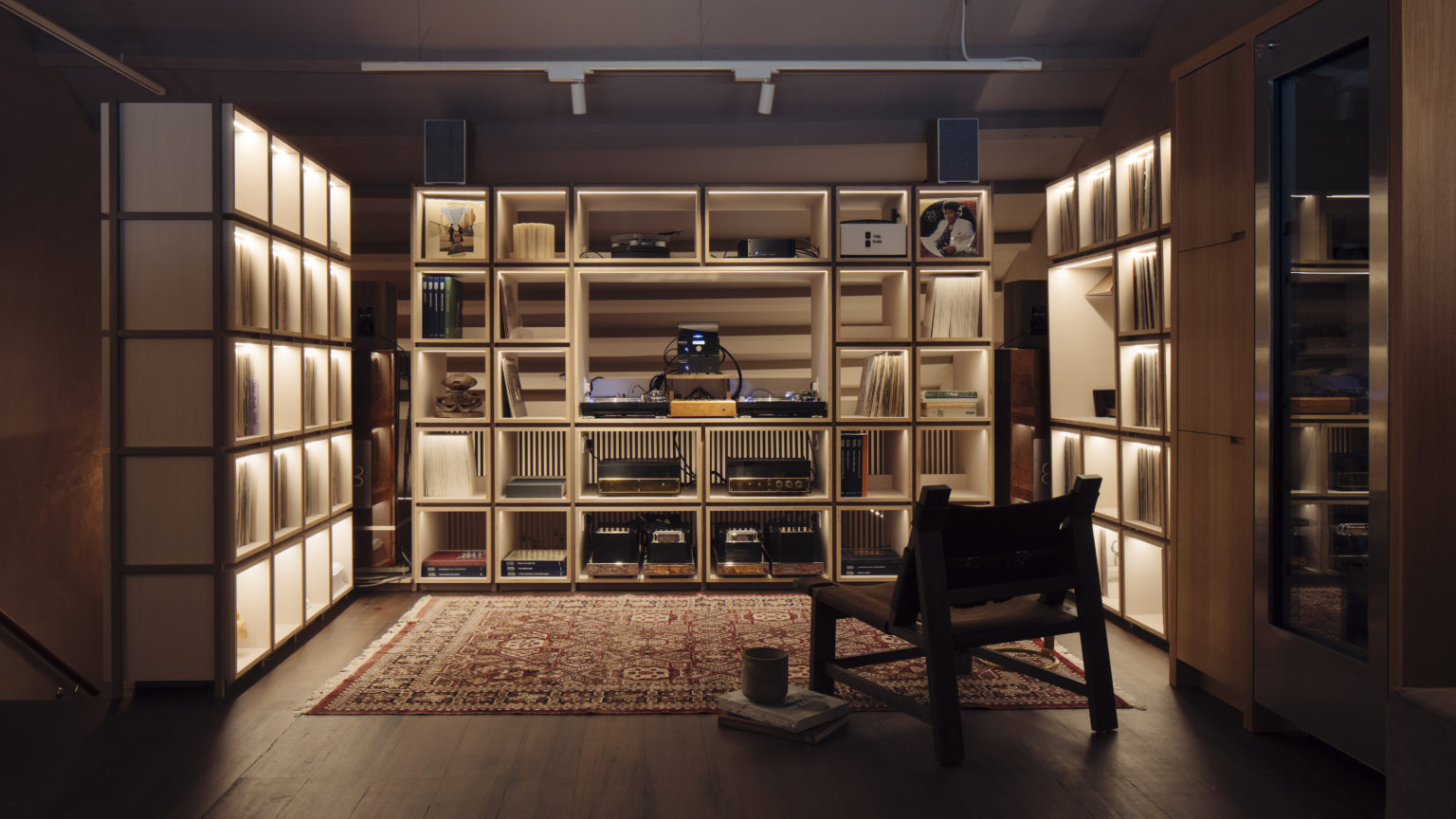 Featuring Appetite's vinyl-record lounge. Image credit: Appetite
Table Manners is not your usual white cube gallery exhibition. Visitors will encounter artworks in different parts of the Telok Ayer shophouse unit, for example in Appetite's "R&D kitchen" where the omakase dinners are served. Other works hang on the walls of the entrance corridor and a vinyl-record lounge.
Like any art worth its salt, the works on display at Table Manners do more than decorate. They often begin with something food-related, but cast their net wider to explore larger social and political issues such as globalisation and the environment.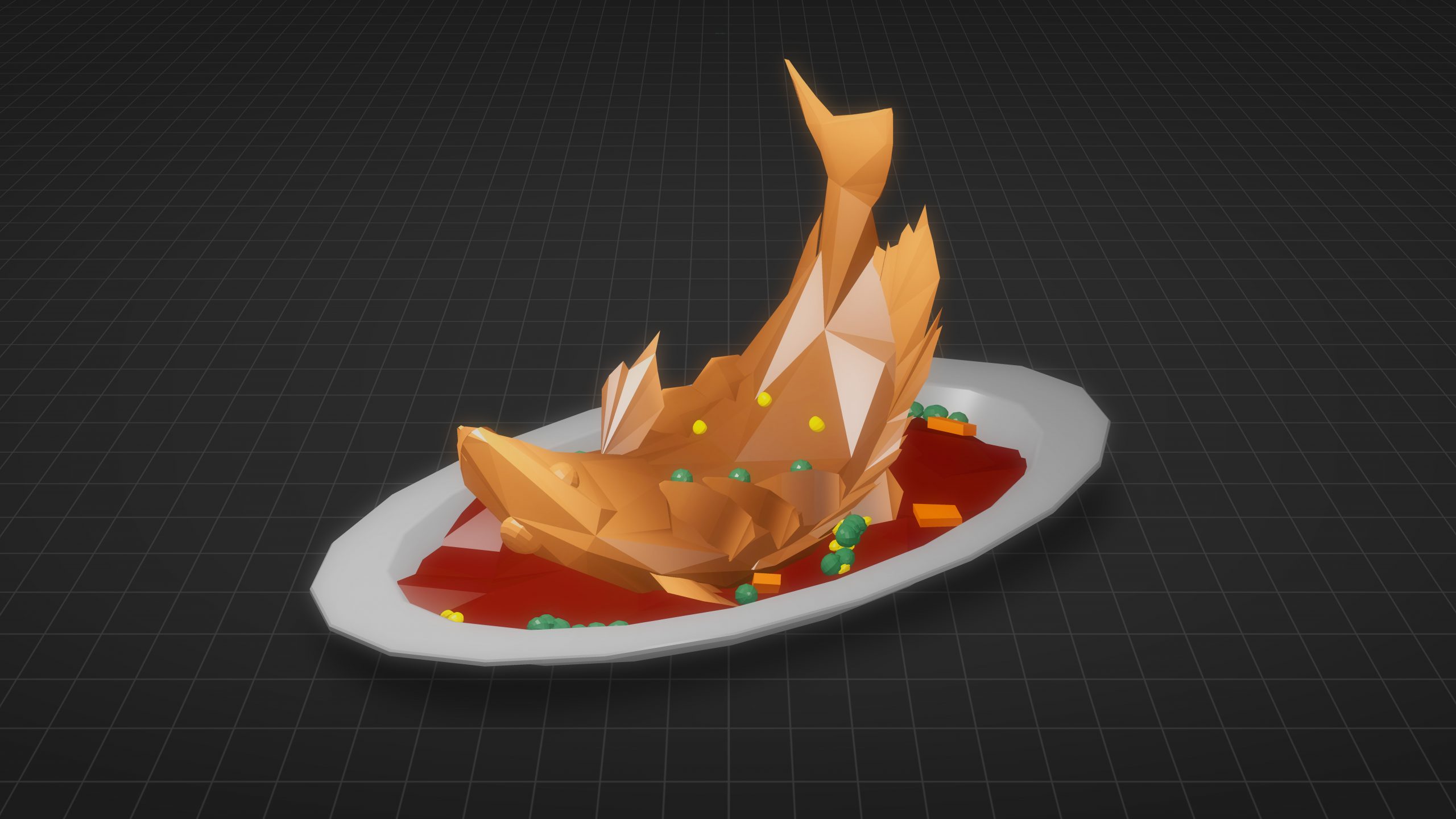 Eight Immortals Crossing the Sea All Fish Banquet (2021) by Hoo Fan Chon. Image credit: The artist
The "fishy" theme continues with Malaysian artist Hoo Fan Chon, who looks at the way fish are presented in Chinese restaurants – places where culture and social status are often seen at play. In his video Eight Immortals Crossing the Sea All Fish Banquet (2021), for instance, eight premium fish – dressed and plated for a Chinese banquet – are introduced in a kind of whimsical pageant. Talk about a fishy fashion show.
Culinary Crossroads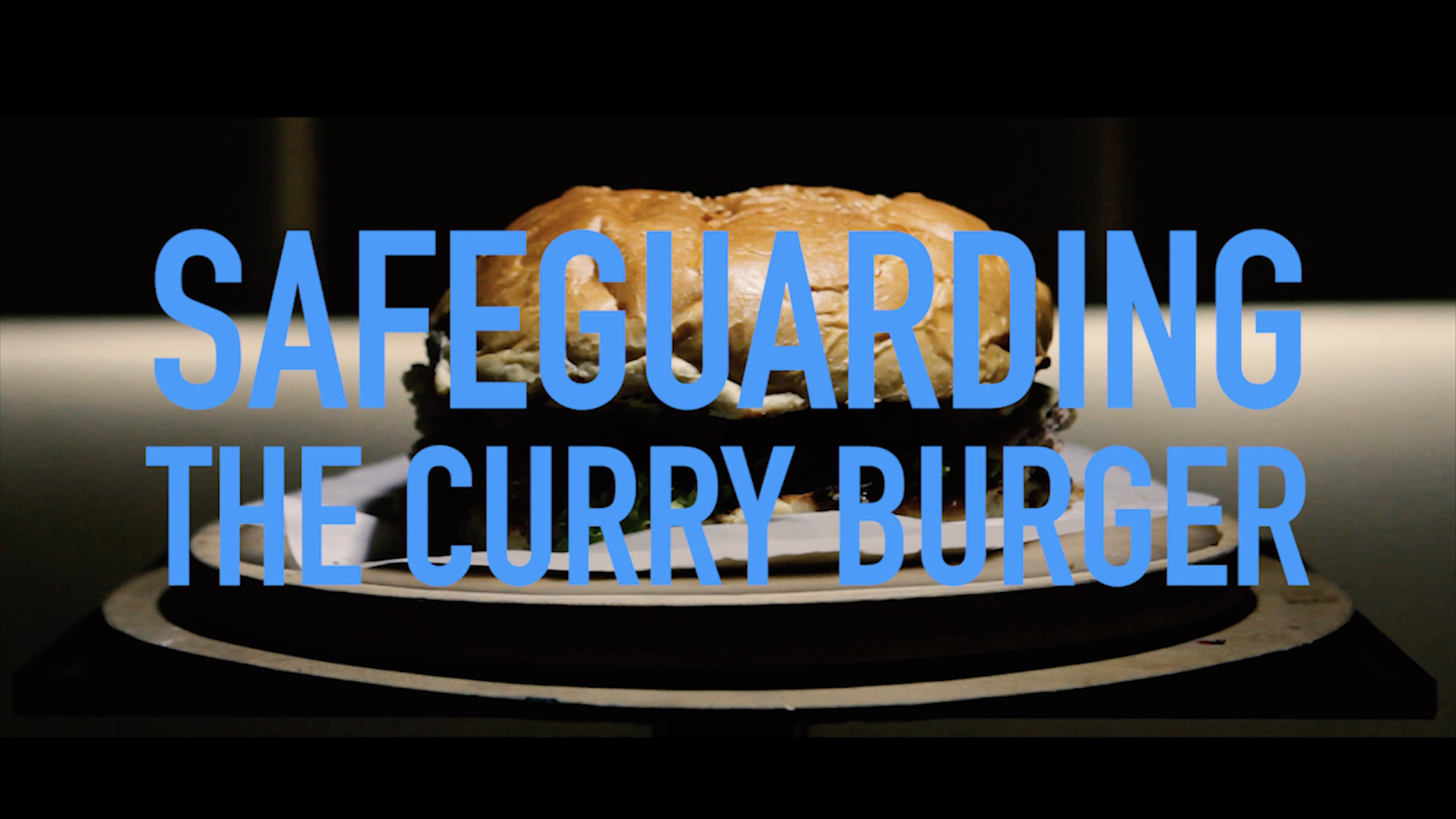 Safeguarding The Curry Burger (2018) by Elia Nurvista. Image credit: The artist
In Singapore, we're used to food wars: which country really invented chicken rice or cendol? Many of us will therefore probably relate to Elia Nurvista's tongue-in-cheek video Safeguarding The Curry Burger (2018) – which also references the murky origins of foods. The Indonesian artist has staged a mock-United Nations debate where representatives from countries such as India, Japan and Germany argue about which country the fictional "curry burger" really belongs to. Behind the jokes are fraught questions of cultural authenticity, inheritance and ownership.
Exhibition curators Clara Che Wei Peh and Seet Yun Teng have made some great choices in Table Manners. The result is a visual "tasting menu" that will delight visitors and leave them hungry for more.
===
Table Manners is on at Appetite, 72A Amoy Street, till May 13. Admission is free. Email info@appetitesg.com to book a tour.
Top image credit: Appetite