If you're into culture and the arts, you'll be up to date with the latest exhibitions, theatre productions and comedy shows in Singapore.
But what about the "culture" that's living and breathing at your very doorstep? When was the last time you chatted with your neighbours? How well do you know the hawker uncles and aunties in your 'hood?
If you struggle to answer these questions, the annual My Community Festival may be just the thing for you. Over two weeks in August, about 100 tours, talks, and tastings will spotlight everyday people and places around Singapore and Malaysia.
This year's star attraction is the historic Chinatown Complex, a bustling wet market and hawker centre that opened in 1983.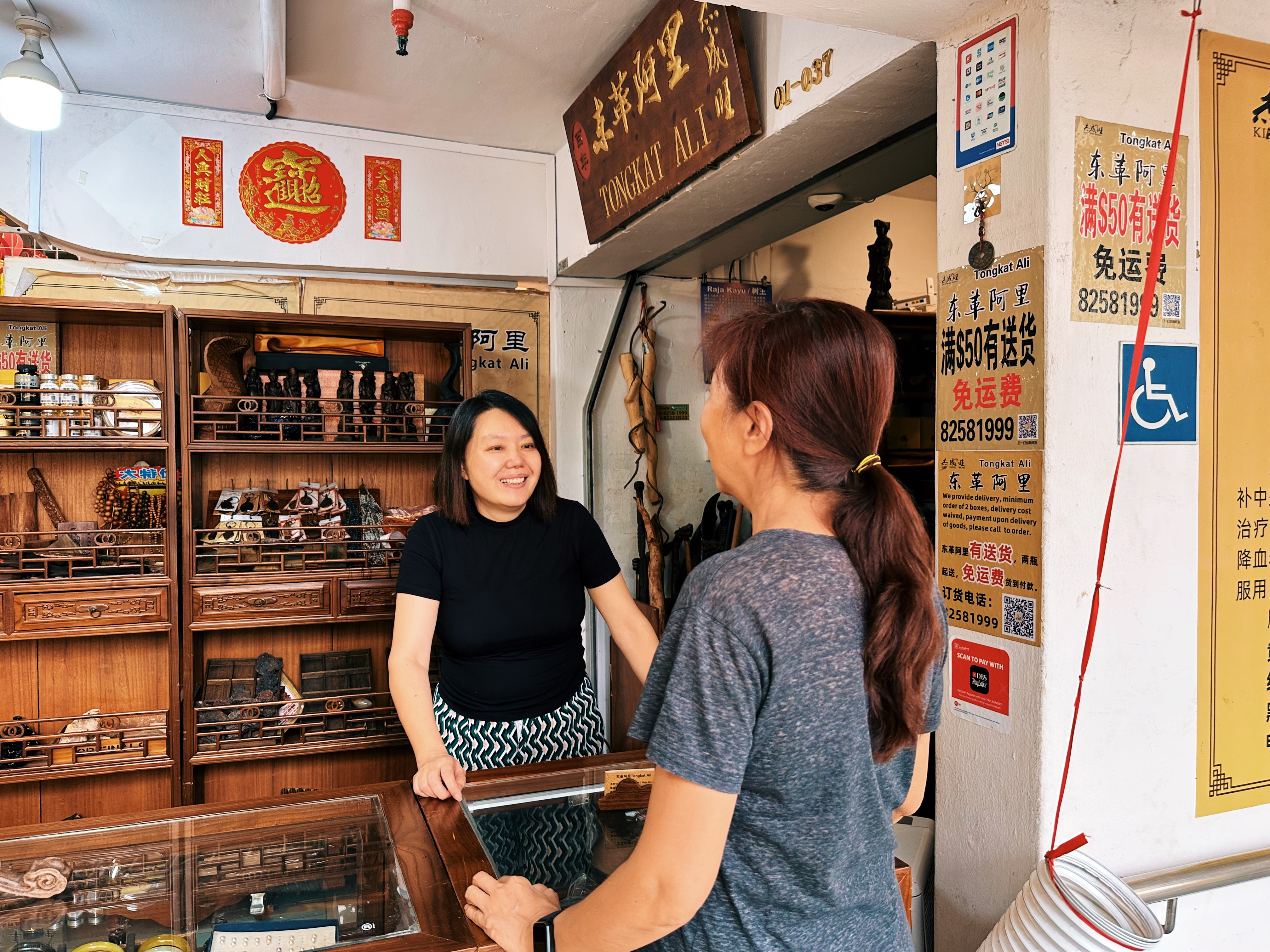 Dig deeper into the stories and history of Chinatown Complex through their stall owners.
Festival attendees will get to hear the stories of dozens of stall-owners who call the place home—such as cheongsam shopkeeper Ang Li Zhen, vadai snack vendor Muthiah Vijayaletchimi, and the seller of the traditional "tongkat ali" aphrodisiac Yilin Wang.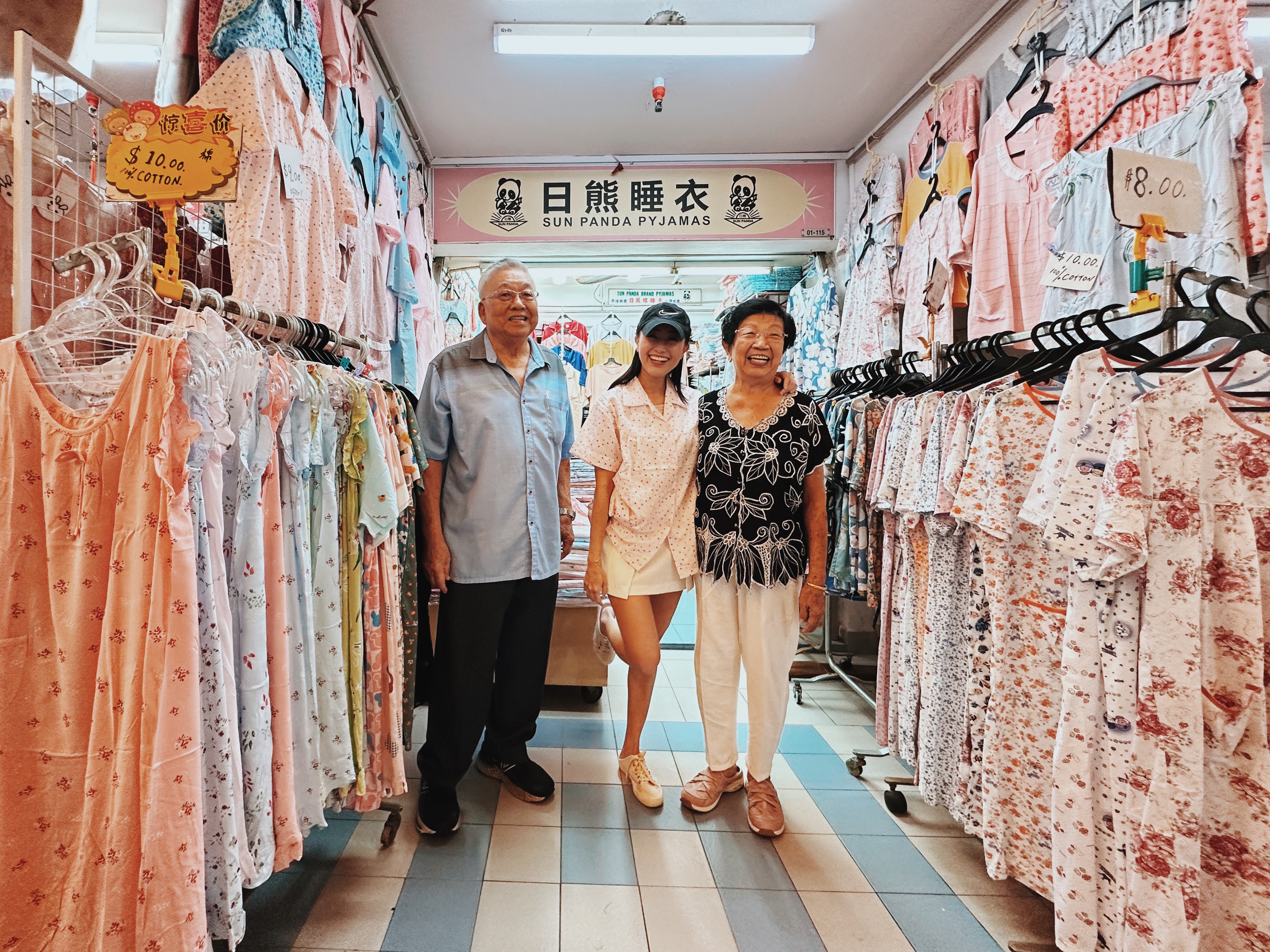 Grab your own pair of old-school night threads!
Be sure also to look out for a store selling nostalgic Good Morning towels, a vendor of old coins and rare "banana" notes issued during the Japanese Occupation, as well as an old-school pyjamas store run by an elderly couple who have been plying their wares in Chinatown for decades.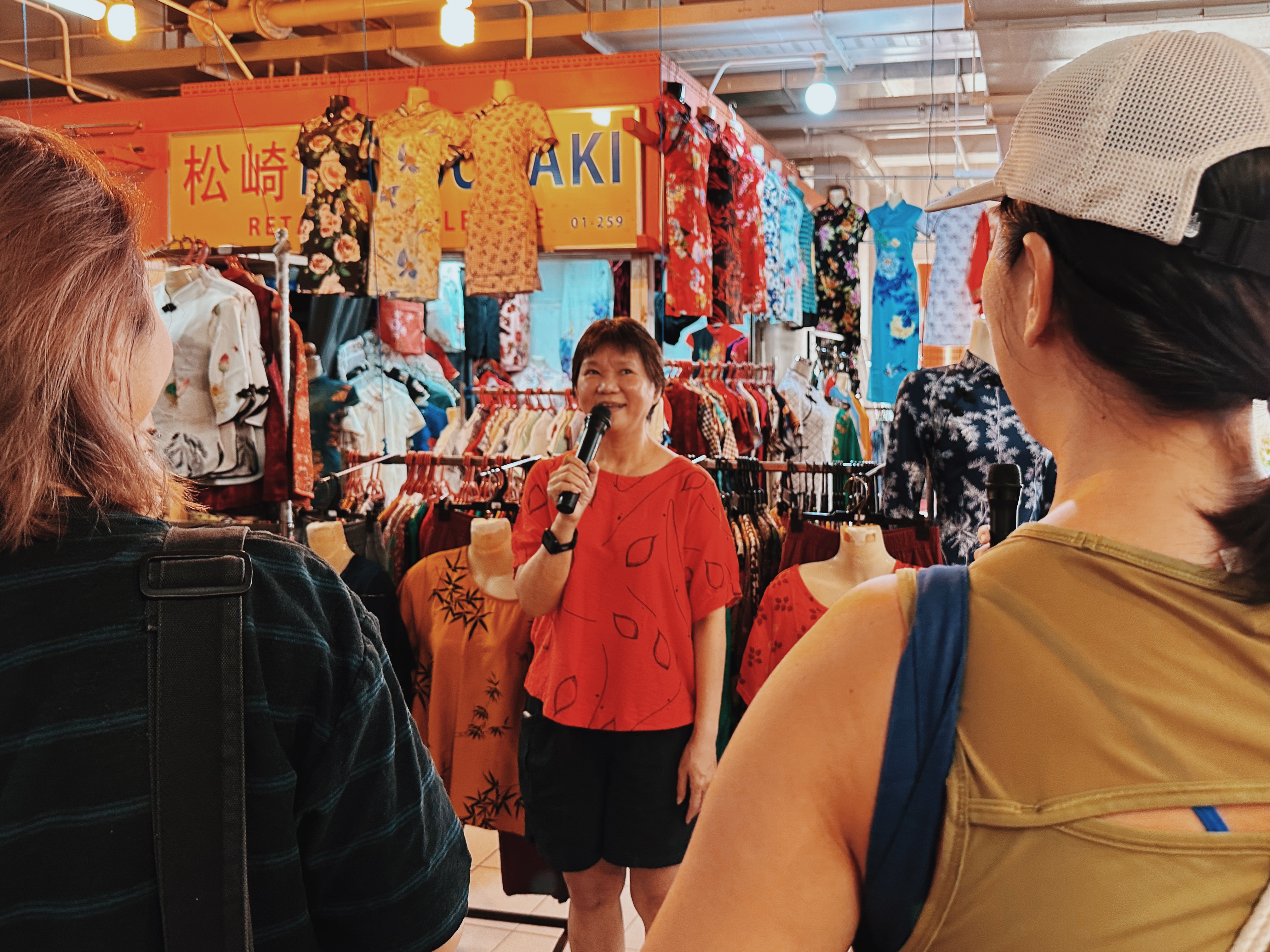 Catch an insider's view of the whole complex with Madam Ang's free tour.
Some storekeepers, such as Madam Ang the cheongsam seller, will run free tours of the complex during the festival. There will be sharing sessions by other people too, such as mural artist Yip Yew Chong, who will spill the tea on how Chinatown inspired his art.
Biggest-ever festival
Themed "Love My Neighbour" and organised by non-profit organisation My Community, this year's festival is the biggest edition yet and extends well beyond Chinatown.
The nocturnal "After Hours" series shines a light on the people and places that come to life after the sun goes down. You'll have the chance to meet the fishmongers of Senoko Fishery Port, which closes for good in March 2024; unearth the history of Bukit Brown Cemetery on a guided tour; as well as explore the lorongs (lanes) of Geylang.
Ever wonder where your favourite fruit uncle gets his goods from?
For the first time, there will be day trips to Malaysia too. Anyone curious about where Singapore's fruits and leafy greens come from can book seats on chartered buses that will take them across the Causeway to visit pineapple, papaya and prawn farms and more.
Heritage lovers can also learn more about lesser-known places of worship, such as the Russian Orthodox Church and Kampong Lorong Buangkok Surau Surau Al-Firdaus—Singapore's last kampung-style Islamic assembly building—under the festival's "My Prayers and Practices" series.
At its heart, My Community Festival celebrates the stories of everyday people. Perhaps all it takes is a conversation to spark the start of a meaningful connection.
Chimpanzee to take the stage in Singapore. Image credit: Richard Termine
"We might be neighbours by chance, but we should also be friends by choice. That is what makes a community come alive, and part of a living heritage," said festival director Kwek Li Yong. "At My Community, we believe that all heritage is intangible, and any tangible asset—such as buildings and places—are meaningful only if we attach our interactions, stories, and memories to them."
Get to know your neighbourhood uncles and aunties at My Community Festival, which runs from 4 to 20 August 2023. Admission is free or ticketed, depending on the event.
All images belong to Catch.