There are plenty of reasons we love the theatre. A big one is it has the power to transport us to different worlds while making us see our own reality with new eyes.
That's something you can look forward to in Immortal Variables, a brand new contemporary thriller by Singapore's Nine Years Theatre and Taiwan's Hsing Legend Youth Theatre.
It's a web of intrigue: in an island nation set in the near future, a president uses a supercomputer to help him control his citizens. One day, he is kidnapped by anti-government forces who are determined to destroy the "dark technology" embedded in the computer.
The struggle between the common people and those in power—and the ethical issues posed by technology—are central themes in the play, whose title references the legendary Eight Immortals of Chinese mythology.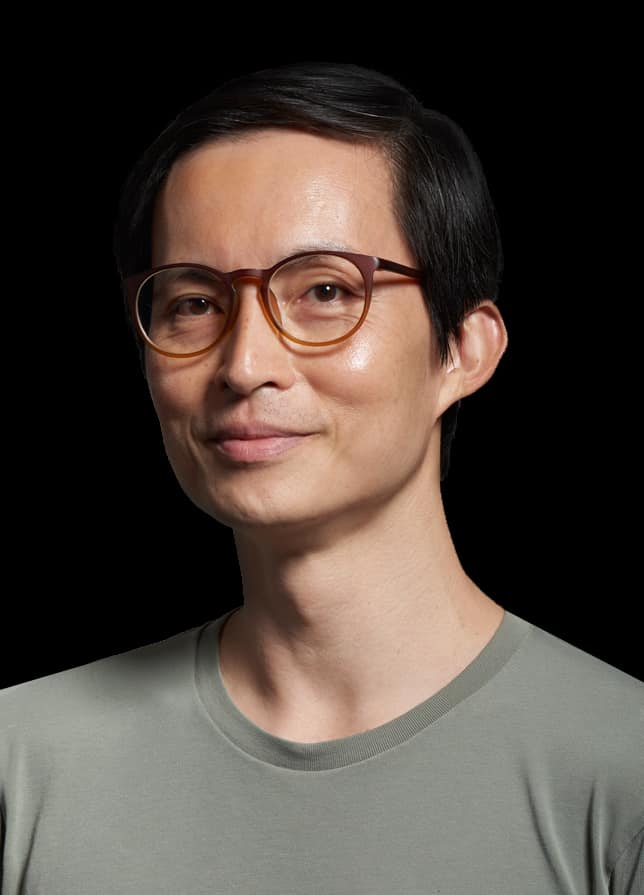 Nine Years Theatre's co-founder Nelson Chia who wears many hats as an acting coach, award-winning director and performer, playwright and lecturer.
"For quite some time, I'd been fascinated by the Eight Immortals," said Nine Years Theatre's co-founder Nelson Chia via Zoom, between rehearsals in Taiwan.
"They are not (just) one deity, they are a group—very much like The Avengers, or the Justice League. They were selected by the people over hundreds of years. I thought it could be a representation of the people's wisdom, and people's power."
While the play draws on the Eight Immortals as symbols, the deities won't be appearing on stage in traditional costume, added Chia, who is also the playwright and director.
Eight Immortals crossing the (South China) sea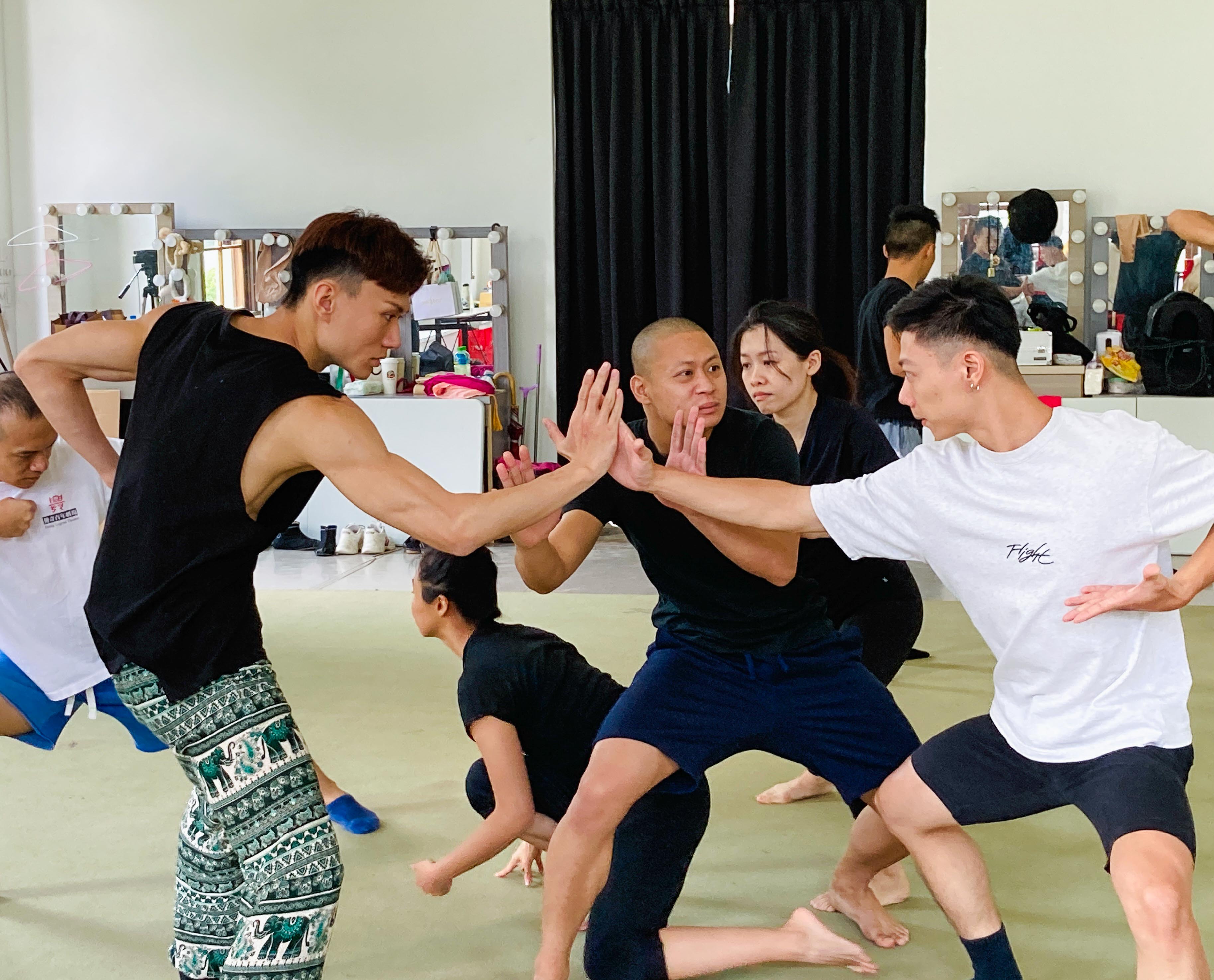 When local artistic talents meet another force to be reckoned with.
This is the first time Nine Years Theatre is collaborating with a foreign Chinese theatre group in this way.
It all began when the international manager of Contemporary Legend Theatre—the parent company of Hsing Legend Youth Theatre—approached Chia at a 2017 conference in New York. The Taiwanese troupe, known for its Chinese opera works, was looking for a contemporary director who could expose its young artists to new types of material.
After meeting for workshops in Taiwan and Singapore in 2018 and 2019—and a hiatus during Covid-19—the production is finally seeing the light of day.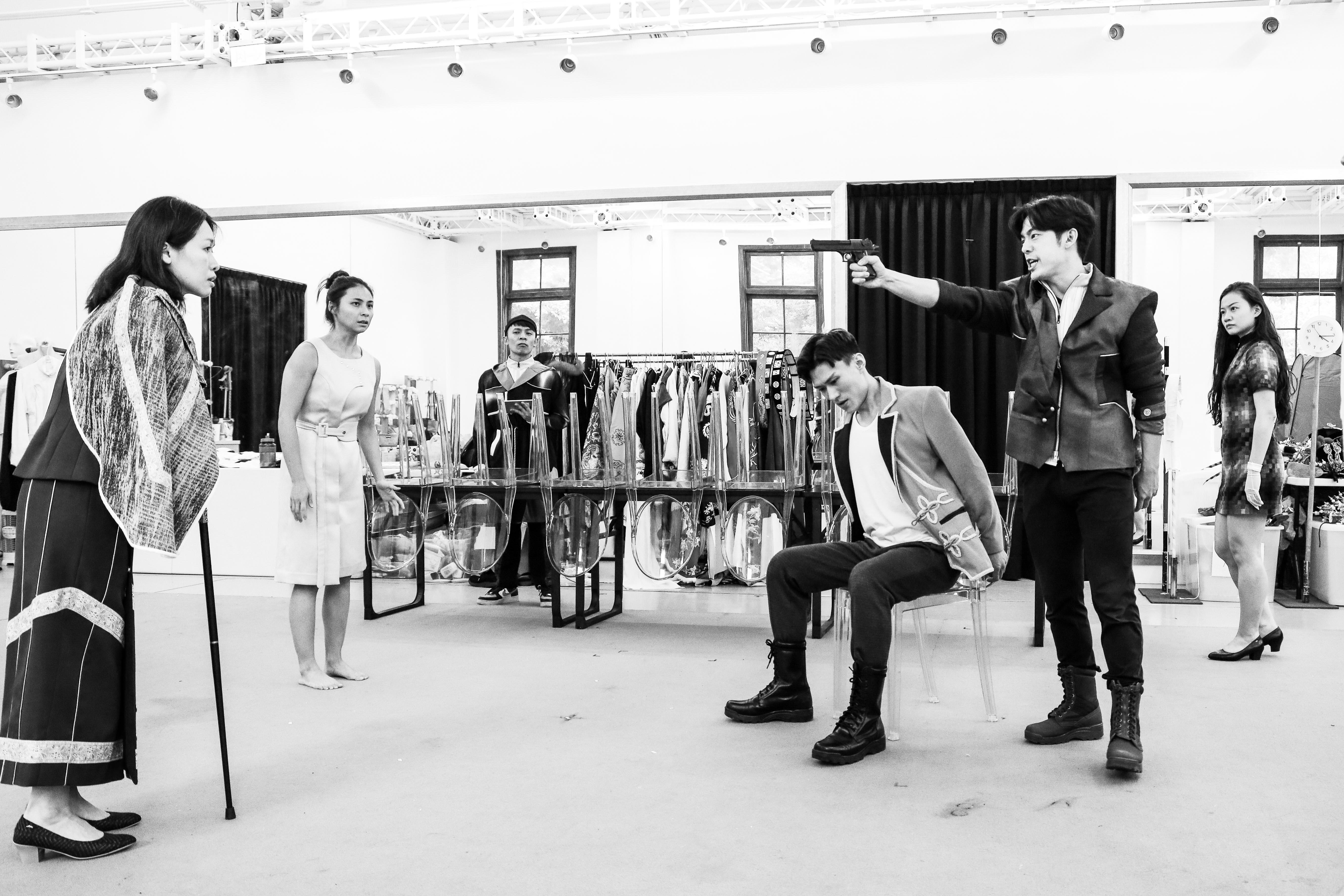 What happens when you mix futuristic elements into the age-old art of Chinese opera?
The production will have a futuristic feel, even though it will feature some Chinese opera music. Actors will also allude to the "roundness" of Chinese opera, whose performers tend to avoid sharp angles when they move.
One of the biggest challenges of mounting this show—which will be staged in both Singapore and Taiwan—is the cost.
"After the pandemic, a lot of funders and organisations have been slow—or hesitant—to restart the engine of funding for international collaboration. They (are) trying to present more local works first," said Chia. Nine Years Theatre ended up launching a crowdfunding campaign
for this play (they raised over $8,000, slightly shy of the $10,000 target).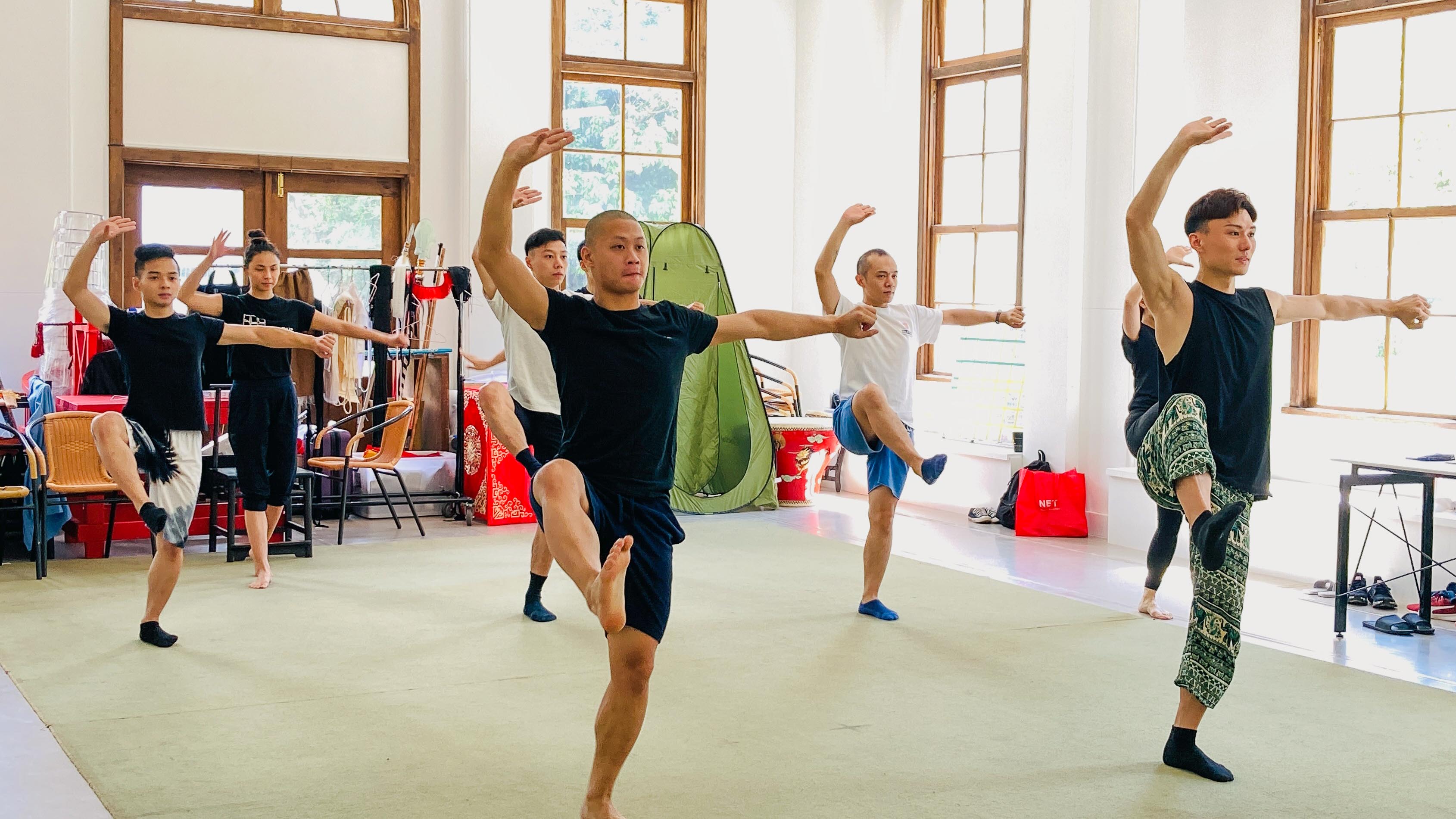 Witness this rare crossover episode of theatre worlds colliding between Singapore and Taiwan.
Cross-border collaborations of this sort—between Mandarin troupes in Singapore and their overseas Chinese counterparts—have been few and far between in the past 10 to 20 years, Chia said. This might be because Singapore is seen as an English-speaking country, and has a relatively young theatre scene, he added.
"It takes a lot to wave the flag and scream, 'Look at us, we have something to offer'."
Time travel with Immortal Variables from 6 to 8 October 2023 at Wild Rice @ Funan. The play will be performed in Mandarin with English surtitles, and tickets start at $35.
If you're hungry for more exciting arts adventures, journey to more stops in the past and future in our Time Traveller Itinerary, specially curated for you by Catch.
All images are credited to Nine Years Theatre.