It's official; we're T-2 months away from the end of 2023 but November calls for two new beginnings – the school holiday season and an ample period to spend quality time with your friends and family. The arts and culture world is ready to take you on fantastical journeys through incredibly immersive experiences into different realms from the multi-sensory world of Disney to the royal courts infused with Peranakan culture. Are you ready to Catch them all?
1. Esplanade Presents • Mari Kita Main Wayang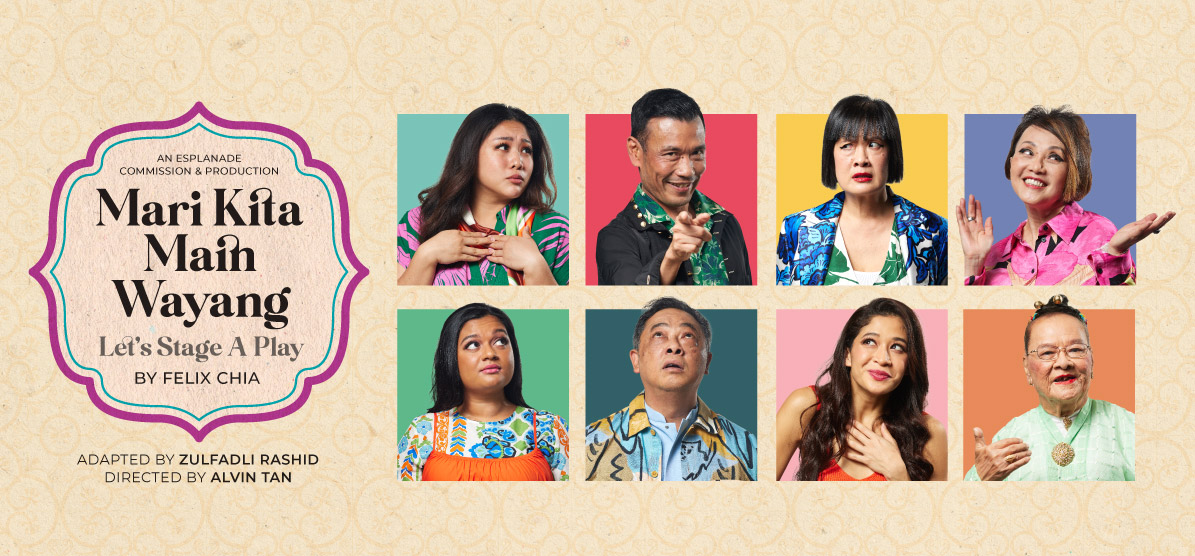 Step into a world of uproarious fun and cultural celebration with Mari Kita Main Wayang: Let's Stage A Play
Prepare for a riot of laughter and lightheartedness when you embark on the spectacular theatrical journey of Mari Kita Main Wayang (Let's Stage A Play)! Originally introduced in 1994, this adaptation of Felix Chia's script is a comedic gem with witty banter, riveting storytelling, and stellar performances from the talented cast. In this intriguing play-within-a-play, follow a group of Peranakans as they enthusiastically unite to bring Empat Bini, an audacious script set within the grand royal court, to life. As the story unfolds, you'll be drawn into a thrilling narrative of power struggles among the actors. Presented in the captivating Baba Melayu language, this production pays a loving tribute to Singapore's rich Peranakan heritage. Prepare to witness the resurrection of this tradition and embark on a journey back in time, where the past seamlessly merges with the present.
Travel back in time through Mari Kita Main Wayang (Let's Stage A Play) from 17 to 19 November 2023 at the Singtel Waterfront Theatre at Esplanade. Tickets are priced from $45.
2. ACM Adventures: Checkmate!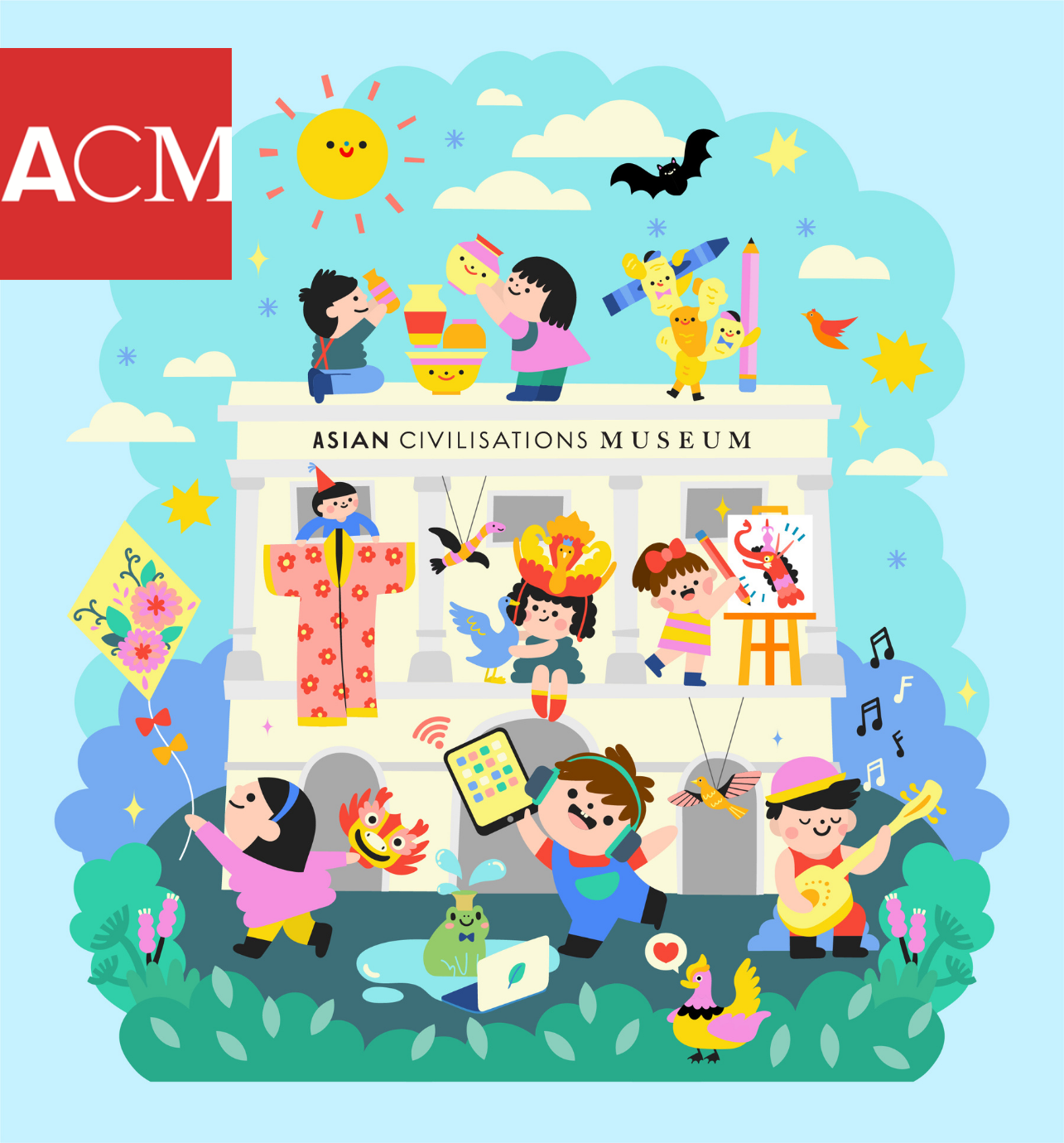 Calling all game enthusiasts! Experience the thrill of strategy and storytelling at the Asian Civilisations Museum
Calling all boardgame fans! Are you ready to embark on an exhilarating journey of speed, strategy, and sheer fun? Dive into a unique puppetry storytelling adventure within the Asian Civilisations Museum (ACM) galleries, featuring The Farmer's Gambit – a tale inspired by the intricate game of chess. But that's just the beginning! Immerse yourself in an interactive drama performance that unravels the fascinating origins of board games. Then, cap off your day with a hands-on experience of crafting your very own tic-tac-toe set to carry home. It's truly a game-lover's dream you wouldn't want to miss!
Get your game on at ACM Adventures: Checkmate! on 26 November 2023 at the Asian Civilisations Museum. Admission is free.
3. Por Por's Big Fat Surprise Wedding by Singapore Repertory Theatre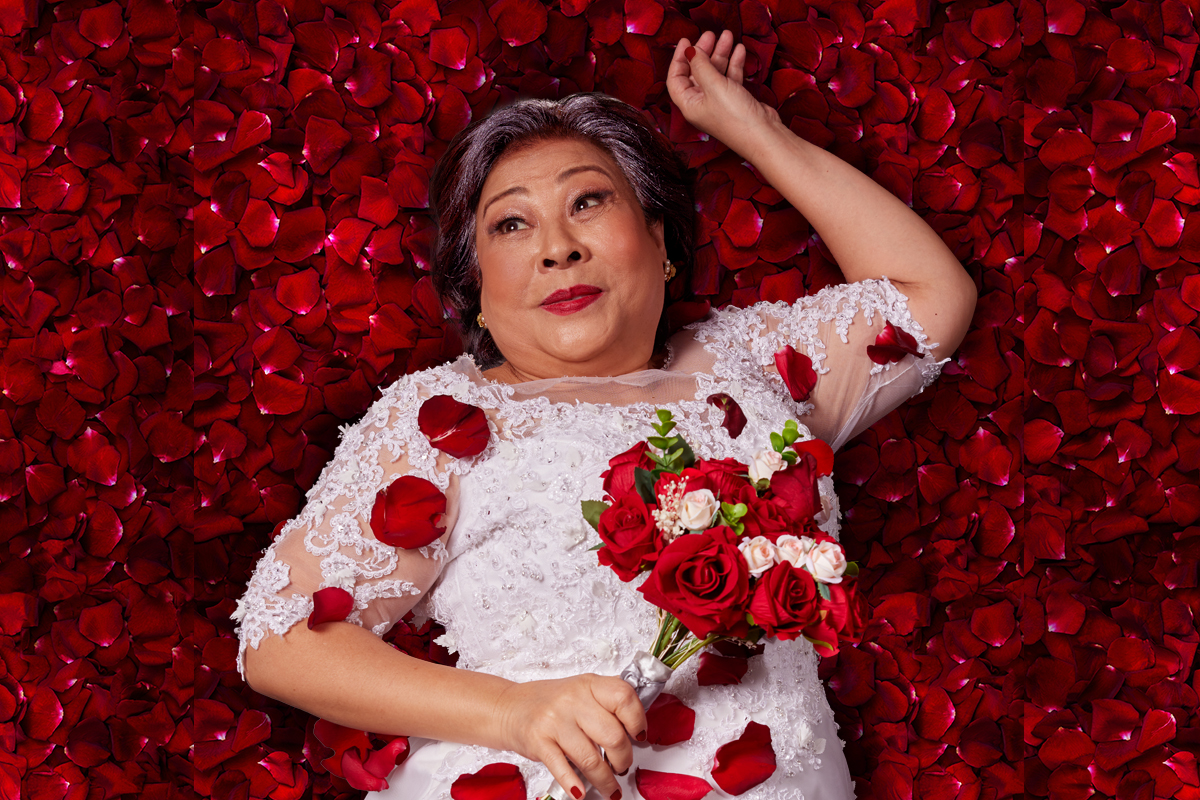 True love or classic crimewatch con? Meet the spirited 70-year-old bride Por Por and get ready for a twist!
What happens when you combine theatre with an extravagant dinner experience? Enter the uproarious world of the Chan family's "unconventional" wedding celebration! Meet Por Por, the spirited 70-year-old bride, and brace yourself for a surprise–no one knows the groom's identity until the wedding dinner! Is it true love or a classic Crimewatch con? The task of saving the family's reputation falls on Por Por's righteous insurance agent son, Francis, his quirky civil servant wife, Rainy, and their clever teen, Prudentia. Can they prevent a scandal? Or will Por Por's friends–restaurateur Ajeet, KTV king Adam, and polymath helper Flordeliza - keep the plan on course? Join the feast, drinks, and revelry at the wedding celebration of the year, filled with laughter and catered by Michelin Star Chef Manjunath Mural. Don't miss this hilarious unfolding of suspense and a mouthwatering four-course culinary experience!
Eat, drink, and be merry at Por Por's Big Fat Surprise Wedding from 8 November to 3 December 2023 at One Farrer Hotel. Tickets are priced from $148.
4. Crack the Case: Mind Hunter by Sight Lines Production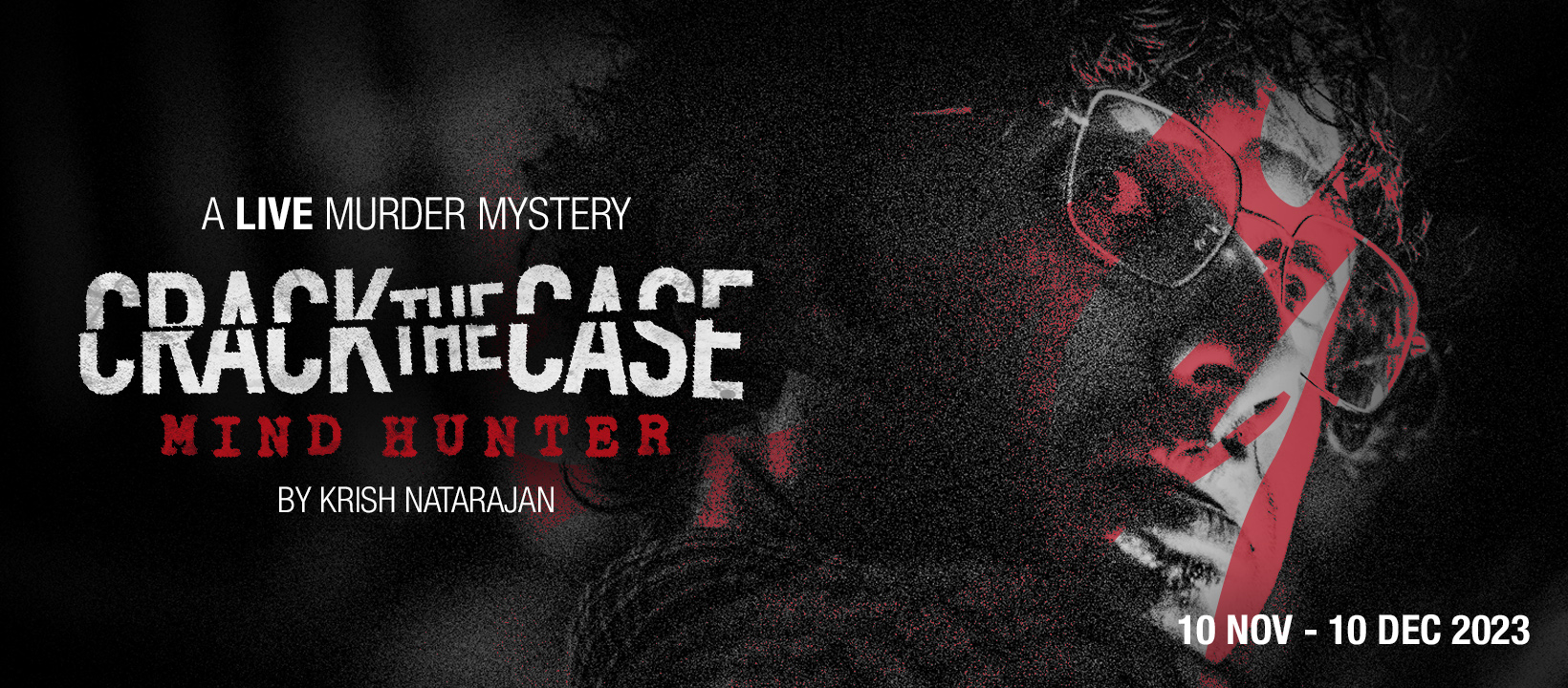 Unlock the secrets of a suspected psychopath's mind with Crack the Case: Mind Hunter! Will you be the one to dave the day?
Welcome to Crack the Case: Mind Hunter. Step into the thrilling world of investigative theatre and become a crucial player in the "Mind Hunter" experience! Dr. Nithin, a renowned psychologist, has teamed up with the CID to beta-test the revolutionary Mind Hunter device, designed to delve into the minds of criminals. You're cordially invited to be the pioneering volunteer for this program. Your mission: Enter the intricate psyche of David Menon, an alleged psychopath suspected of abducting three women. Your team must engage with the characters residing in David's mind, gathering clues from his subconscious to unveil critical information by exploring a heritage house transformed into a psychopath's mind, becoming a detective in a multi-sensory world, and interacting with vivid characters. Can you manoeuvre through the labyrinthine corners of his consciousness, unearth the truth, and rescue innocent lives?
Put on your detective hats to Crack the Case: Mind Hunter from 10 November to 10 December 2023 at 42 Waterloo Street. Tickets are priced from $68.
5. Immersive Disney Animation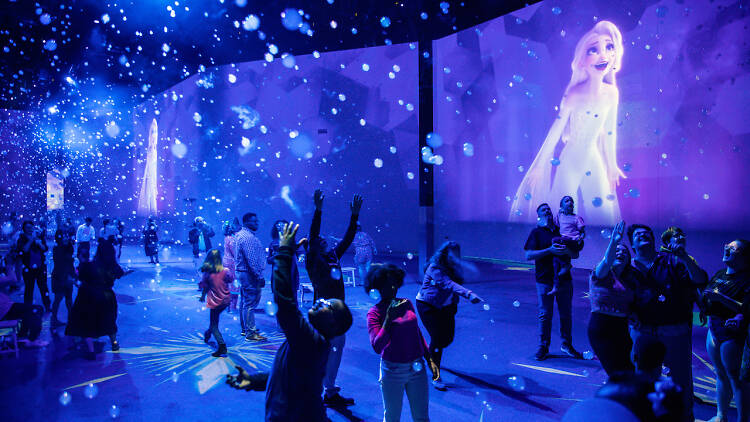 From timeless classics to modern hits, experience over 40 Disney animated films in 360 degree wonder.
Prepare to dive headfirst into the enchanting world of Disney like never before with Immersive Disney Animation! This 360-degree, multi-sensory marvel catapults you into the heart of treasured Walt Disney Animation Studios classics, from timeless gems to modern hits. Over 40 Disney animated films come to life, inviting you to step right into iconic songs and scenes. Picture yourself exploring Zootopia alongside Judy Hopps, plunging to the ocean depths with Ariel, or soaring on a magic carpet with Aladdin. Witness Simba's Pride Rock introduction by Rafiki and join Elsa in the Frozen realm. But that's not all! Uncover behind-the-scenes magic of Walt Disney Animation Studios, complete with custom-designed interactive exhibits that promise a fresh, exhilarating Disney experience that's pure magic!
A whole new world awaits in Immersive Disney Animation from 18 November to 31 December 2023 at Sands Theatre at Marina Bay Sands. Tickets are priced from $33.
Journey through different worlds with November 2023's arts and culture picks
A chance to travel across timelines and even cross over to glittering fictional worlds, Catch's lineup of arts and culture events this month brings new experiences that can be enjoyed with friends, family, lovers, and even solo. Are you ready to embark on these adventures?
Top image credit: Singapore Repertory Theatre