A smirking Justin Bieber greets you as you enter Gallery 3 of the Singapore Art Museum (SAM). The pop star is not actually here, of course. Instead, a signed poster of him hangs on the wall as part of the Proof of Personhood: Identity and Authenticity in the Face of Artificial Intelligence exhibition at SAM, which runs from now till 25 February 2024.
On closer inspection, you learn that the signature on the framed poster is not his. Renowned local artist Ang Song-Ming had replicated it in a move inspired by the musical practice of sampling—a technique where elements of existing recordings are used in new ones.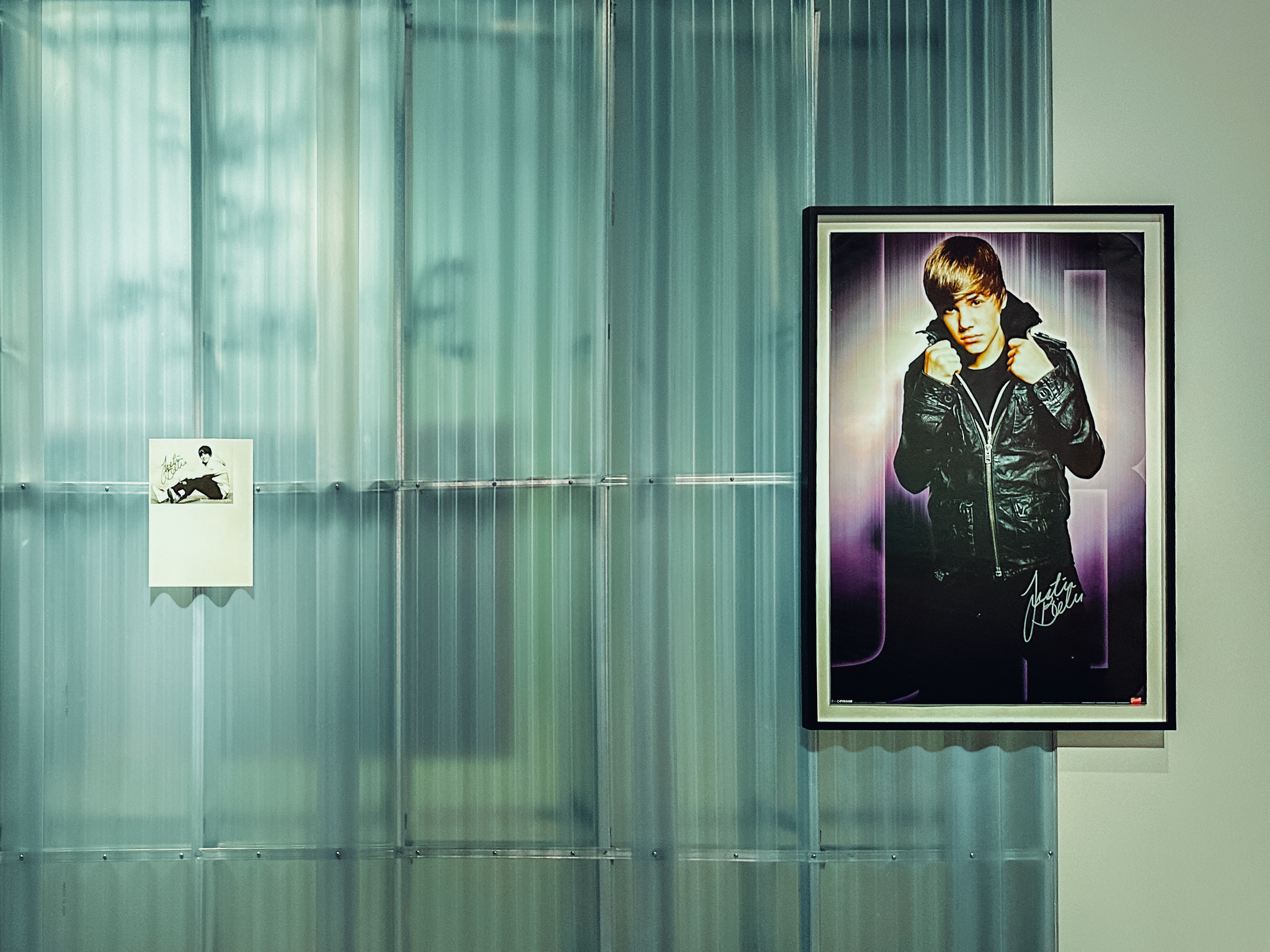 Back to the days where Justin Bieber was at the peak of his popularity, artist Song Ang-Min utilized AI to recreate Bieber's signature, sparking a deep exploration of authenticity and its perception in one's identity.
Ang was not trying to commit identity theft but to ponder what makes a person's identity authentic and how people perceive it. Created in 2012, Justin, which features a poster produced in 2010 of Bieber at 16, is a blast from the past. However, it highlights the ease with which our identities can be stolen from our online personas, and holds many apt lessons in today's digital age.
The work is one of many thought-provoking installations at the display that explores, as the exhibition notes put it, "the unstable relationship between identity, agency and authenticity in popular culture and emerging technology".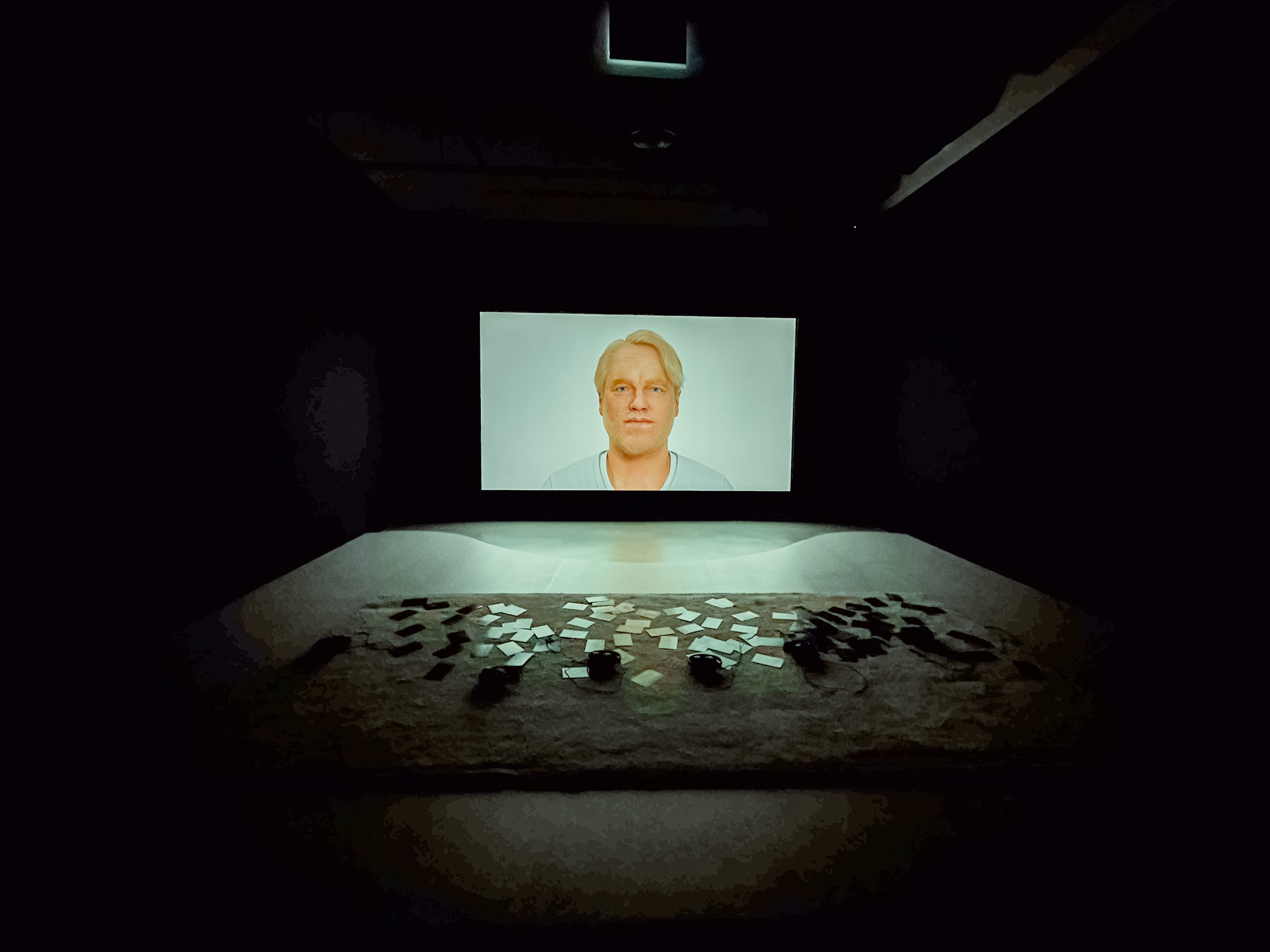 Late actor Philip Seymour Hoffman is brought back to life as "PHIL", a lifelike computer-generated entity that challenges visitors to ponder the idea of "digital mortality."
Hyperlinks or It Didn't Happen by American-Belgian artist Cécile B. Evans. One of her three works displayed at the exhibition, the futuristic installation brings PHIL, the failed computer-generated imagery (CGI) rendering of deceased actor Philip Seymour Hoffman, back to life.
PHIL was created in the wake of Hoffman's sudden passing in 2014 to complete filming for The Hunger Games: Mockingjay – Part 2, in which he played a key role. However, the director of the film eventually decided not to use PHIL as he felt it looked too unnatural.
Stripped of the purpose of its existence, PHIL's hyper-realistic face bobs around on a 16:9 screen, lamenting its loss of identity in a deep, mellow voice. As you take in the digital wrinkles and facial hair, you cannot help but feel sympathy for PHIL as it contemplates eternal life and what it means for a digital entity to "die".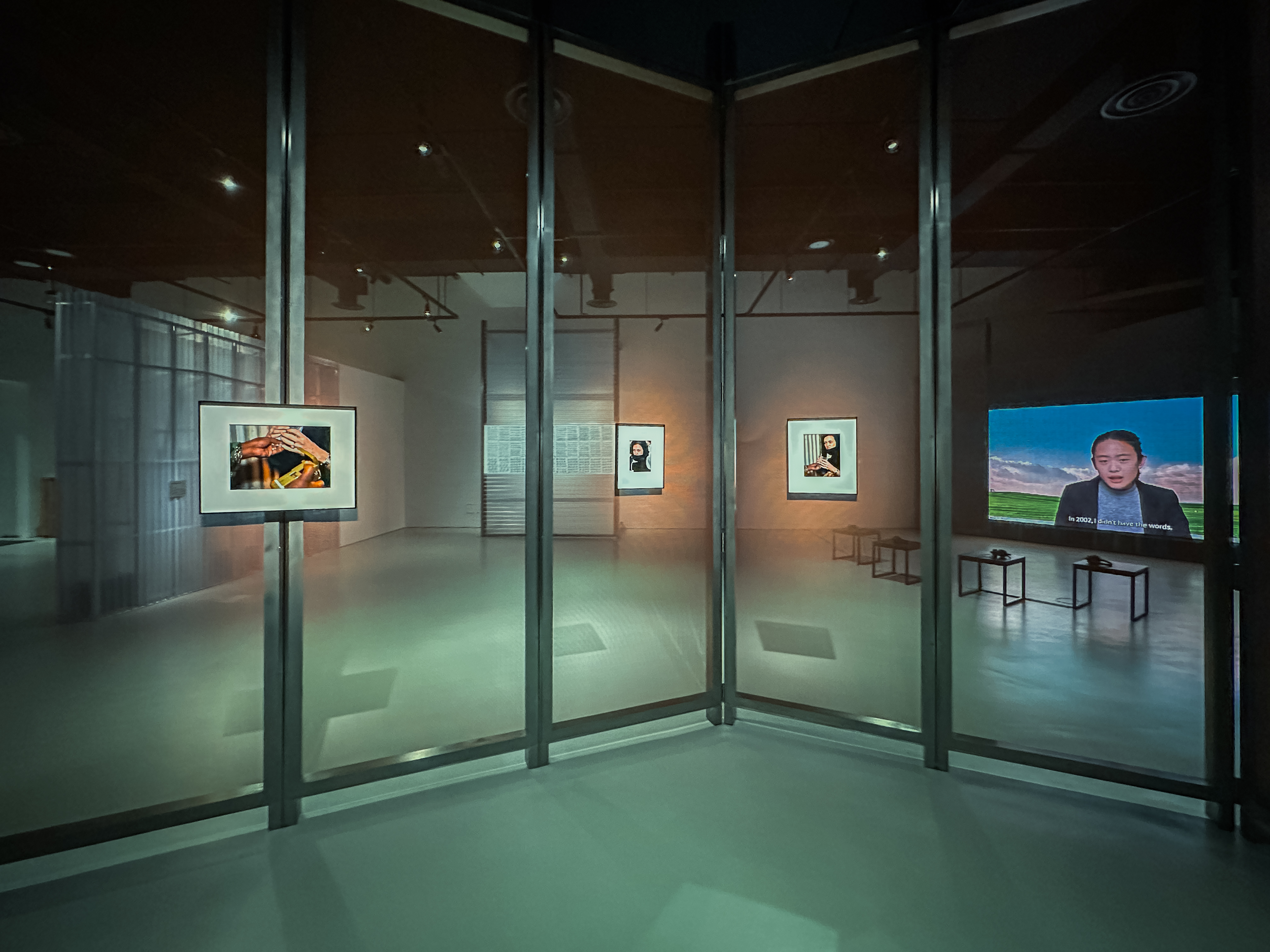 It's a fusion of technology and the arts, where profound inquiries arise about the essence of "reality" in an era where technology seamlessly intertwines with humanity.
By utilising technology in her art, Evans tackles deeper human issues. PHIL, quite literally the face of the exhibition, is joined by other digital beings in an instructive installation that "raises questions on consciousness and the rights we have over our personal data", according to Evans.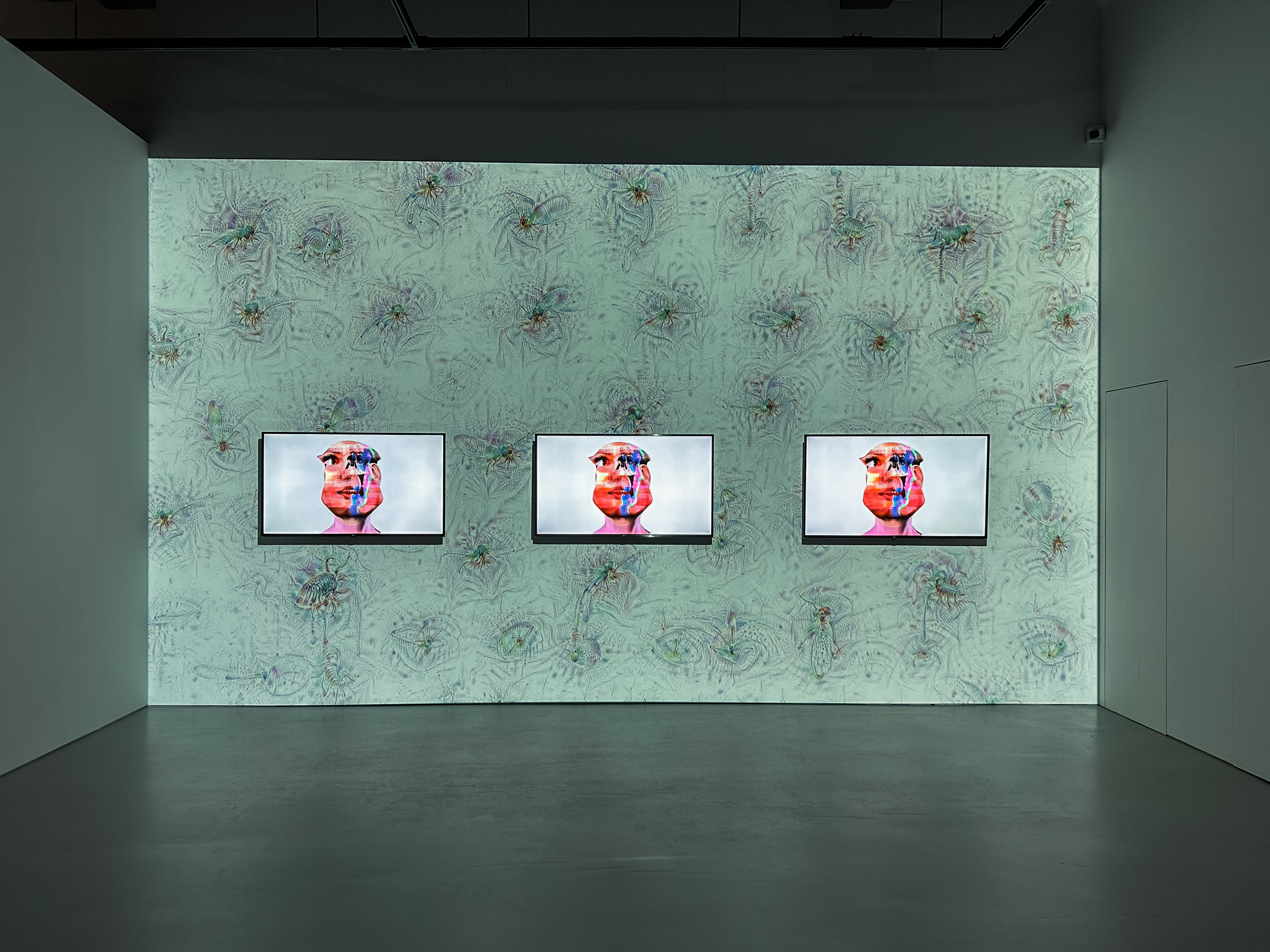 As we humanise artificial intelligence with faces and names, the line between reality and illusion becomes increasingly blurred. Do you know what's "real"?
Whether it is through traditional pen and paper or screen and CGI, Proof of Personhood: Identity and Authenticity in the Face of Artificial Intelligence spotlights the evolving definitions of what it means to be human. Was that really Taylor Swift talking or just a deepfake (or digitally manipulated version) of her?
The exhibition will set you thinking—and questioning—how technology has, and will continue to define who we are.
Explore what it means to be "real" at Proof of Personhood: Identity and Authenticity in the Face of Artificial Intelligence. It runs daily from now till 25 February 2024 at Singapore Art Museum's Gallery 3, from 10am to 7pm. Admission is free.
Whether it's a blast from the past or back to the future, Catch has got you covered. The exhibition is just one stop in Catch's specially curated Time Traveller itinerary. Check out the rest here.
All images belong to Catch.