Somewhere, over the rainbow / Way up high
It's a lovely day tomorrow / Tomorrow is a lovely day
Ye lai xiang / Wo wei ni ge chang…
One by one, quiet voices overlap in a slow medley of iconic hits by Judy Garland, Vera Lynn, Teresa Teng, and more. The performance immediately summons a wave of nostalgia, with bittersweet notes that betray a yearning for a past long gone.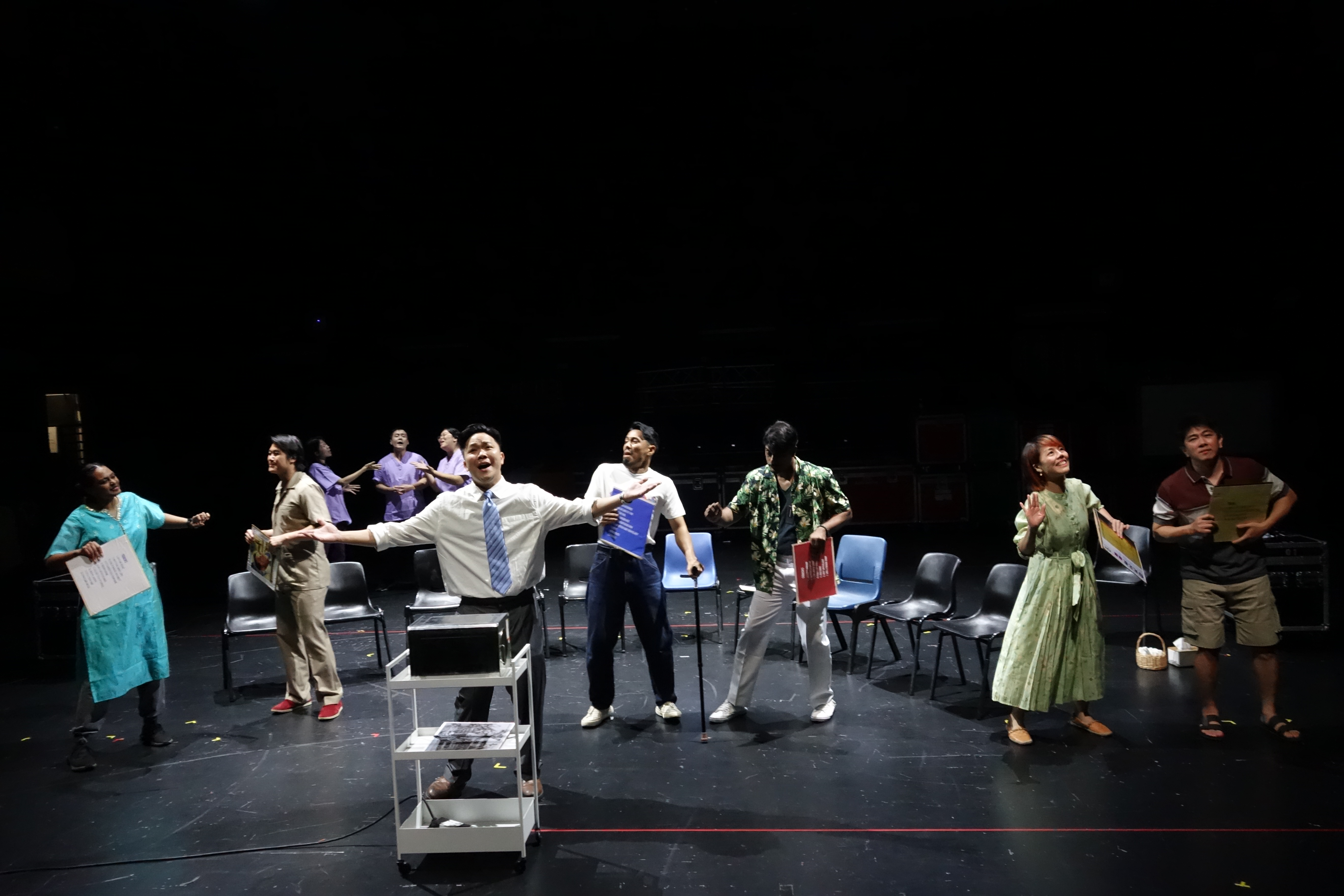 Unforgotten The Musical takes you through the fictional harrowing memories of survivors from the Japanese Occupation.
The medley is titled "Time was a Jukebox", and it is a standout piece inspired by the hits of the 1940s in Unforgotten The Musical. In this scene, six senior citizens are gathered in a small room in the fictional Kranji Home and Day Centre in the year 1988, reminiscing about the music of their youth—before their lives were forever changed.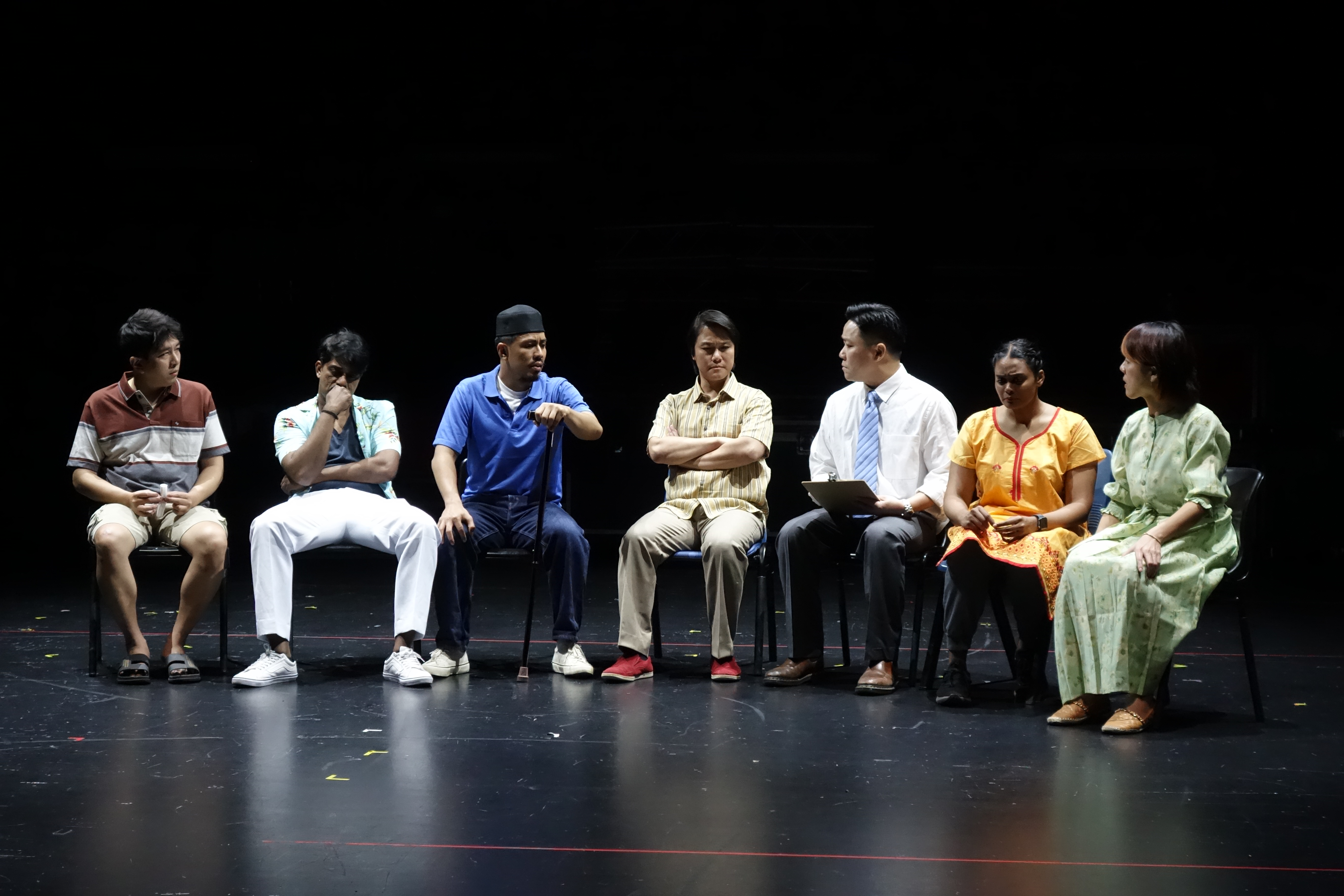 "Too proud to be forgotten, yet too traumatised to remember" – when the experiences of six people collide.
These six characters are survivors of the Japanese Occupation. While they are initially hesitant to share their stories with their young and naïve medical consultant Dr Weng, his question about their favourite music makes them let their guard down and warm up to his group therapy sessions. Eventually, after multiple sessions, he convinces them to do a radio show called "Singapore Remembers", where they share their war experiences weekly on air.
Directed by Jeremiah Choy, Unforgotten questions the politics of memory—collective and personal—in Singapore. In a country obsessed with progress, who decides who deserves to be remembered? (And who will inevitably be forgotten?)
The trauma of remembering, the tragedy of forgetting
"What kind of wait is this, that still kills after it ends?" sings Mei, one of the six main characters.
Indeed, the seniors are described as too proud to be forgotten, yet too traumatised to remember. Remembering can be very lonely, Rani reminds us, especially when the young nation hardly gives them the time of day.
"To me, it's always been a shame that when that generation was around, we didn't really get stories from them," said scriptwriter and songwriter Jonathan Lim. "We were too busy progressing from the 1970s to 1990s, and when we finally had time to think about the past, they were gone."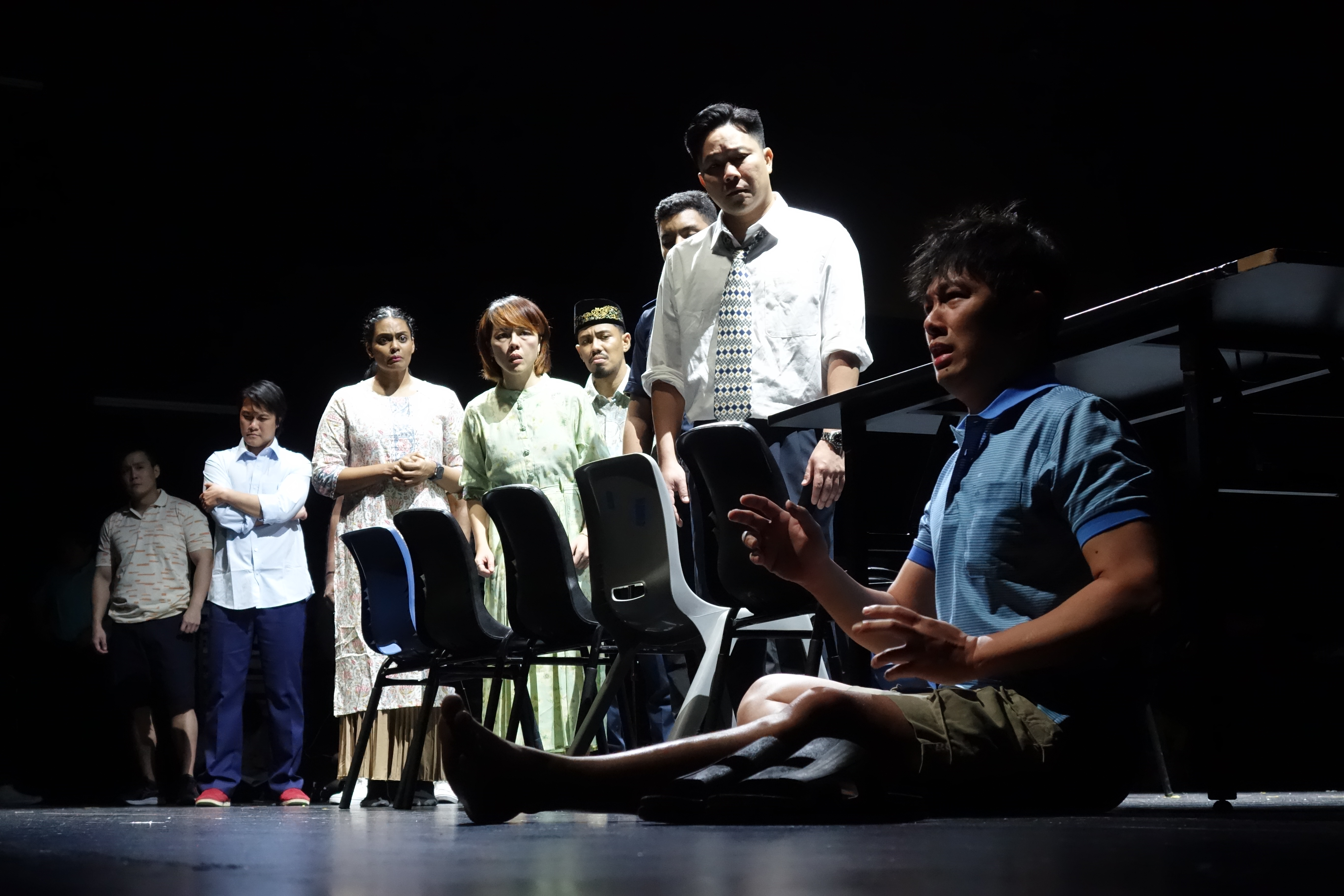 Everyone has their way of coping with trauma and Unforgotten explores that.
Trauma is a delicate subject, and the musical makes sure to handle it with care. Even as the seniors are bound together by their shared experience of the Japanese Occupation, their histories are vastly different, and they handle their traumas differently too.
For Joe, sardonic humour and alcohol are his coping mechanisms. And while both Ali (who served in the Malay Regiment during the Battle of Pasir Panjang) and Seng Huat (whose family members were massacred in the infamous Sook Ching purge) have severe post-traumatic stress disorder from the war, Ali opens up after a field trip to the very same hill. Seng Huat, however, stays resolutely silent for most of the play, too afraid to confront painful memories of his past.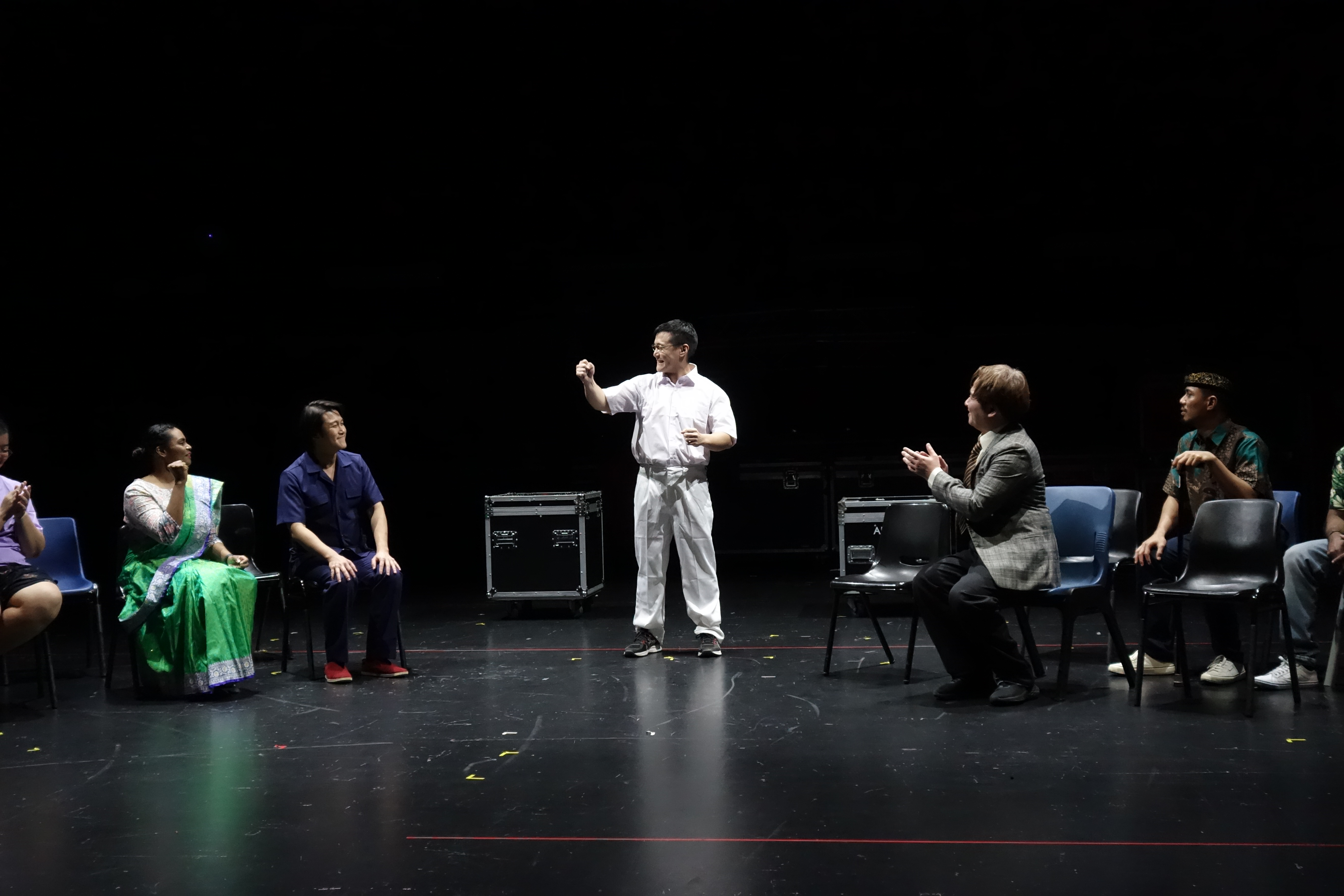 Unforgotten is an excellent portrayal of when tragedy meets comedy.
Despite being a tearjerker, the musical manages to strike a balance between tragedy and comedy. The director of the eldercare home, Director Ngeow, is somewhat of a comic relief character (for starters, his name means "stingy" in Hokkien). Obsessed with attaining a Public Service Star, he represents the institutions that claim to care for our senior citizens but fail to truly listen to what they have to say.
"The show is not just about folks who lived through the war, but all old folks who worked hard for Singapore. This is a country for young people. When we cease to be useful, will Singapore still have a place for us?" Jonathan questioned.
Musicals for all ages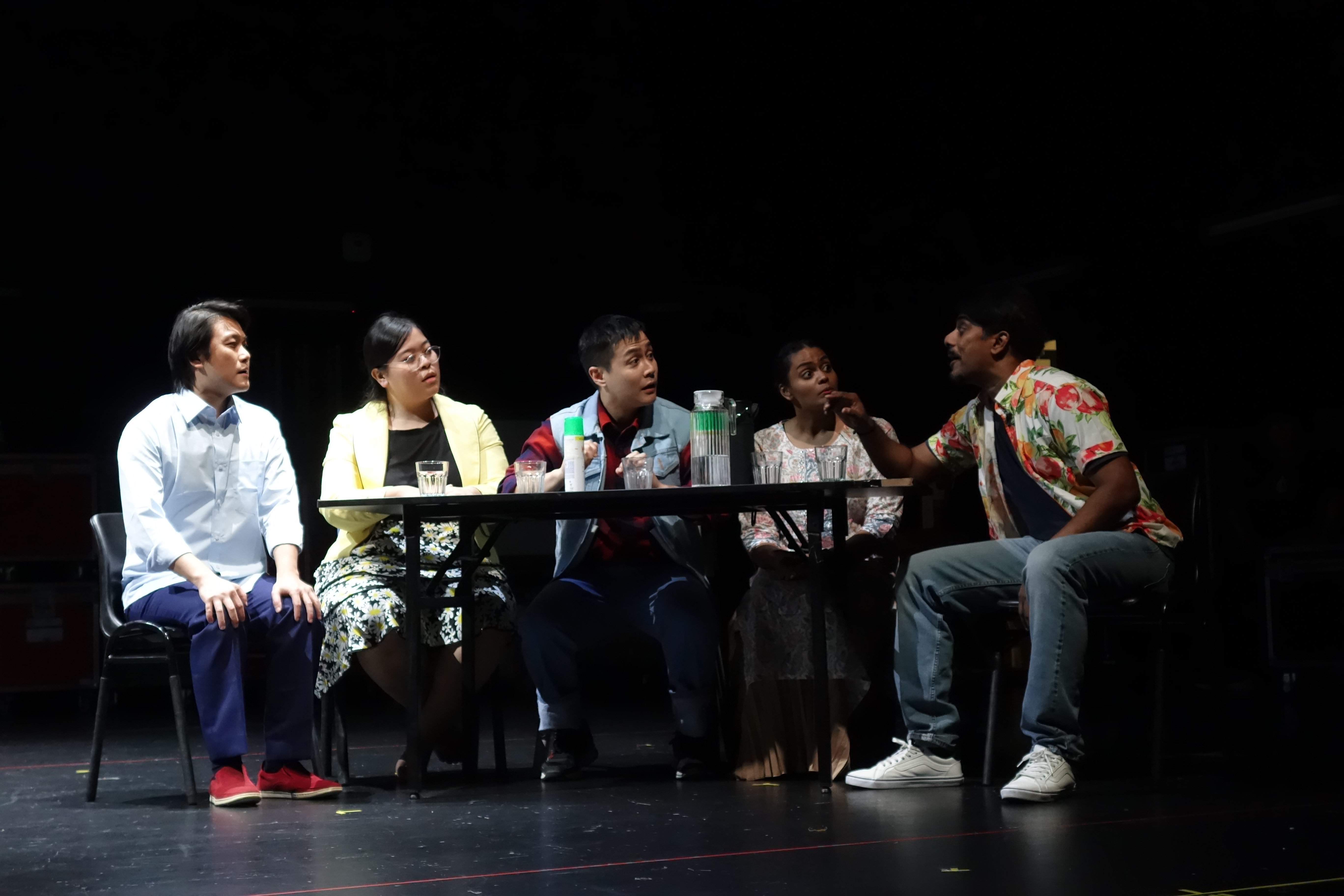 A refreshing change of pace from the flashy dramatics of theatre, Unforgotten dives deep into each individual character's story.
Inspired by the novel Listening to Letter from America by Singaporean psychiatrist Dr Kua Ee Heok, similarly based on true stories of Singaporeans who survived the war, Unforgotten is Jonathan's version of paying tribute to that lost generation—albeit in an entirely different medium.
While popular musicals are often dramatic and grand, complete with elaborate sets and choreography, Unforgotten shows that they can be small, intimate conversations too. Instead of merely churning out Disney-style crowd-pleasers, musical director and composer Elaine Chan explained that the inspiration behind her songs "depended on different characters" and drew from many different musical styles and moods.
"It's a risk, a gamble. We will need the audience to take the gamble with us," added Jonathan.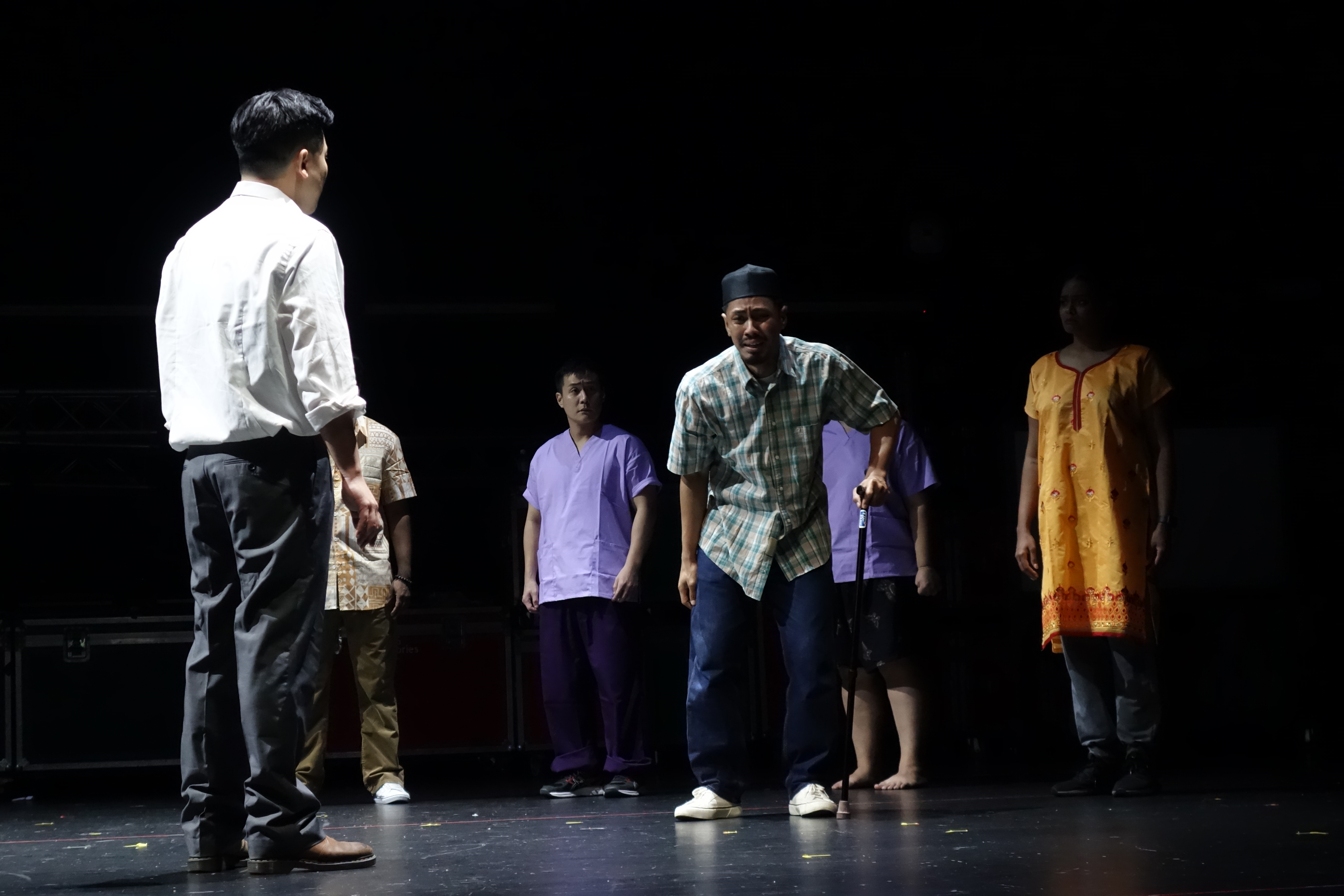 Unforgotten brings many thought-starters to the table and provides a whole new aspect to managing degrees of trauma that will tug at heartstrings.
More importantly, Unforgotten drives home the point that music can be a part of seniors' lives too. And the intergenerational conversations that happen in the musical don't end there—they should continue at home, long after it has ended.
Treat your parents and grandparents to a musical experience they'll never forget. Unforgotten The Musical runs from 28 July – 6 August 2023 at the Drama Centre Theatre, Level 3 of the National Library Building. Showtimes are at 2.30pm and 7.30pm. Tickets are available from $45.
All images are credited to Musical Theatre Ltd.