There are giraffes everywhere you turn – plastered on the walls, pictured in books displayed on shelves, and in the form of a large abstract sculpture positioned in the centre of the room.
When you approach the sculpture, you are invited by the staff to take two steps up a mini staircase to stand at the giraffe's height. As you look down through a peephole, you see your own feet – laughably tiny from this towering perspective. Speak to it, and it responds in a series of unintelligible noises through a built-in speaker.
Later, you descend and notice a lid on its back. Out of curiosity, you open it – only to be startled by the sound of a blaring buzzer, as if the inanimate creature is protesting the invasion of privacy.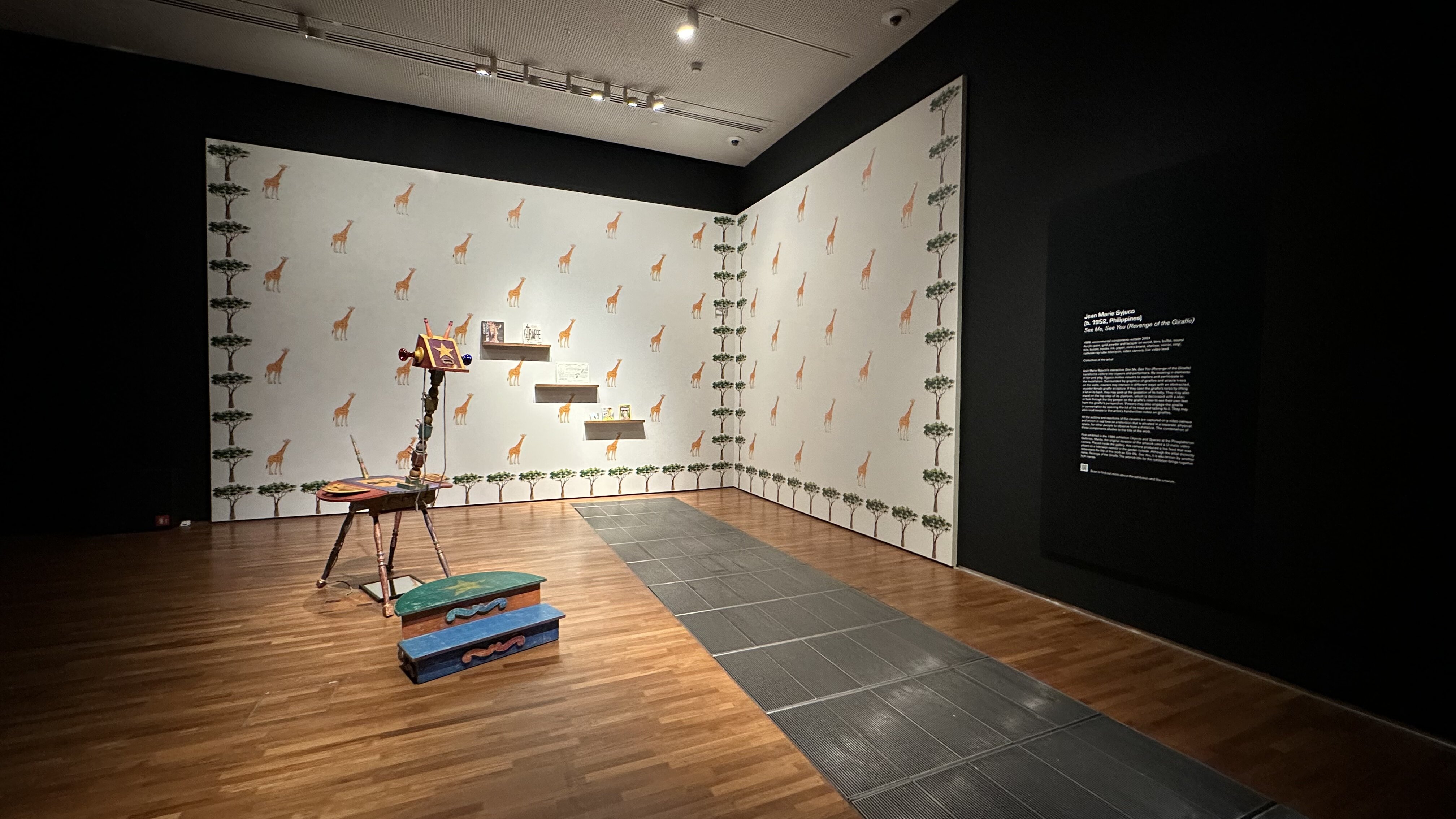 Uncover the secrets the giraffe is hiding in this fascinating installation by Filipino artist Jean Marie Syjuco.
In See Me, See You: Revenge of the Giraffe (1986) by Filipino artist Jean Marie Syjuco, the giraffe sculpture is the object of our fun and amusement. But, as we quickly find out, so are we to the average visitor downstairs. At the entrance of the National Gallery Singapore is an old-school TV that displays viewers' live interactions, exposing them to the gaze of another.
It is part of a larger exhibition that goes by the same name. The first of the two-part installation See Me, See You: Early Video Installation of Southeast Asia features works by five regional artists who first experimented with the use of technology – more specifically, video – in their work. These pivotal works pioneered a new form of art by combining performance, installation and audience participation.
For them, the medium is indeed the message, so much so that Malaysian artist Baharudin Mohd Arus pays tribute to the saying in the title of his work.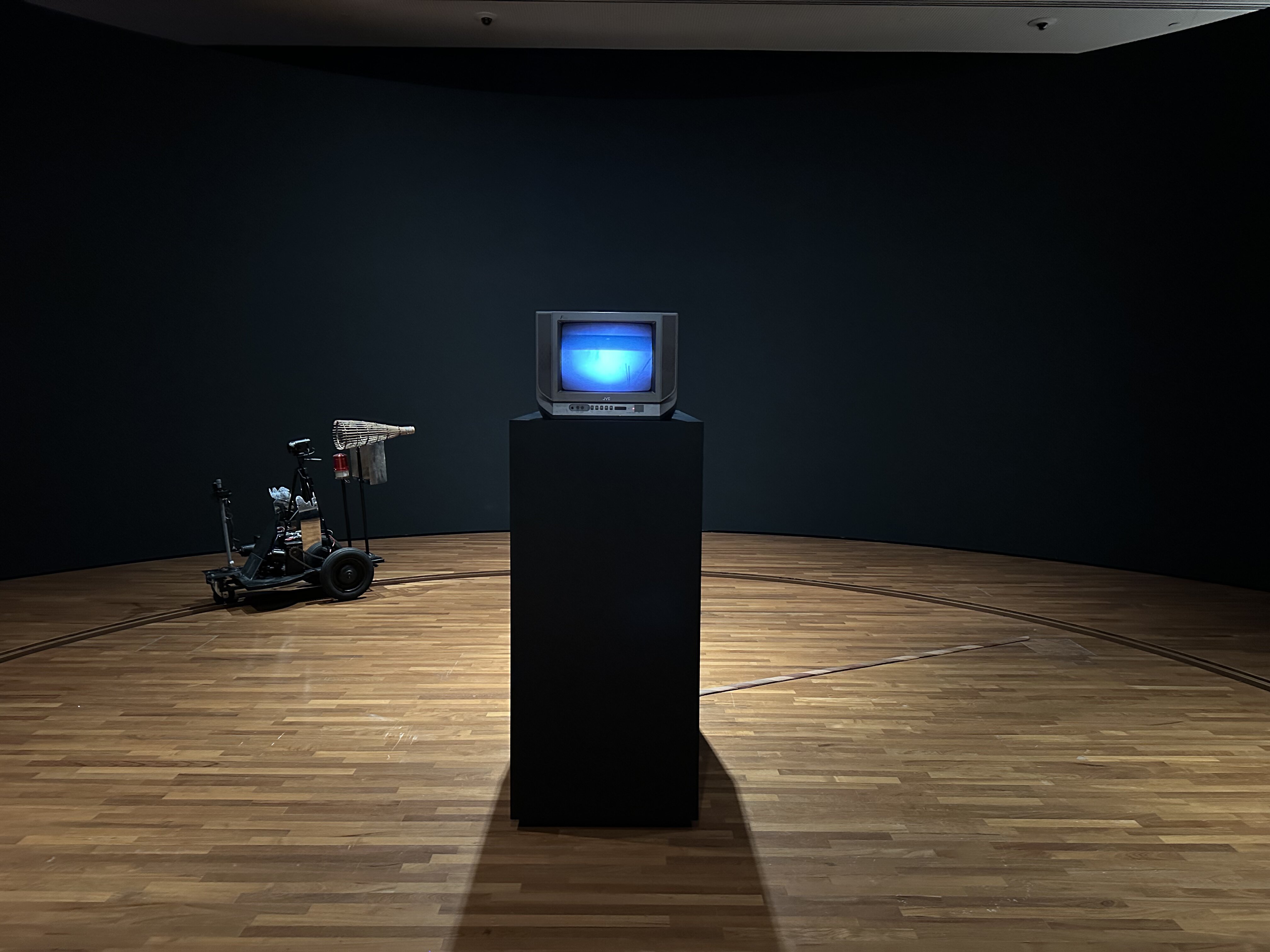 See Me, See You invites the audience to be a part of the exhibition.
The Medium is the Message (after Marshall McLuhan) (1989) features a moving automaton equipped with a video camera that circles two televisions. While one shows a video montage with snippets of everyday life, the other plays the live feed captured by the video camera, once again compelling the audience to see themselves as more than just passive viewers.
Audiences, too, are part of the artwork and have the power to influence it – quite a revolutionary message to send at a time when live streaming was far from the norm.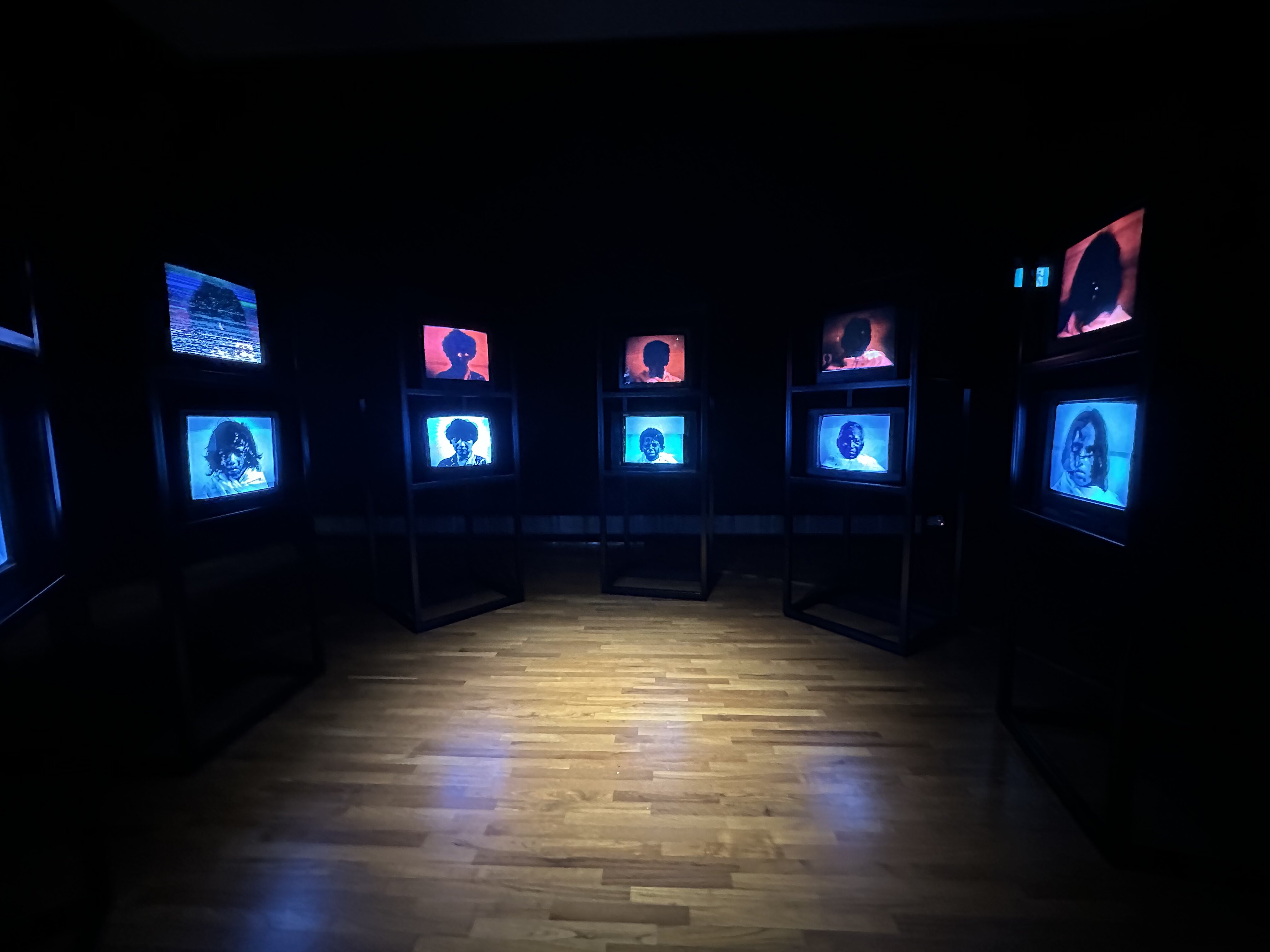 It's hard not to get guilt-tripped through this hypnotising installation.
Besides just playing with video as a form, some works also take a more serious slant. In a noticeably darker corner of the exhibition is Sin of Apathy (1991) by Singaporean surgeon and artist Chng Nai Wee.
Viewers are surrounded by 12 television monitors arranged in an intentionally oppressive manner, showcasing six talking figures that embody six forms of crises: war, disease, poverty, famine, disaster, and the refugee crisis. Once in a while, they make distressing pleas, prompting the audience to (re)consider their indifference to others' suffering.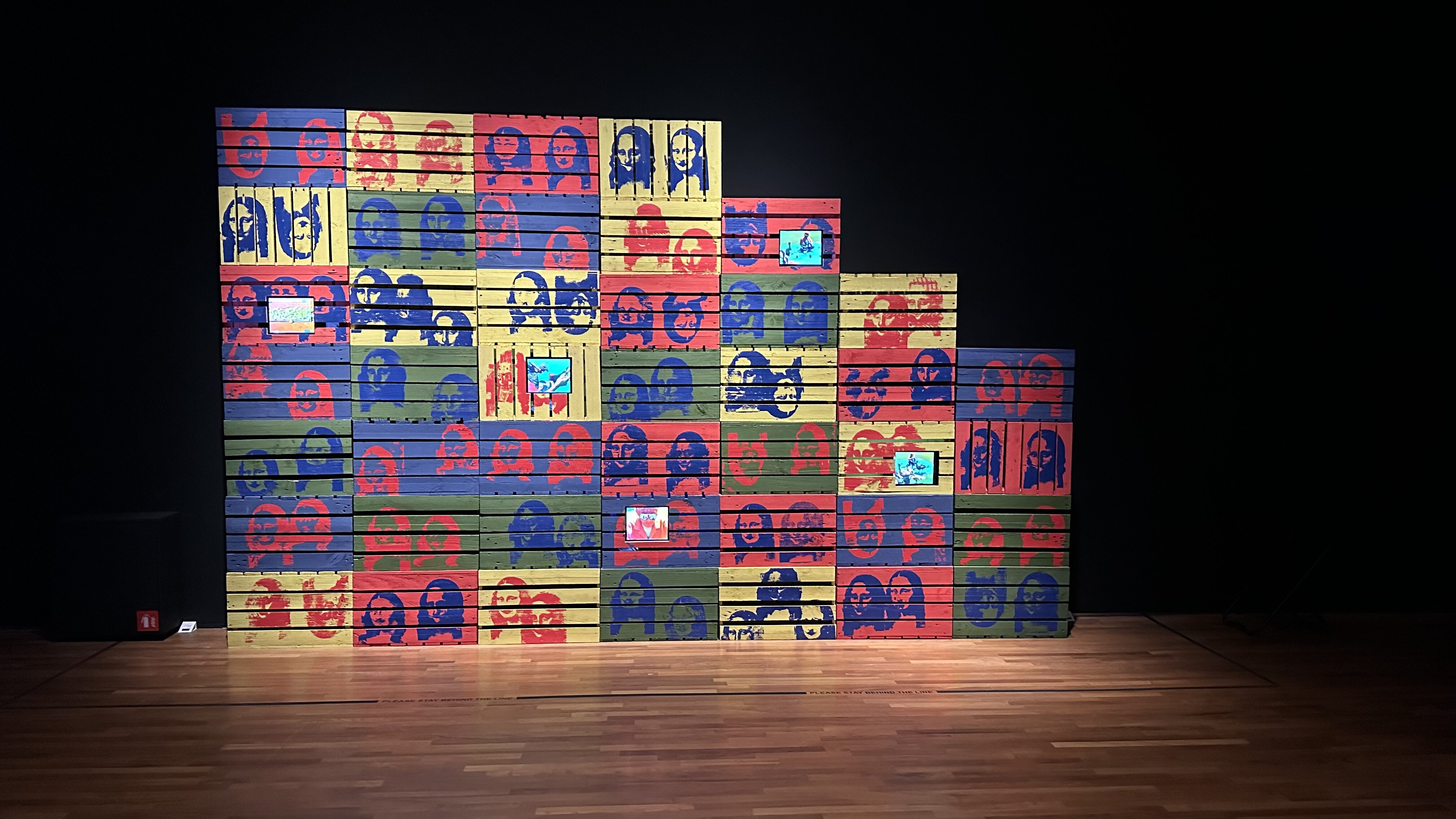 Watch digital art come to life (perhaps starring you?).
Clearly, our fascination with video goes back decades. In the digital era we live in today, with technology at our fingertips, See Me, See You offers a rare window to see beyond the here and now, me and you.
===
See you at Part One of See Me, See You: Early Video Installation of Southeast Asia from 5 May – 17 September 2023 at the Ngee Ann Kongsi Concourse Gallery, Level B1, City Hall Wing, National Gallery Singapore. Admission is free.