Pick a token, pick your player.
Perhaps Noor, a 19-year-old girl living in the 1950s who is a fervent advocate for women's rights and gender equality? Or maybe 23-year-old Mei Ling, a young woman working in the local camera and photography scene in the 1960s? If neither piques your interest, don't fret – there are four other options to choose from.
This is no video game, however, but a necessary rite of passage that you must go through before entering the exhibition space of Semangat yang Baru: Forging a New Singapore Spirit proper. As you journey through the annals of Singapore's history at the National Museum of Singapore, tapping your token on interactive panels summons your chosen character, who acts as your virtual guide throughout the exhibition.
Ready Player Go! Which of the 6 companions will you choose?
It is a fitting preamble to an exhibition that pays tribute to Singapore's founding history and illuminates the tough choices and decisions that had to be made to build the fledgling nation. Who you choose is, in some ways, telling. It is another way of asking: what do you stand for?
As the pilot exhibition of the Founders' Memorial, Semangat yang Baru is a prelude to the permanent integrated gallery and garden experience at Bay East Garden that will be ready in 2027. But what sets it apart from similar exhibitions about the nation's founding is its focus on the individual. Rather than serving up the same trite national narrative we've grown accustomed to since our schooling days, it invites us to interrogate our personal values and ideals—and how they continue to inform the meaning of the Singapore spirit.
History lessons come to life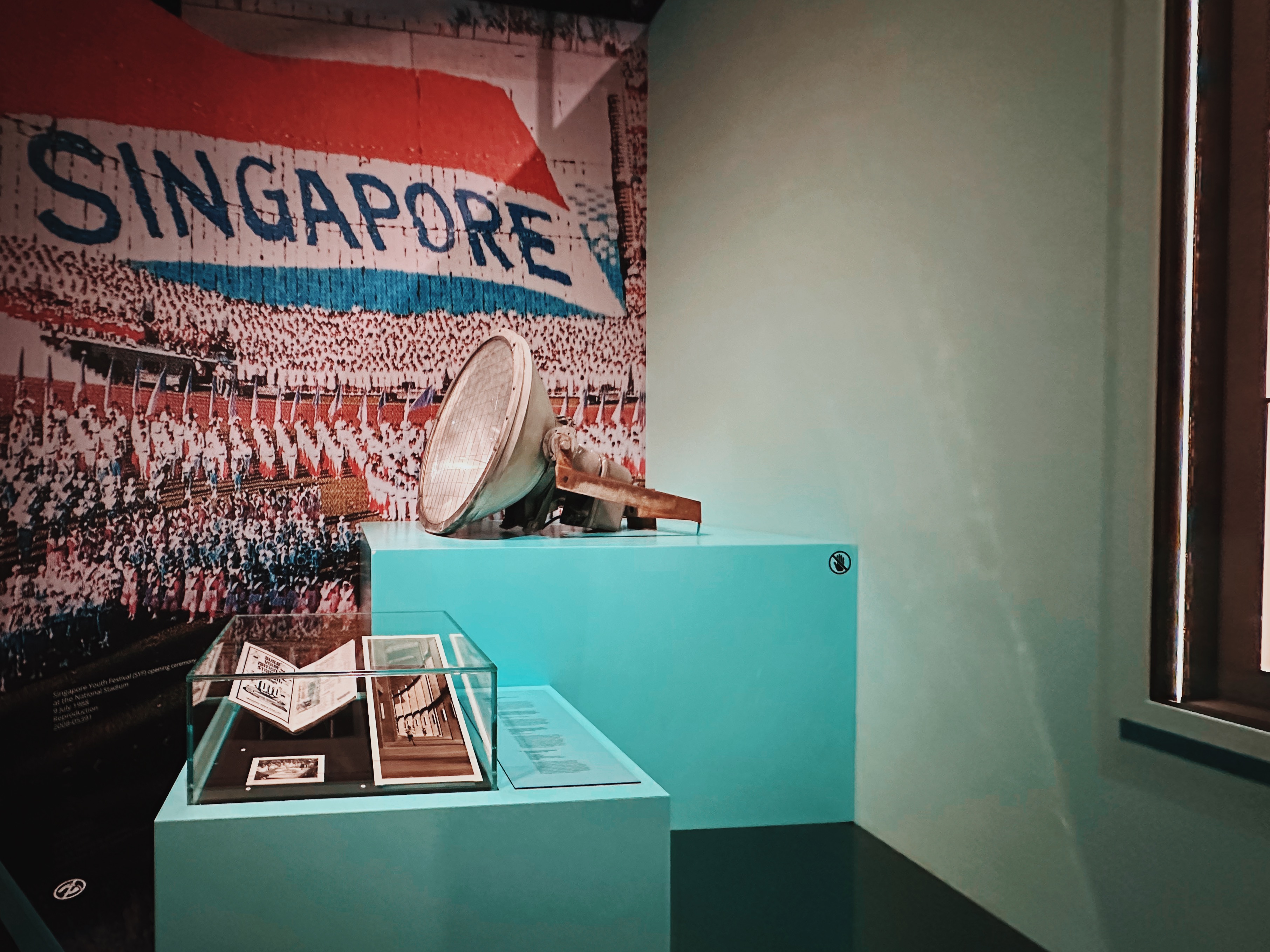 Get up-close and personal to all the little things that made our National Day rallies so epic
While the exhibition is chronological, it is not so much structured by the passage of time as it is by the lesser-known dilemmas and pressing questions that the founding generation had to confront in that decade. In the pre-independence era of the 1950s, when Singapore was still embroiled in a fight for self-governance, finding common ground amid an atmosphere of uncertainty was the main priority. Later, in the 1960s, economic survival and providing housing for Singaporeans came to the fore.
The artefacts, photos, and media exhibited also lend the exhibition a more personal touch, especially since many were sourced from open calls to the public. From a Hewlett-Packard calculator belonging to the first chairman of the Economic Development Board, Hon Sui Sen in the 1970s, to a string of beads worn by Mrs Shirin Fozdar, a women's rights activist who was also a key figure in establishing the Women's Charter, these everyday items humanise even the big names in our history.
What would you say if you had to rally the crowd to your side?
But the main selling point of Semangat yang Baru is its commitment to involving its audience in the national conversation, no matter their age. Get up on a podium and read off a script of your choice to simulate your own political rally speech. Design your own national flag and read about the rejected designs while you're at it. Take multiple choice quizzes throughout the exhibition by scanning your token—good news, there's no one right answer!
These activities are what give the exhibition an air of inclusivity and open-mindedness. A singular narrative is not forced upon you and visitors get the final say in defining what being a Singaporean is for themselves.
In the final room, you get to scan your token one last time. After tabulating your responses to the quizzes throughout the exhibition, you are told which of six values you embody most (integrity, openness, multiculturalism, resilience, boldness, or service to others), nicely rounding off the experience.
A personal stake in Singapore's story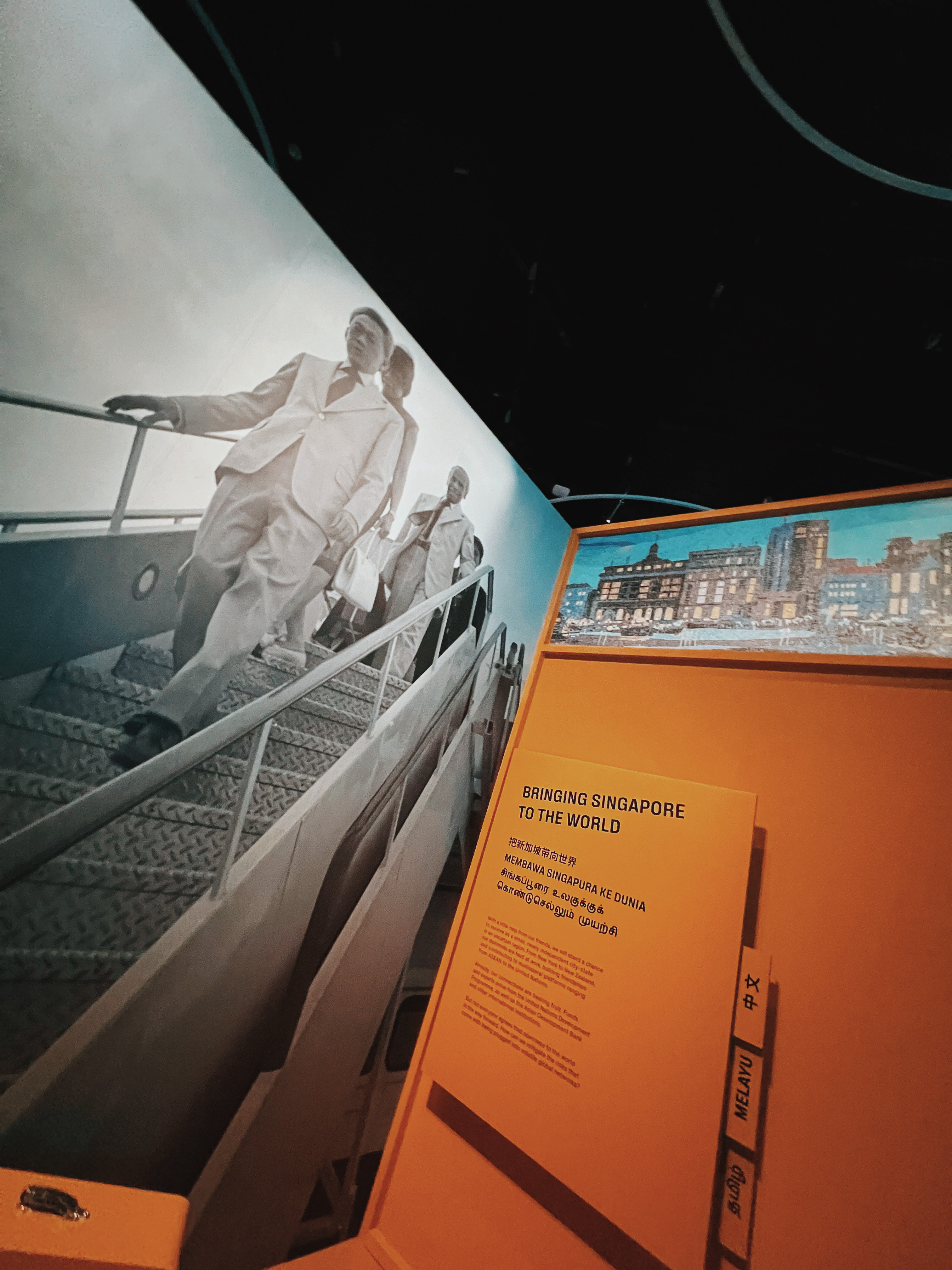 Meet our founding fathers halfway! Learn what it was like to rep a new nation to the great big world
The emphasis on values—shared and personal—is a shrewd one. Unlike established metanarratives, they are more fluid and flexible, subject to the forces of time and change.
This also means that they provide a more accurate and thoughtful response to the question of what constitutes the "Singapore spirit", a notion that has no set definition and will constantly evolve to reflect the times.
It is as Mr Edwin Tong, Minister for Culture, Community and Youth, said in his
speech at the exhibition's launch
: "We face a different set of challenges today as a nation…How Singapore can emerge and will emerge on the other side of these challenges will depend, as it did back then and is the same today, on our unity and solidarity – our sense of us, our shared values, and resolve to see it through."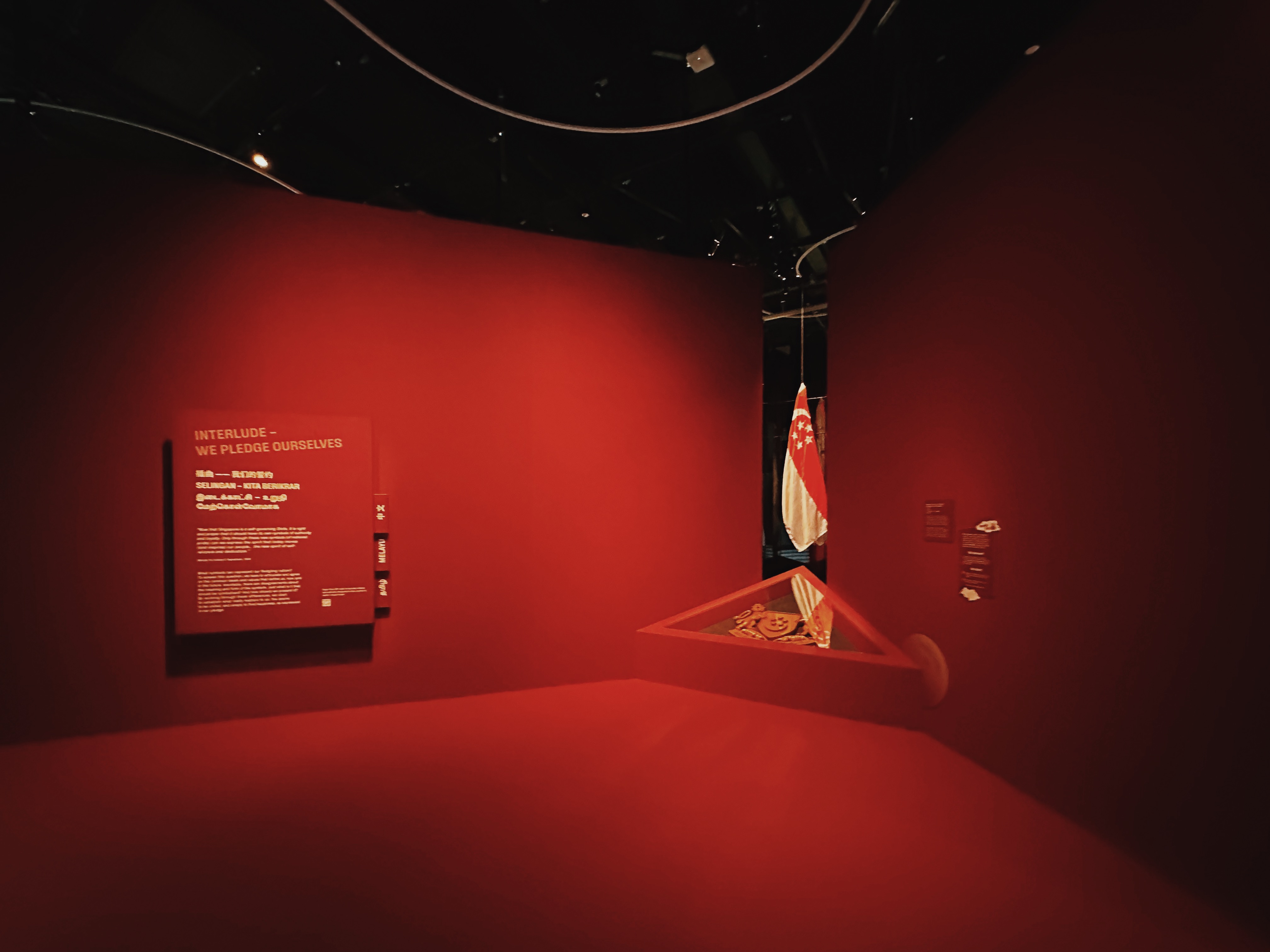 Bleed red and white? What does your Singapore spirit look like?
The public's responses gathered from this exhibition will also shape the permanent galleries of the eventual Founders' Memorial, reiterating the commitment to giving Singaporeans a stake in writing the nation's story.
As the next chapter unfolds, it is not merely the landmark events and achievements that will take up space on the page. It's as simple as starting from knowing who we are, and who we want to be.
Semangat yang Baru: Forging a New Singapore Spirit
runs from 21 April to 13 November 2023 at the National Museum of Singapore. Admission is free for Singapore citizens and Permanent Residents.