August just got a whole lot better; when the sun goes down, the party's just getting started and the Singapore Night Festival (SNF) 2023 is the place to be at! This year's festivities come with a host of over 50 exciting events all over the Bras Basah.Bugis (BBB) precinct and transform it into a world of light, colours, and arts galore. Themed Singapore, the Great Port City, be prepared to see the evolution of port-city Singapore into the eclectic metropolis it is today.
1. Relive the discotheque era on rollerblades
Enjoy a nostalgic throwback to days of parties past. Image credit: SNF 2023
Don't miss out on SNF 2023's highlight of the year – Time is a Black Circle by Dawn Ng! This funky flashback to the swinging seventies invites you to strap on your rollerblades and take a glide across an indoor skating rink lit up in the kaleidoscopic lights of Singaporean artist Dawn Ng's 'disco time portal'. The beams of vibrant colours and pulsating melodies of this multicoloured experiential exhibition will instantly transport you to a time when Disco Fever ruled. Not one for rollerblading? Visitors are also welcome to visit the artwork and lose themselves in this psychedelic wonderland.
Boogie down memory lane with Time is a Black Circle by Dawn Ng from 18 to 26 August 2023 from 7.30pm to 11.30pm. Early bird tickets (18 July to 17 August 2023) are priced at $22 and regular tickets are priced at $27. Free admission for non-skaters from 10am to 4pm (last entry at 3.30pm).
2. Experiential Programmes Galore!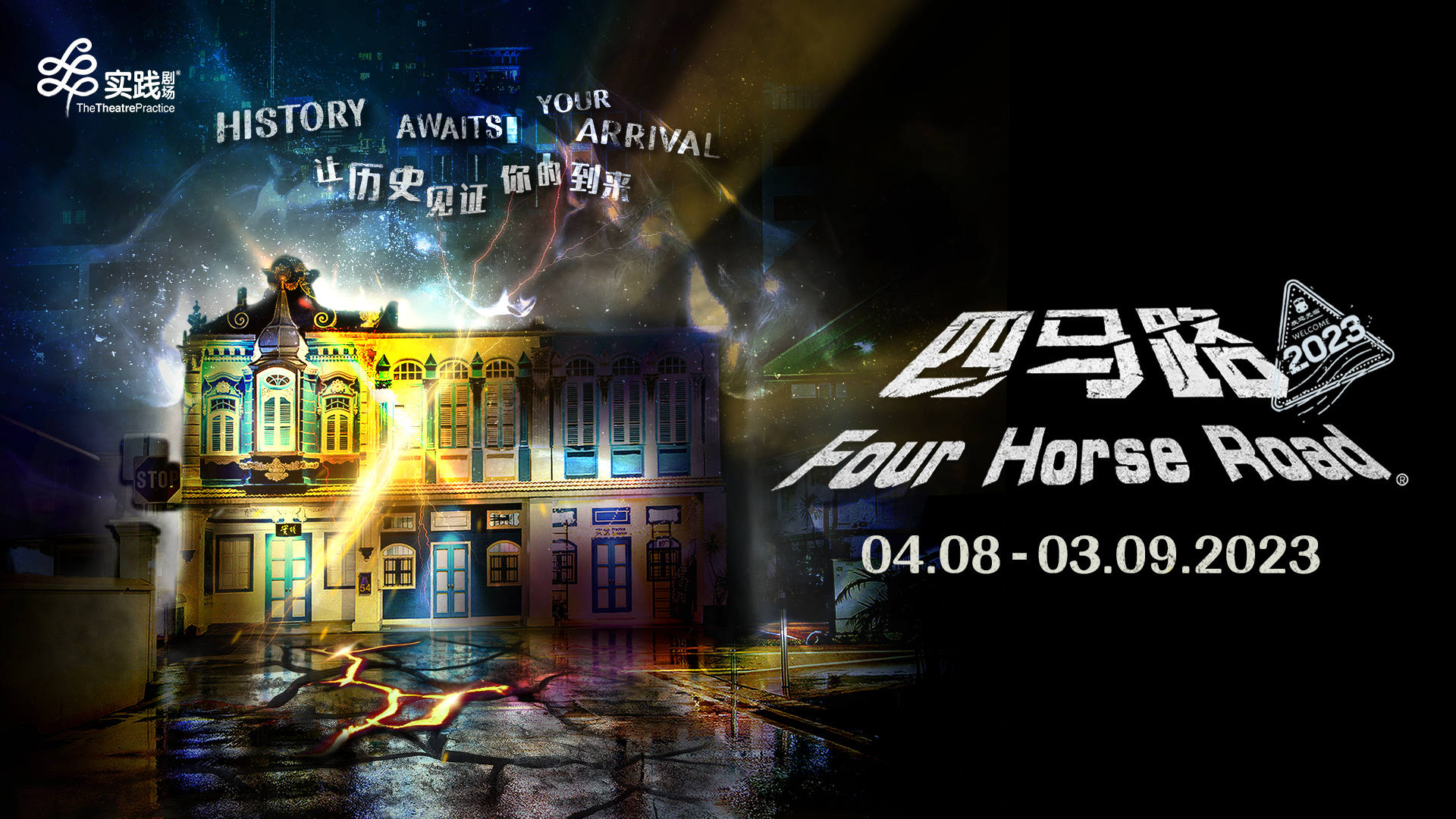 From immersive theatrics and exhibitions to photo walks and food tours, there isn't a single dull moment at the Singapore Night Festival. Image credit: SNF 2023
Get ready for an incredible lineup of tailored programs embracing this year's festival theme! Singapore's acclaimed bilingual theatre, The Theatre Practice, presents Four Horse Road—an immersive promenade escapade across heritage hubs, challenging play norms. Explore The Lost City Series: Kampong Port Cities Of The Pre-Colonial Era—an imaginative exhibition by The Oval Partnership and diverse artists, reviving kampong life's sustainable history.
For the aspiring photographers and Instagrammers, join the NightFest Photo Walk, your ticket to rediscover Waterloo Street's charming clash of past and present. Fancy yourself a foodie? Step into history with Port Cities Food: A Culinary Tour down Middle Road as you sip on naval Rum and savour kueh and cocktails while unravelling the delicious stories of Middle Road's vibrant past communities.
Catch Four Horse Road from now until 3 September 2023 every Tuesday to Sunday at 8pm, The Lost City Series: Kampong Port Cities Of The Pre-Colonial Era from 18 August to 1 October 2023, and NightFest Photo Walk and Port Cities Food: A Culinary Tour down Middle Road from 18 to 19 August 2023 and 25 to 26 August 2023.
3. Enjoy audio plays and live performances
Seek out various art forms through live performances that pay homage to Singapore's journey. Image credit: Catch
At Singapore Night Festival 2023, the arts come alive in various forms. Case in point: Waterloo Street Stories unites dance, music, photography, and plays, capturing the rich tales of this historic street through photo exhibitions, music performances, audio plays, and mesmerising dance movement responses. Other exciting performances to catch include We'll weather the weather, whatever the weather, until we cannot – a whimsical parade, complete with attendants and a rhythmic percussionist, that celebrates Singapore's refuge amidst stormy patterns, and
Jazz'in @ Capitol Singapore - A Night In Asia, where jazz dances with Asian melodies performed by artists and bands such as jazz fusion group Coldcut Quartet and Filipino-Spanish singer Yvette Atienza.
Waterloo Street Stories, We'll weather the weather, whatever the weather, until we cannot, and Jazz'in @ Capitol Singapore - A Night In Asia run from 18 to 19 August 2023 and 25 to 26 August 2023.
4. Watch the night light up with stunning projections and illustrations
Time to update the 'gram! Keep your eyes out for vibrant installations and projections around the BBB precinct. Image credit: Catch
Prepare to be bedazzled with impressively intricate projection mapping all across the BBB precinct! Out of the four visual masterpieces the festival has in store for you, gear up for Singapore's debut in theatrical projection mapping in 700 Years—a dazzling fusion of local creativity and French digital innovation on the facade of the National Museum of Singapore, depicting the country's 14th-century journey from bustling port city to the modern cityscape of today. In addition, catch a total of 12 various forms of artworks and installations scattered around the area such as a gorgeous illumination of Farquhar Garden, enchanting aquatic wonderland of shimmering lights, coral structures, and whimsical sea life across the Funan Kinetic Wall, and the colourful #SGNIGHTFEST that is a must to include for the 'gram.
Check out the various projection mappings and installations across the BBB precinct from 18 to 26 August 2023.
5. When art, history and irresistible F&B options collide
The BBB Precinct comes alive with three Festival Villages packed with performances, art, and food inspired by the Singapore Night Festival 2023. Image credit: SNF 2023
What's a festival without any food, especially when there are three Festival Villages where you can get your fix of culinary experiences? Singapore Management University's Campus Green transforms into the prime party spot with The Social Post, an electrifying collaboration between SNF and SMU Arts Fest! Sip on SNF-special cocktails and savour spice-route-inspired flavours. Over at Armenian Street which is home to heritage icons like the Peranakan Museum, PORT CITY 2.0 brings wild performances, taste adventures, and art portals that serve as a gateway to new ideas, while CHIJMES turns an electrifying festival hub for epic deals, lawn lounging with drinks, and night-bopping tunes, along with a mind-blowing projection show on its facade.
Soak in the vibes of the Main Festival Village @ SMU Green from 6pm to 10.30pm (and 6pm to 11.30pm on Fridays and Saturdays), Festival Village @ Armenian Street and Festival Village @ CHIJMES from 7pm to 12am, from 18 to 26 August 2023.
A journey back in time through over 50 exciting programmes
There's so much more to explore at the SNF 2023 and the charms of Singapore couldn't be expressed better through this year's lineup of events. From performances and experiential programmes to beautiful projections, it's a celebration of stories and a vibrant addition to the nightlife of August you wouldn't want to miss out on!
The Singapore Night Festival 2023 runs from 18 to 26 August 2023 at the Bras Basah. Bugis Precinct. Programmes are free unless stated otherwise.
Top image credit: Catch