When it comes to movies, TV shows, and books, who doesn't love a good Plot Twist? Organised by Arts House Limited (AHL) and commissioned by the National Arts Council (NAC), Singapore Writers Festival (SWF) 2023 is back with a bang, flaunting close to 200 in-person programs featuring more than 250 global and local talents, all under the theme "Plot Twist".
From hip hop to punk rock, combat sports to foodie adventures, and even DIY-rap sessions, SWF 2023 promises a rollercoaster literary journey filled with unexpected twists and turns. Read on to find out more on the events you absolutely must Catch.
1. Calling all…hip-hop fanatics?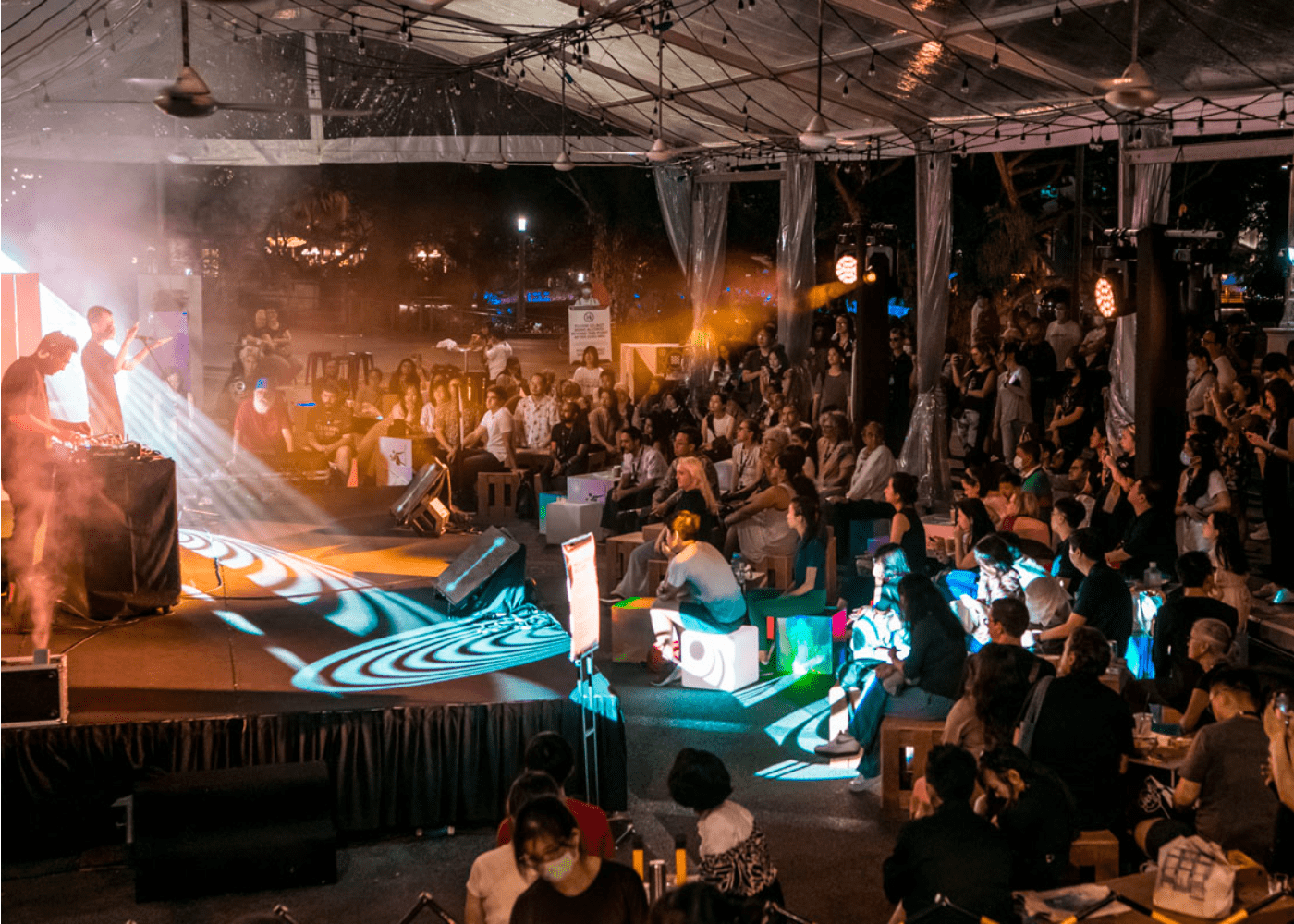 Dance the night away to a combination of writers spitting bars and a live DJ adding to the rhythm.
In celebration of the 50th anniversary of hip-hop this 2023, SWF is cranking up the volume with a star-studded lineup of music critics, rappers, musicians, and cultural historians. Enjoy a thrilling fusion of literature and hip hop through electrifying conversations, mesmerising performances, and workshops in 50 Years of Bars, Flows and Beats.
We Never Thought Hip Hop Would Bring It This Far (18 November 2023) is here to kick things off with an epic bash to commemorate half a century of hip hop history. Five talented wordsmiths are ready to react to hip hop anthems while a live DJ works the turntables. For the little ones, Fresh Raps: Create Your Own Hip-Hop Alter Ego with BGourd (18 November 2023) is the perfect way to dip their toes into the realm of hip-hop by creating their own rap persona alongside quirky local rapper BGourd.
Get into the nitty-gritty of this incredible music genre In A Tiny Room With: Jeff Chang (24 November 2023) as the hip-hop historian unveils how hip hop's global influence and political potency have reshaped history.
2. It's a family day out!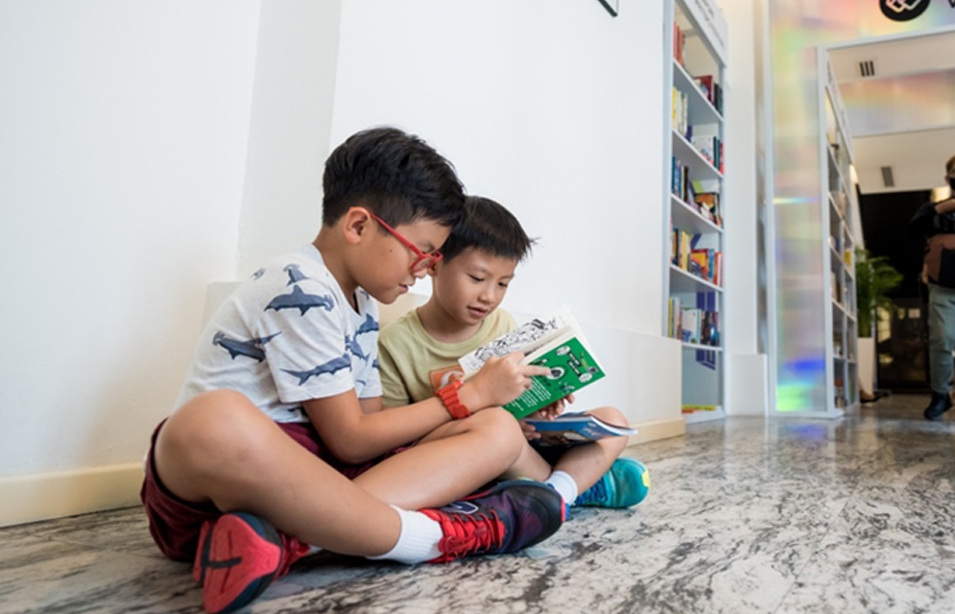 ntroduce your little ones to whole new worlds through the art of storytelling and hands-on workshops.
SWF 2023 combines the best of both worlds by bringing stories, hands-on activities, and workshops that can be enjoyed by both parents and their little ones. Save the Animals! (19 November 2023) not only uncovers discoveries about Singapore's wildlife, but also gives young ones the opportunity to get creative by transforming their favourite animal characters into stick puppets for an interactive storytelling session. Prefer some under-the-sea magic? Jiggle Like a Jellyfish! (25 November 2023) with children's author and musician Katherine Wallace in an interactive session of ocean-inspired melodies and moves.
Young wordsmiths and artists are in for a real treat; let your creativity run wild in Mutant Mayhem — A Poster Design Workshop (18 November 2023), led by author and illustrator Quek Hong Shin, where you'll craft your mutant alter ego's appearance and extraordinary talents. Discover how the shape, style, and even the size of your lettering can transform your comic's impact and unlock The Magic of Word Balloons (19 November 2023).
As for the part on learning how to weave actual stories together, join the performers of A Boxful of Stories (26 November 2023) on an improvisational journey, armed with a treasure trove of props from a mysterious box, as they craft a one-of-a-kind story with the audience's imaginative spark.
3. For the spontaneous adventurers
Are you ready to step into the curious and exciting side of Singapore Writers Festival 2023 through mega Plot Twists?
Truly spontaneity at its finest, Unexpected Pairings (18 to 26 November 2023) is that wildcard you'd definitely want–all we have to go on about this event is one secret topic and two mystery writers. Colour us intrigued! Yet another experience that can prove surprising is Book Tinder (25 November 2023), where you find your book-match made in heaven through a fun "speed dating" session based on your literary biases, reading preferences, and pet peeves.
Looking for something more out-of-the-box? Try your hand at Quest Unlocked: Not Your Average Game-writing Workshop (18 November 2023) to level up your game-writing skills with Ubisoft developers Zec Chua and Ashraf Azhar by crafting engaging quests and transforming stories into playable adventures. Blood, Sweat, and Tears: Writing the Combat Sports Narrative (18 November 2023) is also worth checking out, where talented Singaporean martial artists share about the connection between martial arts and literary arts in a pragmatic nation, ending off with a live capoeira demonstration.
If you're into all things spooky, get up close and personal with Singaporean ghost hunter, author of the Ghost Files, and host of the Ghost Files TV show Noel Boyd as he recounts his experiences as a paranormal investigator alongside actual ghost-hunting footage and a showcase of paranormal gadgets through this experiential reading in They're Here… (18 to 19 November 2023).
4. A multilingual world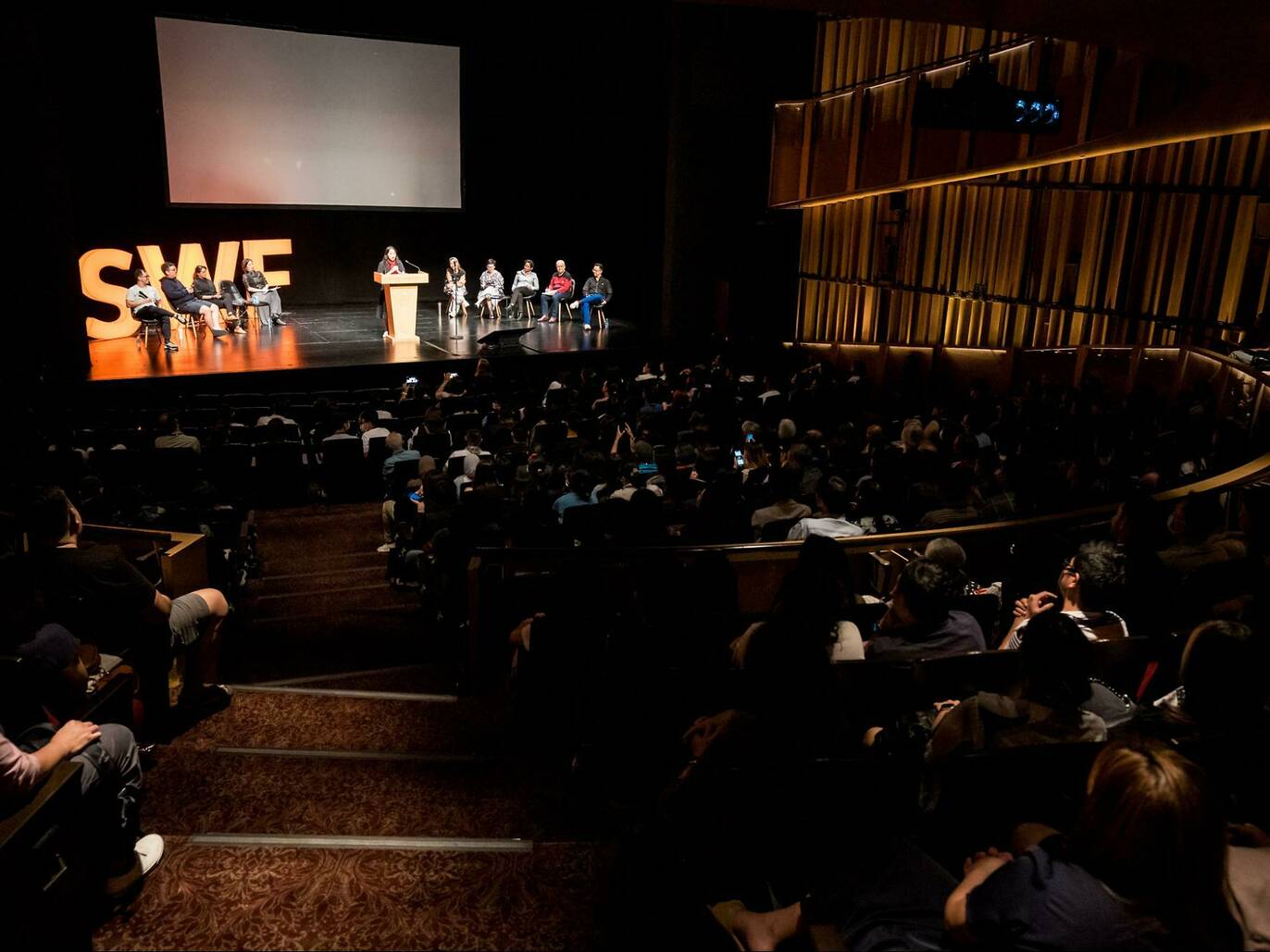 Traverse through timelines and culture through a diverse gathering of top literary icons locally and around the world.
We live in a diverse world and there's so much more waiting to be discovered out there than we can ever imagine. SWF 2023 offers a taste of that with a slew of programmes catering to various cultures and languages. Time-travel to the heyday of letterpress in 诗歌和活字印刷的奥妙 The Art Of Poetry and Letterpress (18 November 2023) with a hands-on workshop guided by Typesettingsg's Sun Yao Yu on letterpress artistry and typography tricks. 在新加坡的清朝 The Qing Dynasty in Singapore (25 November 2023) takes you on a voyage through time to uncover the intriguing connections between the Qing Dynasty and Singapore, complete with delectable culinary experiences and an immersive exploration of the Imperial Chinese harem system, led by the historians of the Qing History Society.
Plot twists in literature captivate readers and provoke questions, as you will discover in Narrating Independence: Surprising Endings by Malay Literatis (18 November 2023). Join a panel of Malay writers for a thrilling discussion on how their stories challenge assumptions, offering fresh perspectives on independence in Malaysia and Singapore, and their relevance today. For a fun spin on poetry, Terapi Redari Rhythm and Rhyme Therapy (26 November 2023) is a captivating showcase of Singaporean Malay poetry, reinvented by a new wave of talent. With a twist that echoes the festival's theme, these performers bring their creativity to the chosen verses, adding a fresh twist to classic rhythms and rhymes.
The history of world Tamil fiction introduces the shifting eras and influential writers that have shaped the Tamil literary landscape. Join acclaimed author Perumal Murugan in a thought-provoking lecture that unravels the unexpected twists in international Tamil fiction's rich history through திருப்புமுனை: தமிழ்ப் புனைவிலக்கியங்களின் திருப்பங்களும் வளர்ச்சிகளும் Twists & Turns in the History of Tamil Fiction (18 November 2023). Coming closer to home, Indian Feminist Tales from Singapore, Malaysia & India இந்திய பெண்ணிய கதைகள்: சிங்கப்பூர், மலேசிய, இந்திய பார்வைகள் (18 November 2023) says it all; explore the diverse narratives of Indian women in India, Malaysia, and Singapore, as writers and translators unveil the oppressive barriers they face while discussing the distinct feminine archetypes and shared struggles using the power of storytelling.
Become the main character of your own Plot Twist at SWF 2023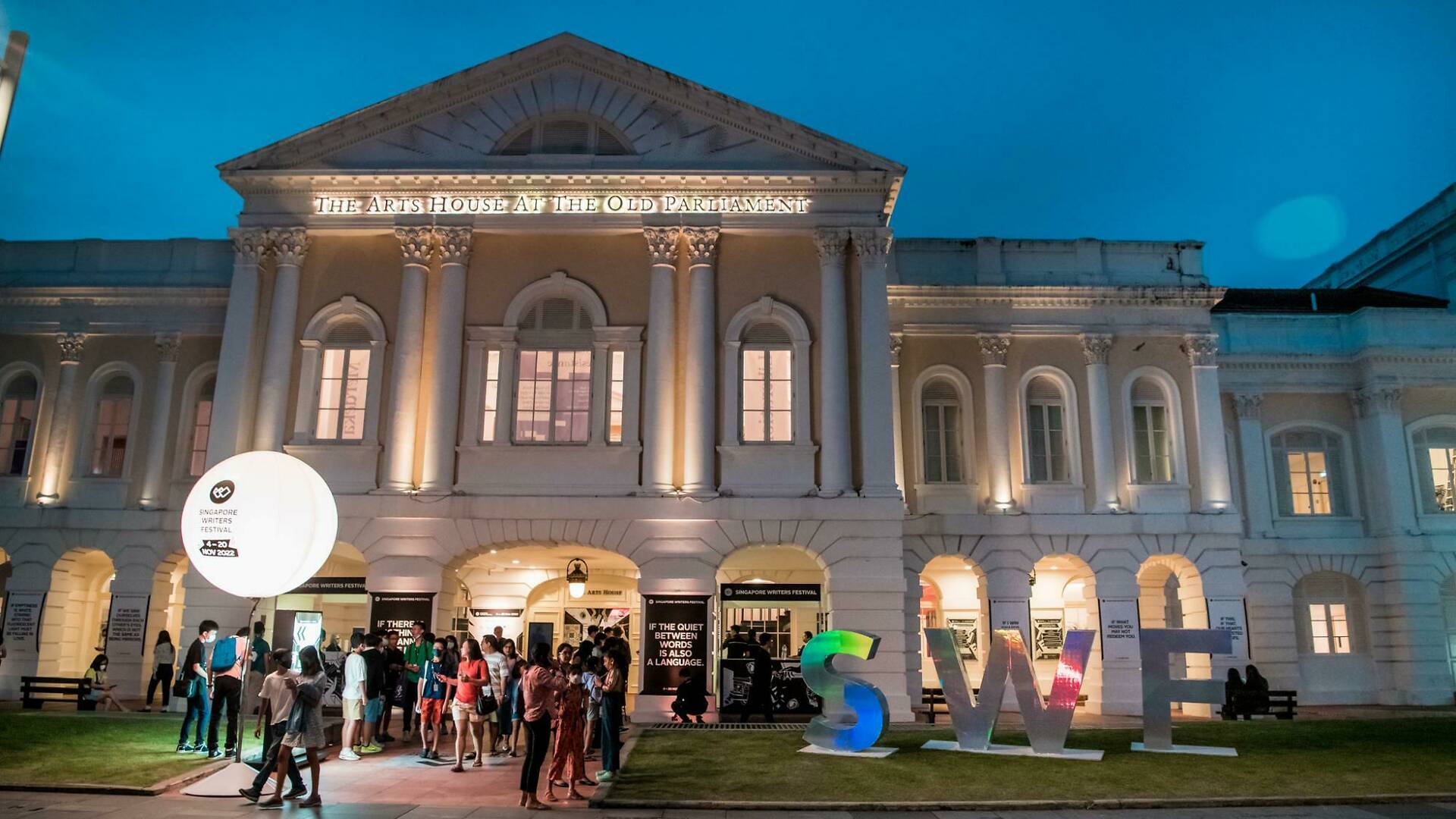 So much to do, so little time! Singapore Writers Festival 2023 is suited for folks of all ages from all walks of life.
With an eclectic selection of close to 200 programmes designed to intrigue, connect, and inspire, SWF 2023 presents a daring and bold celebration of storytelling spanning across a diverse range of interests and talking points. There's something for everyone, so be sure to map out the story you plan to tell of your time at SWF 2023!
Dive into a world of stories at the Singapore Writers Festival 2023 from 17 to 26 November 2023. Programmes are either free, ticketed, or require a festival pass.
All images are credited to Arts House Limited.