There's only one iconic holiday (well, not exactly a holiday but you get the picture) that's creeping up on us when October comes around and that's Halloween! Celebrate the spooky season with incredible themed events ranging from dramatic concerts filled with hauntingly beautiful tunes to getting crafty with the family with miniature clay art and even book selections hand-picked by Catch for an intimate Halloween celebration at home.
Are you ready to Catch the spooky season?
1. Candlelight Halloween: Best Soundtracks of Tim Burton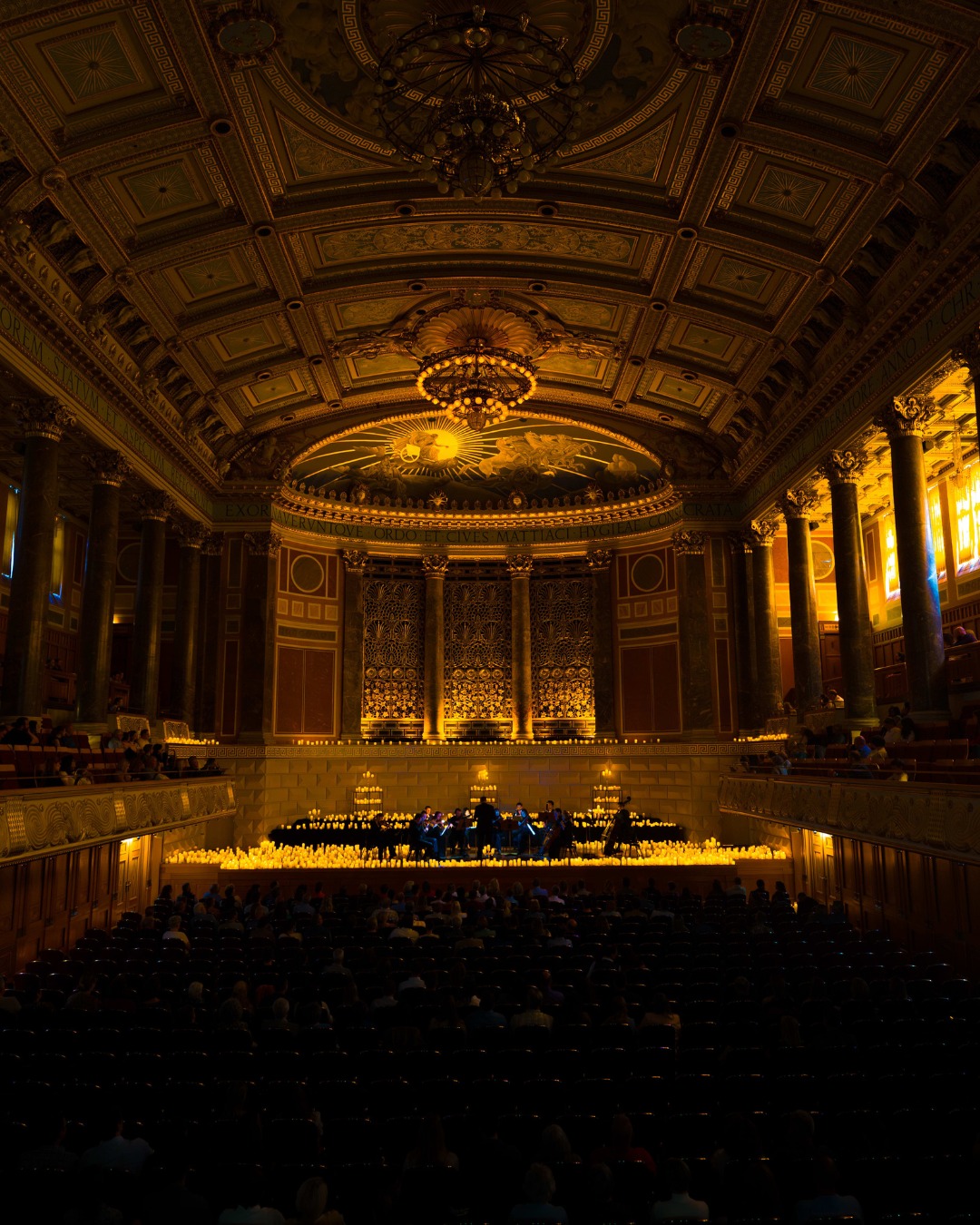 When the flickering lights from candles amps up the Halloween atmosphere. Image credit: Fever
Dive into the eerie world of Tim Burton's iconic films, where classical renditions of haunting melodies will send shivers down your spine and set your heart racing. Surrounded by the flickering glow of hundreds of candles, you'll relive your favourite (and most feared) moments from Burton's Halloween classics, immersing yourself in an enchanting Burtonesque night. From the tunes of The Addams Family to the spookiness of Beetlejuice and the magic of The Nightmare Before Christmas, Candlelight Halloween: Best Soundtracks of Tim Burton will serenade you with history's most legendary musical works of terror.
A spooky movie-like night of music awaits with Candlelight Halloween: Best Soundtracks of Tim Burton on 31 October 2023 at CHIJMES Hall. Tickets are priced from $39.
2. Halloween Immersive Experience: The Enchanting Phantom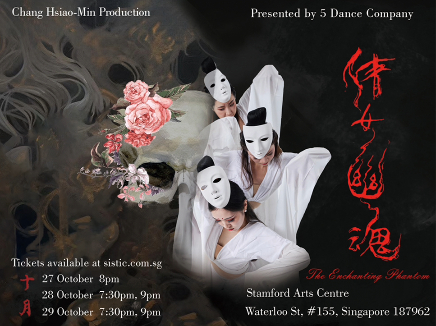 Enjoy an up-close and personal spooky season in this enchantingly immersive dance performance. Image credit: SISTIC Singapore
Prepare for a spellbinding dance spectacle brought to life by director and choreographer Chang Hsiao-Min! This immersive performance adds a dash of multi-ethnic spice to the beloved scenes from the iconic Chinese classic, Liao Zhai (聊斋). And of course, what's a proper Halloween event without the chance to don your spookiest Halloween attire and savour the Halloween delight of The Enchanting Phantom《倩女幽魂》? So, conjure up your costume, and let the spooky magic begin!
Bring your Halloween best to Halloween Immersive Experience: The Enchanting Phantom from 27 to 29 October 2023 at the Stamford Arts Centre Black Box. Tickets are priced at $40.
3. Singapore Symphony Orchestra (SSO): A Haunted Halloween Hymn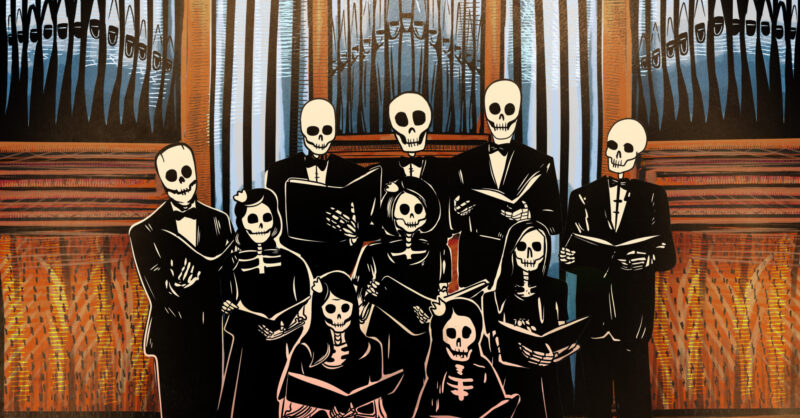 Are you ready for a dramatic Halloween? Image credit: Singapore Symphony Orchestra
symphony of sound at the Victoria Concert Hall! Picture a choir conjuring enchanting melodies, an organ belting out haunting tunes, and the anticipation of Halloween in the air. From iconic tunes such as Grim Grinning Ghosts from Disney's The Haunted Mansion, and Prelude from Psycho to the bewitching beats of Dan Forrest, Bach, Duruflé, and more, be a part of this eerie extravaganza, hosted by organist Loraine Muthiah, as they summon musical spirits hidden beneath the scores!
Prepare to be haunted by the melodies of SSO: A Haunted Halloween Hymn from 28 to 29 October 2023 at the Victoria Concert Hall. Tickets are priced at $10.
4. Mindful Space: Halloween Clay Art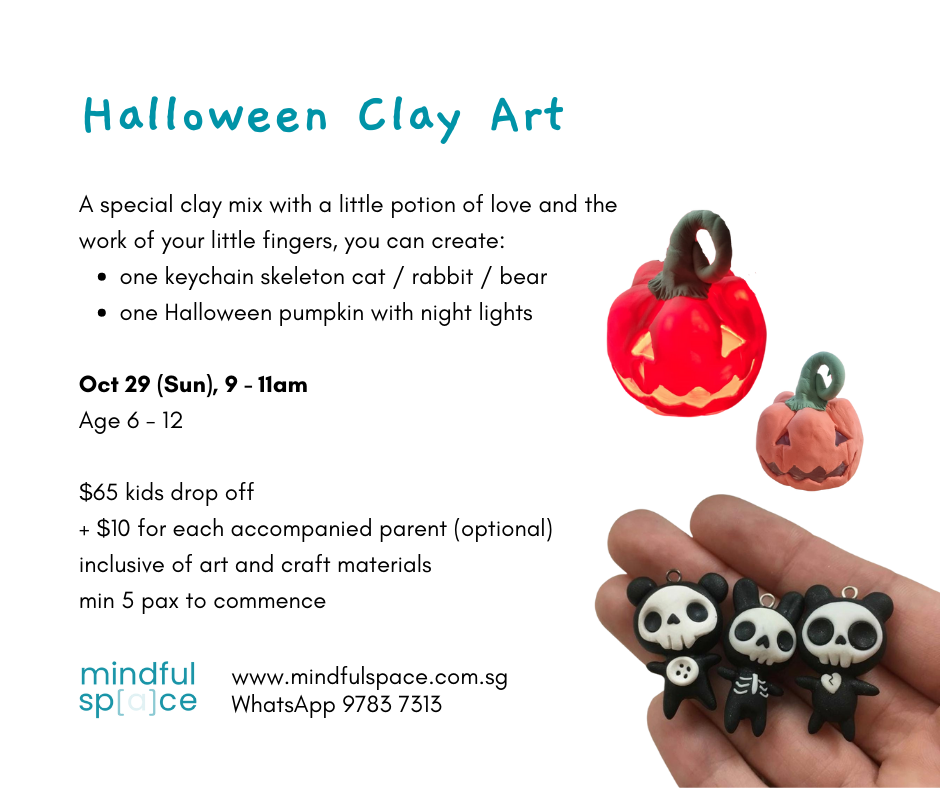 Bring adorably iconic Halloween motifs to life with the little ones through miniature clay art! Image credit: Mindful Space
Looking to skip out on the frightful theatrics for an artsy family-friendly activity that stays true to the Halloween spirit? Unleash your little artist's spooky creativity and dive into the magical world of Halloween miniatures! Conjure up a keychain skeleton cat, rabbit, or bear, and an adorable mini Halloween pumpkin that glows in the dark. There's no better place to let the imaginations of your little ones run wild this spooky season through a two-hour session that offers sensory thrills, enhanced focus, sharper observation, improved hand-eye coordination and a lesson in patience. It's time to get creative, Halloween-style!
Bring out the inner artist of your little ones with Mindful Space: Halloween Clay Art on 29 October 2023 at Mindful Space. Slots are priced at $65 for children and an additional $10 per accompanying parent.
5. Halloween Comedy and Retro Night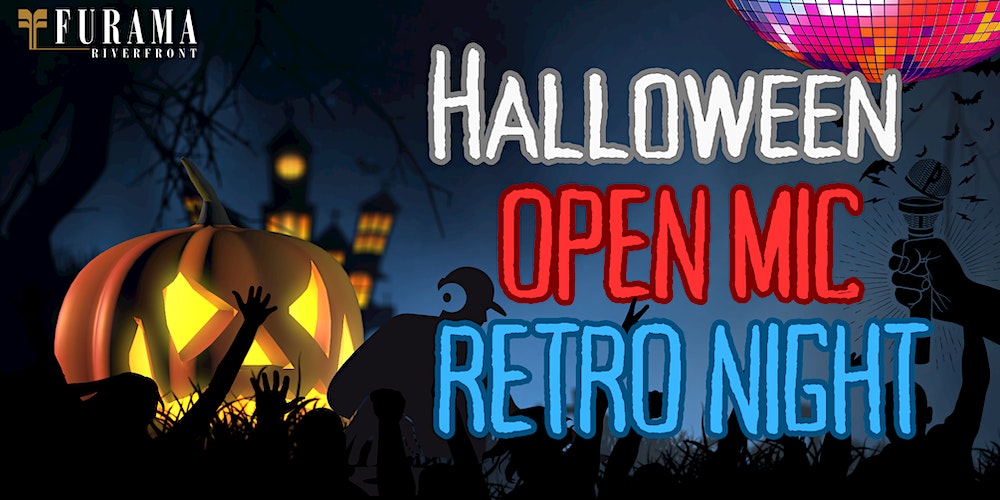 Who said Halloween had to be all spook, doom and gloom when you can have comedy and good music? Image credit: Eventbrite
Are you ready for a spooktacular evening of laughter and nostalgia? Then this is one Halloween Stand-Up Comedy and Retro Night you wouldn't want to miss! Get ready for a hilarious lineup of local and international stand-up comedians who will have you in stitches (not the gory, Halloween-y kind). Then, groove to the rhythm of the 70s, 80s, and 90s as DJ Jag spins retro tunes for the ultimate throwback that will keep you dancing all night long. No boos and ghouls – just fun, laughter and good vibes all around!
A spooktacular night awaits with Halloween Comedy and Retro Night on 24 October 2023 at the Furama RiverFront Waterfall Lounge. Tickets are priced at $20.
Not one for the crowds? Spend your Halloween curled up with these spine-chilling books instead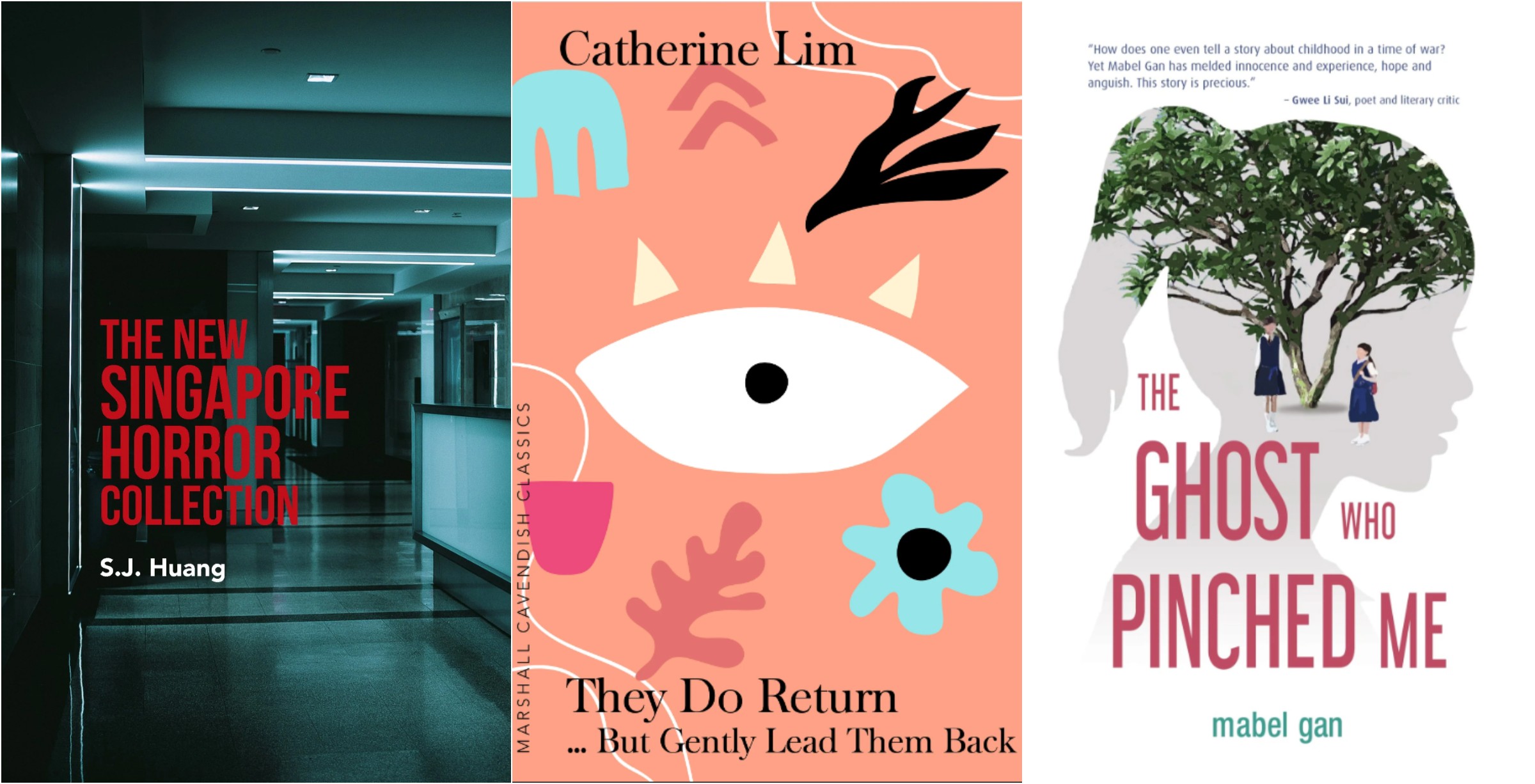 Pick your literary poison: spooky or wholesome? Image credit: Epigram Books
Introverts and bookworms, assemble! Nothing quite screams Halloween than being curled up in bed and smothered in blankets with a good read that perfectly fits this ghostly season. If you're a horror buff, The New Singapore Horror Collection by S.J. Huang haunts you with tales a little too close to home while Catherine Lim's They Do Return...but gently lead them back brings together a collection of 15 supernatural-themed stories inspired by societal superstitions.
For something more wholesome that will keep your kids entertained, The Ghost Who Pinched Me by Mabel Gan celebrates the coming-of-age through wit and the unfiltered innocence of youth through family and loss.
Keep your eyes on our Instagram page for a chance to take any one of these books home (and voila, Halloween at home will officially be saved!).
Whether you prefer to be out and about or content with being a homebody, Catch is here with all the recommendations you need – Halloween-style!
Top image credit: Singapore Symphony Orchestra