Sometimes all you need in life is a good laugh, and the stand-up comedy scene in Singapore is doing a pretty solid job at churning those out. These nights are dedicated to both local comics raring to share hilariously relatable stories, and comedians from around the world with often sold-out shows flying in to give us a taste of their wickedly good sense of humour. Here are the best places to go in Singapore for stand-up comedy that's guaranteed to make you LOL (laugh out loud).
1. The Lemon Stand Comedy Club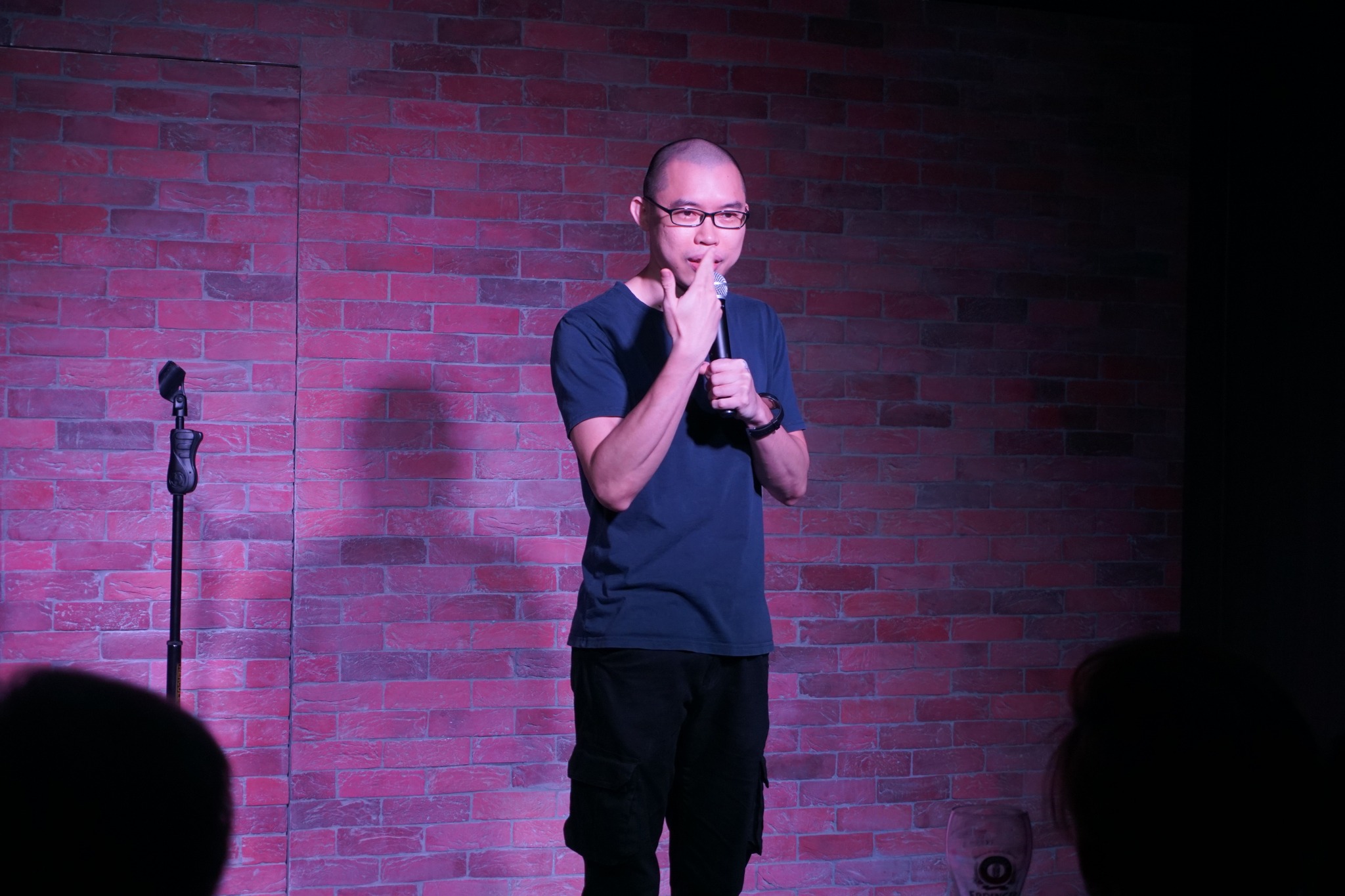 Find the comedy show that tickles your fancy at the Lemon Stand Comedy Club. Image credit: Lemon Stand Comedy Club
A smorgasbord of humour and wit of varying degrees, the Lemon Stand Comedy Club brings to you comedy nights of all kinds that will keep you coming back for more because there's simply too many choices to settle on just one! Laugh your hearts out at Sharul Channa's feisty sense of humour, crack up on stories of manhood at The Man Show, marvel over a mix of fantastical illusions, magic, and comedy with magician Aman Alhamid, and laugh till you cry as Isaac Tay – corporate adult by day, hilarious comic by night – regals you with witty stories and jokes. Everyone has their own brand of humour and the Lemon Stand Comedy Club is here to help you find yours with well-deserved nights of laughter.
Catch Sharul Channa on 15 July 2023, The Man Show on 21 July 2023, Aman Alhamid Magician on 22 July 2023, and Issac Tay on 29 July 2023.
2. Blu Jaz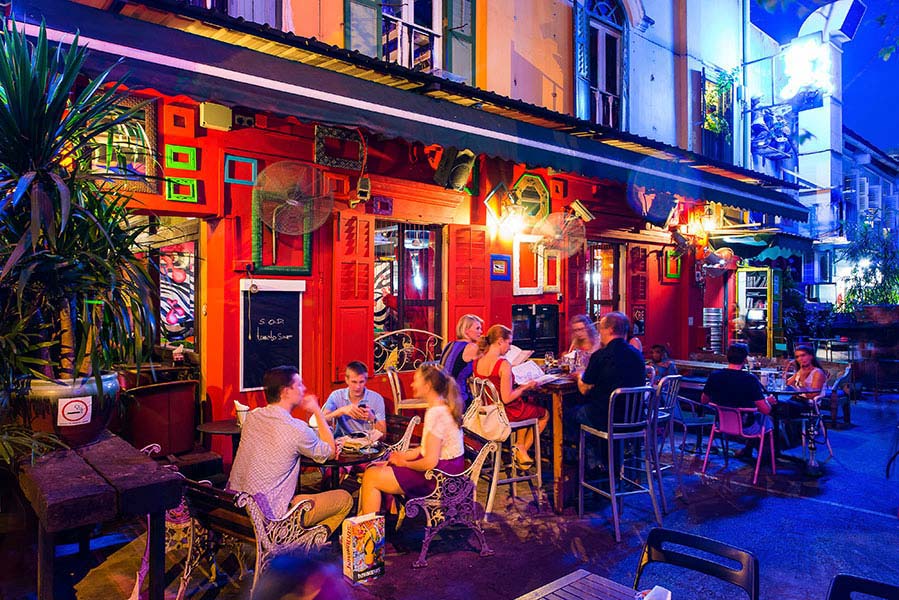 Blu Jaz is where the cool kids hang out, especially on comedy nights! Image credit: Blu Jaz
Chase away those Monday blues every week with humour of all kinds from up-and-coming stand-up comics at the Blu Jaz. Brought to you by the East Coast Comedy, Jaz for Laughs promises a line-up of fun and laughter with each set. Whether you're an aspiring comedian looking for your next big break or the funny one in the friend group who's more than happy to share your wit with the world, this open mic night is a fantastic opportunity to discover and be discovered in a safe space. And of course, you can't be laughing on an empty stomach! Feast on delicious mains, nibbles and beverages as you settle yourselves in for a night you never knew you needed at the Blu Jaz.
Kick your week off with some much-needed humour at Jaz for Laughs every Monday.
3. Comedy Masala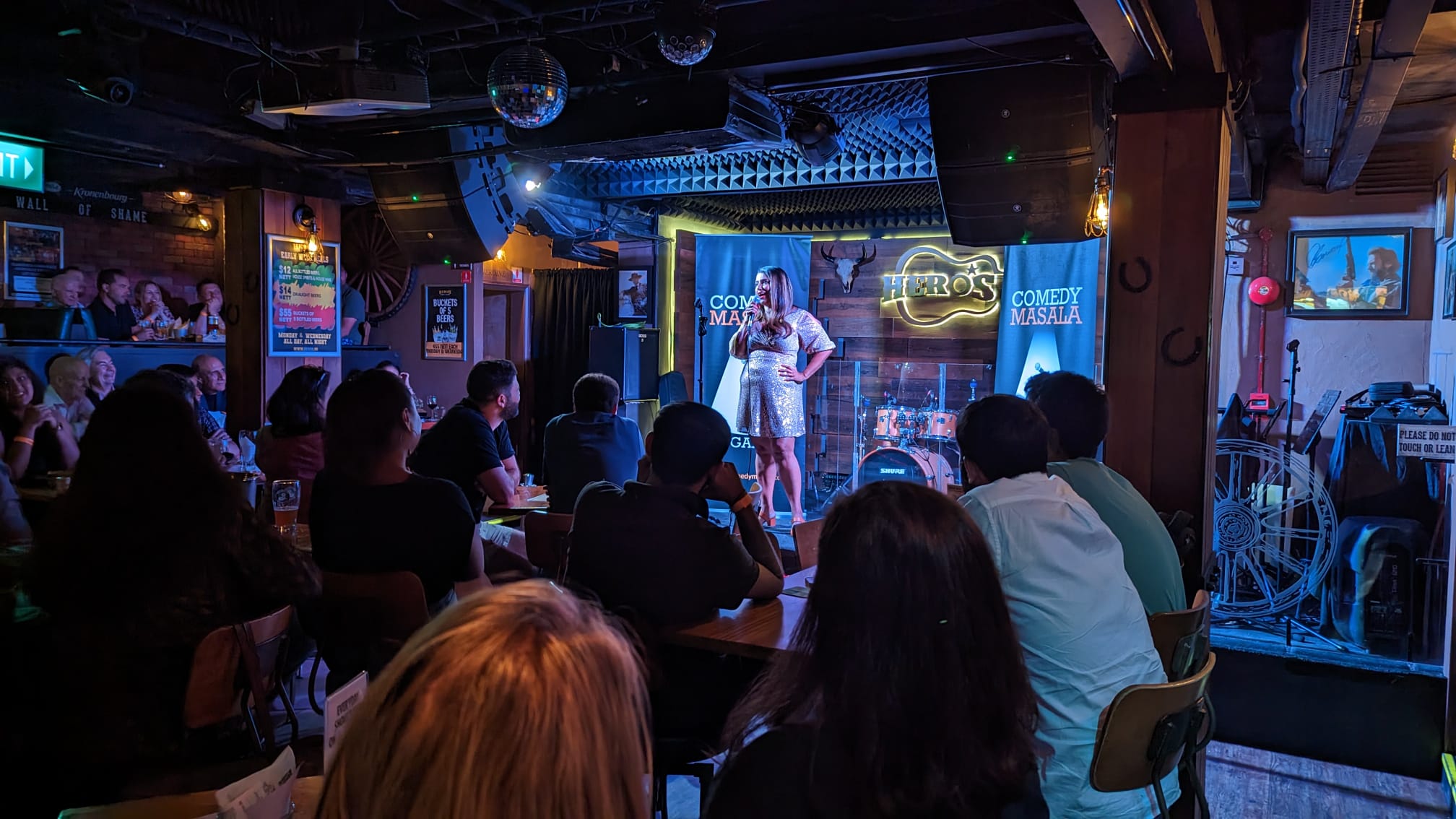 Comedy Masala brings you a weekly dose of fun and laughter. Image credit: Comedy Masala
Founded by Singapore-based comedian Umar Rana, Comedy Masala is a lively venue featuring local, international and regional comedians alike. The latter half of July brings two esteemed comedians that have audiences cracking up wherever they visit; Melbourne-based George Dimarelos has graced the crowds in Perth, Melbourne, and Edinburgh with sold-out runs of his show 'A Bookish Comedy Show', and travelling comic Artur Akhmetzyanov took home the crown in the 2018 Bangkok International Comedy Competition and 2022 What's Your Story Slam with his witty storytelling and punchlines. With such stellar show records, you can be sure tickets will be snapped up fast!
Laugh your hearts out with Comedy Masala ft. GEORGE DIMARELOS (AUS) on 18 July 2023 and Comedy Masala ft. ARTUR AKHMETZYANOV on 25 July 2023.
4. Crane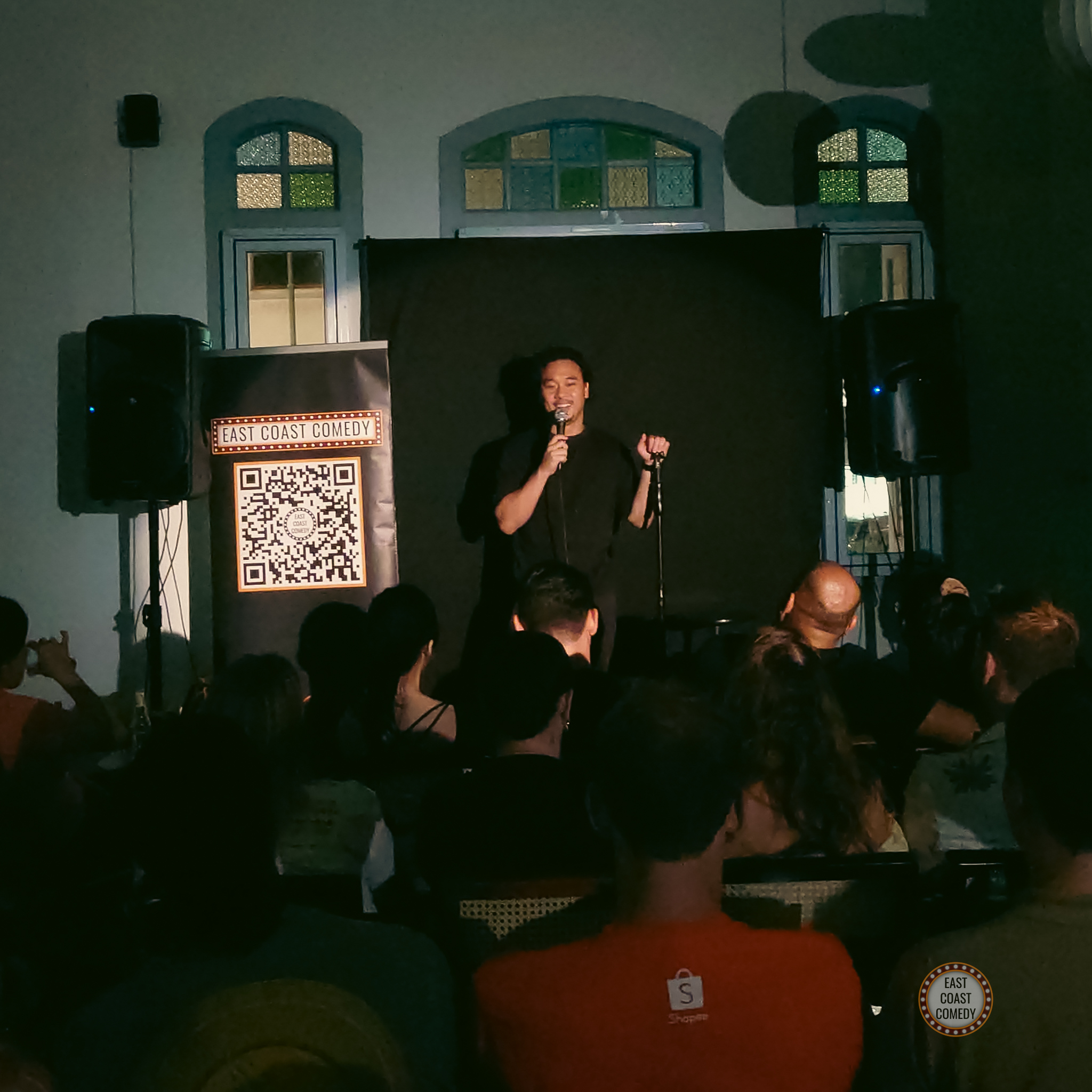 You can always expect star-studded shows with well-known comedians at Crane's comedy nights. Image credit: East Coast Comedy
You can stop searching for Friday and Saturday night plans because Crane has got you covered! A hub for all things creative, the space hosts popular comedy shows with East Coast Comedy that are often sold out with the best of Singapore's comedy scene. Think household names in the comedy world that are sure to get a laugh or two out of even the most serious of us, such as Rishi Budhrani, Fakkah Fuzz, Sharul Channa, Deepak Chandran, Jinx Yeo, and Prem John. You can also expect to see up-and-coming rising talents as well as surprise travelling international comics. For 90 to 110 minutes, immerse yourselves in worlds created by these talented individuals. This is one East Coast plan you wouldn't want to miss out on.
Mark your calendars for the East Coast Comedy Standup Night every Friday and Saturday.
5. The Projector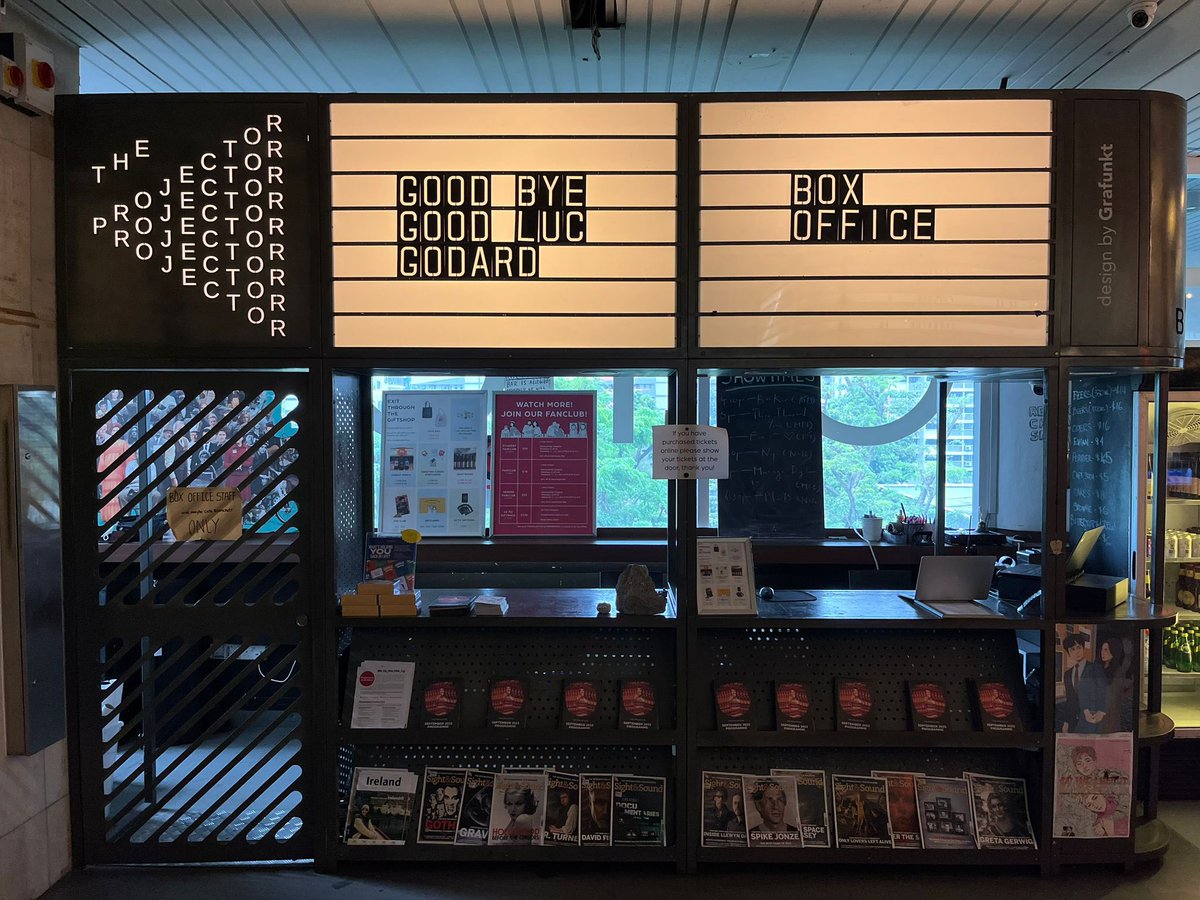 Keep an eye out for The Projector's monthly comedy shows featuring talents from home and across the waters. Image credit: The Projector
The place for film screenings, parties, and music, The Projector also hosts monthly live comedy shows with international and local comic veterans to add more spice into your lives. Comedy Night at The Projector this July presents talent from across the Causeway in the form of Malaysian stand-up comic Prakash Daniel. His one-hour show Beautiful is unlike your standard comedy night that focuses on the beautiful things in his life that span from family and career to relationships in a unique blend of comedy and musical elements. We've heard that this show was completely sold out with rave reviews in Kuala Lumpur, so be sure to grab those coveted tickets and enjoy the funny and beautiful sides of life with Prakash's lively and relatable humour!
Discover the beauty of life with Beautiful by Prakash Daniel this Comedy Night at The Projector on 28 July 2023.
Spice up your life with much-needed laughter through stand-up comedy nights
Life is too short to be serious and when it comes to well-deserved breaks, there's nothing like humour to perk yourselves up with, especially when you're getting the best of it from talented comedians all around through Singapore's vibrant comedy scene. After all, laughter is the best medicine, prescribed by Catch.
Top image credit: East Coast Comedy