Think you need to go hiking in the wilderness to catch a sight of sambar deer, slow lorises and spotted archerfish?
Well, think again. Turns out you can enjoy these captivating scenes of Malayan flora and fauna in air-conditioned comfort at the heart of the city. All it takes is a walk down a spiral passageway at the
National Museum of Singapore
.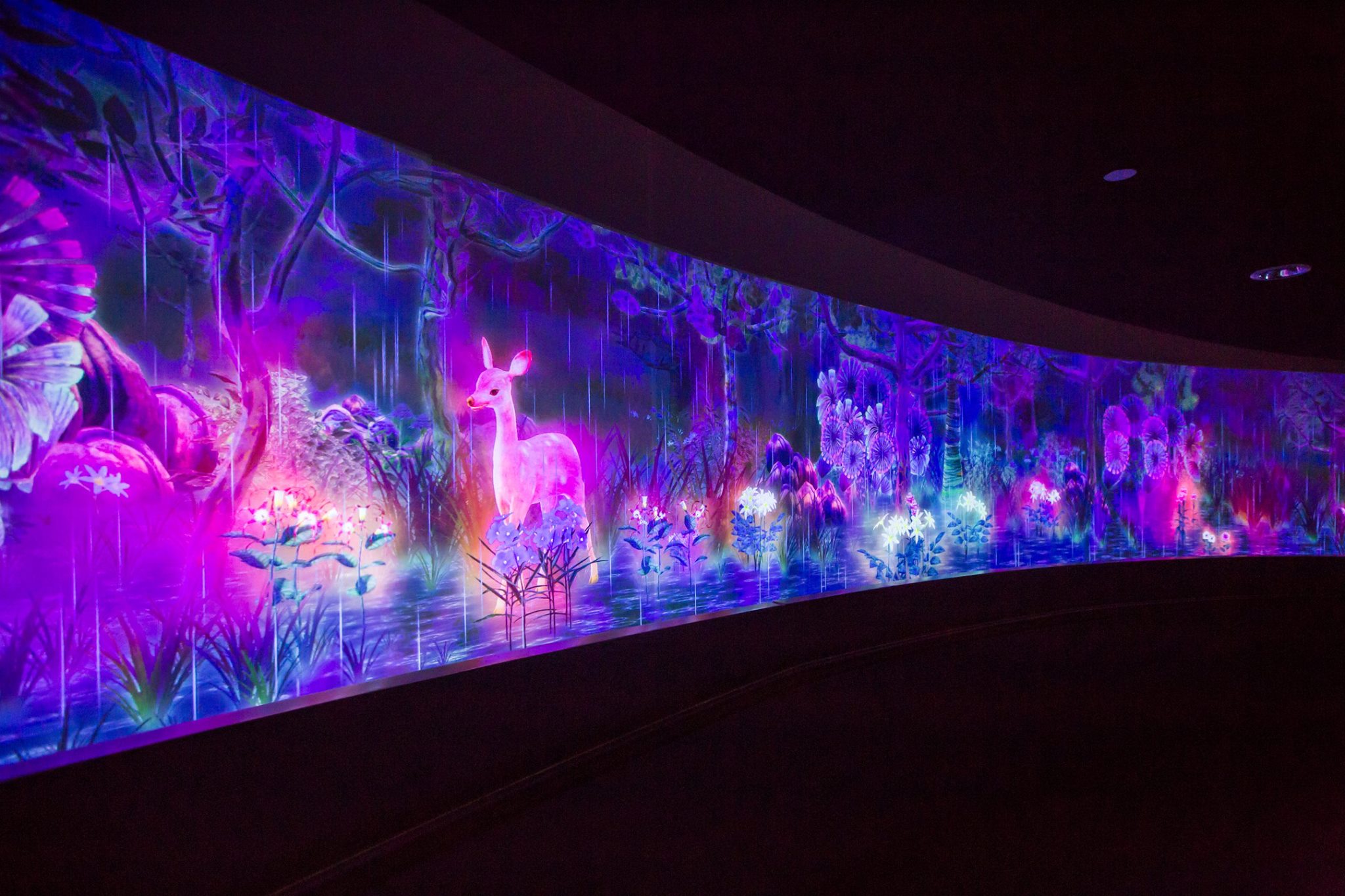 Immerse yourself in a 3D-animated mural with forest-inspired sounds and scents.
Story of the Forest, an immersive digital installation by the acclaimed Japanese art collective teamLAB, has been a fixture of the museum's Glass Rotunda since 2016. Visitors who walk down the 170m spiral pathway from Level Two are greeted by a 3D-animated mural—and forest-inspired sounds and scents—unfolding on the wall alongside them.
The plants and animals featured are inspired by 69 watercolour paintings from the museum's highly-prized William Farquhar Collection of Natural History Drawings.
Those drawings—there are 477 in total—were commissioned by Farquhar, a Scottish colonial administrator who served as Resident of Malacca and Singapore in the early 1800s. The paintings, likely the work of Chinese painters, eventually ended up in the Royal Asiatic Society of London. In the 1990s, Singaporean businessman Goh Geok Khim bought them from Sotheby's and donated them to the museum.
Living history
teamLAB is famous for its inventive digital installations and this one does not disappoint. One of the most impressive things about Story of the Forest is its clever response to space constraints. teamLAB's "ultra-technologists" pulled it off after countless hours of painstaking planning—including doing a life-size mock-up in Japan—to determine what sort of equipment they needed, and how to position the dozens of projectors.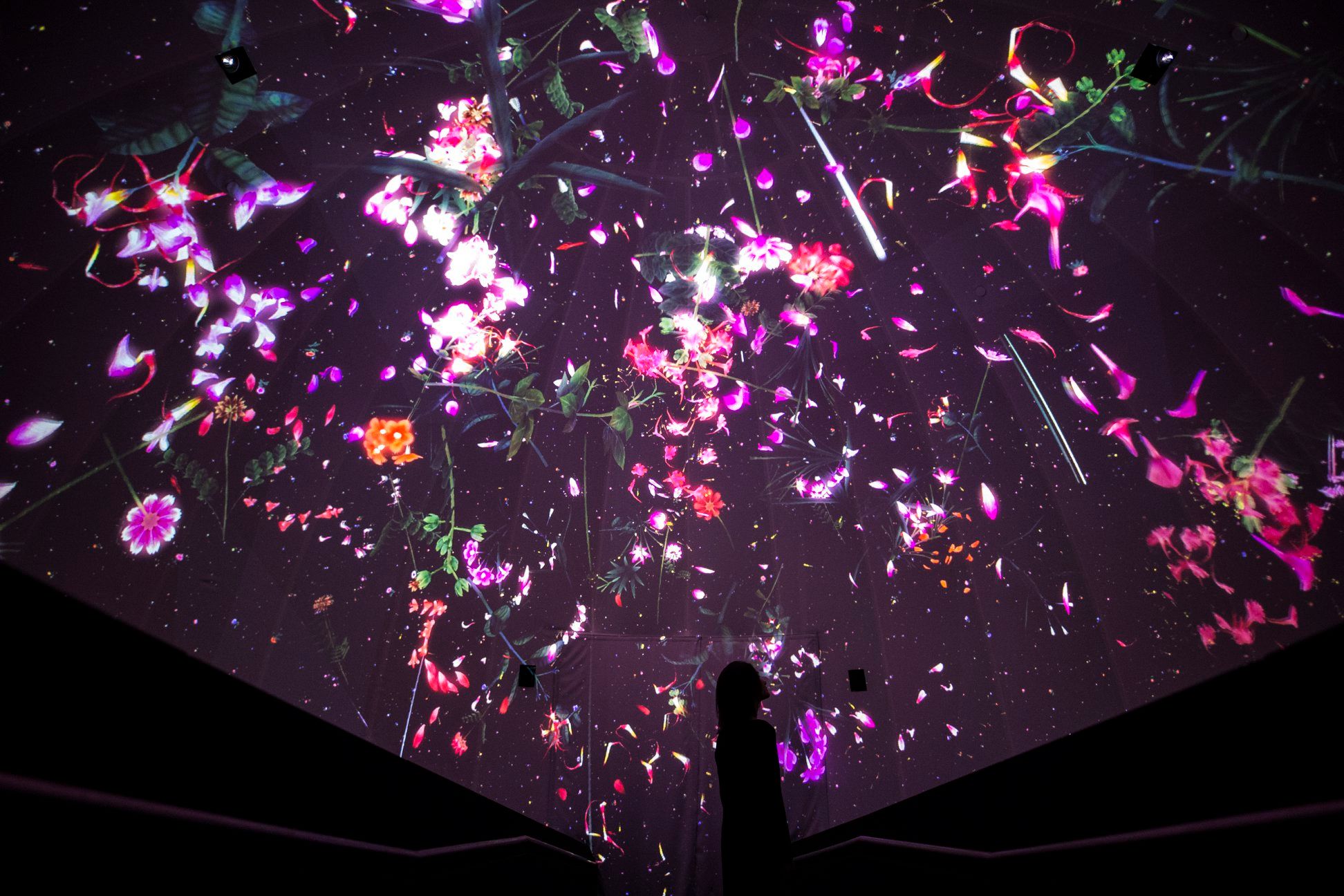 Immerse yourself in a mesmerising digital wonderland
As you reach the foot of the winding passageway on Level One, darkness descends and you make your way into a high-ceilinged room. You are surrounded by a view of the forest at nightfall and a shower of digital flower petals. It is a mesmerising sight.
The installation isn't just visually pleasing. A mobile app provides more information on the animals and plants featured, and the installation also segues nicely into a photography exhibition next door by homegrown artist Robert Zhao—titled
Singapore, Very Old Tree
.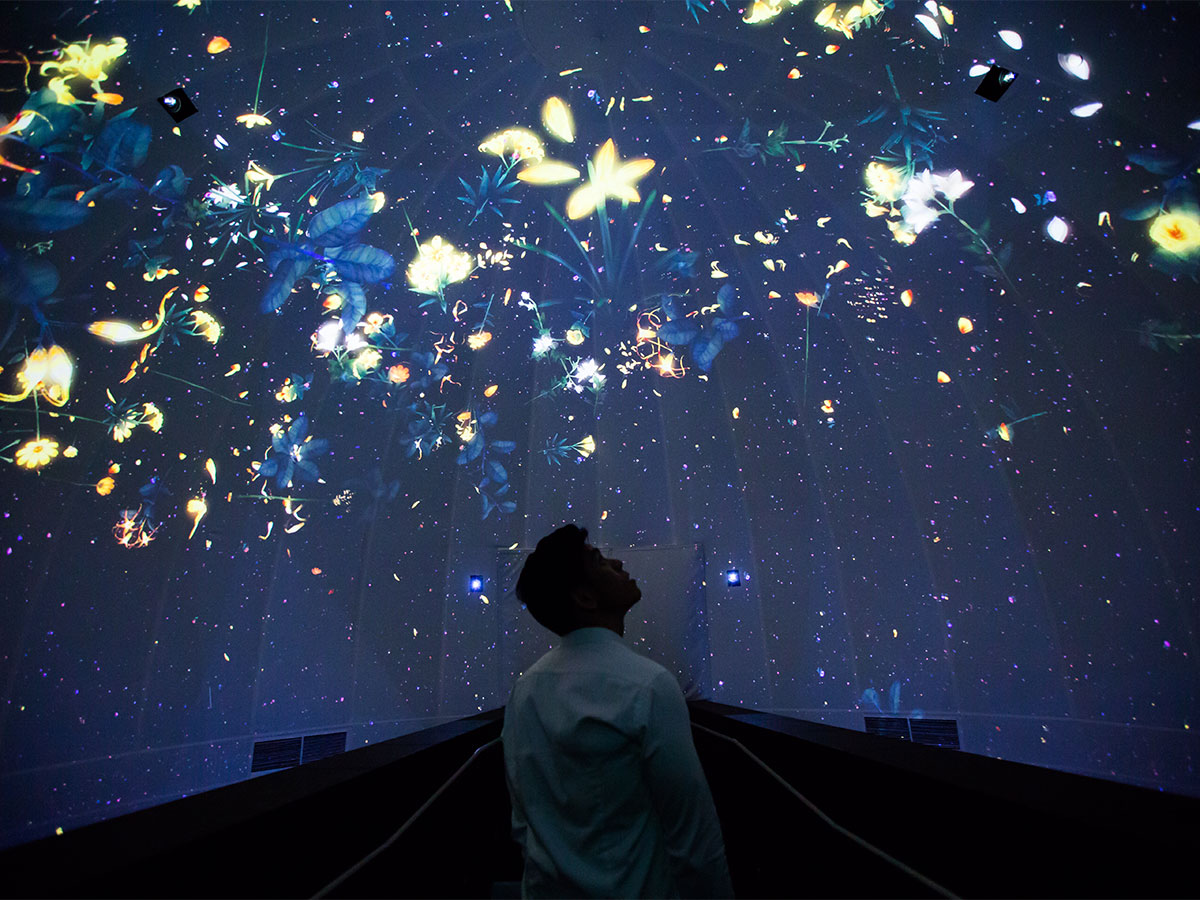 Celebrate Singapore's history as you immerse yourself in the Story of the Forest.
So, if you're looking for a fun, educational day out, why not head to the National Museum of Singapore? Story of the Forest and the other galleries will transport you to exciting chapters in Singapore's history. From permanent displays, to exhibitions of nostalgic toys and the history of travel, there's truly something for everyone—history buffs and casual visitors alike.
Immerse yourself in the
Story of the Forest
at the National Museum of Singapore, open daily from 10am to 7pm (closed from 27 July to 6 August 2023). It is a permanent exhibition and admission is free for locals.