It's the perfect time to relive your childhood memories and step into worlds of imagination through fantastical tales with a few surprising twists. From modern takes on fairy tales and reviving history in folklore, to classics that have gone from the screen to the stage, get ready to immerse yourselves in stories like never before. Here are five of our top shows to add to your October to-catch list!
1. Into The Woods by Pangdemonium

When your cookie-cutter fairy tales take a chaotically delightful turn. Image credit: Pangdemonium
In a fantastical multiverse of musical fairy-tale icons, chaos reigns as The Witch, The Wolf, The Giant, and The Stepmother unleash mayhem upon the kingdom through Pangdemonium's Into The Woods. The late, great Stephen Sondheim's enchanting melodies and words merge with James Lapine's clever script in this delightful, genre-bending mashup of our cherished tales as Little Red Riding Hood, Cinderella, Jack (of Beanstalk fame), and The Baker unite to right the wrongs. Packed with heart, humour, and wisdom, join their quest of timeless lessons about life, love, and the wild journey of existence.
Fall down the rabbit hole and Into The Woods from 27 October to 12 November 2023 at the Singtel Waterfront Theatre @ Esplanade. Tickets are priced from $25.
2. Session Zero by Checkpoint Theatre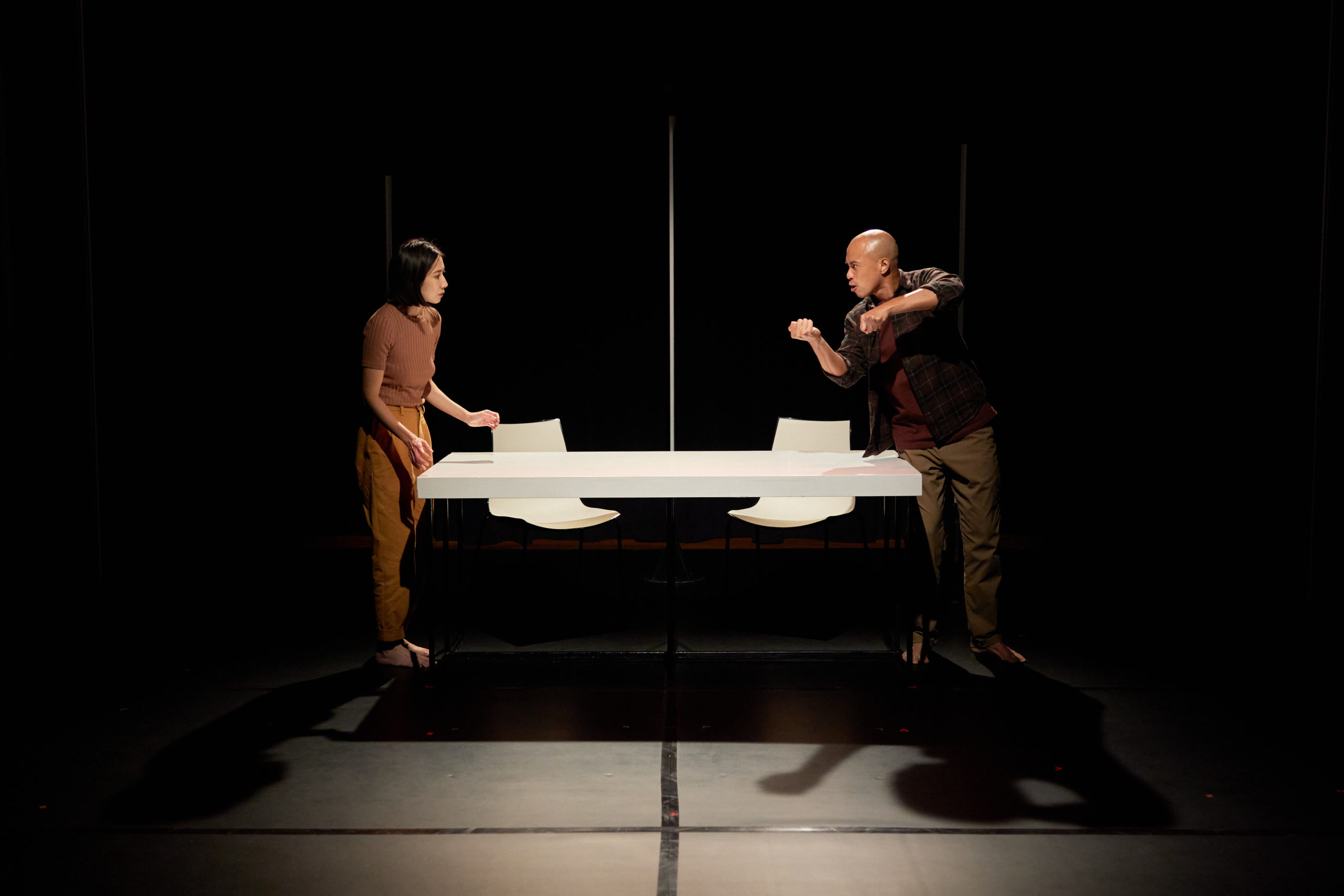 When Dungeons & Dragons take an emotional turn – prepare to get emotional. Image credit: Checkpoint Theatre
After a resounding sold-out success in 2021, Session Zero by Checkpoint Theatre is back by popular demand, reuniting its original cast and creative genius. As a disconnected couple embarks on a quest within the realm of Dungeons & Dragons, the battles of their everyday life spill onto the mystical battlefield. Amidst the wreckage of their shared history, can the magic of storytelling rekindle the bond they crave? With the finesse of playwright Jo Tan (who is also doubling up as one of the leads!) and directed by Huzir Sulaiman, Session Zero fearlessly navigates the intricate web of human connections, shedding light on their profound complexities.
Dive deeper into
Session Zero
from 19 to 29 October 2023 at the Drama Centre Black Box. Tickets are priced from $30.40. Catch members can enjoy an exclusive 10% off tickets by using promo code <
CatchSZ10
> upon checkout.


3. Puppet Origin Stories @ ONE-TWO-SIX: Persona Paradox by The Finger Players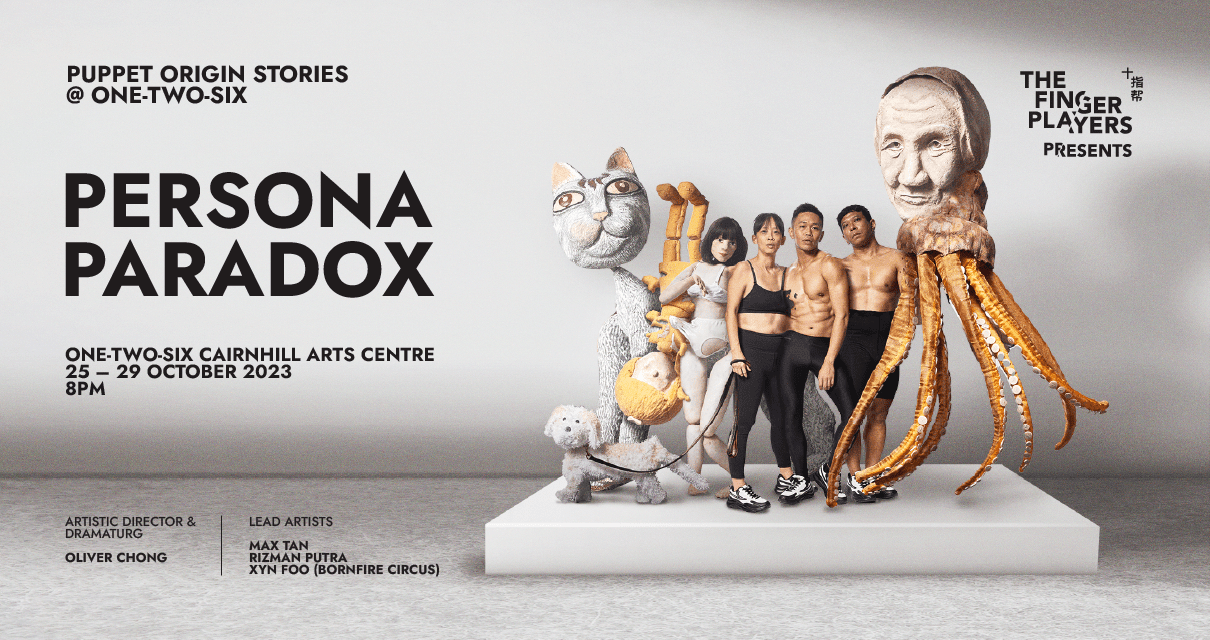 Are you ready to have your mind boggled with out-of-the-box stories told through the art of puppetry? Image credit: The Finger Players
Step into ONE-TWO-SIX Cairnhill Arts Centre and embark on a journey through three whimsical tales set in a pre-war Anglo-Chinese School. Puppet Origin Stories @ ONE-TWO-SIX: Persona Paradox, helmed by Artistic Director Oliver Chong, unites fashion maverick Max Tan, avant-garde artist Rizman Putra, and the fearless Xyn Foo from Bornfire Circus for an extraordinary triple-bill. Get ready to be spellbound as they craft a narrative that unravels the intricacies of identity and defies expectations through the captivating art of puppetry.
Unravel three curious tales in
Puppet Origin Stories @ ONE-TWO-SIX: Persona Paradox
from 25 to 29 October 2023 at ONE-TWO-SIX Cairnhill Arts Centre. Tickets are priced at $38.


4. The Cat in the Hat by Singapore Repertory Theatre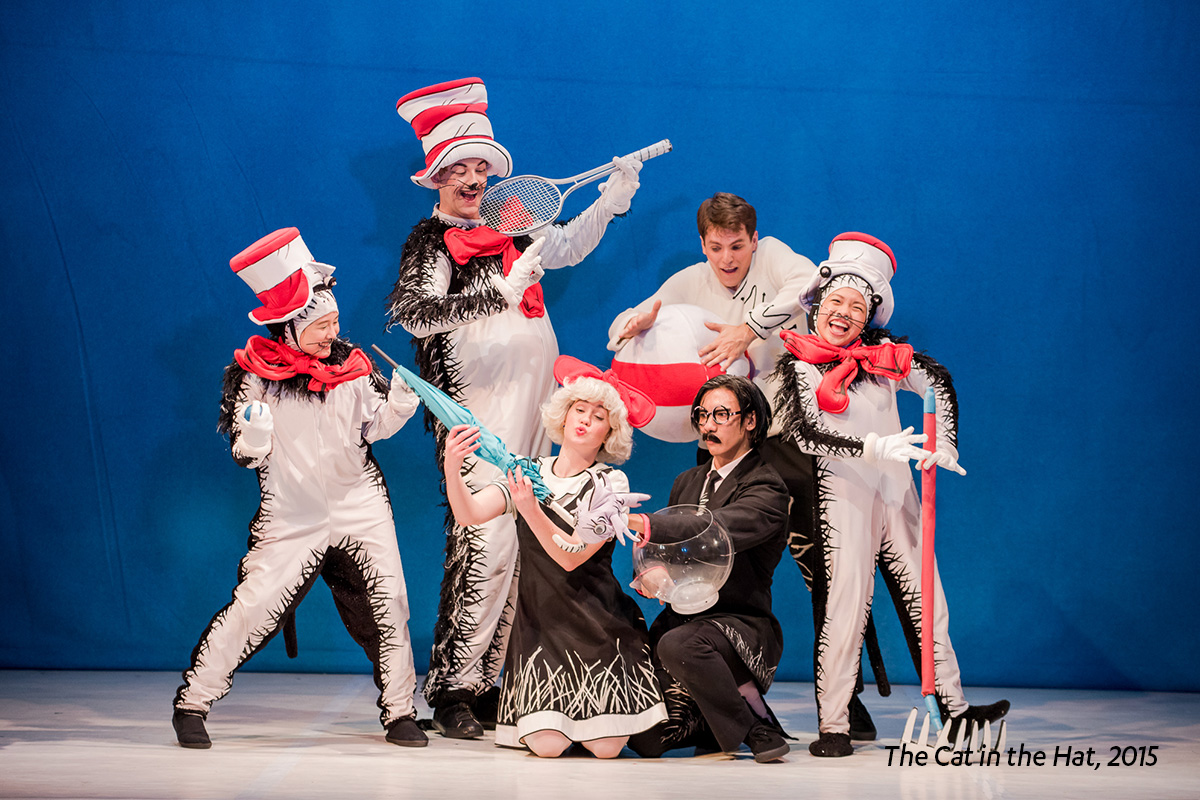 An afternoon of theatre meow-gic awaits in this hilariously fun Dr Seuss classic. Image credit: Singapore Repertory Theatre
Brought to life by Britain's National Theatre, the beloved classic from Dr. Seuss, The Cat in the Hat, has been transformed into a whimsical and claw-some stage production. Following its triumphant appearances in 2012 and 2015 by Singapore Repertory Theatre's The Little Company, this rendition of The Cat in the Hat sees Sally and her brother in for a delightful surprise when the iconic feline pays them an unexpected visit. With his bag of endless tricks and zany ideas, he magically transforms a dreary, rainy afternoon into an extraordinary adventure. Accompanied by mischievous duo Thing 1 and Thing 2, The Cat in the Hat promises a cat-astic day out that's absolutely purr-fect for both children and parents alike!
Catch
The Cat in the Hat
from 18 October to 29 November 2023 at the KC Arts Centre. Tickets are priced from $24.30 and Catch members get to enjoy an
exclusive 10% discount
for shows on 5 November 2023.


5. MAMMA MIA! by BASE Entertainment Asia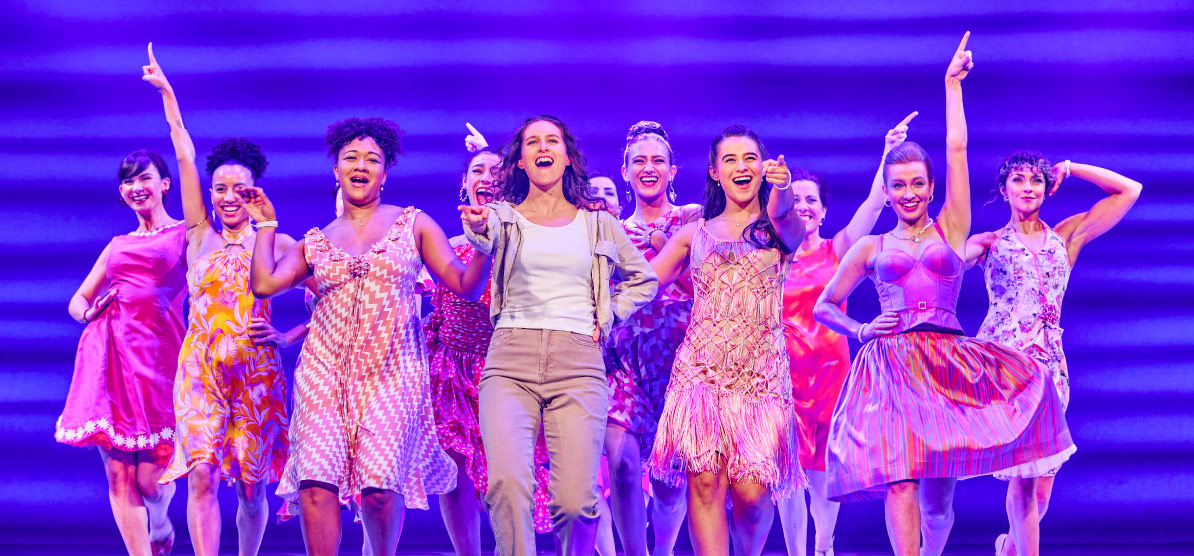 Show dramatics, a brilliant cast, and ABBA tunes? Don't miss this sensational musical hit! Image credit: SISTIC Singapore
It's time to treat yourself to a Greek holiday extravaganza without actually jet-setting off. Get ready to bask in the sunshine of the most electrifying musical sensation ever as MAMMA MIA hits the shores of sunny Singapore! This global phenomenon has not only rocked the stage but also graced the silver screen with two blockbuster movies - MAMMA MIA! and MAMMA MIA! Here We Go Again. This hilariously heartwarming story of a mother, a daughter, and the mystery of three possible dads are all set against the enchanting backdrop of a Greek paradise. And what makes it even more magical? The timeless tunes of ABBA weaving their spell throughout the entire show. You're in for the time of your life at MAMMA MIA!
Prepare to be whisked away from reality by MAMMA MIA! from 19 October to 5 November 2023 at the Sands Theatre at Marina Bay Sands. Tickets are priced from $68.
Embark on wild adventures through stories unleashed onstage
From tales of whimsy to the wild and wacky, there's no better escape from life than diving into stories that will whisk you away into whole other worlds. And theatre is only just the beginning; transport yourselves into exhibitions rich in history and concerts that will keep you dancing on your feet all night long or see you soaking up all the good vibes with Catch. Stay tuned for more October goodies that's all things arts and culture!
Top image credit: SISTIC Singapore