With a loud clang of the iron doors, everyone is locked in to await their fate. The white walls feel like they are closing in. The space is completely barren, except for a concrete bench and an open squat toilet in the middle of the floor.
A holding cell for suspected criminals is not something one would expect to find at a contemporary art gallery. But this is exactly what lies deep within the bowels of the National Gallery Singapore. Before its incarnation as the world's largest public display of Southeast Asian art, this was home to the country's Supreme Court for nearly seven decades.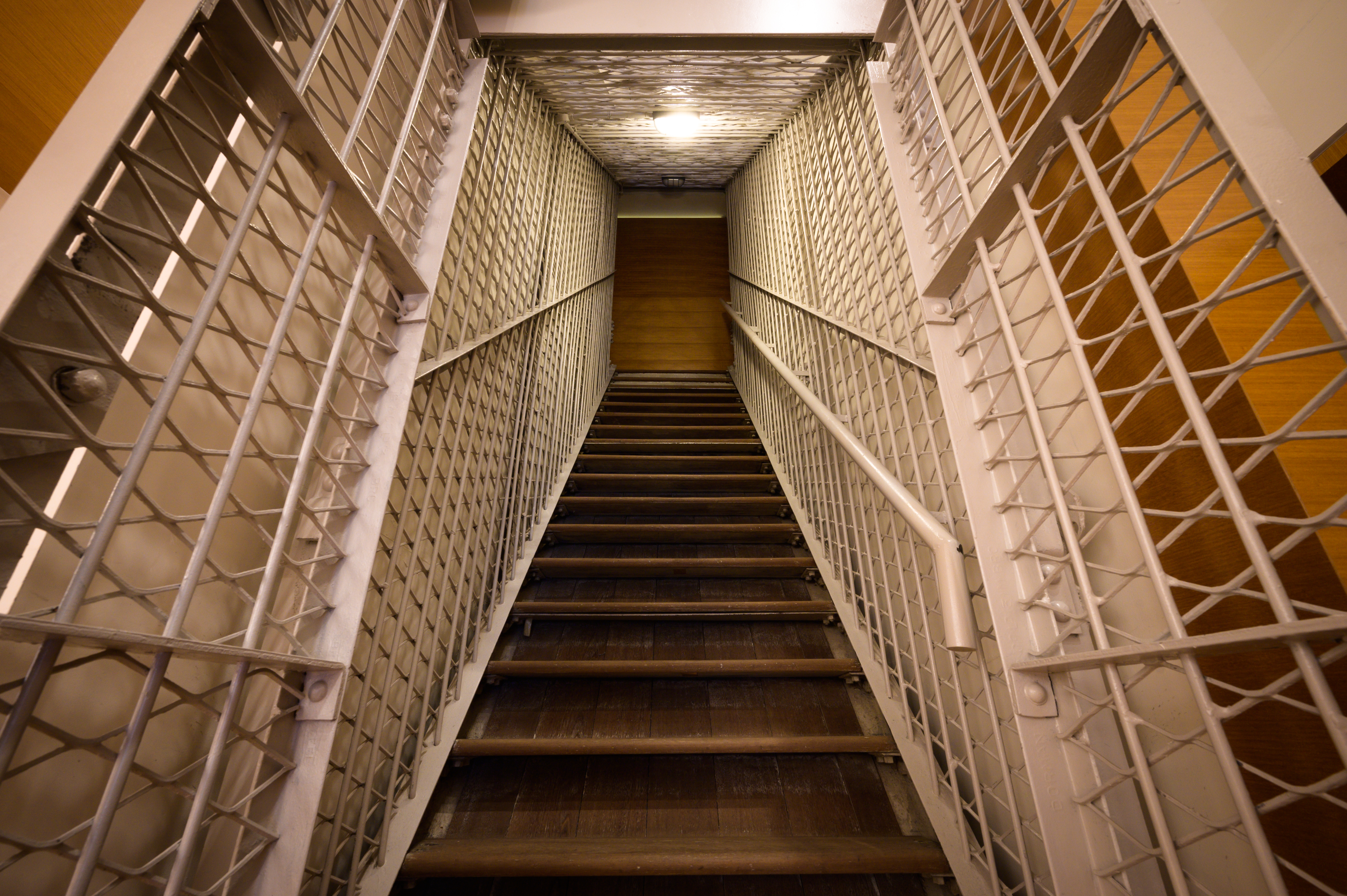 Enter the belly of the beast that once held criminals awaiting judgement day.
Now, you can retrace the steps of justice this place once served through a back-of-house tour titledFormer Supreme Court: Unseen, Unheard. True to its name, this exclusive tour provides access to restricted areas usually off limits to the public. For 75 minutes, get whisked away from the dreamy world of fine arts to the no-nonsense realm of the law.
Sparking riots and sentencing murders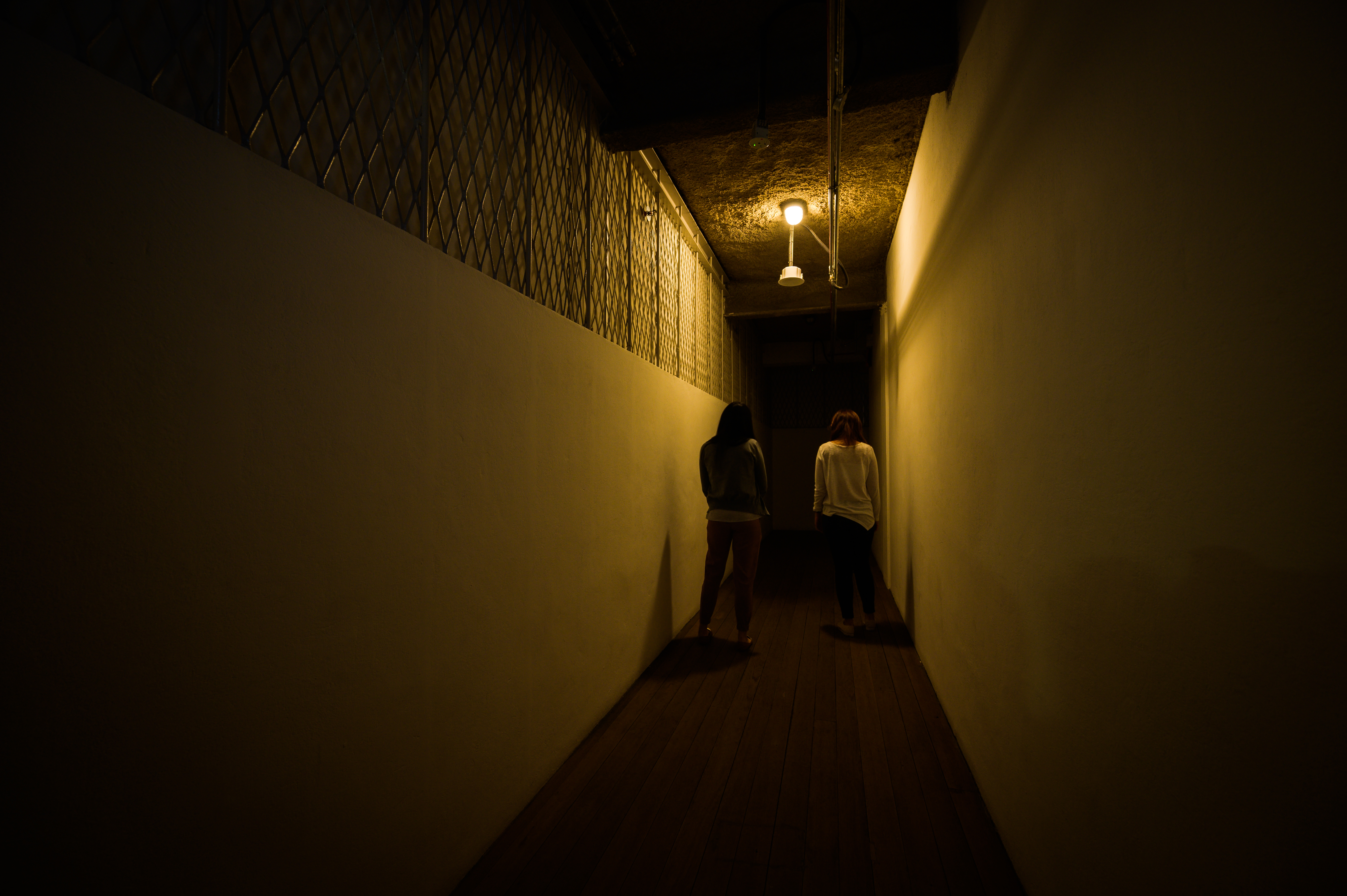 These dark corridors will definitely keep you on your toes.
The road to justice begins right where defendants used to be dropped off for their trials — at the rear entrance of the court. Step into the shoes of the accused by navigating a series of suspended steel corridors and steep narrow stairs preserved since 1939. The courtrooms await at the end of this labyrinth of tunnels, which are hidden by trap doors that seem right out of an Indiana Jones movie.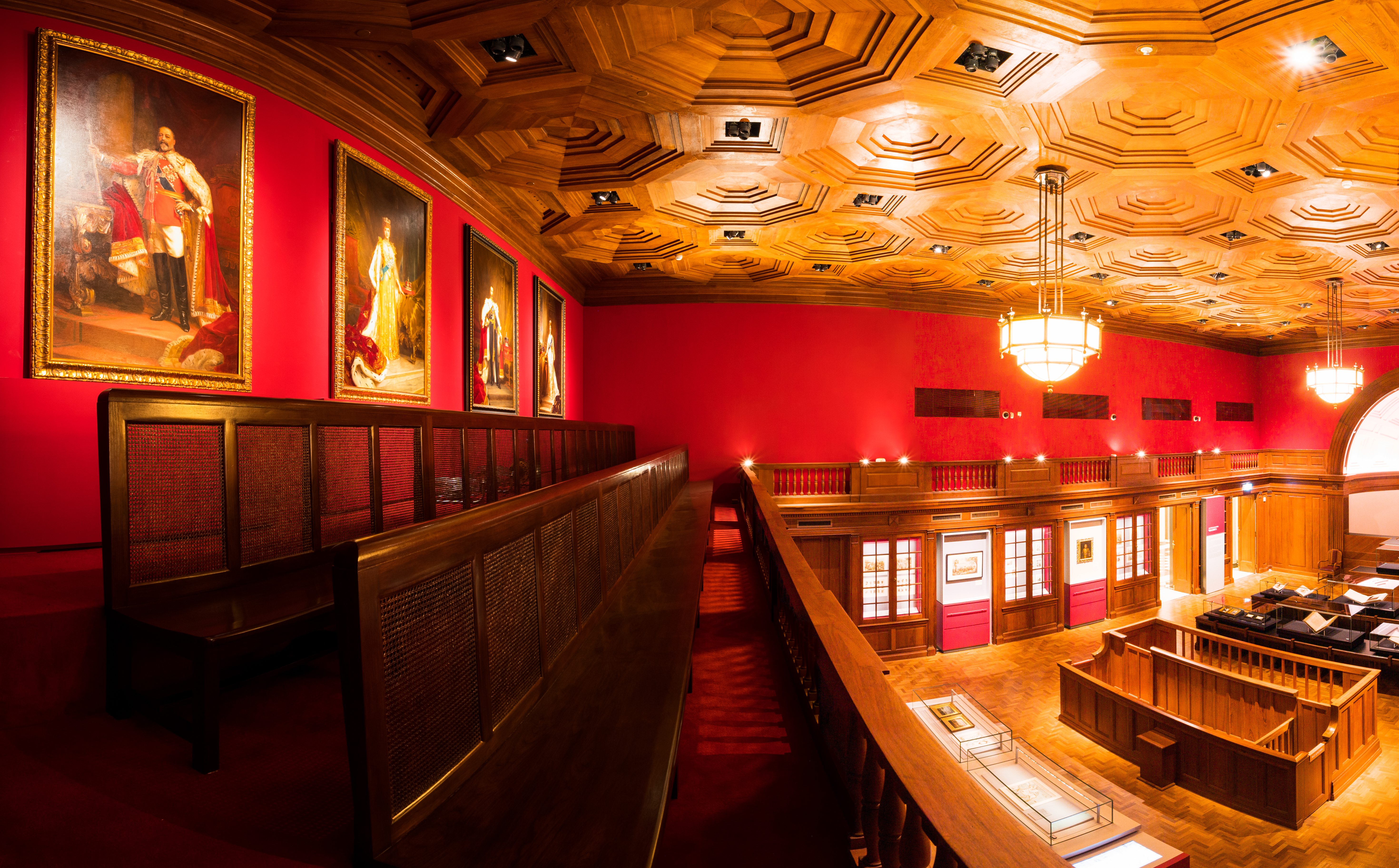 Take a seat at the Viewing Dock and look over the space where history was made.
These former courtrooms — now galleries housing beautiful artworks — witnessed some of Singapore's most famous trials. Some defined history, such as the case of Maria Hertogh, which sparked one of the country's worst riots in 1950 after a court decided that she should be taken from her Malay foster mother back to her Dutch parents.
Others uncovered the heinous crimes of Singapore's most notorious criminals. Listen to the tale of convicted child murderer Adrian Lim, whose sensational case sparked such a frenzy that hundreds turned up at the court just to catch a glimpse of him. Or hear about Mimi Wong, the first woman in Singapore to be sentenced to death for murdering her lover's wife.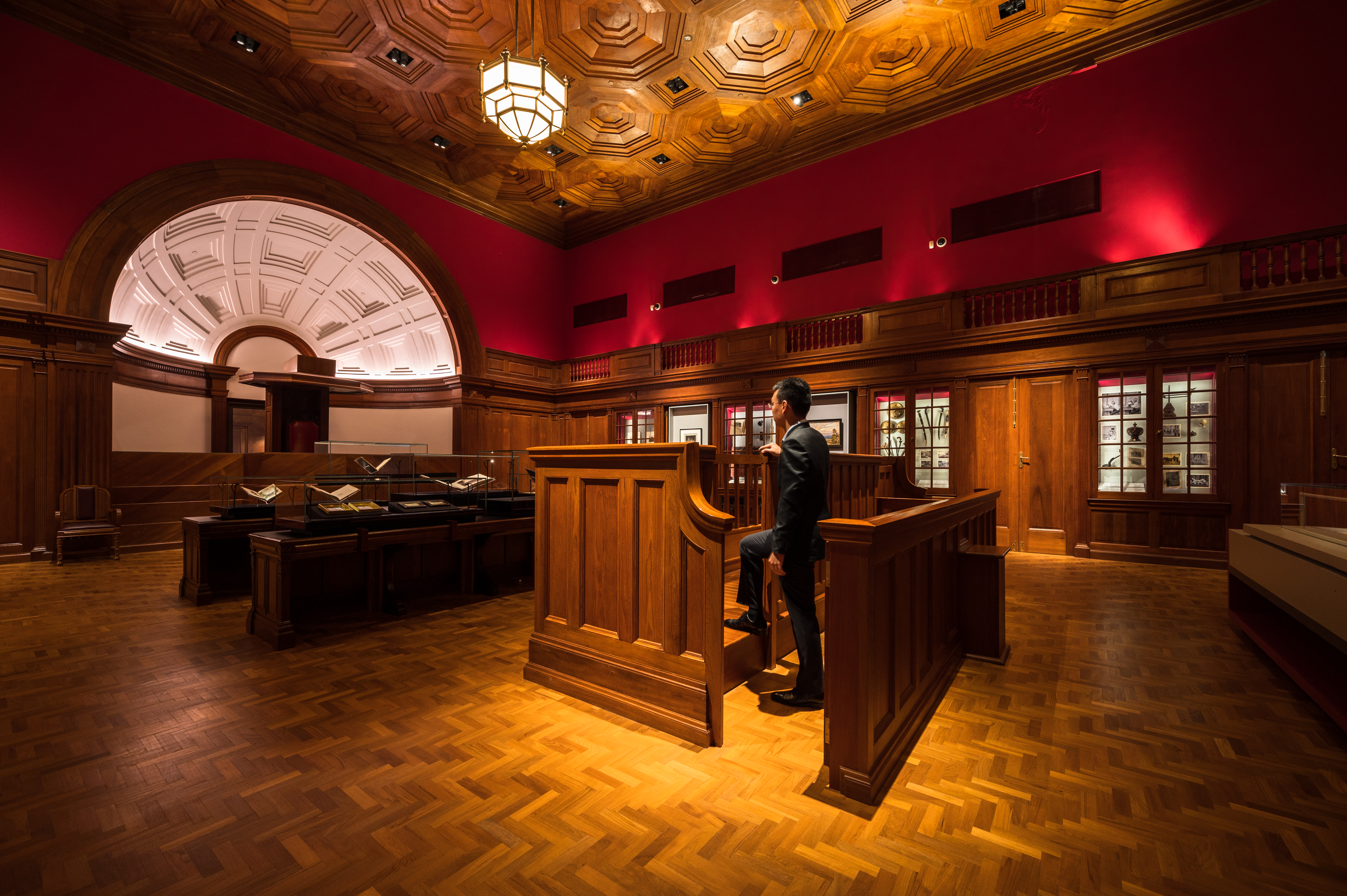 From gorgeous architecture to old texts, you can practically spend hours just soaking it all in.
But the tour is not all about harrowing crimes — it is also an appreciation of architecture. One key highlight is a visit to the Rotunda Library & Archive, a beautiful domed structure that connects all four original courtrooms. This was once the law library where judges pored over stacks of legal papers and books. Today, it houses an extensive array of books and exhibition catalogues on Southeast Asian art.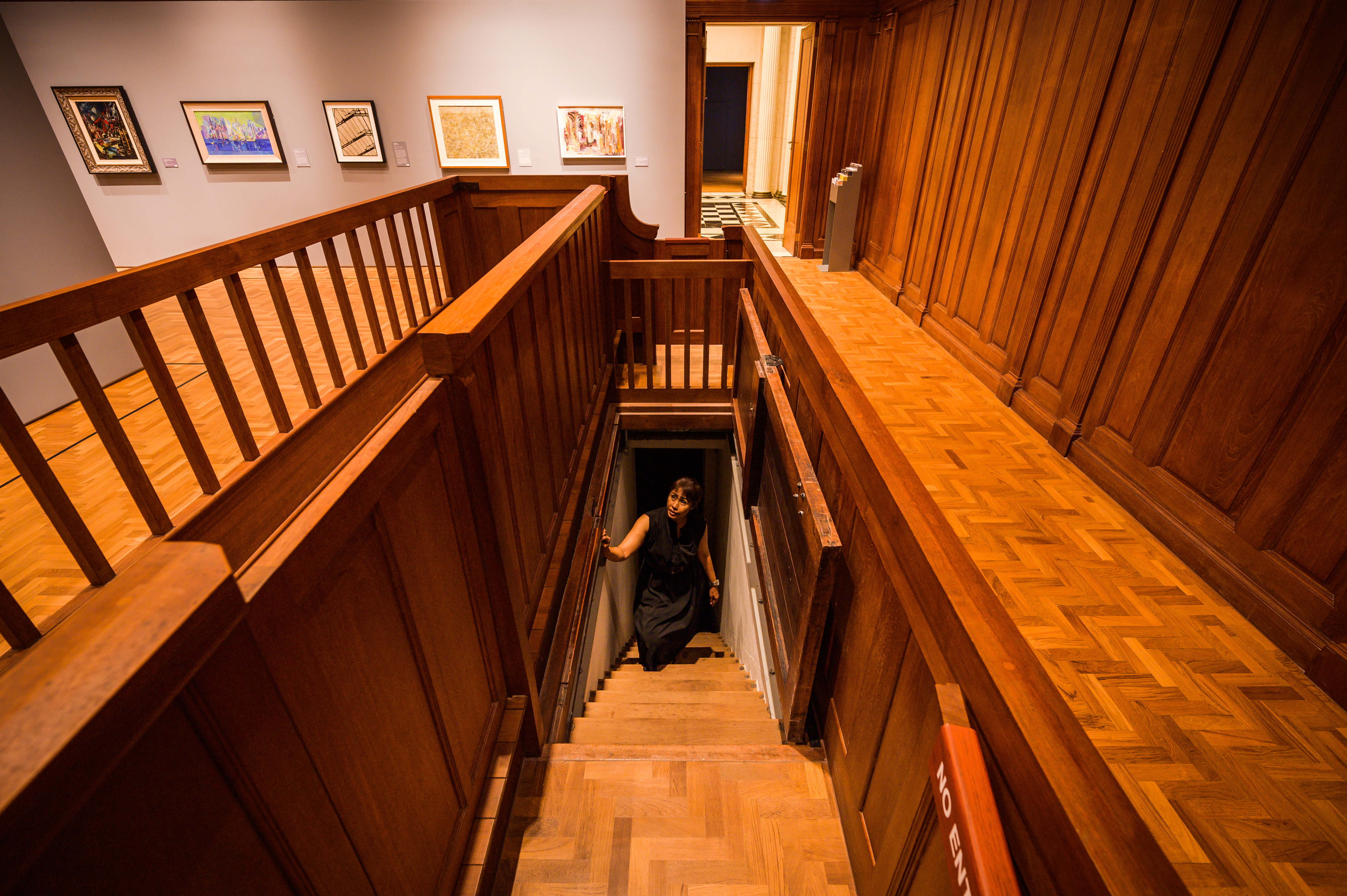 There's more to the National Gallery Singapore than meets the eye and this is your chance to take it all in.
A place once focused on crime and dispute has now become a hub for creativity and artistry. If you want a glimpse of the National Gallery Singapore's past, this is the tour to take. It'd be almost criminal to miss it.
Witness how justice was once served in Singapore. The Back-of-House Tour – Former Supreme Court: Unseen, Unheard is held at the National Gallery Singapore every Saturday and Sunday at 2.30pm and 4.30pm. Tickets cost $15 per pax.
For more interesting exhibitions at National Gallery Singapore, check out Part One of See Me, See You: Early Video Installation of Southeast Asia and our review of it here!
All images are credited to the National Gallery Singapore.