We are often reminded of our history. Whether it is through textbooks, National Day celebrations, or even tear-jerking musicals, the stories of what growing up in Singapore was like are often retold to us. But how does our past affect how we view the future?
That is one question visitors to Now is Not the Time may well leave with. By delving into the legacy of our founding father Lee Kuan Yew, the exhibition also explores what the future holds for the "little red dot".
Labour of Love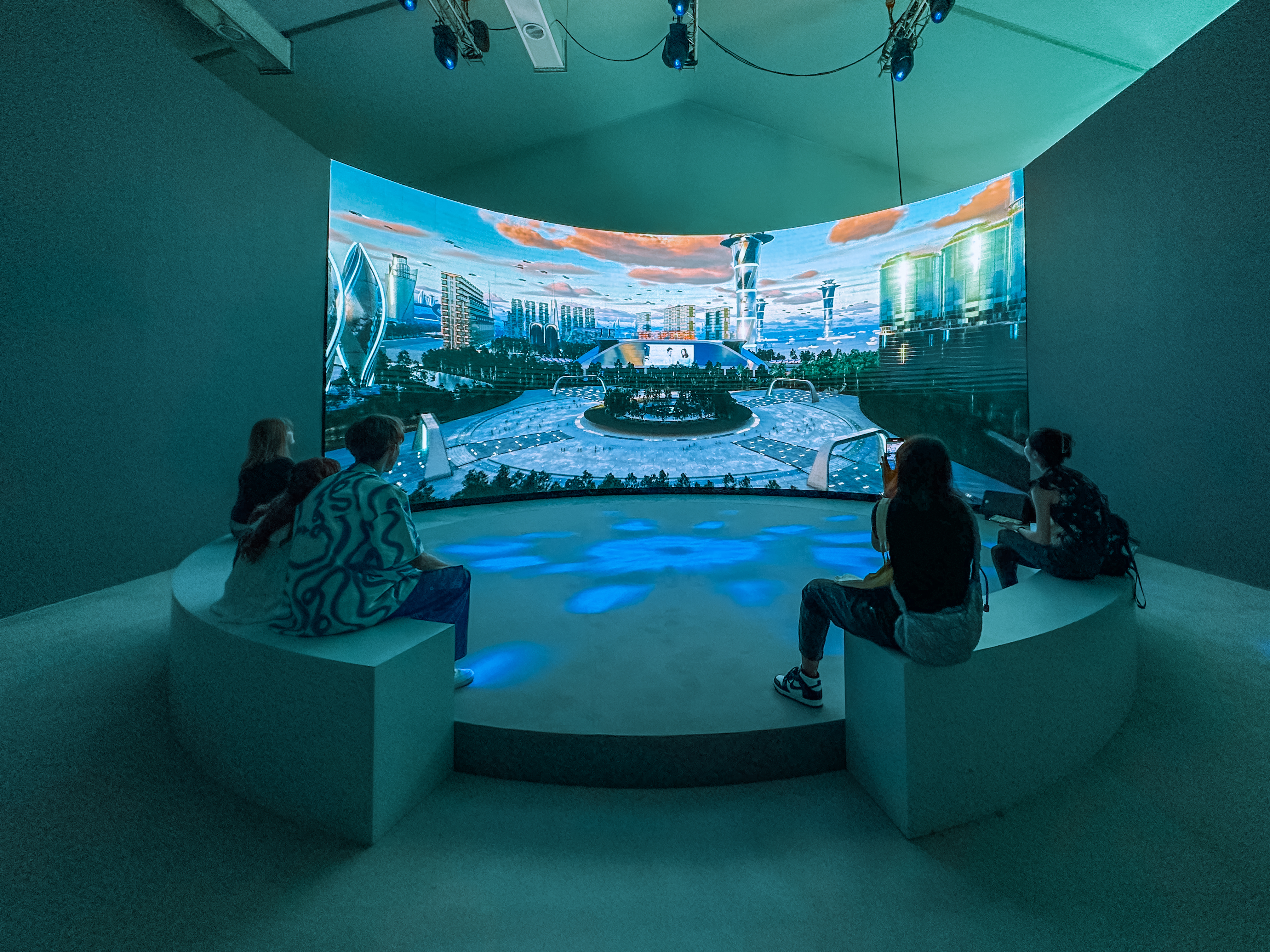 The space commemorates the 100th birthday of Singapore's founding father, Lee Kuan Yew, and celebrates his role as the architect of modern Singapore.
To mark Mr Lee's 100th birth anniversary, X3D Studio—a global creative studio—has curated a 40,000 sq ft space that pays tribute to the architect of modern Singapore at the Pasir Panjang Powerstation.
In the booklet visitors receive when they enter the exhibition, Mr Andrew Tan, former Principal Private Secretary to Mr Lee, said, "If you look around Singapore, you will see that it is Lee Kuan Yew's labour of love."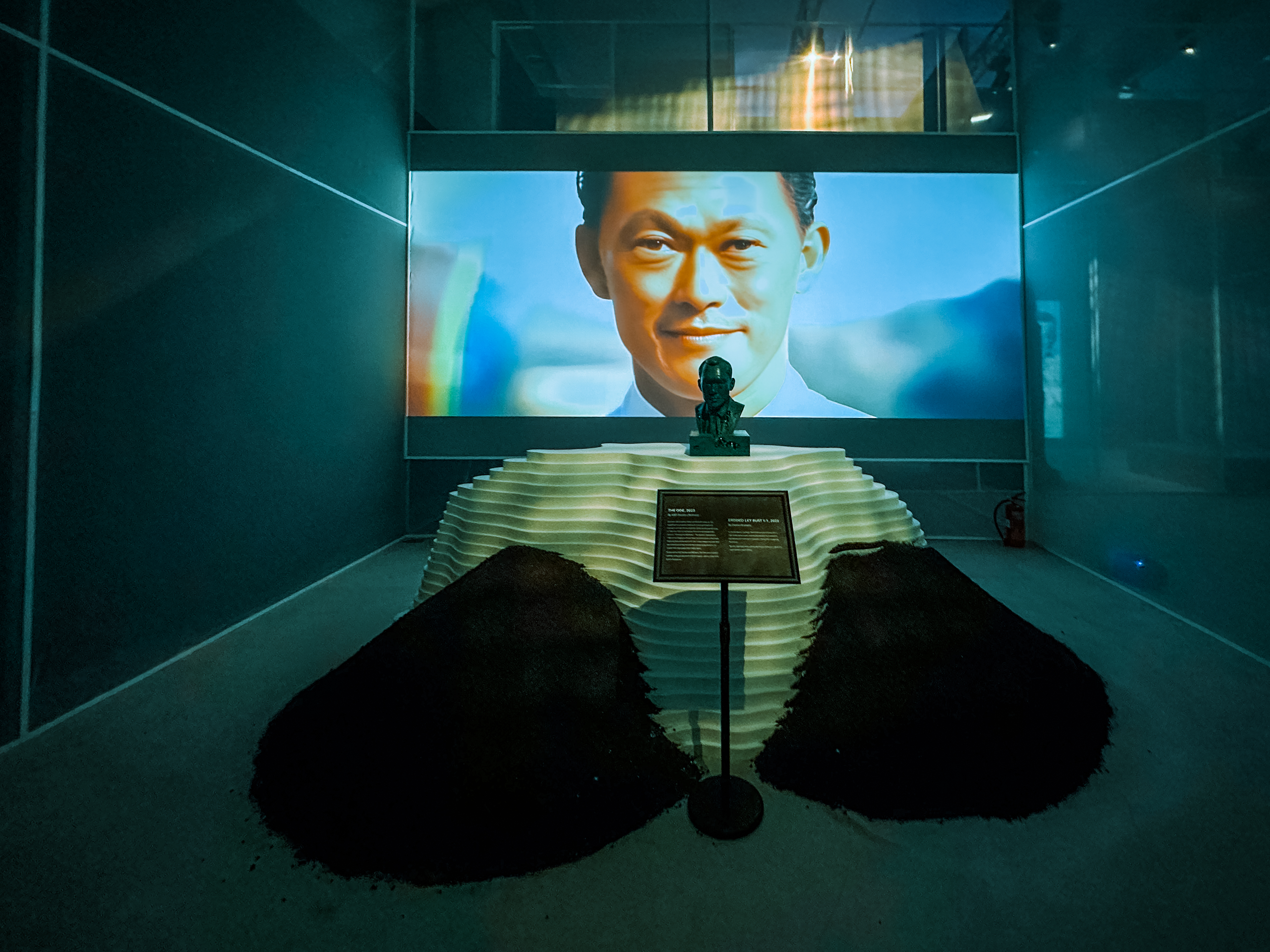 Technology animates Mr. Lee through static photos in this exhibition, offering visitors a chance to relive iconic moments from his life.
Blending virtual production, artificial intelligence (AI), and generative art, the immersive art exhibition finds novel ways to showcase some of Mr Lee's most iconic speeches. For instance, they used generative AI to animate static images to retell his inspiring
1996 "rainbow" speech
.
Beyond his political influence, the exhibition reminds us that the visionary leader is also just a man with his own hobbies and interests.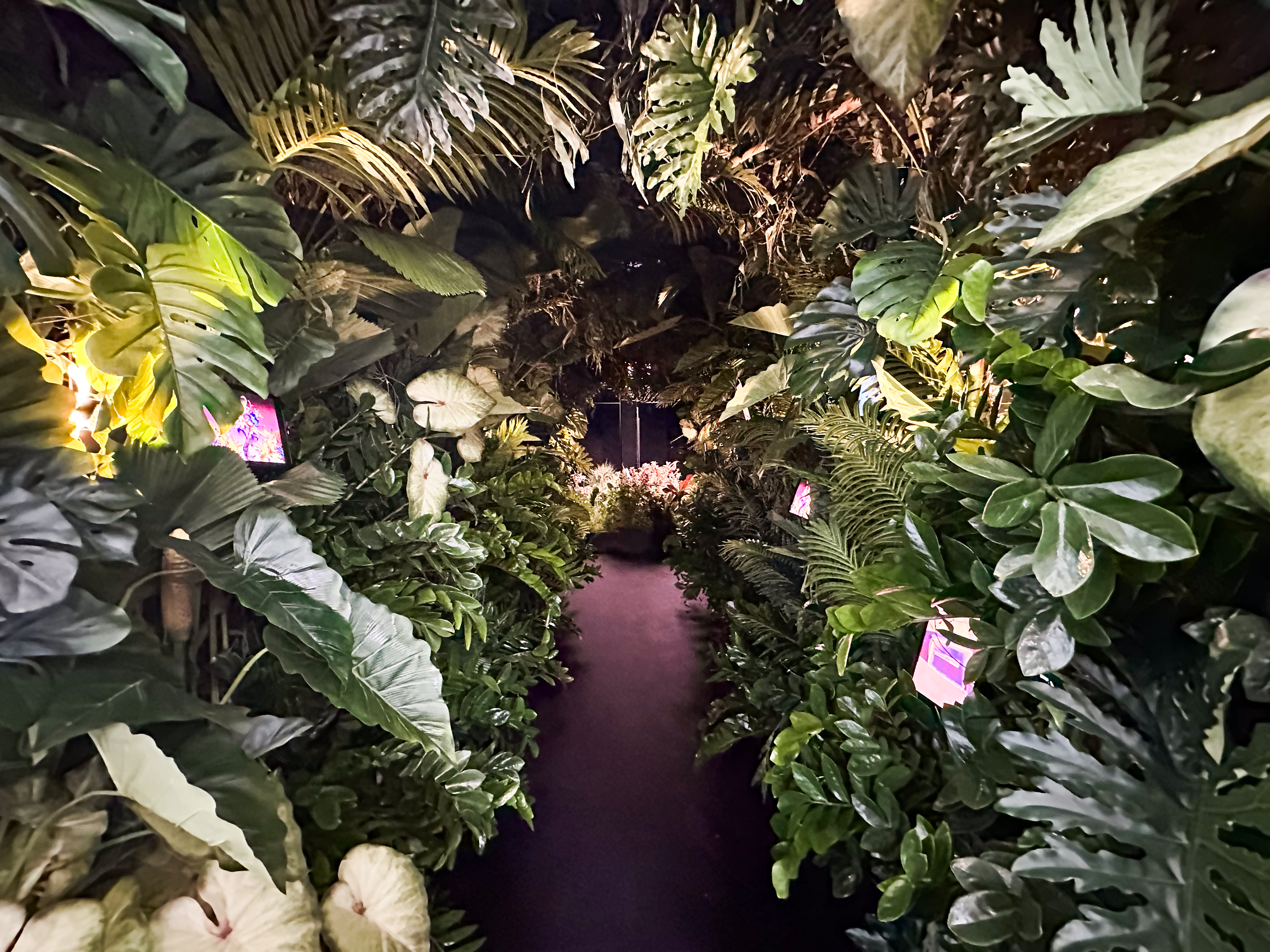 An homage to Mr. Lee's vision of a garden city and his passion for gardening, the exhibition is richly adorned with an abundance of plants and flowers.
Lush plants and flowers take up roughly a third of the exhibition space, not only as an ode to Mr Lee's dream of a garden city but also to honour his love for gardening. Through augmented reality, visitors can get a further glimpse of his romantic life with his wife and interest in golf. Scanning the display with your mobile device will instantly transport you to a golf course, where you can get up close and personal with the man by interacting with digital flashcards about the more private aspects of his life.
Carrying on his Legacy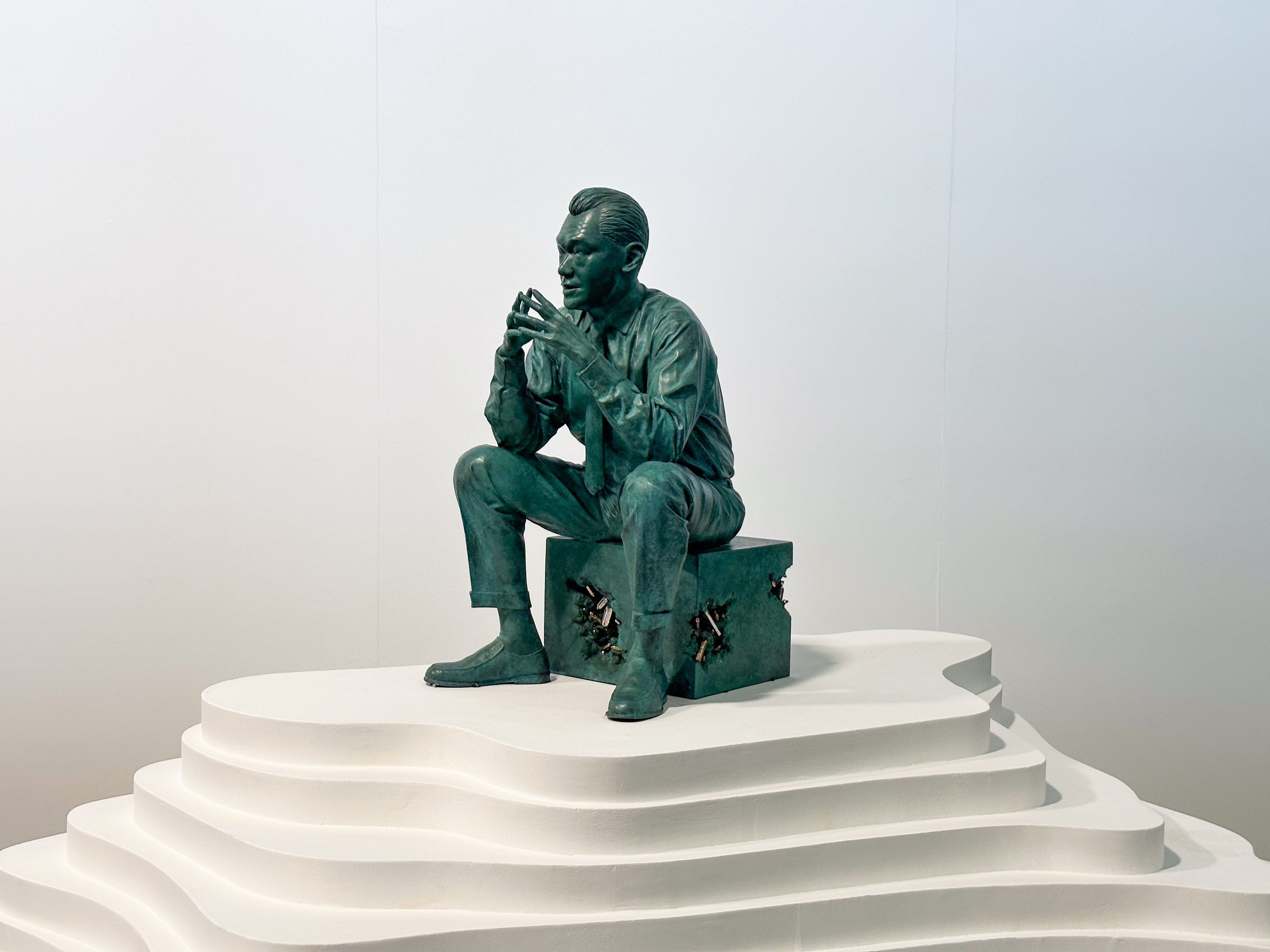 The exhibition portrays a version of Singapore a century from now, where drone-based mass transit and self-sustaining vertical farms are brought to life through advanced technology.
Against all odds, Mr Lee and his team helped propel Singapore to first-world status in just a few decades.
Even as we marvel at how far we have come from our kampung days, we must remember that 'now is not the time' to rest on our laurels. Leveraging technology, the exhibition imagines one possible version of Singapore 100 years from now—complete with drones as our mass-transport system and self-sustaining vertical farms. A blend of innovation and sustainability, Singapore in 2123 is "a place where dreams become a vibrant reality", says the narrator.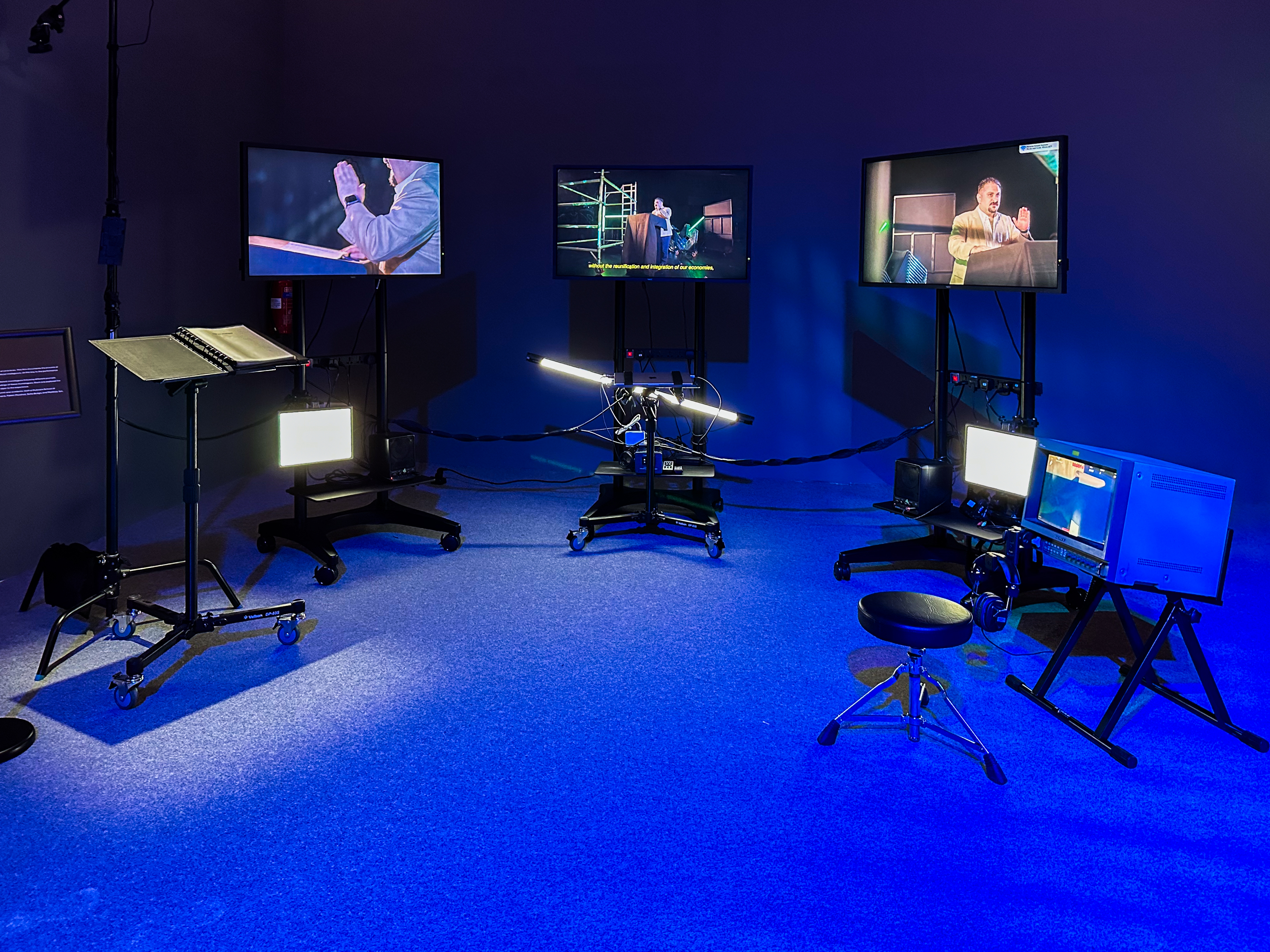 The exhibition serves as a reminder that while Singapore has achieved so much, that "now is not the time" for complacency.
Indeed, Mr Lee would not expect any less. As he once said, "Our present is better than our past. But, believe me, the best is yet to be."
Now is the time for us to pick up the gauntlet.
Now is Not the Time to miss this one-of-a-kind exhibition. Book a time slot and head down to 25 Pasir Panjang Road Singapore 117536, from 10 to 24 September 2023. Admission is free.
All images belong to Catch.