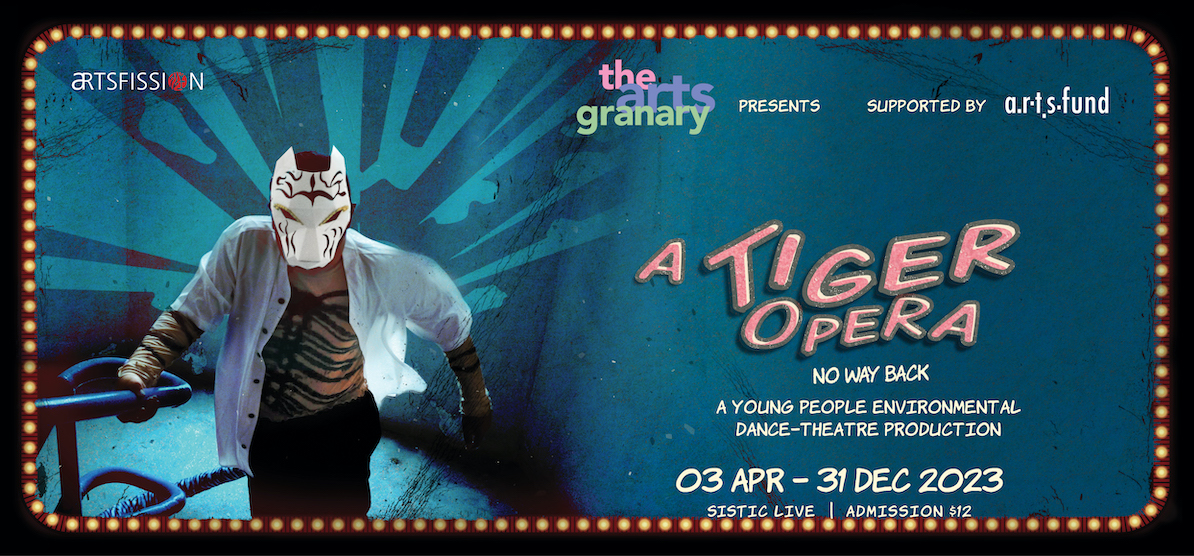 Online Stream : A Tiger Opera - No Way Back (Valid from 3 Apr 2023 10am till 31 Dec 2023, 11:59pm) [G]
31 Dec 2023 (Sun)
35 Views
Date and Time
31 Dec 2023 : 00:00 - 23:59
---
Location / Links
SISTIC Live Stream
---
Event Details
Lost in the urban jungle, a Boy-Tiger desperately tried to find his way home.

He met domestic pets and strays in the city and asked for their help. But these city animals spoke a human-like language that he could not understand.

The Boy-Tiger has an ominous vision of a weeping tigress. He saw burning forest and loss of wildlife habitat.

He ran and ran and held on to his momory of his home in the magic forest. He could see the five valour tiger warriors. But he also saw the Great Tiger Spirit fatally wounded;

He ran into two wildlife-rescuers who helped to lead him to the shoreline.

Tired and dejected, the Boy-Tiger saw the blinking lights of bustling oil refineries across the shore – with towering metal cranes and huge cargo ships like mechanic whales in the dark water.
Events That Match Your Vibe
Be The First To Catch the Hottest Events
Why settle for the ordinary?
Don't wait in line. Get the newest and hottest event updates sent to you!