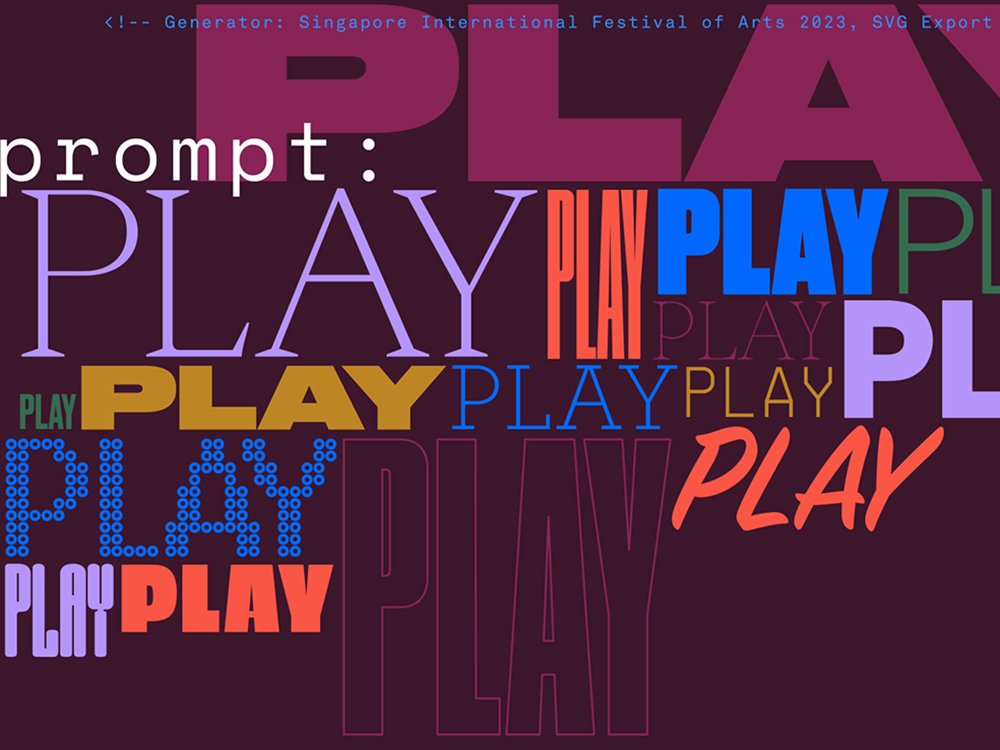 Life Profusion: Prompt:PLAY
19 Jun 2023 (Mon) - 01 Jan 2024 (Mon)
17 Views
Date and Time
Daily : Full Day
---
Location / Links
---
Event Details
Prompt: Play

Curated by Hong Xinyi

A series of creative responses, in visuals and text, to programmes at SIFA 2023. Some of the creative responses are authored by writers from Critics Circle Blog @criticscircleblog, a platform that hosts diverse voices responding in multiple ways to the performing arts in Singapore. Each article is accompanied by an illustration by Winnie Wu of studioKALEIDO.
Events That Match Your Vibe
Be The First To Catch the Hottest Events
Why settle for the ordinary?
Don't wait in line. Get the newest and hottest event updates sent to you!