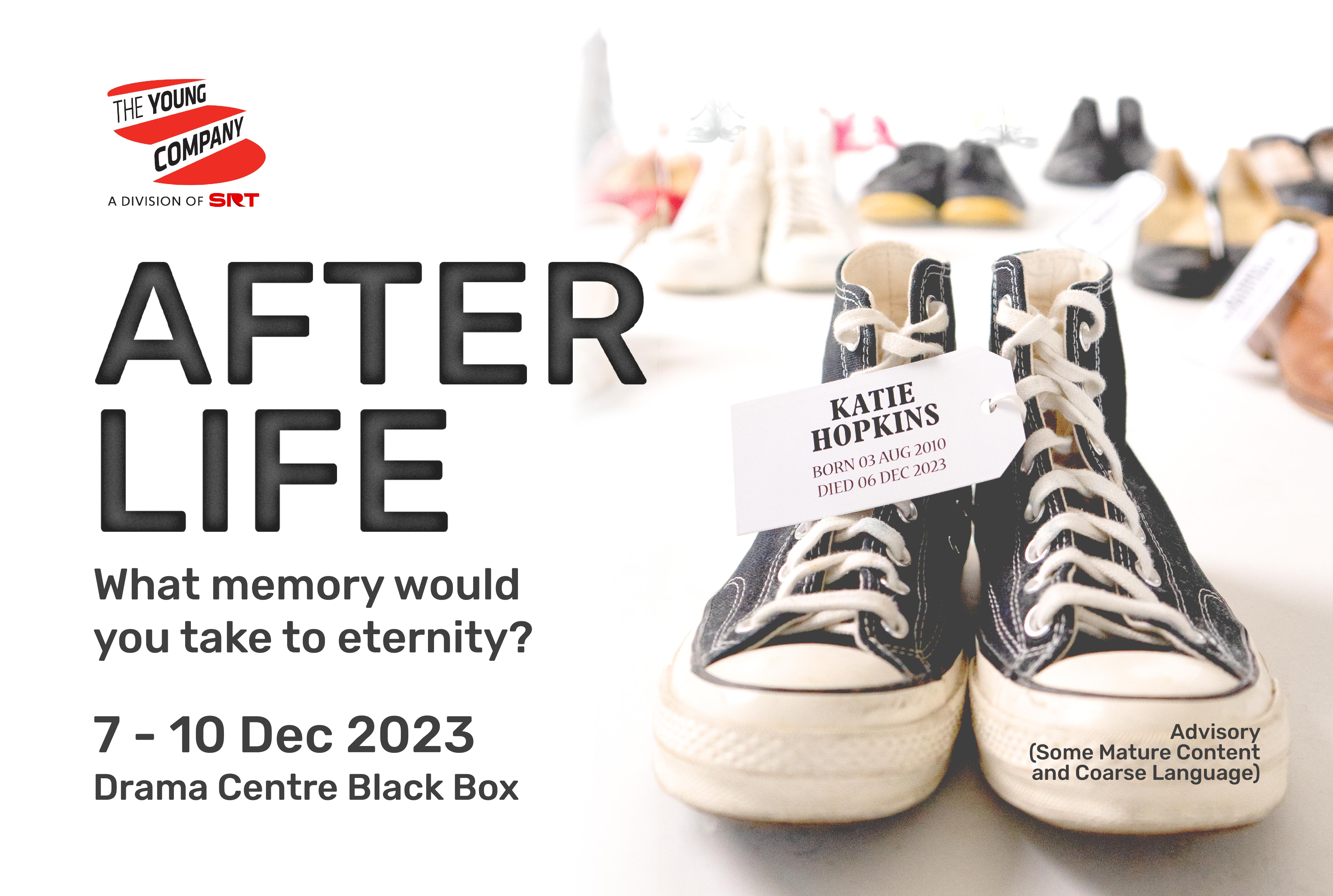 After Life - Presented by SRT's The Young Company
07 Dec 2023 (Thu) - 10 Dec 2023 (Sun)
17 Views
Date and Time
07 Dec 2023 : 19:30 - 21:00
08 Dec 2023 : 19:30 - 21:00
09 Dec 2023 : 16:00 - 17:30
09 Dec 2023 : 19:30 - 21:00
10 Dec 2023 : 16:00 - 17:30
10 Dec 2023 : 19:30 - 21:00
Show More
Show Less
---
Location / Links
Drama Centre Black Box
---
Event Details
After Life - Presented by SRT's The Young Company

If you could spend eternity with just one precious memory, what would it be?

Adapted from Hirokazu Koreeda's acclaimed film, After Life takes us into a bureaucratic waiting room between life and death, where a diverse group of newly deceased strangers grapple with an extraordinary choice: selecting their most cherished memory to carry with them for eternity.

Guided by enigmatic officials, these characters embark on a soul-searching journey through their past lives to choose their forever memory. With grace, sensitivity, and humour, exploring themes of love, regret and hopefulness, After Life is a celebration of theatre, and a moving meditation on the way we view our lives, and what it means to live, to die, and the memories we make along the way.

"A compelling vision of eternity" – The Times

"A great idea, charmingly done... its best parts are pure theatre" – The Guardian

"Miraculous... an absolutely superb play... I was incredibly moved by it... a properly transcendent piece of theatre" – TimeOut

Singapore Repertory Theatre (SRT)'s The Young Company is a yearly acting programme for young persons aged between 16 – 25, led by professional Actor/Director Daniel Jenkins. The programme has a rich 20-year history and was the first youth theatre programme to be established in Singapore. SRT is thrilled to have supported the careers of many wonderful creatives, including: Julie Wee, Brenden Fernandez, Amanda Tee, Rebecca Spykerman, Rishi Budhrani, Bright Ong, and Vanessa Vanderstraaten.
Admission Rule
Rating / Age Limit
Rating: Advisory (Some Mature Content and Coarse Language)

Late Seating Advisory
Please be seated 15 minutes before the performance starts.
Latecomers will be admitted at a suitable time.

Photography / Video Recording Rules
No photography, video and/or audio recording are allowed during the performance.

Additional Information
Strictly no food & beverage allowed in the theatre.
Events That Match Your Vibe
Be The First To Catch the Hottest Events
Why settle for the ordinary?
Don't wait in line. Get the newest and hottest event updates sent to you!