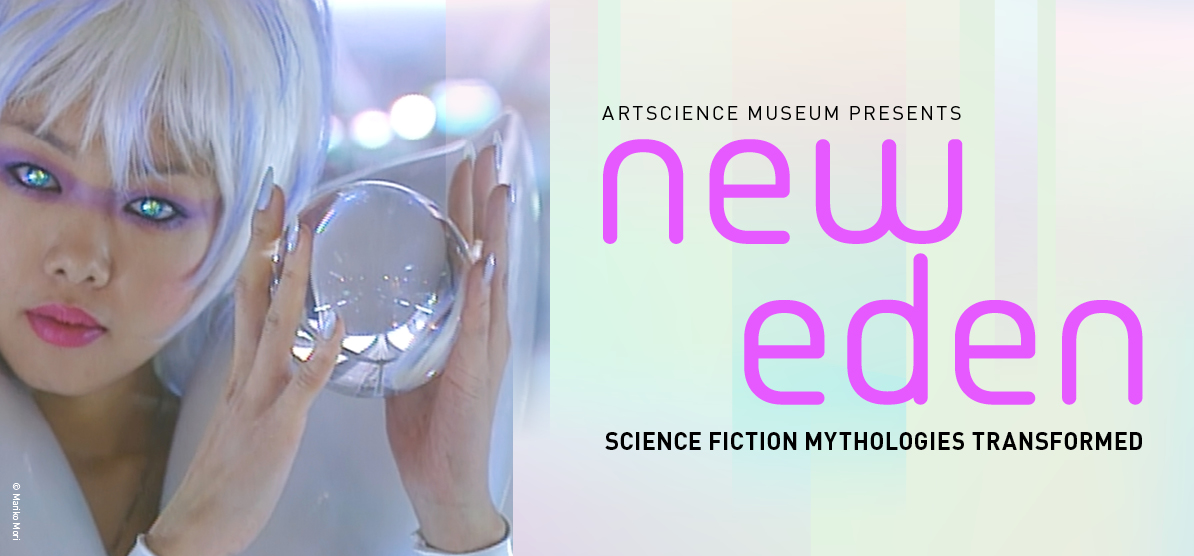 ArtScience Museum at Marina Bay Sands ® New Eden - Nov 2023
22 Nov 2023 (Wed) - 30 Nov 2023 (Thu)
89 Views
Date and Time
23 Nov 2023 : 00:00 - 23:59
24 Nov 2023 : 00:00 - 23:59
25 Nov 2023 : 00:00 - 23:59
26 Nov 2023 : 00:00 - 23:59
27 Nov 2023 : 00:00 - 23:59
28 Nov 2023 : 00:00 - 23:59
29 Nov 2023 : 00:00 - 23:59
30 Nov 2023 : 00:00 - 23:59
Show More
Show Less
---
Location / Links
ArtScience Museum
---
Event Details
With a strong focus on Asian women artists and collectives, this ArtScience Museum exhibition offers an unforgettable journey into new science fiction worlds that extend from Asia's rich history and culture.
Admission Rule
Rating / Age Limit


Free admission for infant in arms and child 2 years old below.
Child 2 years old and above must purchase ticket for admission.


Singapore Residents


Singapore residents enjoy a special price. Present a valid identity card (Singapore Citizen IC, Singapore Permanent Resident IC, employment pass, work permit or dependent's pass) for each admission ticket at the point of purchase.
Please be ready to present proof of eligibility for Singapore residents price tickets as random checks will be conducted at the point of entry. Visitors unable to present proof of eligibility will be required to upgrade to standard full price tickets


Student


Students currently enrolled in local-based institutions enjoy Local concessionary rate (includes holder of MOE-issued student pass/ICA-issued student visa).
Overseas students enjoy the Standard Student concessionary rate Valid for one Student ticket per Student Photo ID or A valid ID has to be produced for each ticket to be purchased at the Student price.
A valid student pass is required for verification & must be presented at point of purchase.


Others


Strollers are not permitted into some exhibitions due to space constraints and the safety concerns of artworks and installations. Designated stroller parking area will be made available near the entrance of these exhibitions.
During peak hours, a queue may be expected at the exhibition entrance. Visitors will be allowed into the exhibition as soon as we can accommodate.
Events That Match Your Vibe
Be The First To Catch the Hottest Events
Why settle for the ordinary?
Don't wait in line. Get the newest and hottest event updates sent to you!