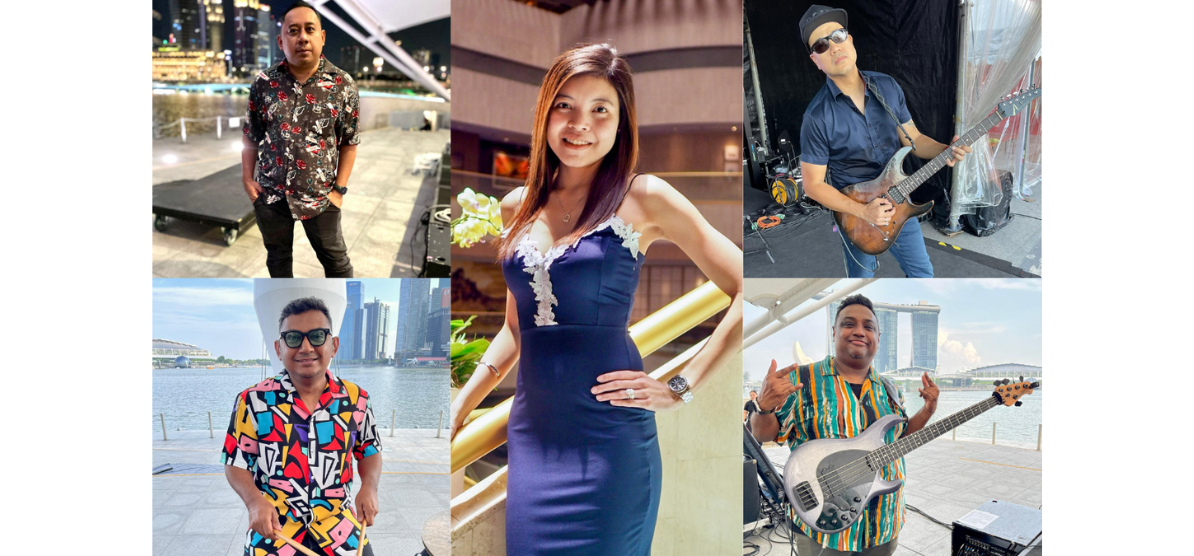 Esplanade Presents | Coffee Morning & Afternoon Tea - Let's Rock and Roll with Melissa & The Usual Suspects
01 Jan 2024 (Mon)
Date and Time
01 Jan 2024 : 10:30 - 11:30
01 Jan 2024 : 15:00 - 16:00
---
Location / Links
Esplanade Recital Studio
---
Event Details
Join The Usual Suspects, featuring Melissa Fitzgerald, for a day filled with fun and nostalgia. Let them take you on a journey through time with their performance of disco and rock & roll tunes from the '60s and '70s. Sit back, relax and savour covers of songs by legendary singers such as Diana Ross, Aretha Franklin, Tina Turner, Olivia Newton-John and more.

Vouchers for coffee and tea will be provided. Limited to one voucher per ticket
Admission Rule
Admission Rules of Esplanade:

This is a Relaxed Environment (RE) performance. Perfect for anyone who benefits from being able to make some noise, leave and return to their seat or access the toilets during the performance. No modifications are made to the performance.



Rating/Age Limit

- Admission is subject to tickets produced at the entrance.

- Infants in arms or children below the age of 6 shall not be admitted.

- Children aged 6 years and above must purchase ticket for admission.

Late Seating Advisory

- You are strongly advised to be seated before the performance start time.

Photography/Video Recording Rules

- No professional photography, video or audio recording is allowed for this event. 

- Mobile phone cameras without flash are allowed

- Please note that photographs and videos of patrons may be taken at this event for use in our archival and publicity material.

Help Us Keep Everyone Safe

- Strictly no food & beverage allowed in the performance venues.

- Stay at home if you're unwell.
Events That Match Your Vibe
Be The First To Catch the Hottest Events
Why settle for the ordinary?
Don't wait in line. Get the newest and hottest event updates sent to you!