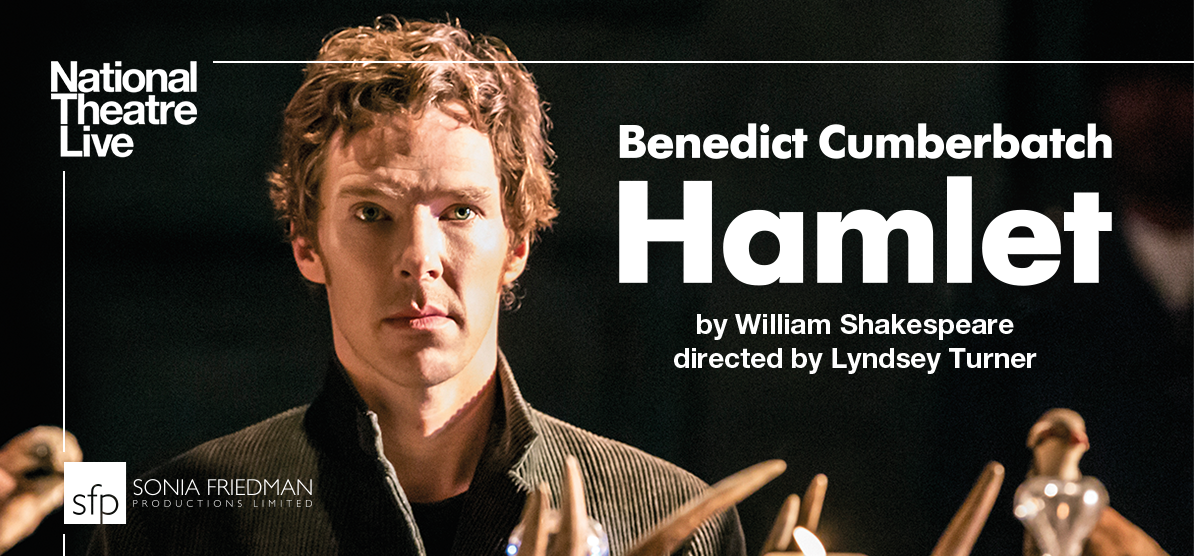 Esplanade Presents | National Theatre Live: Hamlet (Screening) written by William Shakespeare directed by Lyndsey Turner [PG]
10 Dec 2023 (Sun)
18 Views
Date and Time
10 Dec 2023 : 14:00 - 17:20
---
Location / Links
Esplanade Theatre
---
Event Details
A bold and powerful production of Shakespeare's classic tragedy, with 
Academy Award® nominee Benedict Cumberbatch the title role of Hamlet.

"Benedict Cumberbatch is a blazing five-star Hamlet." – Daily Telegraph

"This is a Hamlet for a world on the edge: a warning from history, and a plea for new ideas from a new generation." – Variety 

As a country arms itself for war, a family tears itself apart. Forced to avenge his father's death but paralysed by the task ahead, Hamlet rages against the impossibility of his predicament, threatening both his sanity and the security of the state. Academy Award® nominee Benedict Cumberbatch takes on the titular role of Hamlet in this must-watch Shakespeare classic, directed by Lyndsey Turner (Posh, Chimerica) and produced by Sonia Friedman Productions. 

Seen by nearly a million people worldwide, Hamlet is one of National Theatre Live's best-performing and most in-demand broadcasts thanks to its accessibility, lavish staging and stunning costumes. Don't miss your chance to catch this screening, enjoyed by huge audiences worldwide!
Admission Rule
Admission Rules of Esplanade:

Rating/Age Limit

- Rating: PG

- Infants in arms or children below the age of 6 shall not be admitted.

- Children aged 6 years and above must purchase ticket for admission.

- Admission is subject to tickets produced at the entrance.

Late Seating Advisory

- You are strongly advised to be seated before the performance start time.

- A Relaxed Environment (RE) performance is perfect for anyone who benefits from being able to make a noise, leave and return to their seat or access the toilets during the performance. No modifications are made to the performance.

- Exceptions may be made at Esplanade's discretion depending on the nature of the performance.

Photography/Video Recording Rules

- Unauthorised professional photography, video and audio recording is not allowed for this event.

- Please note that photographs and videos of patrons may be taken at this event for use in our archival and publicity material.

Help Us Keep Everyone Safe

- Stay at home if you're unwell.
Events That Match Your Vibe
Be The First To Catch the Hottest Events
Why settle for the ordinary?
Don't wait in line. Get the newest and hottest event updates sent to you!