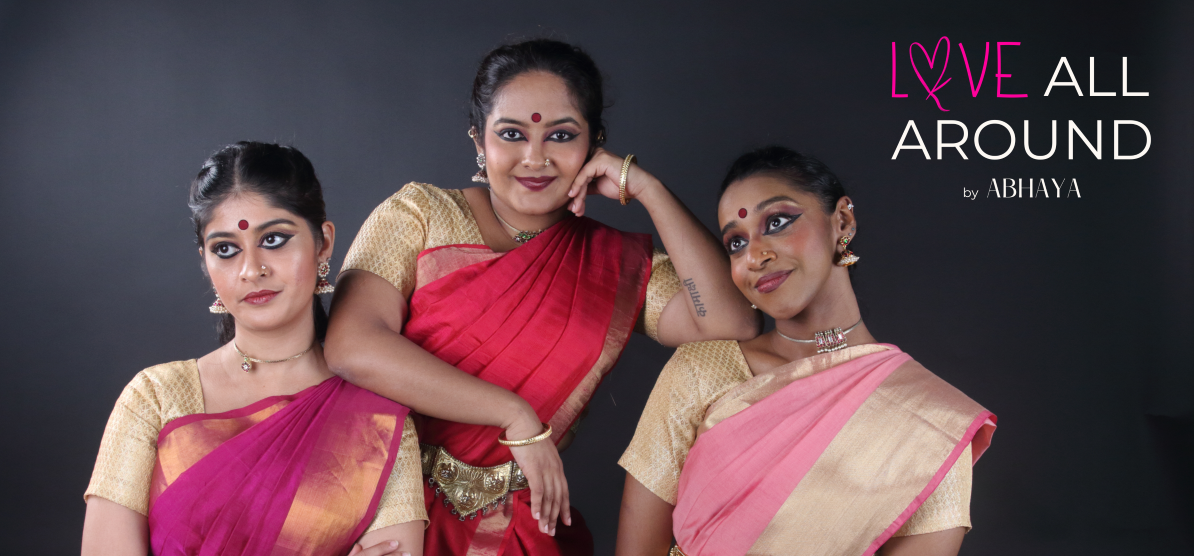 Esplanade Presents | Raga 2024 - Love All Around by Abhaya
12 Jan 2024 (Fri) - 14 Jan 2024 (Sun)
1 Views
Date and Time
12 Jan 2024 : 20:00 - 21:15
13 Jan 2024 : 20:00 - 21:15
14 Jan 2024 : 15:00 - 16:15
---
Location / Links
Esplanade Theatre Studio (Level 4)
---
Event Details
Explore love in all its aspects in this stunning bharatanatyam production that follows the journey of three strangers as they unravel their understanding of this universal emotion.

What is love? 

It is the stuff that dreams are made of, songs are written for, and movies are made about. Yet, it is something that none of us can claim to fully understand or describe completely. How much of it do we understand then? Do we recognise all the ways in which it truly exists in each of our lives? 

Told through bharatanatyam, this story depicts the experiences of unassuming strangers whose paths intersect by chance, following them on a journey that unravels their understanding of love.


Direction and Creative Mentor:
Ponnamma Devaiah

Choreography Mentor:
Kalaivani Kumareswaran

Concept, Choreography and Dance:
Krithika Soma
Madhuri Suresh
Varsha Vishwanath

Music Composition:
Karthik Raveendran

Script Advise:
Harish R. Menon
Admission Rule
Admission Rules of Esplanade::

Rating/Age Limit

- Admission is subject to tickets produced at the entrance.

- Infants in arms or children below the age of 6 shall not be admitted.

- Children aged 6 years and above must purchase ticket for admission.



Late Seating Advisory

- You are strongly advised to be seated before the performance start time.

- Latecomers will be admitted during suitable breaks, if any.

- Exceptions may be made at Esplanade's discretion depending on the nature of the performance.



Photography/Video Recording Rules

- No unauthorised photography, video and audio recording is allowed for this event.

- Please note that photographs and videos of patrons may be taken at this event for use in our archival and publicity material.



Help Us Keep Everyone Safe

- Strictly no food & beverage allowed in the performance venues.

- Stay at home if you're unwell.
Events That Match Your Vibe
Be The First To Catch the Hottest Events
Why settle for the ordinary?
Don't wait in line. Get the newest and hottest event updates sent to you!