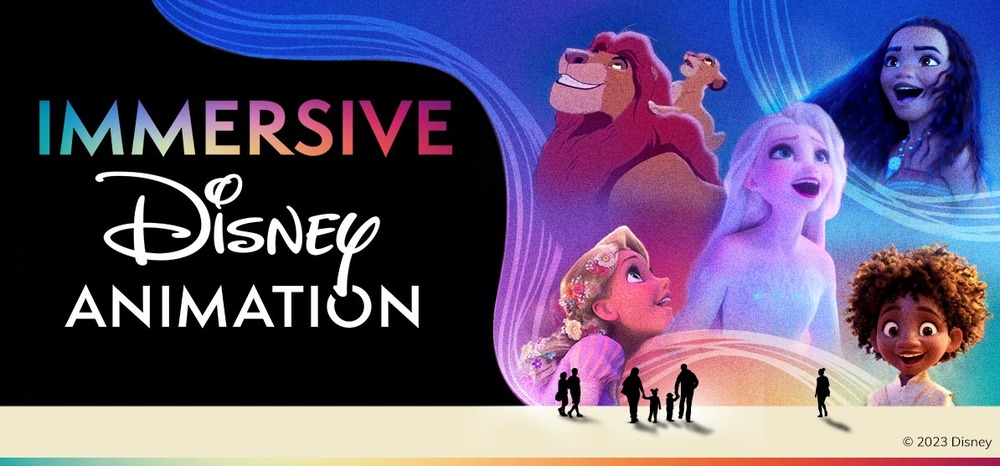 Immersive Disney Animation [G]
18 Nov 2023 (Sat) - 31 Dec 2023 (Sun)
27 Views
Date and Time
Mon, Tue, Wed, Thu, Fri, Sat : 10:00 - 11:30
Mon, Tue, Wed, Thu, Fri, Sat : 11:30 - 13:00
Mon, Tue, Wed, Thu, Fri, Sat : 13:00 - 14:30
Mon, Tue, Wed, Thu, Fri, Sat : 16:00 - 17:30
Mon, Tue, Wed, Thu, Fri, Sat : 17:30 - 19:00
Mon, Tue, Wed, Thu, Fri, Sat : 19:00 - 20:30
Mon, Tue, Wed, Thu, Fri, Sat : 20:30 - 22:00
Fri, Sat : 22:00 - 23:30
Show More
Show Less
---
Location / Links
Sands Theatre at Marina Bay Sands
---
Event Details
Immersive Disney Animation is a 360-degree multi-sensory experience that takes you inside your favourite Walt Disney Animation Studios movies like never before!

From timeless classics to the modern blockbusters, these movies will be brought to life with state-of-the-art responsive projectors in millions of pixels, where visitors can experience iconic songs and scenes from over 40 of Disney's beloved animated films - you'll feel like you are part of the stories.

Imagine traveling through Zootopia with Judy Hopps, diving to the ocean floor with Ariel, taking a magic carpet ride with Aladdin, witnessing Rafiki introduce Simba at Pride Rock and being surrounded by the animal kingdom, or singing with Elsa in the world of Frozen - this is what you will experience at Immersive Disney Animation - and so much more.

Take a peek behind-the-scenes at how Walt Disney Animation Studios brings movies to life through exclusive, custom-designed interactive exhibits - you will even learn tips and tricks to draw beloved Disney characters!

Making its Southeast Asian Premiere in Singapore in November, Immersive Disney Animation lets you experience the magic of Disney in a brand-new way!
Events That Match Your Vibe
Be The First To Catch the Hottest Events
Why settle for the ordinary?
Don't wait in line. Get the newest and hottest event updates sent to you!