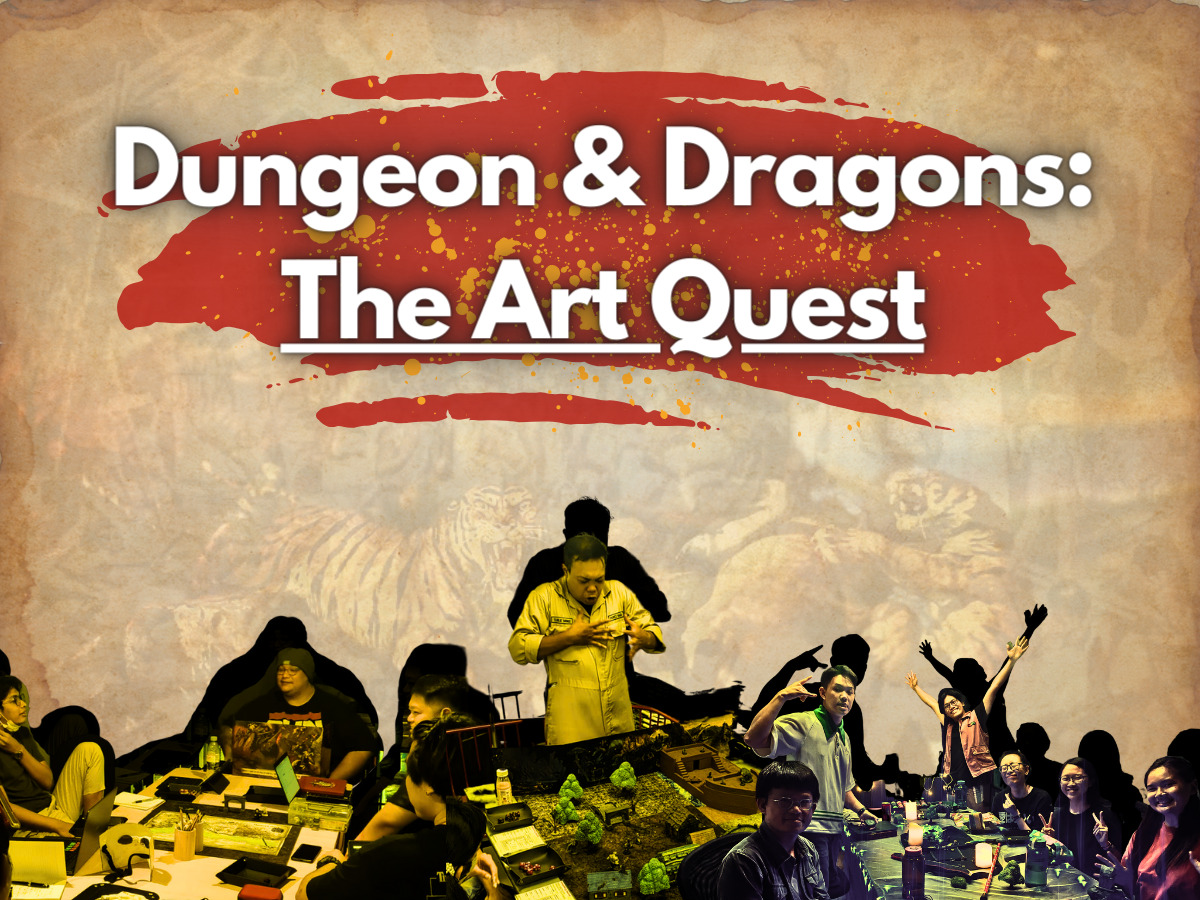 [Light to Night 2024] Dungeons & Dragons: The Art Quest
4 Views
---
Location / Links
National Gallery Singapore
---
Event Details
Sat & Sun | Between 4 pm to 9 pm (Each Game Last for 45min) | 20 Jan to 4 Feb 2024 | Former Supreme Court Lobby level 3
Embark on a reimagined Dungeons and Dragons adventure where participants step into different roles and go on a quest while learning more about the artworks at the Gallery. Guided by skilled Dungeon Masters, players will traverse a vibrant world where they will encounter fantastical creatures and unravel enigmatic riddles, while also making decisions that resonate with the emotions and themes found in Raden Saleh and Pratuang Emjaroen's masterpieces. Please note that each ticket comes with a Players' Pack.
Admission Rule
Do note that this is a ticketed programme and prior purchase of the tickets via our online platform is required for each participant.Programme Capacity: There will be two sessions happening per time slot. Each session can host up to 6 players.Registration point: Former Supreme Court Lobby level 3The ticket is non-refundable, non-transferable, and not for resale.Participants are to arrive at the programme venue at least 15 minutes before the start time.For any enquiries, please contact info@nationalgallery.sg or call our Visitor Services Helpdesk at 6271 7000.Various access provisions such as Singapore Sign Language interpretation are available by request. Please contact community@nationalgallery.sg at least nine days in advance.
Events That Match Your Vibe
Be The First To Catch the Hottest Events
Why settle for the ordinary?
Don't wait in line. Get the newest and hottest event updates sent to you!