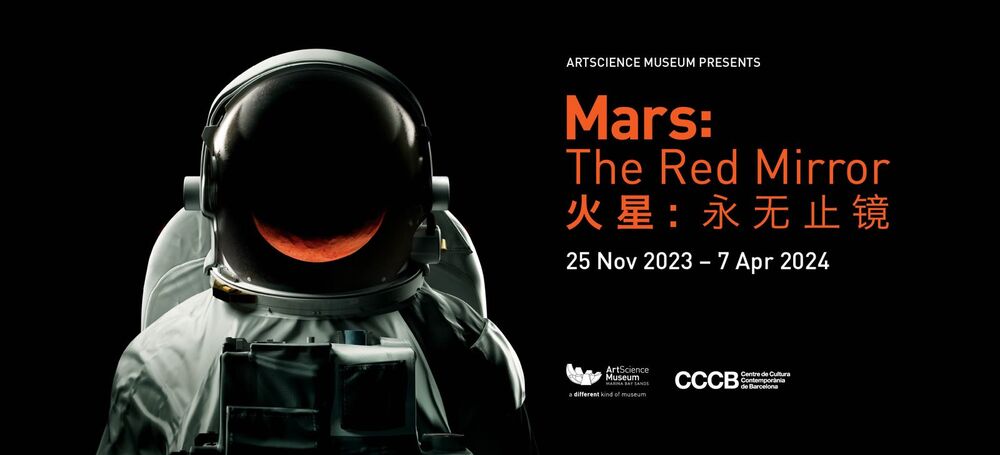 Mars: The Red Mirror
25 Nov 2023 (Sat) - 07 Apr 2024 (Sun)
16 Views
Date and Time
Daily : 10:00 - 19:00
---
Location / Links
ArtScience Museum, Level 4
---
Event Details
Mars: The Red Mirror explores humanity's fascination and connection with the planet Mars — from ancient times to the present — through art, history and science.
Mars: The Red Mirror is the first exhibition to synthesize 12,000 years of cultural history surrounding Mars. The exhibition features rare scientific manuscripts that have shaped modern astronomy, contemporary artworks that propose Mars as 'Planet B', an authentic Martian meteorite and much, much more. Journeying from ancient myth to what may become a very real future, this exhibition confronts the current crises facing planet Earth while envisioning humanity's possible future relationship with Mars.

This Asian premiere of Mars: The Red Mirror positions the exploration of Mars as a pursuit across diverse cultures and periods – it introduces little-known stories of pioneering Asian astronomers and showcases ancient artefacts that depict the presence of Mars in Asian belief. At the same time, the exhibition provides a platform for contemporary artists who collectively discuss the hopes and challenges yet to come in our planetary pursuits.

Mars: The Red Mirror is presented by ArtScience Museum and the Centre of Contemporary Culture Barcelona, with Spanish curator Juan Insua.
Events That Match Your Vibe
Be The First To Catch the Hottest Events
Why settle for the ordinary?
Don't wait in line. Get the newest and hottest event updates sent to you!