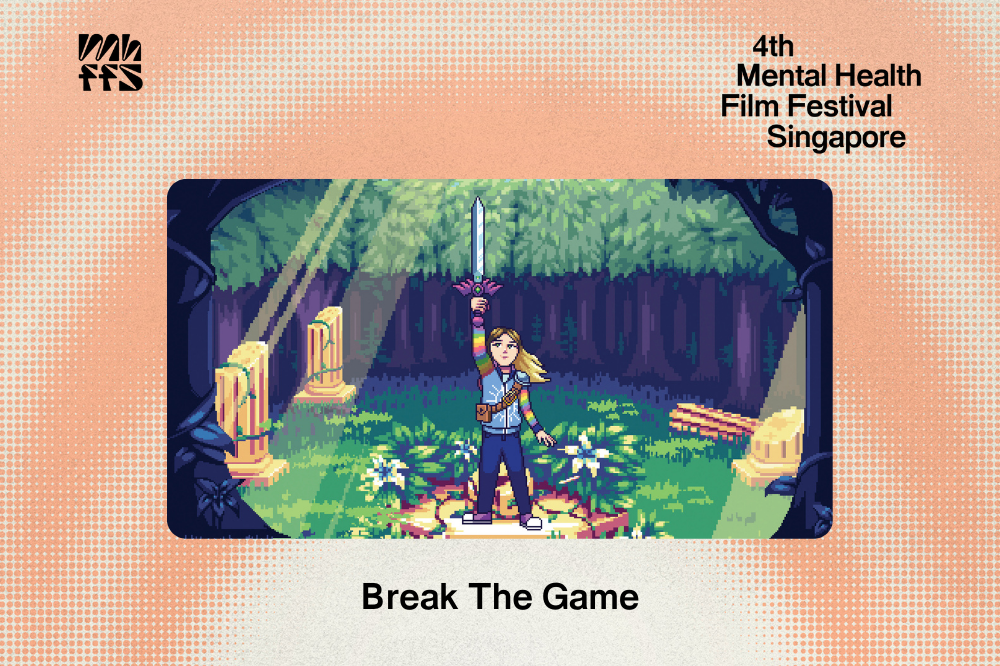 Mental Health Film Festival - Break The Game
12 Nov 2023 (Sun)
20 Views
Date and Time
12 Nov 2023 : 14:00 - 16:30
---
Location / Links
Projector @ Golden Mile Tower
---
Event Details
Narcissa Wright rises to global stardom after conquering household game titles in record-breaking time. When she comes out as transgender, her following takes a huge hit. Hard-pressed to win back her fans, Narcissa aspires to set a new record for the fresh release of the Legend of Zelda. In the quest for affirmation, the gamer has to grapple with the volatility of the online fandom while reckoning with a life outside the virtual world.

An immersive dive into Narcissa's psyche brought about by deftly arranged live stream clips, in-game imageries, 8-bit animations, and candid snapshots, Break The Game delves into uncomfortable truths about online harassment and the toll it has on one's search for love and belonging.
Admission Rule
Rating:

Break The Game (Rating : M18)

Age Limit:

Free admission for infants in arms and children under seven years old and/or up to 0.9m
Patron above the height of 0.9m require an admission ticket for entry
Admission is subject to tickets produced at the entrance

Photography / Video Recording Rules:

No photography, video recording and audio recording is allowed for this event.
Events That Match Your Vibe
Be The First To Catch the Hottest Events
Why settle for the ordinary?
Don't wait in line. Get the newest and hottest event updates sent to you!