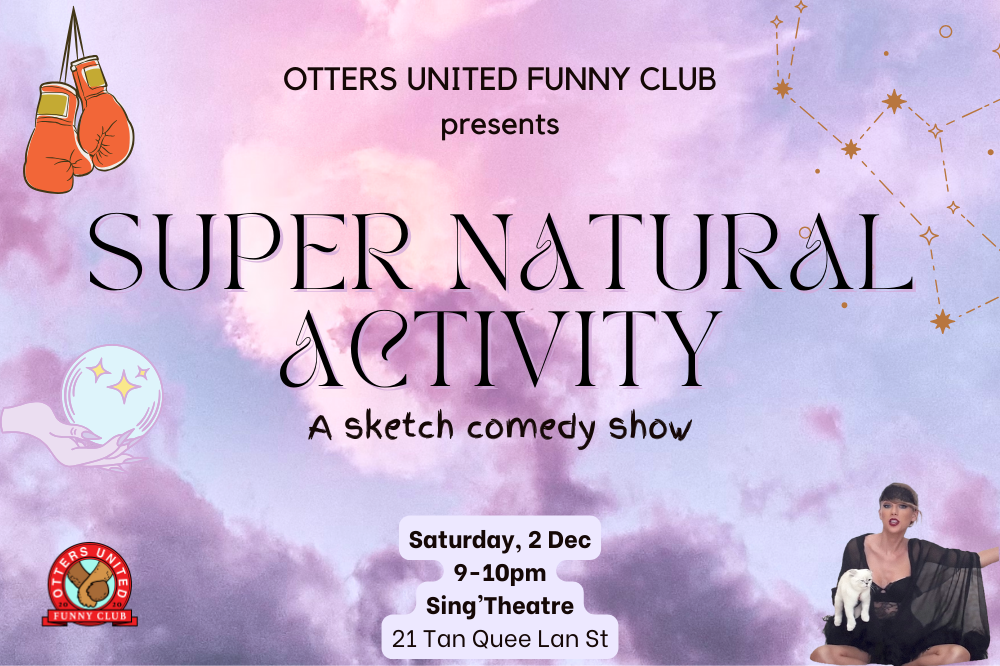 Otters United Funny Club presents: Super Natural Activity
02 Dec 2023 (Sat)
16 Views
Date and Time
02 Dec 2023 : 21:00 - 22:00
---
Location / Links
Sing'Theatre Black Box
---
Event Details
The Otters are back! After a long hibernation (do otters hibernate), we've returned with an all-new sketch comedy show to tickle your funny bone. This time we're bringing you SUPER NATURAL ACTIVITY, a sketch show about acting natural and the supernatural. Brace yourselves for a whirlwind of encounters with a tech-savvy psychic, bloodthirsty CEOs, unhappy clowns, and the scariest of them all—in-laws. Get your tickets now!

Use code EARLYBIRD for 20% off!
Admission Rule
Rating pending
Events That Match Your Vibe
Be The First To Catch the Hottest Events
Why settle for the ordinary?
Don't wait in line. Get the newest and hottest event updates sent to you!