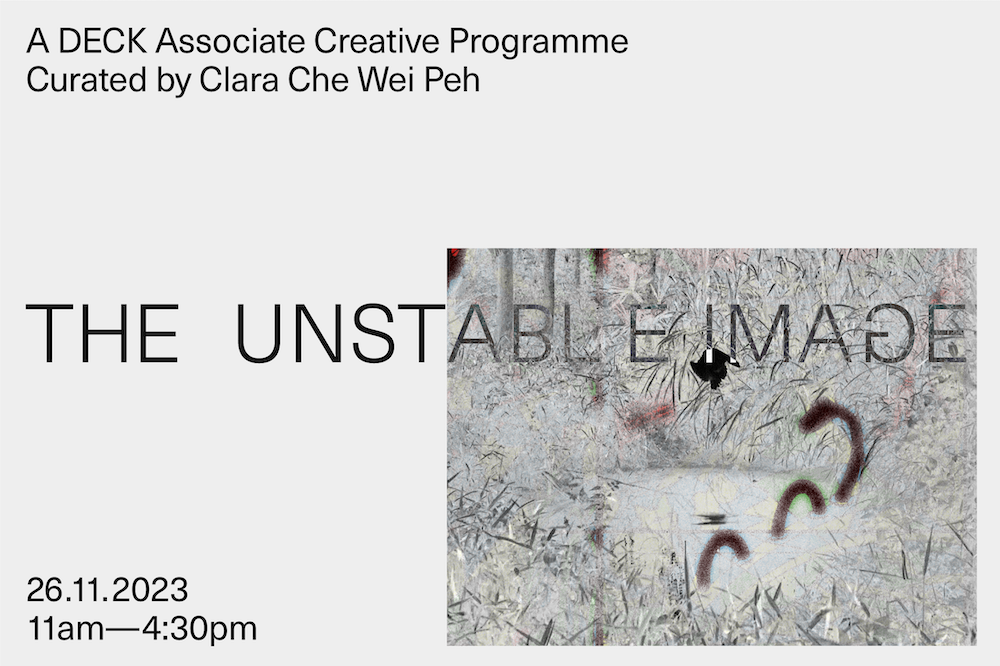 The Unstable Image
26 Nov 2023 (Sun)
41 Views
Date and Time
26 Nov 2023 : 11:00 - 16:30
---
Location / Links
Peace Centre, 1 Sophia Road
---
Event Details
Curated by independent curator and arts writer, Clara Che Wei Peh, The Unstable Image is a one-day symposium that delves into the realm of post-photography and our evolving relationship with images in an increasingly mediated world. The symposium will focus on artistic practices and discourses engaged with thinking about photo manipulation through technology and how such new technologies shape our relationship with images.

The Unstable Image is presented as part of the DECK Associate Creative Programme.
Admission Rule
Registration commences at 10:30am
Please arrive early for the symposium to begin promptly at 11:00am
Events That Match Your Vibe
Be The First To Catch the Hottest Events
Why settle for the ordinary?
Don't wait in line. Get the newest and hottest event updates sent to you!