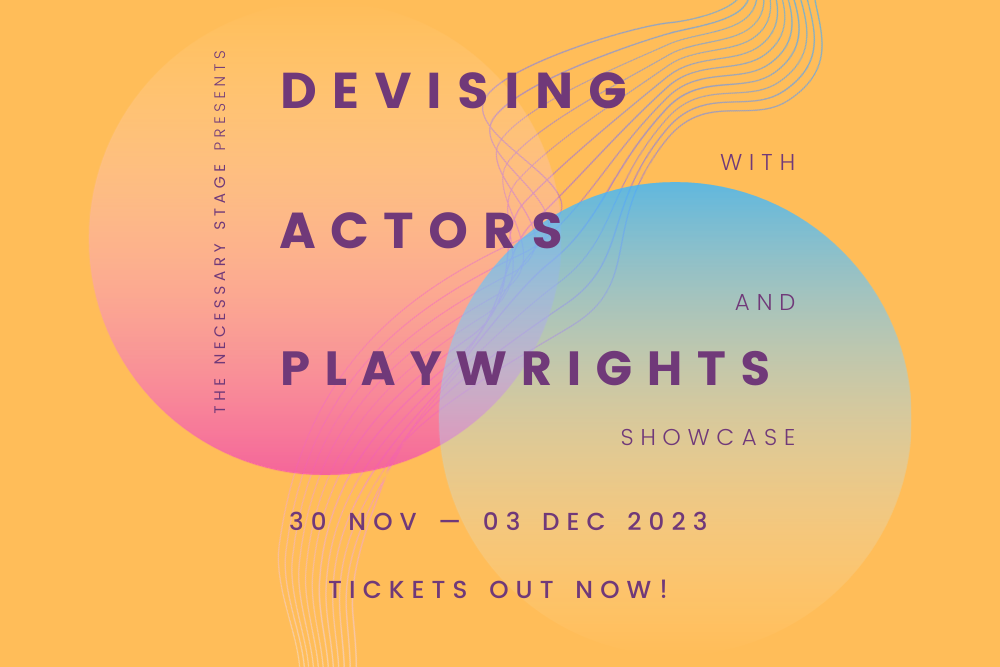 Devising with Actors and Playwrights
30 Nov 2023 (Thu) - 03 Dec 2023 (Sun)
13 Views
Date and Time
30 Nov 2023 : 20:00 - 21:30
01 Dec 2023 : 20:00 - 21:30
02 Dec 2023 : 15:00 - 16:30
02 Dec 2023 : 20:00 - 21:30
03 Dec 2023 : 15:00 - 16:30
---
Location / Links
Practice Space, The Theatre Practice
---
Event Details
We are delighted to present an exciting line-up of five works-in-progress by the latest batch of creatives from the 2023 edition of Devising with Actors and Playwrights. Led by Resident Playwright and Cultural Medallion recipient Haresh Sharma, the 2023 edition of Devising with Actors and Playwrights sees 20 playwrights and actors undergo an intensive training programme that runs from 25 May to 3 December 2023. Participants will go through the TNS devising methodology, dramaturgy workshops with Sindhura Kalidas and lecture sessions with established theatre-makers.

The showcase of their works-in-progress will take place from 30 November to 3 December 2023 at Practice Space, The Theatre Practice. Each performance will feature one work-in-progress from the participants, with a post-show dialogue with the audience to gather feedback for future development and iterations of these works.

The schedule of presentations are as follows:

Thursday 30 November 2023, 8pm
Trouble in Paradise‍

Friday 1 December 2023, 8pm
Like a Whisper‍

Saturday 2 December 2023, 3pm
Brain Things‍

Saturday 2 December 2023, 8pm
The Critic‍

Sunday 3 December 2023, 3pm
Divine's Intervention

Admission Rule
Ratings to be confirmed.
Mobile phones must be switched off or switched to silent mode in the theatre.
No photography/videography is allowed.
Entry to the event may be refused if the authenticity or validity of a ticket is questionable, including if the ticket has been damaged or defaced in any way, or has not been purchased from Organizer/BookMyShow or authorized points of sale by the organizer.
Events That Match Your Vibe
Be The First To Catch the Hottest Events
Why settle for the ordinary?
Don't wait in line. Get the newest and hottest event updates sent to you!