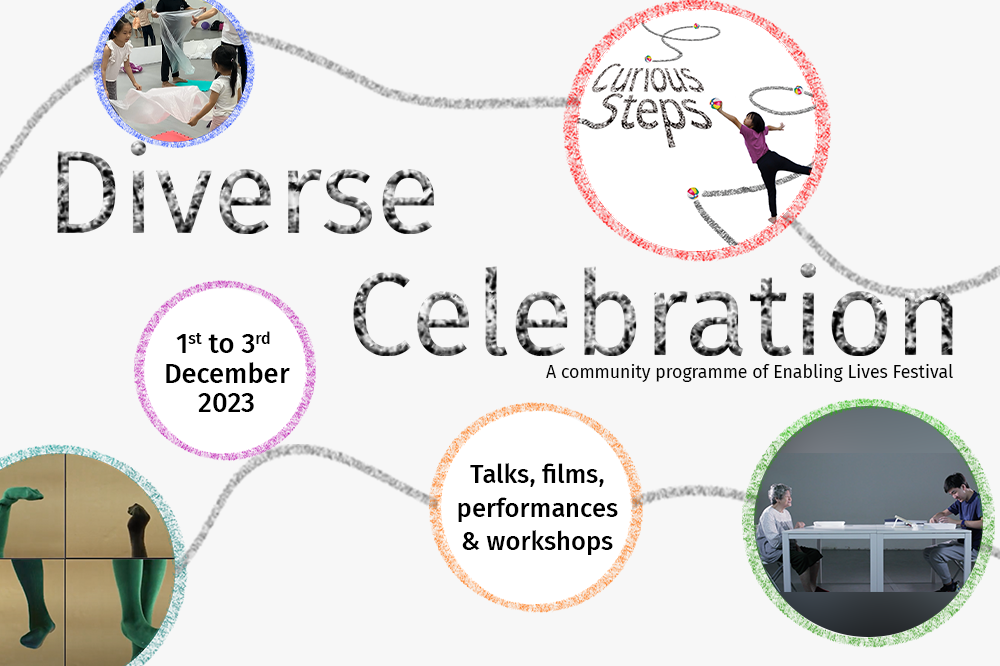 Diverse Celebration: Curious Steps
01 Dec 2023 (Fri) - 03 Dec 2023 (Sun)
10 Views
Date and Time
01 Dec 2023 : 14:00 - 14:45
02 Dec 2023 : 14:00 - 14:45
02 Dec 2023 : 17:00 - 17:45
03 Dec 2023 : 14:00 - 14:45
---
Location / Links
Goodman Arts Centre
---
Event Details
Inspired by Australian writer Rebecca Ray's text, Curious Steps, an interdisciplinary performance by A Little RAW (ALR) Company explores the play between movement and text as a metaphor for uncertainty and a way to approach unfamiliar spaces with curiosity. The cast of dancers with diverse abilities will explore distinct perspectives and creative processes in deriving movement from text.

Through this immersive 45-minute performance, we hope to uncover the uncertainties in our everyday lives and learn to embrace it. It's an embodied experience that inspires mindful play and the dynamic interpretation of sound, text and actions from diverse perspectives. The spontaneous interactions between audience and performers further add an element of unpredictability.

Using everyday objects, the audience will be invited to join the performers in discovering ways of feeling the space around them.
Admission Rule
General Admission: Free seating. Doors will open 5 minutes before showtime.
Age Limit: Admission for children aged 5 and above, all audience members require a ticket.
Events That Match Your Vibe
Be The First To Catch the Hottest Events
Why settle for the ordinary?
Don't wait in line. Get the newest and hottest event updates sent to you!