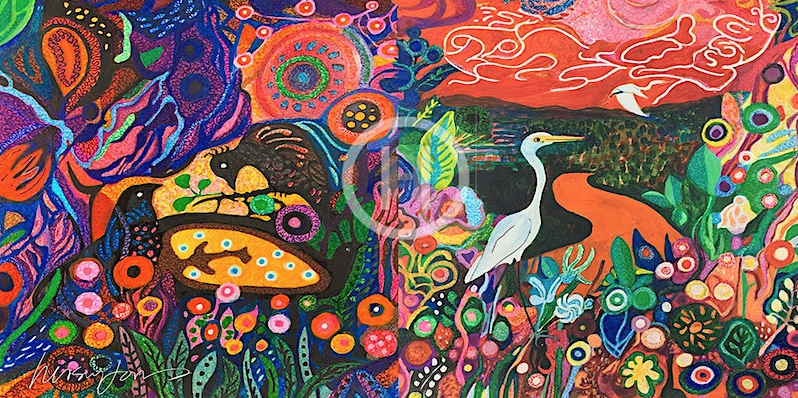 EARTH.INTERRUPTED
19 Jan 2024 (Fri)
12 Views
Date and Time
19 Jan 2024 : Full Day
---
Location / Links
---
Event Details
Hoisington Galleries presents Earth.Interrupted, a three-part art event that includes a virtual art exhibition, an art talk, and a children's craft workshop as visual advocacy to create awareness and highlight the importance of our role in Singapore's rich biodiversity as a participant at 2024 Singapore Art Week from January 19 to 28, 2024 Pasir Ris Park, where many animal and plant species exist in their natural habitats, serves as the inspiration for the art event's overall theme. The park's biodiversity—from tropical rainforests to mangrove swamps and coral ecosystems—is part of the 2030 Green Plan's "City in Nature" project. Thirty-six acrylic paintings by Singapore artist Karen Hoisington-Seow feature iconology and symbolism, juxtaposed with contemporary art techniques, and feature local animals, plants, and nature spaces in Pasir Ris Park, where both its biodiversity and the lifestyle town's residents coexist.

Events That Match Your Vibe
Be The First To Catch the Hottest Events
Why settle for the ordinary?
Don't wait in line. Get the newest and hottest event updates sent to you!