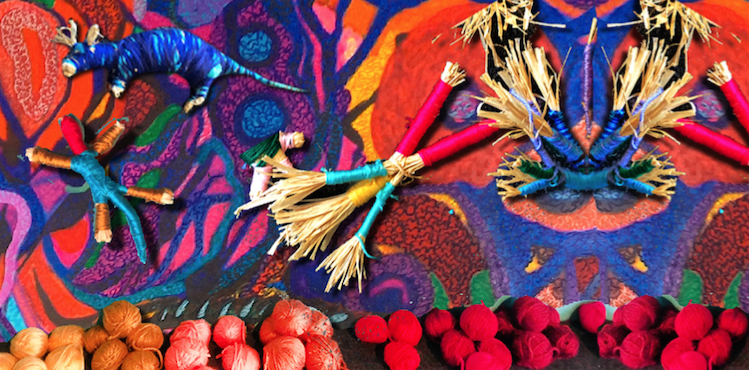 EARTH.INTERRUPTED CHILDREN'S CRAFT MAKING WORKSHOP (7-17 years)
27 Jan 2024 (Sat)
6 Views
Date and Time
27 Jan 2024 : 15:00 - 16:30
---
Location / Links
Various Venues
---
Event Details
EARTH.INTERRUPTED CHILDREN'S CRAFT MAKING WORKSHOP (7-17 years)
Join us for an exciting and immersive event where participants will produce animal or plant totems using the ancient techniques of Zonghi (wrapping, binding, and tying) to challenge our perspectives on our planet and discover the wonders of nature and explore the delicate balance between humans and the environment through visual advocacy. Get ready to be part of an exciting hands-on experience that will enhance problem- solving and decision -making skills in young minds. No prior art skills are required. Get ready to be inspired to make a difference. See you there!

Admission Rule
Open to children ages 7 to 17. Parents of children are welcomed.
Limited to 20 participants (both children and adults)
A material kit will be supplied (one per active participant)
As scissors are used, the age is limited from 7 years old for health and safety reasons
Wear comfortable clothes, as the activity will be seated in a carpeted area.

Events That Match Your Vibe
Be The First To Catch the Hottest Events
Why settle for the ordinary?
Don't wait in line. Get the newest and hottest event updates sent to you!